What the Body Carries
A number of acclaimed dancers talk candidly with writer Lightsey Darst about what it means to "carry your whole life in your body," coping with the risk of serious injury and the inevitable consequences of age on the pursuit of their craft over time.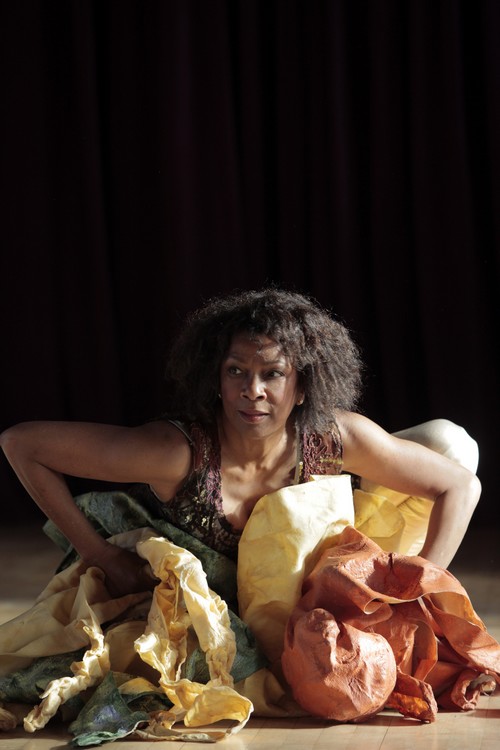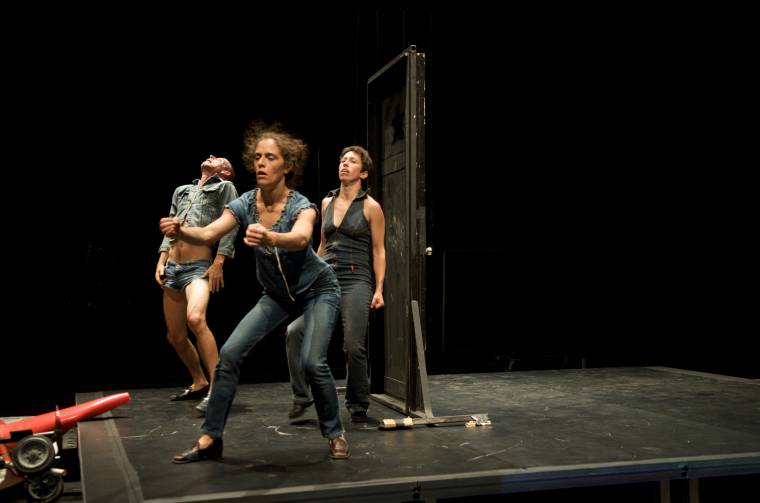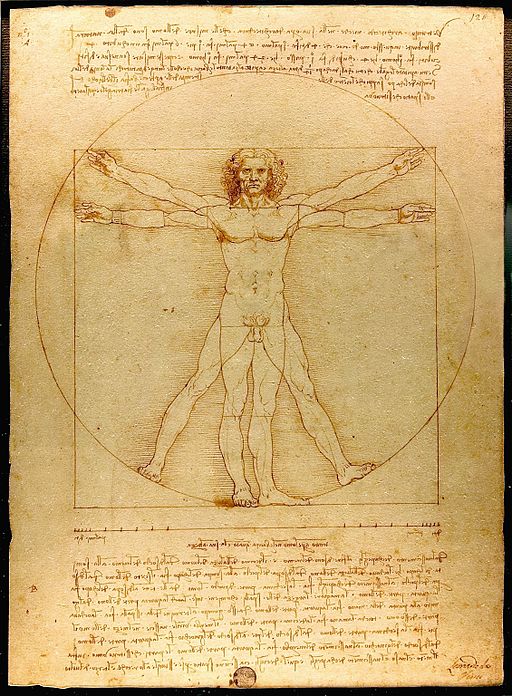 ONCE, I SAW HOMER AVILA IN BALLET CLASS. The first thing I noticed about him was his line: clear, with the visible strength of a tension bridge. The next thing I noticed was that he had only one leg. This sounds ridiculous but it's true. Watching him, I kept seeing and unseeing the missing leg. I'd see him in arabesque, then think, Wait, you need two legs for an arabesque. I'd see him in écarté and my mind would complete the line of his extended, absent leg. The impression went so deep that now, remembering, I'm not sure what he didn't do. Surely he didn't turn or jump—but, indelible, his dance went beyond the merely possible.
Hurt and change are constants for dancers. When choreographer Karen Sherman posted an image of Advil gel, available in Europe, she was inundated with only half-joking requests for cases of the stuff. Shin splits, metatarsal fractures, sprains, blisters—dancers wear their pain with pride. But serious injury and age? Most dancers would rather not think about the risk of one or the guarantee of the other.
Melanie Verna, a few months shy of twenty-five, has just had her second ankle surgery, a reconstruction of her lateral ligament. A standout ballerina with Minnesota Dance Theatre, Verna has been dealing with ankle problems for three or four years now, and this pair of surgeries is supposed to get her back in dancing condition. But the way back isn't easy, fast (she can expect six months to a year of recovery), or certain; Verna doesn't know what she'll be able to do once she recovers. "I'm still having trouble coming to terms with it," she says. Sometimes "I feel like a useless lump." Her voice tenses with regret when she talks about how her injury came about—"I just kept working" through sprains and pain, the way dancers do, instead of slowing down and resting. "I wish I had had the ability to be patient with myself beforehand."
For ballet dancers, one early and serious injury can be all it takes to put a halt to their careers, but Verna doesn't want to stop. "I just can't wait to get back into the studio," she says. "I look at it as an opportunity to do things differently," to gain "a more well-rounded sense of my artistry." And sitting down has given her "a chance to reflect" and "an opportunity to see the rest of the world." And who knows? She might not come back as a ballet dancer at all. This summer, she lined up two projects (with the Griffin Gallery and with Johan Amselem) that called on her other dance talents. But don't leap upon this as a happy ending. Verna is a serious talent, with a protean and unprecious motion rare in ballet; we'd miss a lot if she bagged it. And she's not ready for that narrative either: her experience with her injury "doesn't seem like much of a gain—it seems like a major setback." Next up: an appointment with a physical therapist, who will tell her whether or not she can start dancing again yet. If the therapist says yes, Verna will start on the hard road of return. "If I can get back," she says, "it would mean a lot to me.
Mary Easter doesn't sugarcoat aging. It's not that she didn't anticipate this: "Years ago, I knew it would come to a physical end sometime," and she started to work on her writing, so that one art could replace the other when the time came. But knowing is different than feeling, than "putting aside all the goals you had for yourself." Harsh? Yes, but also true. "The most poignant time," she says, "was when I was still dancing, and I could feel a lot of things fading." Now, the loss is less sharp—and it's not absolute; she performed a solo a few months back, and she finds that dance "doesn't go away." In fact, at seventy-one and "thinking about seventy-two," Easter feels "like I have to get somebody's permission to stop. I'm old enough, people, let me go!"
______________________________________________________
"I only felt good when I was performing," she says—adrenaline worked better than any pain medicine. "It was a hysterical kind of lifestyle:" she'd finish a performance and burst into tears.
______________________________________________________
Easter's arc isn't the same as everyone's. She started late; at twenty-eight, when many dancers are thinking about their next career, she discovered her desire to pursue professional dance, put herself in a beginning class, and set to work. The first time she was able to break through a physical boundary—getting her head off the ground in a backbend—she was hooked on that powerful confirmation that "the things you thought were maybe beyond your reach would yield to work and good teaching." And for years, that held true. She made her New York debut at "forty-one and a half," and even "fifty was not such a problem." At fifty-seven, she jumped in the air for a photo "and I hoped I would not be crippled the next day—but I did jump." Nonetheless, at some point, she says, you reach an age where you have to be in the studio all day every day to maintain the same technique, "but you just don't feel like it. There's more to life — and there wasn't before." These days, she says, "I'm still interested in what I can do, but it's hard not to be disappointed." Editing a tape, she watched her older self dance the same movements over and over, more slowly than she would have liked, with less vigor—"and I accepted it." She says, "It's been a fabulous career."
Ten years ago Kristin Van Loon tore her ACL in a contact improv class. The ligament sprang loose with the pop of a champagne cork; Van Loon fell to the floor, shut her eyes, started screaming and crying. She remembers having a vivid image of her lower leg, separate from her body, lying on the other side of the room against the mirrors; the sense of separation was so convincing that, when she finally opened her eyes, she was surprised to find her leg still attached—and to find that she wasn't in pain at all. (Later she learned there was no pain, because she'd severed the nerve endings as well.) In classic dancer fashion she got up, went home, iced her leg, and went to rehearsal later that day. Something wasn't right, though: "If I was walking and turned to greet someone, I would fall down." About a month after the injury, she finally had an MRI and learned what she'd done.
She had surgery, a cadaver tendon stitched into her tendon ends and screwed into her thigh. The day after, high on Vicodin, she had someone take her to a tai chi class, where she sat in a corner moving her arms. From there, she built her strength back up until she was performing again. But something was wrong: The surgeon gave her too big a screw, so that the screw head stuck out into her quadriceps, shredding the muscle every time she bent her knee. "I only felt good when I was performing," she says—adrenaline worked better than any pain medicine. "It was a hysterical kind of lifestyle:" she'd finish a performance and burst into tears.
And she was dealing with more than physical pain. "What kind of dancer am I going to be?" she thought, "I'm never going to be able to improvise again." Van Loon is a risk junkie, known for her breakneck athletic style. The poisonous thought arose: "I bet I'll be able to come back, but I'll look like one of those tentative dancers." She wasn't sure whether she had a future in dance: "If I wasn't going to be convincing taking those risks, I didn't want to be seen taking those risks."
But after a second surgery to remove the screw head, she began to forget her fear. She'd do more than she intended, and then think, "Oh, that went fine," and then do a little more next time. Gradually, she got her force and confidence back. But now, ten years later, Van Loon is nervous again: Last fall, she snapped another tendon in the same knee, a vestigial one this time, for which there is no surgery. "I'm chipping away at all the supports [of my knee]," Van Loon says. What's the underlying problem? She was a serious figure skater for ten years. Where dancers turn clockwise and counterclockwise on both legs, figure skaters do their flying turns in only one direction and always on the same leg, which means that every time they come down, the same toe drives into the ice, and the same knee catches the rippling momentum. "It sucks to have a weakness," Van Loon says, "and it's sad to be able to trace it to something I did when I was eleven. But at the same time it's kind of awesome to carry your whole life in your body."
______________________________________________________
At some point you reach an age where you have to be in the studio all day every day to maintain the same technique, "but you just don't feel like it. There's more to life — and there wasn't before."
______________________________________________________
It's a dancer truism that injury, if you can get through it, will teach you. Van Loon's forced slowdown gave her time to study Body-Mind Centering and tai chi, quiet techniques she wouldn't ordinarily have had the patience for, but that have served her well and helped her stay interested in dance. Injury and age together (Van Loon is past forty now) have deepened an "anti-materialist" commitment to doing more with less, she says, and engendered an aesthetic of efficiency. As you age, "you get to shed a lot of the bullshit" and concentrate on essential questions: "Can I solve this problem with less? Can I spend less on it? If that problem is interesting to you, it helps you survive." She cites the dancer and choreographer Steve Paxton, now past seventy, as an inspiration. His study of dance and of his own body has made him "an increasingly exquisite dancer." For her own future, Van Loon is at once optimistic and realistic: "I don't feel limited—this week, this month."
I'M WATCHING KAIROS DANCE THEATRE REHEARSE. Kairos specializes in intergenerational dance, which means the company ranges in age, at present, from two to eighty-two. This also means that the company ranges in experience from nil to folkdance and ballroom to years of football to mid-century college modern. And, probably not coincidentally, Kairos is diverse in other ways as well: ethnically, socially. Practicing a dance sketch Mary Easter made for them, Kairos dancers exhibit a striking combination of intense concentration—I've never seen adults so serious about playing at being birds—and come-as-you-are acceptance of whatever their own and each other's bodies are capable of. Two women with wheeled walkers have been cast as swans: They make a noble progress, gliding this way and that across the stage. Later, one of them sits in her chair and, with Kairos director Maria Genné pushing her around, and improvises some fancy air-pedaling.
It's hard to say how watching Kairos makes me feel. I started this investigation because I've lately found myself at once of those age stair-steps, having to decide how much each jump is worth to me, having to remind myself, as I take ballet class beside girls half my age, who are tossing off enough energy to power the state fair, that I am not playing the same game they are.
In part, seeing Kairos confirms what Easter says: There are real limits. But, after all, there always were limits. It's the gift of Kairos that these sometime-dancers get to play with theirs. It takes me the longest time to realize it: These are joyful people. They're not the ones to answer the question of how someone might go on with a less-able body, because that trade-off isn't on their minds. They're simply doing what they can with what they have.
______________________________________________________
Related information and links:
Kairos Dance Theatre and its Dancing Heart™ program are featured in the two-hour PBS documentary called, Arts & The Mind. The documentary will air on TPT Friday, September 14 and September 21.
If you'd like to join in, the company has open rehearsals most Monday evenings at the Loring Park Community Center, located at 1382 Willow Street in Minneapolis; guests are always welcome.
______________________________________________________
About the author: Originally from Tallahassee, Lightsey Darst is a poet, dance writer, and adjunct instructor at various Twin Cities colleges. Her manuscript Find the Girl was recently published by Coffee House; she has also been awarded a 2007 NEA Fellowship.