The Genuine Article
Composer and jazz columnist Jeremy Walker on the conundrum of authenticity, the turmoil behind the disputes at both orchestras and obstinacy turned malignant, and the ironies of twee nostalgia driven by the collective urge toward genuine soulfulness.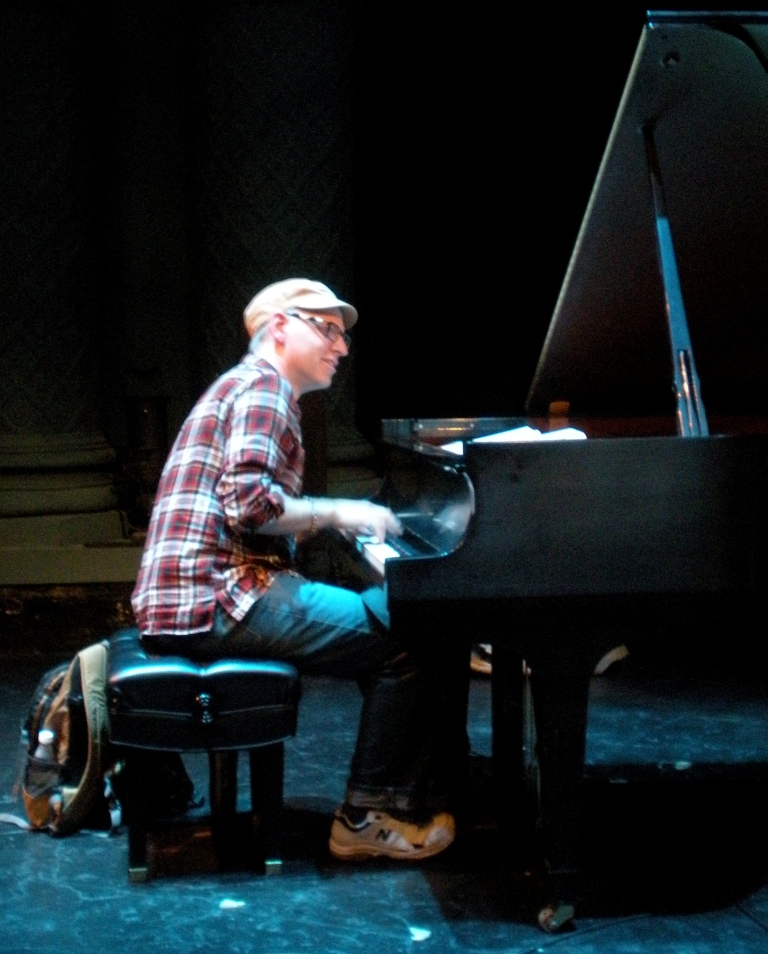 THE MINNESOTA ORCHESTRA STILL ISN'T PLAYING; the SPCO just last night reached an agreement, but with almost a whole season squandered. Whatever nonsense is going on behind the scenes, surely enough is enough. Is anyone benefiting from this stalemate? Someone must be. If I were looking for conspiracies, I could almost imagine these kinds of disputes as part of some master plan to chisel away at our culture until there is nothing left but The Voice and 3D movies. But I don't believe in conspiracies — orchestrated awfulness is weak next to run-of-the-mill, random human awfulness. I suspect what's happened with the Minnesota Orchestra and the SPCO this season stems from obstinacy turned malignant, a callous willingness to sacrifice everything for money and control.
What's obvious to me in all this is that unless something can be readily labeled and marketed with a catchy campaign, it has no real value to most of us. The Twin Cities are filled with people happy to spend thousands of dollars on a decorative retaining wall from Home Depot, but who don't see the value in investing in the musicians, dancers, and visual artists who make this a place worth living despite the expensive rents and horrible winters.
The irony is, instead of seeking out something that might really feed our souls, sensing the void, we run toward anything sold to us as authentic. Every month J. Crew catalogs show up in my mailbox, offering up a pastiche of "work" in the form of weathered t-shirts, work shirts, and distressed khakis; pull out your credit card, and you can dress the part of the ethic, anyway. In the back pages, J.Crew markets brands that used to exist for real purpose, not show: bygone workhorses like Timex, Red Wing, Ray-ban are sold back to us, like artifacts excavated from some great cultural dig.
We want the authentic, the soulful — but we want it to come easy and in a way that suits our preferences exactly and instantly. Take the pre-packaged grandpa-authenticism you see on city streets from Brooklyn, through Madison and Northeast Minneapolis to Portland. The fetish for old-timey genuine articles is everywhere: handlebar mustaches, suspenders, vinyl, mandolins, banjos, micro-brews, artisanal cocktailing, Dutch bicycles, tweeds, and woolens. It's as if there's a hipster kit, available from some website that aging Gen-Xers like me don't even know about. (My generation has to own some of the responsibility, though: X brought all that nostalgia back a long time ago, like in the '90s. You're welcome, and I am sorry.)
This is well-trod ground. Bloggers like bike snob and many others have been working this theme over for a long time, and better than I could. Here's the thing: I like acoustic music, and I own suspenders (actually, braces because they button to the waistband). I love good beer, and I prefer bike commuting to cars. I wish I had a banjo. Its the packaging that gets me. As much as all the cynical commercialization makes me grouchy, I see reason for optimism in the trappings of urban-twee. There are, have been, and always will be authentic cultural things all around. The orchestras in town are two of them. The music they make transcends the crass exploitations and business squabbles of this moment.
_____________________________________________________
We want the authentic, the soulful — but we want it to come easy and in a way that suits our preferences exactly and instantly.
_____________________________________________________
You know what you can do about it? Go out and hear what is happening, who's playing. I know I've beaten this drum countless times, but there are great musicians performing tonight, all over town — usually for cheap or free, accompanied by micro-brews and an audience full of genuine stocking caps. The Black Dog, for instance, is programming creative music all the time. Jazz Central has great musicians several nights a week. The Icehouse is booking a thoughtful line-up of all kinds of music daily. Zacc Harris is producing and playing engaging music at Studio Z. You've got Liquid Music from Saint Paul Chamber Orchestra, programming at the Walker, Cafe Maude, and many others. Every night, man. And that doesn't even take into account all the other arts we have access to around here: the galleries, dance, theater and film happening in the cities — all of it. If you want it to stick around and be there for you tomorrow, you should go. We all should.
On subject of authenticity, I have to say a word about the Artists' Quarter. This venerable club has been part of my life since I was a teenager. I heard Benny Golson there, and Harry "Sweets" Edison, Roy Haynes, Joe Pass, Ira Sullivan, and so many more. The club has served as home turf for several generations of local (I hate that distinction) musicians — greats like Dave Karr, Dave King, Anthony Cox, Michael Lewis, Chris Lomheim, Billy Peterson, the late Herbie Lewis, the so-missed Bobby Peterson, and of course that stalwart practitioner of nonchalant soul, Irv Williams. And now, a new generation is playing at the AQ. I love hanging out there. I love playing there. And it does my heart good to see bigger crowds turning out for shows lately; it's only right that it should be recognized as one of the authentic authentics. Kenny Horst, who runs and owns the AQ, is one of the heroes of our not just jazz music, but of our culture. I will take the posing if it means places like the AQ continue to be "discovered" from time to time.
_____________________________________________________
About the author: Jeremy Walker is a composer/pianist based in Minneapolis. He has performed with Matt Wilson, Vincent Gardner, Wessell Anderson, Marcus Printup, Ted Nash, Anthony Cox, and other notable musicians. Jeremy was the owner of the club, Brilliant Corners, and co-founder of Jazz is NOW!. Walker teaches piano at K and S Conservatory in Woodbury, MN. The world premiere of his work for choir, solo voice, and jazz ensemble, 7 PSALMS, is at Benson Great Hall at Bethel University on Saturday, April 13, 2013 at 8PM. The concert is free, general admission – just show up. You can find more information at www.boot-music.com or here and here.