Dancing Naked in Public
New York mag's art critic Jerry Saltz describes what artists and critics do as "dancing naked in public," when they produce, present and publish. And, he added at a recent appearance at Minneapolis' Public Functionary, it's also why we need each other.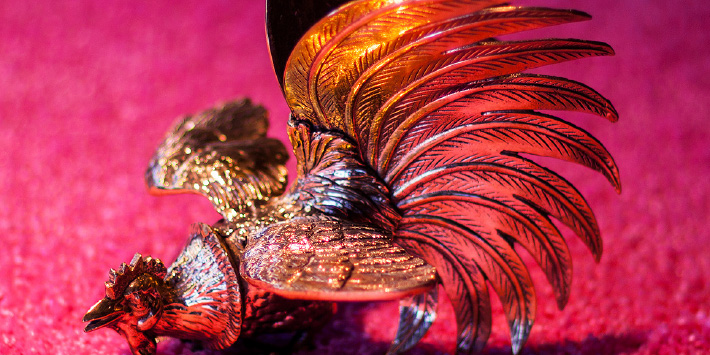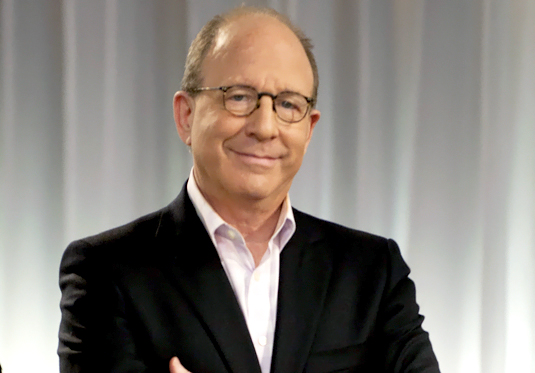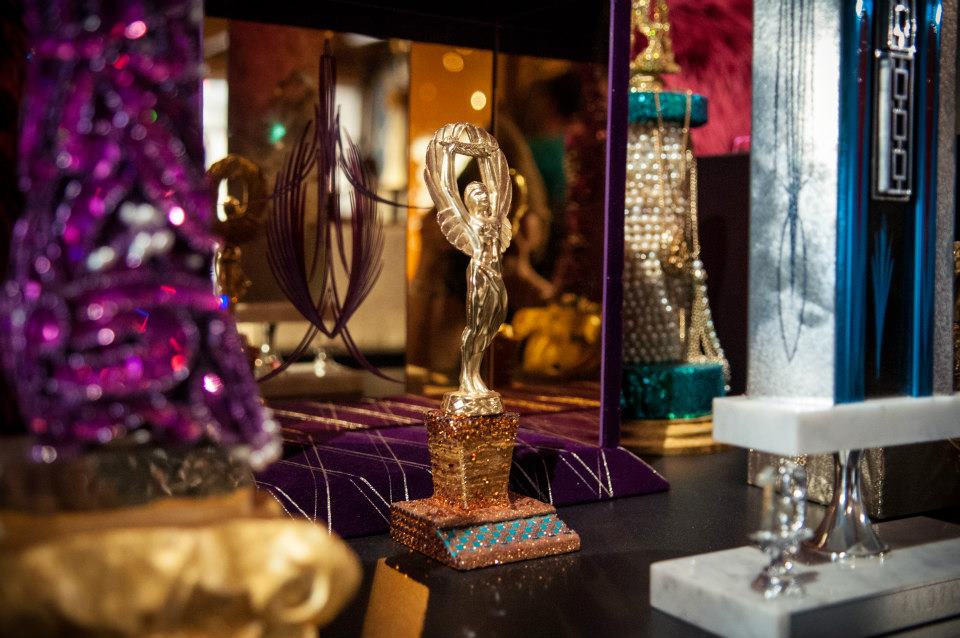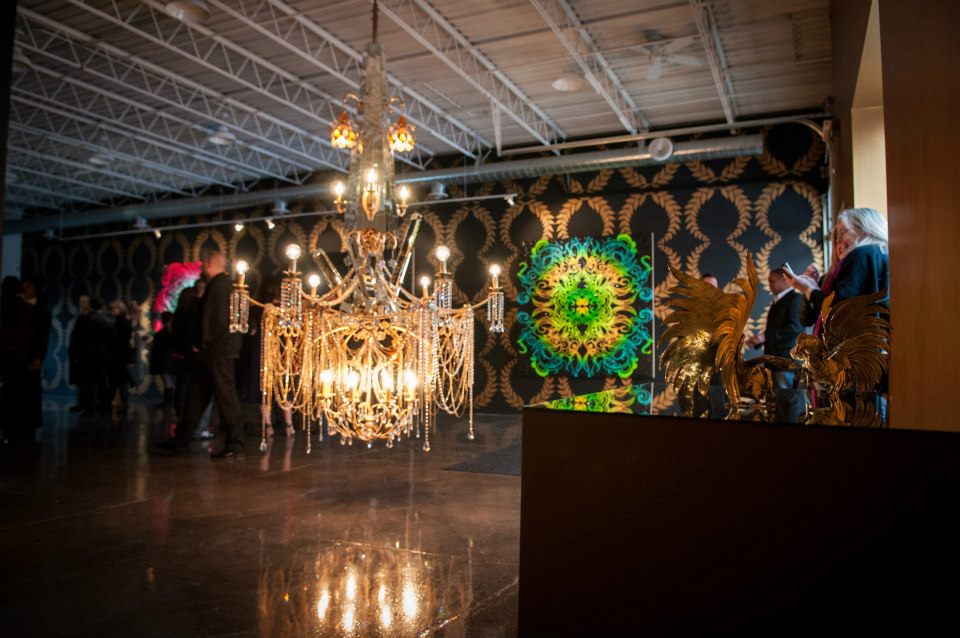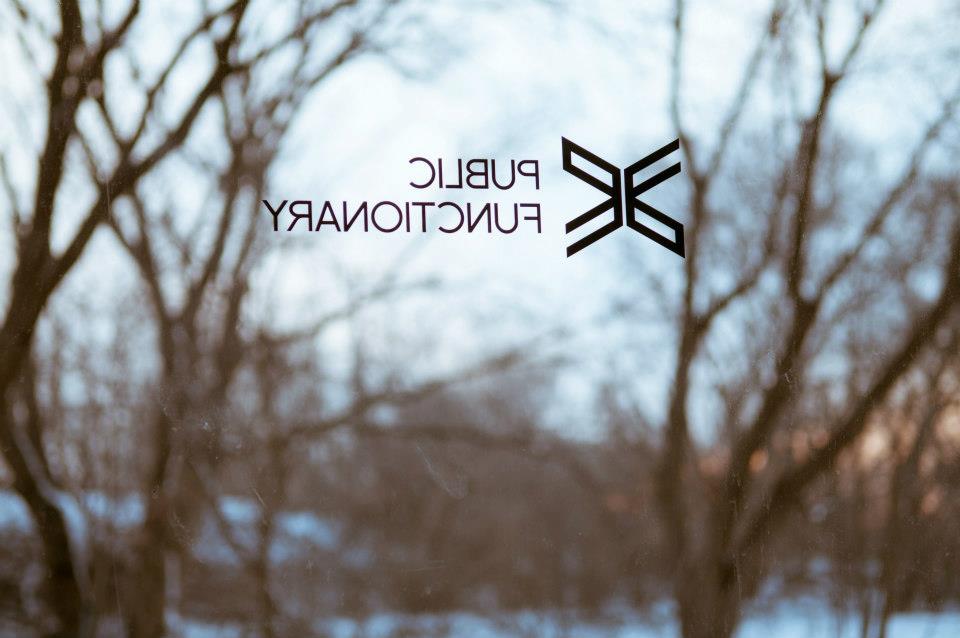 THERE WAS A LOT OF "DANCING NAKED IN PUBLIC" last Saturday night at Public Functionary. That's how Jerry Saltz, New York Magazine's senior art critic, describes what artists and critics—and by extension, curators like PF's Tricia Khutoretsky—do when they produce, present and publish. And, he added, it's also why we all need each other.
The occasion of Saltz's highly entertaining, thought-provoking and invigorating visit to the Twin Cities' new "contemporary art exhibition and social space" was a ticketed discussion about the gallery's first exhibition: DZINE: Victory, large-scale works by Chicago-based artist Carlos Rolon, a.k.a. Dzine [pronounced "design"]. Khutoretsky moderated the conversation with Dzine and Saltz; she began by announcing, "This talk is very important because it sets the tone for the kind of talk we want to bring to Minneapolis—and to the gallery."
Let's start by unpacking that rather loaded statement. It's fair game to do so, because Public Functionary has asserted itself as a brand as much as it has a gallery, inserting itself into the Twin Cities art community with fanfare—and with a mission and structure with which it's seeking to differentiate itself. Not from the commercial galleries, art fairs, studio tours, or run-of-the-mill nonprofits in town is PF standing apart from; rather PF is looking to distinguish itself among the presenters of non-local, high-concept works, the area's purveyors of rarified (and and often impenetrable) contemporary art: i.e., Midway, Franklin, even the Walker Art Center. Someone might call them the "elitist" (how I hate that word) art-exhibition spaces in the Twin Cities.
Dzine's work accomplishes this differentiation brilliantly. What did Saltz off-handedly call his work — "trash bling"? But then he went on to praise the show's vernacular "honesty, energy and content" (which turned out to be the buzzwords of the evening). "I see a successful artist with a lot of ambition, with the scarlet letter A that artists are forced to wear," he offered up in response to Khutoretsky's repeated requests that he comment on Dzine's work. Later he added that the installation was "nervy, individual, strong."
For his part, Dzine talked about his desire to be honest and transparent in his work; he spoke about its origins in his blue-collar Puerto Rican heritage and upbringing, his relatives' homes resplendent with opulent, gilt household furnishings "that had no business being there." He said his work aims to represent "the ideals of wanting things we could never quite attain."
To which Saltz responded that he grew up with the same sort of stuff in his suburban Jewish household, successfully leveling the playing field of race, culture, economics, artist vs. critic. Let me also add that Saltz largely led the accessible, engaging, interactive, passionate, articulate and demonstrative conversation. And that the discussion was peppered with gang gestures, F-bombs and four-letter words aplenty, and lots of laughter—all of it instigated by Saltz. It's also the first time I've heard another critic describe an artwork (not Dzine's) as "smooshy." I might be in love.
So, back to Khutoretsky's opening statement, specifically this bit, about "the tone for the kind of talk we want to bring to Minneapolis—and to the gallery." If you're wondering why the gallery invited Saltz and not, say, Peter Schjeldahl, well, I suspect it comes down to "tone," the fact that, as a critic, Saltz is so salty and genuine—he's says exactly what he thinks.
During the conversation, Saltz volunteered that he came to Minneapolis "because I'm interested in people with energy and systems" like Public Functionary. And based on what I experienced Saturday night, the audience was in accord, responding with urgent questions, artists' pleas for assistance, assent and disagreement, laughter and applause.
______________________________________________________
With locations around the globe, the mega-gallery juggernaut or big online art sales are "great for the lucky artists who make money, but it leaves out everyone else who isn't already a brand."
______________________________________________________
Let's move on to "content" then. Dzine's cultural background and its relationship to his artwork were presented as points of reference throughout the discussion. Saltz said, "As an art critic, I don't look for subject matter, I look for content." Even Dzine's nom de plume, he added, contributes "content" to the work. Also discussed: The cultural context and "content" of exhibitions, collections, and galleries themselves.
So, who does Dzine hang out with, providing further context for his work? With practitioners of Kustom Kulture, boxers, lowrider groups, nail artists. He's cross-disciplinary and cross-cultural, but not purposefully so or for affectation. His interests are genuine. At one point, Khutoretsky explained that one of her reasons for selecting Dzine's work for exhibition was that "you don't need to know his background…[you can] just revel in the spectacle of his work." And the strongest piece, in Saltz's opinion? Untitled (Jeweled Crest), which he described as "black, deocorative, absent."
During the discussion, Dzine also delved into what it means to be a young artist, an artist from Chicago, a Puerto Rican artist, and American artist; maintaining a studio practice; how his first major show recreated his mother's in-home nail salon, and that this show is an homage to his father's ambitions. He also talked about how future shows may deal with boxing; whether to sign on with a well-known gallery or even mega-gallery.
"Who are the mega-galleries?" Saltz asked the audience: Gagosian, Pace, Hauser and Wirth, David Zwirner. With locations around the globe, the mega-gallery juggernaut, along with online art sales, as Saltz articulated in his much-referenced article "The Death of the Gallery Show," is "great for the lucky artists who make money, but it leaves out everyone else who isn't already a brand." In the article, Saltz declared his love for gallery shows; he goes to maybe 30 a month (sometimes with his wife, New York Times art critic Roberta Smith). But, he noted, he's finding them increasingly devoid of other visitors.
"The great thing about galleries," he wrote, "is that they're social spaces, collective séances, campfires where anyone can gather. I'm a blabbermouth, so in galleries I turn to strangers and blurt whatever I'm thinking about whatever we're looking at. If they don't think I'm a creepy geezer, they'll tell me what they're thinking, too. Then I see whole new things. As disembodied as they can be, galleries are places where one can commune with the group mind."
That concept of the group, of the collaborative, emerged in the discussion again and again as a way for artists to support each other, to support galleries and gallery shows, and to create their own art scene [audience applause]. Saltz decried cynicism about the art world, while also denouncing its machinations with the market and with money.
He emphasized the need for critics "if artists are going to dance naked" (and he welcomes and responds to comments from readers—vividly, if you read the comments following his New York article), despite the fact that in the online world everyone's a writer and a critic, and trained practicing art critics are hard pressed to find paying work. In fact, the discussion became rather like a ping-pong game: words like "honesty", "energy" and "content" were lobbed back and forth in various contexts, often landing in the audience. But more questions were raised than answered.
Let's end with a quote from Saltz's article:
When I go to galleries, I now mainly see artists and a handful of committed diligent critics, collectors, curators, and the like. In this quiet environment, it may be possible for us to take back the conversation. Or at least have conversations. While the ultrarich will do their deals from 40,000 feet, we who are down at ground level will be engaging with the actual art—maybe not in Chelsea, where the rents are getting too high, but somewhere.
That somewhere, at least last weekend, was Public Functionary.
______________________________________________________
Related exhibition details:
Victory by Dzine is on view through May 31 at Public Functionary in Minneapolis. For more information, visit the gallery's website: http://publicfunctionary.org/.
______________________________________________________
About the author: Camille LeFevre is a Twin Cities arts journalist.