2008 YEAR IN REVIEW: Theater, Music and Dance
Minnesota actors, dancers, choreographers, and theater-goers respond to the year that was, taking stock of the moments, both personal and public, from the last year in performance that are lingering with them into 2009.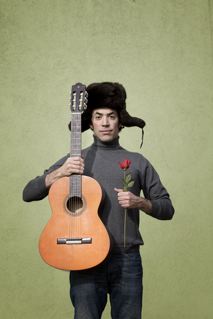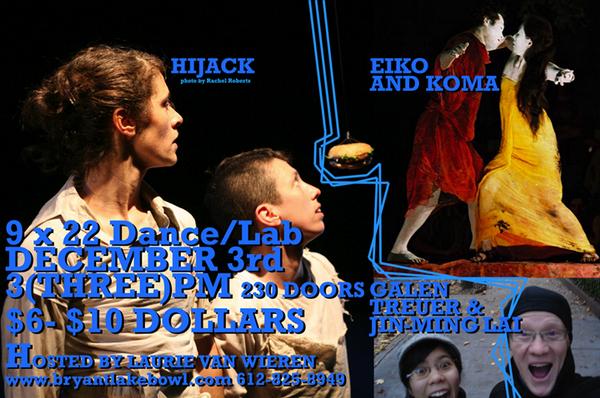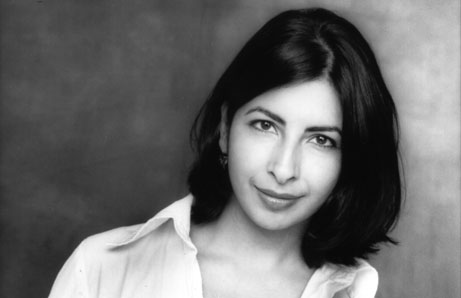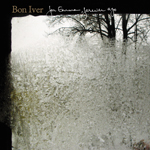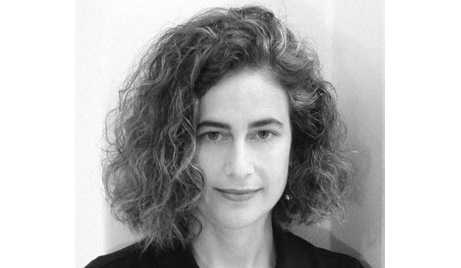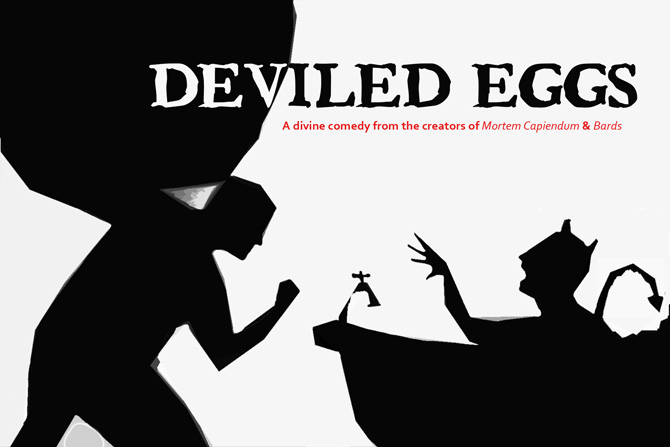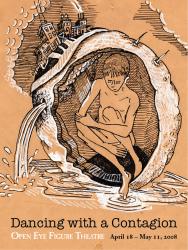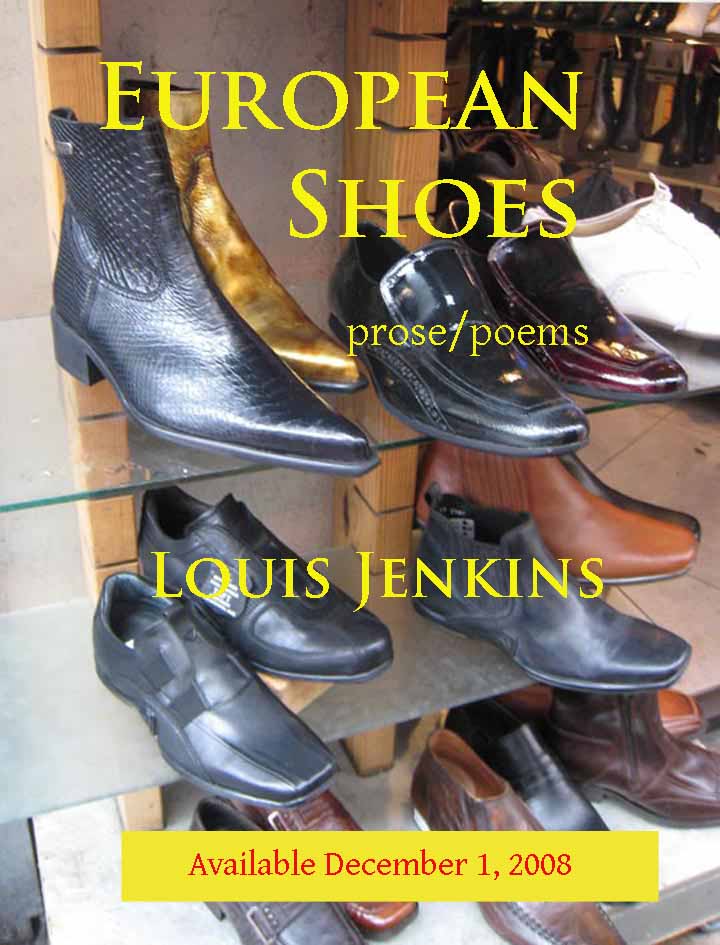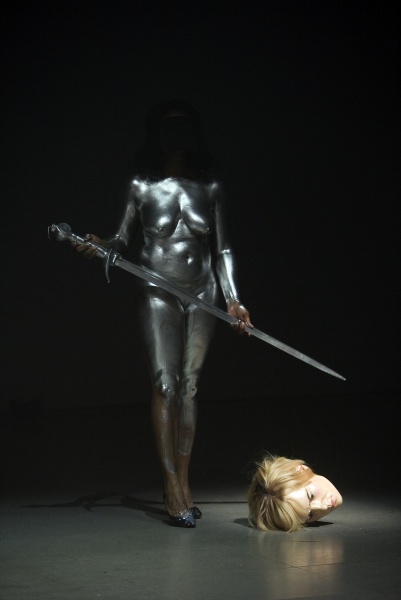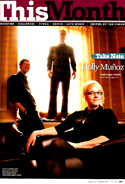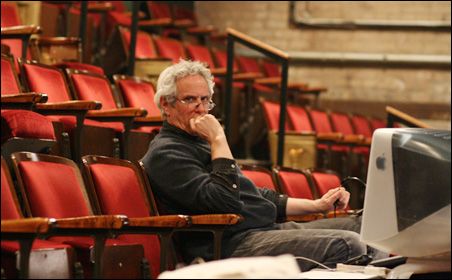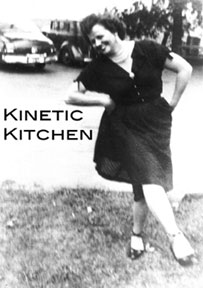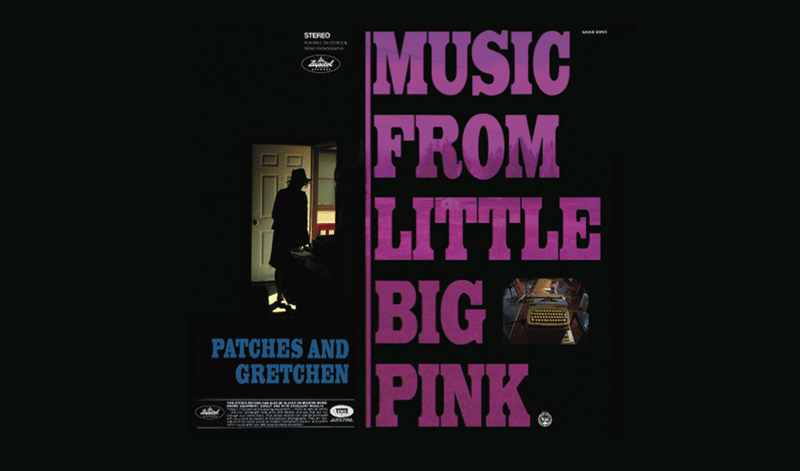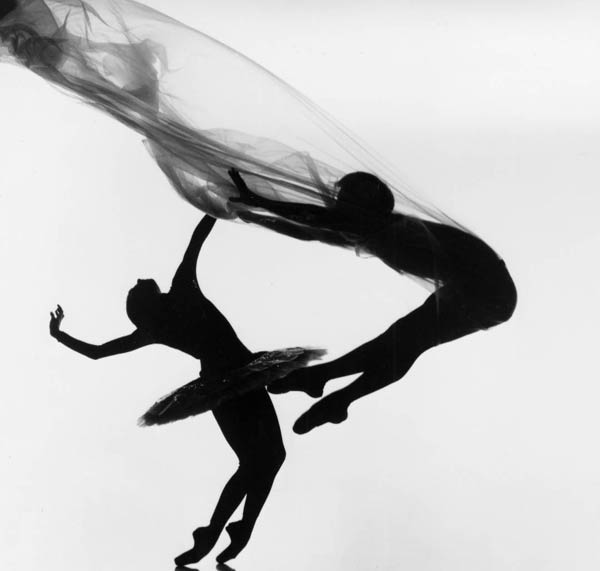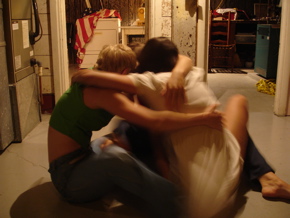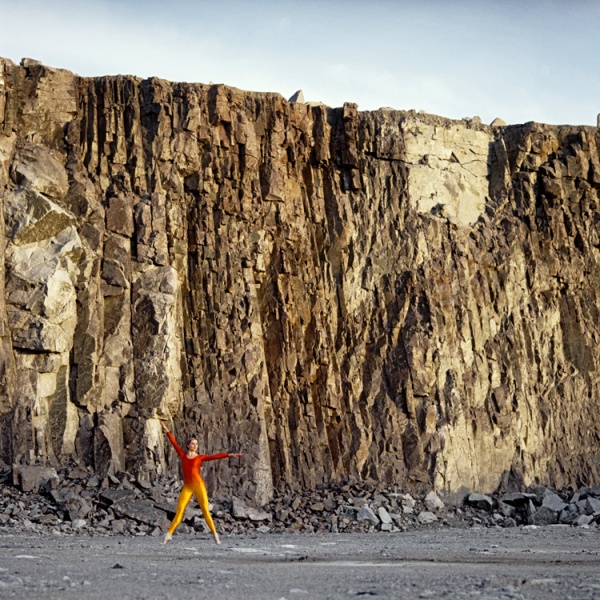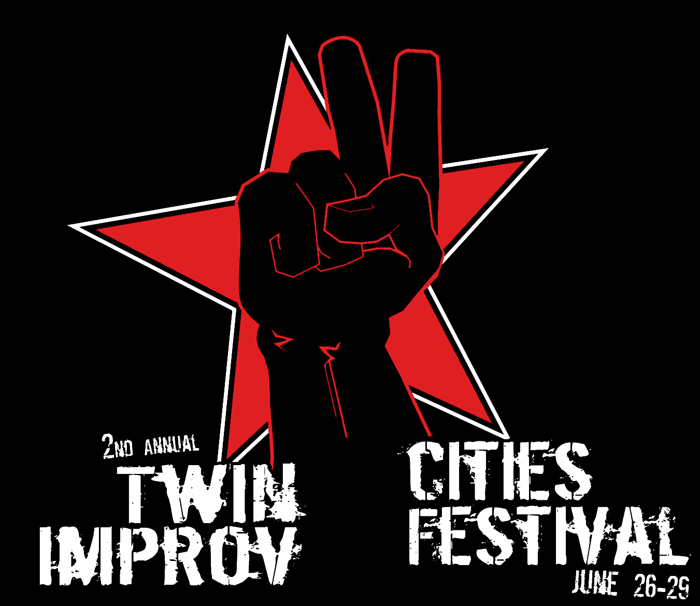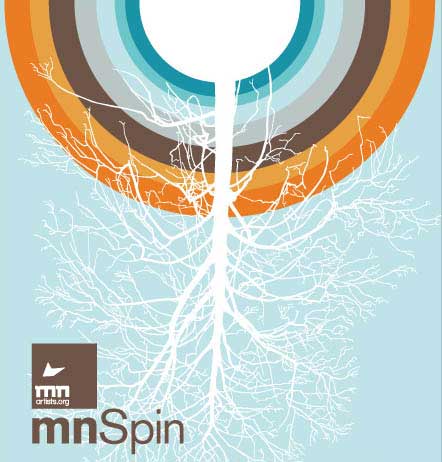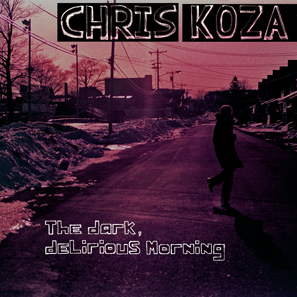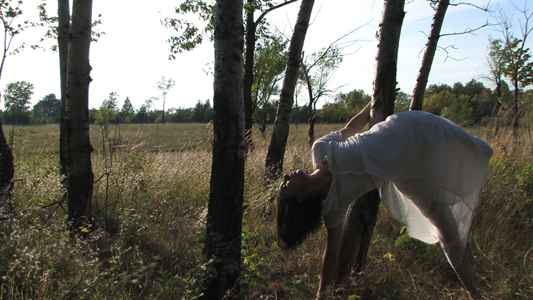 Between the closure of the landmark Theatre de la Jeune Lune and the ruckus over Jeff Bartlett's departure from the Southern, the performance scene in Minnesota saw its fair share of turmoil. But the picture going forward is far from uniformly bleak. In fact, a number of companies saw their stars rise in 2008: Off-Leash Area, the spunky up-and-coming movement theater outfit responsible for the acclaimed shows staged in their garage, were awarded a sizeable chunk of change from the NEA this year, and they weren't alone in their good fortune. A number of other Minnesotans in performance recently got similar windfall shows of support: The Playwright's Center, The Guthrie, Ananya Dance Theater, The Children's Theatre, Flying Foot Forum, In the Heart of the Beast, Illusion Theater and a number of other worthies also received welcome recognition.
And what about the buzzworthy artists in the area music scene: does Bon Iver ring a bell? And consider Aviette's indefatigable frontwoman Holly Muñoz: between her musical chops and entrepreneurial hustle, and after watching her rise to local prominence over the last year, this writer is sure she's destined for big things, and on a national stage. And let's not forget that mnartists.org launched a new series for Minnesota musicians in 2008: mnSPIN, a juried weekly playlist intended to showcase area talent (which, by the way, has an open call out for local musicians right now).
But enough of what we think: mnartists.org asked a wide swath of working theater artists, dancers, musicians, and their fans to weigh in with their own picks for the notable performance moments of '08. Below you'll find their thoughtful, sometimes surprising responses.
_________________________________________________
THEATER
The most notable thing in the local arts scene was the sad loss of Jeune Lune, which we attended from the start. We came to know the actors and love their work. We introduced our kids to Moliere at Jeune Lune. (Our son acted in the Imaginary Invalid at SW High School this fall, informed by what he'd learned about Moliere from watching Steven Epp perform.) Jeune Lune will be greatly missed.
—Eric Hanson is a well-known Minneapolis-based illustrator (with work in the New York Times, New Yorker, Vanity Fair, Rolling Stone, Harper's and other publications); he is also author of the newly released Book of Ages (Harmony/Random House, 2008), an eccentric collection of anecdotes about famous people, organized by year-of-age: what famous poets, painters, novelists, monarchs, assassins, inventors, composers, politicians, tycoons, chefs, bank robbers, film actors, directors, rock stars, prophets and rogues were doing at ages from infancy to 100.
* * * * * * * * * *
In the midst of theatres trying to strategically reinvent themselves to withstand the changes in the economy—in the manner by which audiences are accessed, and in the ways theatre is created—I'd like to point to one individual whose star rose in 2008: Aditi Kapil. In 2007 she had productions at Steppingstone, In The Heart of the Beast, and at Mixed Blood that established her as a playwright, but in 2008 her play Love Person has its world premiere at Mixed Blood and went on to be staged by four other theatres across the nation, who chose to produce it right away: Marin Theater Company (CA), Live Girls (Seattle), Phoenix Theatre (IN), and Wisdom Bridge. Love Person was also nominated for the Pulitzer Prize, the Susan Blackburn Award, and the American Theatre Critics' Association's Weisberg Award for best new play outside of New York. Her subsequent script, Agnes Under the Big Top, was one of five (of 200 applicants) to be chosen for national and international development by a new NEA program, allowing it a life in Philadelphia, New York, Bulgaria, and Minneapolis. She also played the lead roles in new plays at Florida Stage (Ward 57) and Mixed Blood (Distracted) for which she received rave reviews.
—Jack Reuler is Artistic Director of Mixed Blood Theater.
* * * * * * * * * *
The Twin Cities Improv Festival was a tremendous success. In addition to showcasing the best that Minneapolis improvisational theater has to offer, it brought in groups from all over the country: Chicago, Seattle, Austin, Los Angeles, New York, San Francisco. The teaching staff included Charna Halpern, widely credited as the co-creator of long-form improvisational comedy. To keep the ball rolling, a 2009 TC Improv Festival is already scheduled for June 25-28!
—Jill Bernard is an author and improv performer for Huge Theater and Comedy Sportz TC.
* * * * * * * * * *
I've been thinking about all the shows I saw last year, and all the shows I was in – both categories running the gamut from good to pretty damn bad—we get up and try, and sometimes we fail and sometimes we succeed. But what, for me were the most exciting, most electric, most innovative moments in the theater last year? Strangely, the moments that pop into my head are in the part of theater that is rarely public: the sorts of moments that happen during new play workshops, watching a playwright grapple with the translation of their story to the stage—as they struggle to bring unique voices to characters and hear their written words spoken aloud, often for the very first time. For an actor to have a chance to do that—to take words from being a voice in someone's head, and then to send them out into the universe and make them real—it's thrilling. It is creation. It is acting without a net. Where an audience comes in – and this is truly where the electricity sparks – is when they come to hear the work for the first time. They shuffle in their seats, laugh at weird times, stare blankly, cry – and all of these things are feedback to a playwright, as much as the talk-back afterwards (if not more). There are no sets, lights, sound—just the words of the playwright, brought out into the world and shared with an audience. Brilliant.
One of these moments happened last year when we were working on Catherine Filloux's new play Dog and Wolf at the Playwright's Center—it's a great play, taking war and making it the frame for a story of forgiveness and love. As so often happens, the most electric moment was a small one; there was a specific moment in the working of the script when the story, the scene, the characters, the relationships came together and it all became really REAL. Suddenly, this new play had a bright and noble future ahead of it. I look forward to reading about Dog and Wolf in some future article in the New York Times, or hearing about it on NPR. And about the 28 people who were at the Playwright's Center that night who were there for its official birth.
—Amanda Whisner is an actor living and working in the Twin Cities.
* * * * * * * * * *
Right now, I've got my eye on Nick Ryan. He is one of the artistic directors and writers behind Four Humors Theater. I could actually talk about any of these guys, but Nick is the writer of Deviled Eggs, a show they have remounted a few times; I experienced it for the first time last month at Bedlam Theatre. A positively amazing, hilarious, endearing, and extremely brilliant take on Heaven, Hell, and everything in between. I saw their production of Mortem Capiendum at the Fringe Festival, which was also wonderful.
—Courtney McLean is a Twin Cities-based performer and one of the Rockstar Storytellers.
* * * * * * * * * *
A remarkable bit of Duluth performance news is that Mark Rylance, the 2008 Tony Award-winning actor, created a play in which the dialogue is comprised of prose poems by Duluth poet extraordinaire Louis Jenkins. A single performance was staged in New York City in December, and a full production may follow. Here is a link. Perhaps we will see more collaborations in the year to come. It's an exciting time!
—Connie Wanek is a poet living in Duluth.
_________________________________________________
MUSIC
For every winsome singer-songwriter, every nouvelle hoarse-throated chanteuse, every bashful, self-hating melancholy, angel-voiced singer there is ONE singer who brings it all back home: Gretchen Seichrist, aka Patches and Gretchen. Her mighty voice and torrential outpouring of high-self-esteem (and I mean that in that best possible way) lyrics and related video output is… well… astonishing. She is a middle-aged mother of two and long-time local scenester. She's been writing music for a long, long time, but only since the release of her new CD, Music From Little Big Pink, has she gone public. She wrote a song on her sister Aimee Mann's record, but that fact will remain a trivial footnote to the phenomenon that is Patches and Gretchen.
—Sari Gordon is a professional writer living near Stockholm, Wisconsin.
* * * * * * * * * *
Best band, Lookbook: My Miami Vice tape got all crinkled during the Phil Collins part, but Lookbook provides a much better soundtrack to driving around at night.
Best source for music business news, Vinyl lives
Best club night: A tie between the four-hour DJ sets at Shelter and Black on Saturdays in the smallest First Ave Room. I live in Rochester so I did not make it to as many of either of these nights as I wanted to—but the ones I came out for made me feel all warm and fuzzy inside. The intimate settings of both venues actually work better for these kinds of club nights, and have also caused me to forever carry my etymotics attached to my car keys. DJ Pierre on the same night as my favorite band (see above) sweated my socks off.
—David Parisi works at the Rochester Art Center, and likes to mix Ennio Morricone soundtracks with all kinds of house, techno and disco records.
* * * * * * * * * *
Chris Koza's Dark, Delirious Morning: This album holds some highlights in the impressive canon of Koza albums. "Straight to Video" shows a talented artist refusing to be boxed into what we might expect. This album makes me excited to see what Koza will do next, while leaving me something to work through while I'm waiting.
—David Doody is a writer, editor of InDigest Magazine, and a bookseller at Common Good Books in Saint Paul
* * * * * * * * * *
Gay Witch Abortion had a great year, capped off with their CD release. Also, it was good to see Dillinger Four release some new material this year.
—Matt Reints is Mailroom Services Coordinator at the Walker and bass player in Falcon Arrow
* * * * * * * * * *
Bon Iver: Eau Claire, Wisconsin's Justin Vernon retreated to a Northern Wisconsin cabin and emerged with one of the most fragile, beautiful and intimate albums in years. Technically this was widely circulated last year through music blogs other sources, but 2008 saw the official release of the album and Vernon's rapid rise to the top of hipster neo-folk movement. Bon Iver's second album titled Blood Bank was just released this week.
—Scott Stulen is Project Director for mnartists.org
_____________________________________________
DANCE
In the Twin Cities dance world, 2008 was a year of upheaval. I'd like to say something cheery about doors closing and opening, new leaves, etc., but I'm afraid I didn't see much rebirth, just trouble and dissolution. All around me, people were leaving jobs, leaving town, leaving relationships—or, barring any actual upheaval, getting just plain sick of themselves. The Southern Theater brouhaha (now dying away to a dull hum) got everyone's attention, but I'm thinking of less visible instances: a dancer hitting middle age and wondering what to do now, all the names that smoothly drop off company rosters without a word of explanation, the frayed-edge despair of realizing that, ultimately, everything we work so hard on remains merely human, and that only for so long… And, to complete this downer, I must point out that the sphinx-like Shubert Center did not actually break ground in 2008 as scheduled, unless the groundbreaking was done very quietly, perhaps with thumbtacks.
What's the natural reaction to news of our basic unimportance and impending demise? A little panic! a little fever! and a little dance—like, say, the breathless solos of James Sewell Ballet company members at the JSB fall concert, particularly Sally Rousse's wild child collage. Some might go in for a little religion—the cult involutions of Karen Sherman's copperhead—or a little discipline—the rigorous and grand formalism of ,a href="http://www.mnartists.org/article.do?rid=199234″>Chris Schlichting's love things. Some people in the dance community are even planning to have children! The births will be private, but the JSB winter show (Jan 29-Feb 1, Southern Theater) promises more dance explosions; for religion, we'll get a sneak peek at Morgan Thorson's work-in-progress, Heaven (March 18, Ted Mann); and Schlichting's love things is coming back our way as part of the SCUBA touring series (May 15-16, Southern Theater). After that, the always-delightful New Works 4 Weeks (June 4-28, Red Eye Theater) collides with more rigorous contemporary dance (Justin Jones at the Southern, June 11-14), and then July gives us the Momentum series (July 16-25, Southern Theater) featuring four fierce women (Megan Mayer, Sally Rousse, Sachiko, and Vanessa Voskuil), none of whom will waste your time with anything less than survival.
So goodbye, 2008. Whatever doesn't kill us…
—Lightsey Darst writes on dance for Mpls/St Paul magazine and mnartists.org, and she is also a poet and editor of mnartists.org's What Light: This Week's Poem publication project.
* * * * * * * * * *
1. Romeo Castellucci's Hey girl! at the Walker and his related talks at the University of Minnesota. Even though I was not thrilled with the thing as I saw it, it is a dangerous work by a brilliant guy. Seeing his other work on video at the University and hearing him talk was yet another thing that made me wish I lived in Europe—that, public transportation, and the arts funding.
2. Michael Sommers' Dancing with a Contagion (Open Eye Figure Theatre): This man is mad, in the best of all possible ways. And once again his work presents a danger, of the Artaud variety, being present with the presences he creates. He's not a puppeteer: he's an artist.
3. Anna Marie Shogren's La Brea at Momentum: Now here was one of those things that, if the population density of the Twin Cities' arts audiences equaled that of a coastal berg, would be hailed as genius. At her young age, Shogren is able to present the agonies of the world and to know her place in it, and to recognize the inadequacies of both. Now she's in New York.
4. Karen Sherman's one born bad: I know this wasn't a public showing, but it was still one of the best things I saw last year. A total body experience, even though (or because) the handful of us watching were crammed into a corner of the basement. (Bit-O-Honey has never sounded so creepy.)
5. The inaugural Twin Cities Chekhov Festival: this was a new opportunity for experiments rather than a recurring museum catalog, thanks especially to the efforts of Genevieve Bennett.
6. Laurie Van Wieren's ongoing 9×22 Dance Lab: I know its brilliance has been going on for years, but the fact that 9×22 is still here is, by itself, a cause for celebration. Long may she reign.
7. John Koch's Dance Film Project: He mixed medium and brought cinema to the performance scene in an especially cinematic way.
8. The SAGE awards: Dana Kassel, Stuart Pimsler and others make this an awards program that puts other high-glitz, commercialized pulp shows to shame. May their example shine the light through the crassness and poverty, and lead the way to arts-centered arts recognition.
9. ARTery 24: "Multimedia" and "interdisciplinary" and so on and so forth are terms for the outside looking in. From the inside it just amounts to whatever shape the thing takes on the way out. (Thanks to Fiona MacNeill for mixing it up: this should last.)
10. Jeff Bartlett's dismissal from the Southern: Hundreds of people converging in the Barker studio wondering what happened to Jeff Bartlett and why no one was providing any answers. Two things will stay with me from that day: Why, even now, don't we know what happened? What a travesty. And the second epiphany: I realized that there were hundreds of people in that room I could get along with; I am not alone.
—Charles Campbell is co-Artistic/Managing director for Skewed Visions.
* * * * * * * * * *
For the past few years, I've greatly enjoyed connecting with choreographers and dancers through the Kinetic Kitchen and Kinetic Playground dance series. Working within dance as a presenter has been a great way to meet new artists and reconnect with old friends. Each show reminds me of the rich and diverse dance scene we have here in the Twin Cities. I am often reminded of how supportive the dance community can be when they join together to perform in a shared performance. It's a very rewarding experience to see what choreographers are creating and to hear the appreciation these dancers and audiences have for the work presented on the stages at Patrick's Cabaret and the Perpich Center for Arts Education. As I think about the last year, I feel especially thankful for all the artists, venues and audiences that have supported the program over the past several years.
—Sarah LaRose-Holland is presenter of Kinetic Kitchen/Kinetic Playground, a recurring dance series.
* * * * * * * * * *
The buzz phrase "islands of tranquility" currently surfs the waves of websites from business to communications blogs. In a year of viewing many local performances—good, bad, and indifferent—I was most engaged by one macro and two mini events that made me feel embedded (Okay, another buzzword) in carefully delineated worlds. More precisely sucked in, swallowed whole like Jonah by the whale and allowed to swim around, viewing vital organs at close range. If not exactly islands of tranquility, these performances were self-contained environments where artists dismantled my expectations and shivered me timbers. And not just by sitting me down in the dark.
One was Merce Cunningham's dance Ocean at the bottom of the Waite Park Granite Quarry last September. While Cunningham is based in New York, this performance involved local arts, civic and corporate organizations in a harmonic convergence that verged on the miraculous. With Walker Art Center in the lead, Northrop Dance from the University of Minnesota and the Benedicta Art Center of the College of St. Benedict joined forces with Martin Marietta Materials, the St. Cloud Symphony Orchestra, and the communities of Waite Park and St. Cloud. Walker staff coordinated everything, working tirelessly with Martin Marietta employees like Mike Reinert, plant manager at the quarry, as well as area city councils and chambers of commerce. From the bus ride down the steep, spiraling quarry road, where New York artists hobnobbed with mining engineers, to the carefully orchestrated carnival atmosphere with plates of sauerkraut and brats offered by local food vendors, and everyone mingling in lines for a dozen port-a-potties—this was a monumental event that fused art, nature, and disparate folks. It was not just an island; it was an archipelago of separate entities briefly united by Ocean.
The other two events were dances made for and performed in the homes of the artists, who brought their audience up close to the personal. Part party and part performance, Salon was organized by a group of friends, each of whom created a dance for a specific room of Sher Demeter's house. The pieces included a shimmering solo in a living room corner by Becky Heist referencing her experiences in Bali, a sinister couples dinner in the dining room where Judith Howard and David O'Fallon took personal anguish to a societal level, and a riveting solo by Demeter in her black-sheeted bed with rose petals and nails.
Karen Sherman's one born bad referenced the physical and moral claustrophobia of the women who followed Charles Manson by putting audiences of 12 in her basement. We were literally nose to nose with some performers while distanced from others who were only partially visible. Using simple household objects—a sewing machine, a toilet, a mirror—Sherman and her performers created an atmosphere of pity and terror unmatched by anything I have witnessed in a theater this year.
Unique as they were, these performances shared a commitment to giving the audience a total experience by physically and emotionally implicating them in the work. And they showed that sometimes it takes a village, not just one talented artist, to make art that lingers on in body and soul.
—Linda Shapiro is a freelance writer who writes about dance, performance, and the pursuits of scholars in various departments at the University of Minnesota. She studied with Merce Cunningham in the 1960s.