THEATER: The Best Local Theater You Never Hear About
Playwright Matthew Everett saw the TC Improv Festival, which showcases top-shelf talent from Minnesota and across the country. His newfound admiration for this under-appreciated pool of performers has him thinking about what makes for "good theater."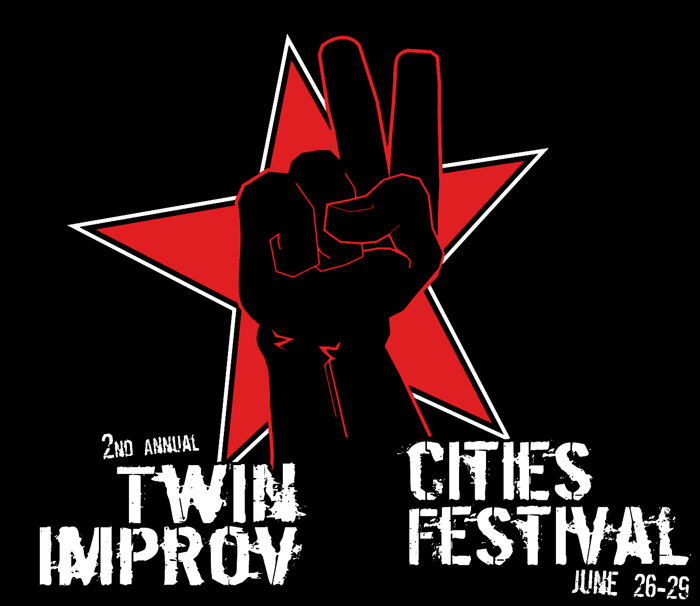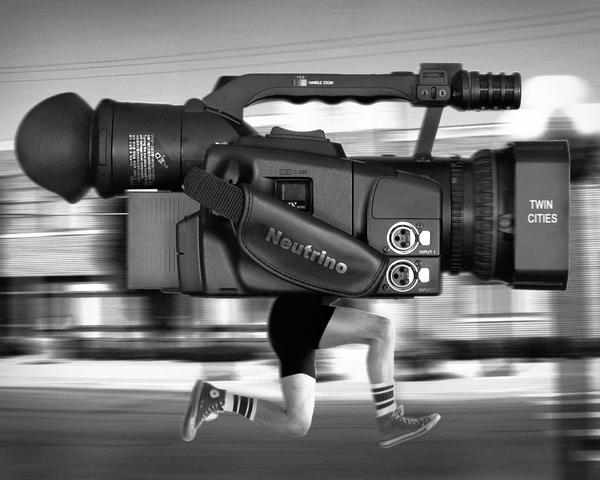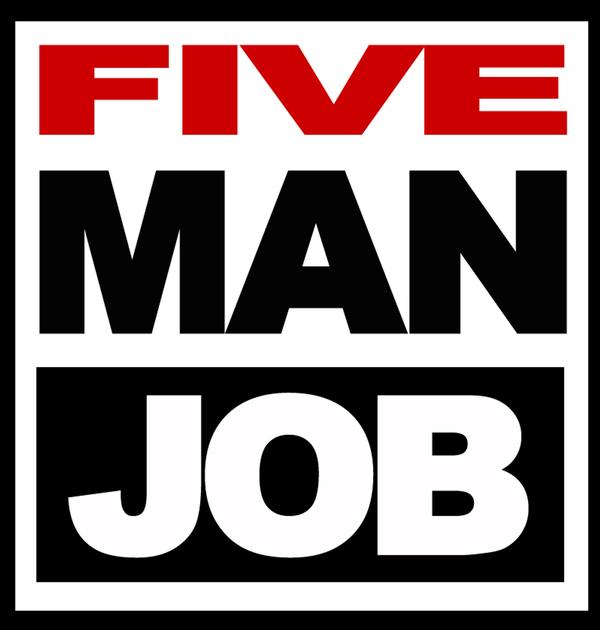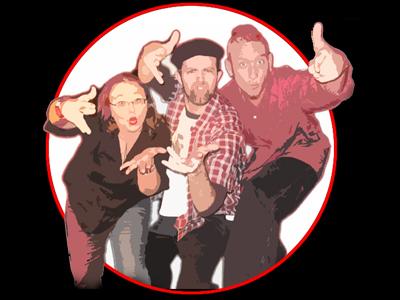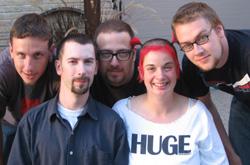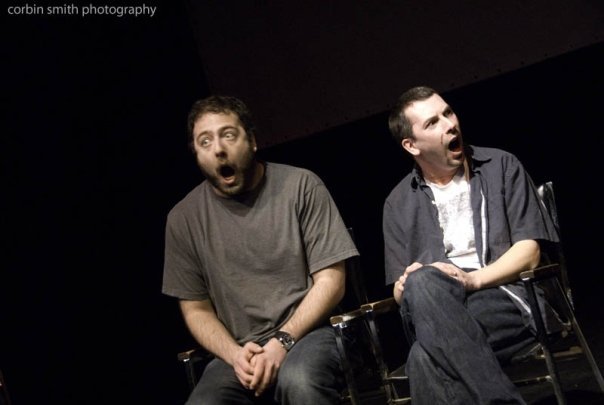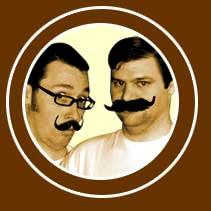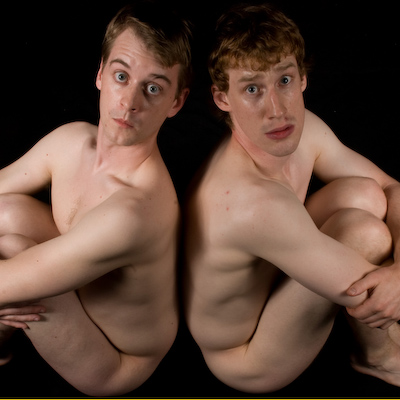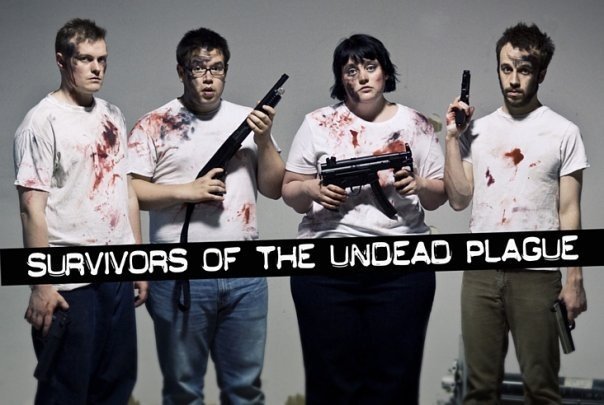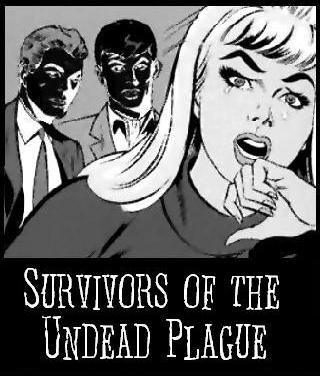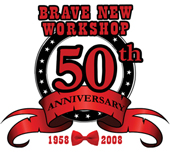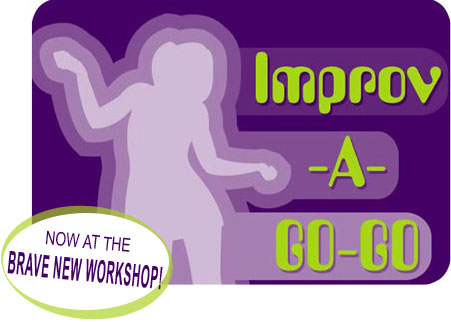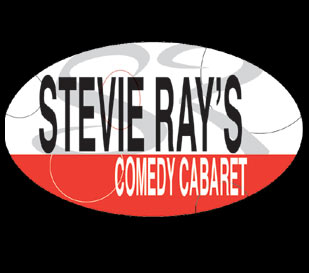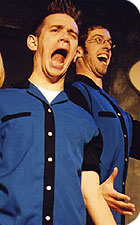 THE SECOND ANNUAL TWIN CITIES IMPROV FESTIVAL redefined "impossible" for me the other weekend. After what I saw there, I had to move a long list of things over into the "possible" column. Among the "impossible" feats of that weekend, I saw a movie – an entire movie – created in the time it took to watch it. The Neutrino Project Twin Cities introduced three teams of filmmakers – each with a couple of improvisers, a director/camera person, and a runner (to keep things on time and get the newly minted movie segments back to the theater for projection). Each team was given a couple of random elements by the audience and sent on their way. A final improviser, who would be threading through all three plotlines, was also introduced and given his marching orders by the crowd, and then off he went as well. During the screening of a hilarious pre-recorded trailer, the first tape from the first team arrived. Trailer done, the movie began. Each runner, in turn, brought their team's tape in as the one before them was still running. The teams cycled through this process three times; and, by the end, all the characters and all the plotlines had converged. Stories involved conversations in moving cars, a deranged stalker chasing two clueless people through their own house, bomb defusers and an explosion. In addition, the film's musical soundtrack was played on the fly, composed on the spot as the keyboardist watched the movie unfold with the rest of us. The whole production was completely spontaneously generated, and it went off like clockwork.
It was totally cheesy, tremendously entertaining, and something I never would have dreamed was possible.
_______________________________________
"I'll kill you like I killed your father!" – 1 2 3 Improv! (Twin Cities)
_______________________________________
Here's a taste from the rest of the line-up:
The two-man Minneapolis team comprising Rampleseed took one word – "jealousy" – and took a cliché scenario, where a guy is being hunted down by his girlfriend, and spun it quickly past the obvious misogyny. The surprising turns began with the cue of a random bit of dialogue which arose in their riff: "Is it getting cold in here?" "That's her, too. She's doing it. I'm part salamander. She knows it'll affect me." The series of scenes that sprouted from that premise evolved into an unexpected, comic meditation on what it's like to be different in a society that doesn't trust differences. It's hard being part man, part animal – whether that animal's a salamander or a spider monkey. The look of joy on the young salamander boy's face as he lay in the sun, countered by his mother's warnings of prejudice to come and the duo's longing to be normal, managed to break both my heart and my funny bone in the same scene.
_______________________________________
"A wrench? The toilet's not broken, we have ghosts!"
– The Josh and Tamara Show (New York)
_______________________________________
The group Buddy Daddy (based in Austin) consisted of a man and his dog. Not a "sits up and does tricks" kind of dog. Just a dog. A generally attentive dog, but also a dog that would look away at odd times, wander off, or just feel like laying down for a while – and the guy worked off his four-legged partner like the canine was the best of human improvisers.
_______________________________________"If there was a dead kid in a family deli, he'd be found
immediately, and everyone would get a free cut of meat."
– Ferrari McSpeedy (Twin Cities)
_______________________________________Twin Cities improv guru Jill Bernard (Drum Machine) and Joe Bill (Chicago's Bassprov) teamed up as Scram, creating three scenes out of thin air simultaneously. While Jill's character started a one-sided conversation on her side of the stage, Joe began another, separate conversation of his own on the opposite side of the stage. Then, they switched into one another's scenes, providing the answering side of the other's conversation. After that, they took turns living in the same scene at the same time talking to one another, first in Jill's world then crossing over to Joe's. Finally, they transitioned into a third, completely different scene in the same fashion, juggling the two previous scenes and moving them forward, solo or in pairs. The mental and verbal calisthenics involved were mind-boggling but, just as remarkably, the scenes themselves were all easy for the audience to follow and a pleasure to watch.
_______________________________________"
9-1-1, please state the nature of your emergency."
"I don't understand women!" – Cold Towne (Austin, TX)
_______________________________________
The visiting writers/performers from The Onion in New York put it best, urging audiences to get out and see all this talent for themselves: "Support improv comedy. It's the best comedy there is, and it's the hardest comedy to do."
_______________________________________
"I have a jar of prostitutes." – Stevie Ray's (Twin Cities)
_______________________________________
I'm a playwright. I tend to like my theater scripted. I see a lot of theater year 'round, and I immerse myself in the Minnesota Fringe Festival every August. I'm not easily surprised or impressed. But I value good storytelling, no matter the form in which it comes. The truth is, what I saw at the second annual Twin Cities Improv Festival made me rethink every assumption I'd made about the performing arts.
_______________________________________
"If your fighting is as inconsistent as your accent,
I have nothing to fear." – Brave New Workshop (Twin Cities)
_______________________________________
The irony is—despite the fact that the improv community in the Twin Cities is growing in size and skill (and national reputation) exponentially every year–many people, even those very supportive of the performing arts, don't know what to do with improvisational comedy. Worse, many theatergoers don't even know it's out there. The Twin Cities Improv Festival is one of several projects some very determined comedic performers are putting in front of audiences to try and change all that.
_______________________________________
"I don't have ADD. I just need to go out and hit something
with a stick." – Bassprov (Chicago)
_______________________________________
Improv comedy is never the same twice. It is always, by definition, an event. What an audience sees on stage exists only in that moment; it has never happened before and will never happen again. The audience makes an unpredictable suggestion—often only a single word—and the performers take that as a starting point and run with it. Improv comedy is something even more ephemeral than standard live theater, where actors are working from an established text. If you miss a single improv performance, then you've missed it. There is no second chance. It will not come again.
So how do you "sell" (for want of a less offensive term) a product that doesn't exist beyond the fleeting moment of a one-time performance? You change the focus and put it where, frankly, it should be–on the experience, on the performers, and on the practice of the craft. Brave New Workshop, Stevie Ray's Improv Company, and ComedySportz have collectively been hatching a whole host of budding improvisers for years through their various training programs. The question was, where can performers use their newfound skills when they graduate, and where do audiences go to find them performing? Though the Twin Cities has become home to a wide range of artistic havens for performers of all stripes—from coffee houses to the Bryant Lake Bowl, Center for Independent Artists, and Dreamland Arts—it hasn't been easy getting the word out to bring audiences and performers together.
_______________________________________
"I know how long it's been since you're last confession
– I'm God." – Darby Lane (New York/Los Angeles)
_______________________________________

An improv festival was tried here once before, back in 1999, but for whatever reason, it didn't take. Even so, fans of the form have plenty of options to choose from: Brave New Workshop offers an ongoing roster of new long-running sketch comedy shows; Stevie Ray's serves up a combination of improv and stand-up comedy; ComedySportz takes a framework of imagined competition between teams and sets them against one another in a series of short-form improv comedy games. Until recently, long-form improv was primarily the domain of Six Ring Circus: graduates of the Brave New Institute School of Improvisation audition to become part of teams which perform every Tuesday at the Brave New Workshop, honing their craft onstage and in the days between with their coaches. Individual improv acts, working outside the Circus, were kind of on their own–until Improv-A-Go-Go. _______________________________________

"Who dressed you, a blind Japanese person?" – Pimprov (Chicago)
_______________________________________

The group Five Man Job (Lauren Anderson, Dan Hetzel, and Butch Roy) went to the powers that be at the Brave New Workshop with an idea–a weekly improv comedy showcase where four groups of improvisers could get on stage in front of an audience. This showcase, Improv-A-Go-Go, would be open to all–new performers as well as more experienced hands. "The mission statement (yes, we wrote one)," explains Butch Roy, "was to grow the community and build a base for improv in the cities–not to make money, as the one seems to get in the way of the other. Plus, we wanted to make the show inexpensive enough ($1) to draw folks that were curious about improv, but who were maybe not ready to throw down ten bucks on it yet. So, we approached the Brave New Workshop with this idea, knowing that it would never, ever make any money, since we insisted on the one dollar ticket price. All we needed was a theater, staff, stage, equipment—and for the Workshop to give us one night a week when they could be running other shows that made money. True to the principles of saying "yes" first ("yes and" being the biggest rule of improv) they agreed." That was six years ago.
_______________________________________

"I thought the date was just metaphorical."
– Girls, Girls, Girls (Austin)
_______________________________________

In the time since, Improv-A-Go-Go has indeed helped to grow the community of performers onstage and audience in the seats. Local improvisers started taking their act on the road to the national festivals. "What we found was, Minneapolis not only has a fairly distinct style of improvisation—and one that got great response everywhere we brought it–but we also have top-shelf improvisers here, some of the best you could find anywhere," says Roy. "Going to Chicago and LA to improvise, the difference became pretty clear: the best performers in the Twin Cities perform out of a real passion for what they're doing, and they are driven to do improv and to innovate in the form just out of love for the art. That is really the only incentive for doing it here, since they're fairly invisible, even in their home town, and they're hundreds of miles from the nearest place where improvising would lead to 'getting discovered' in the industry. On the other hand, in cities where there's a heavier entertainment industry presence, there are hundreds of people improvising as a stepping stone to something else."
_______________________________________

"Don't punish me because I don't have hollow bones."
– Five Man Job (Twin Cities)
_______________________________________

"The drive, here at home, behind the creation of Improv-A-Go-Go and the Twin Cities Improv Festival has always been to try and shine a spotlight on those performers," Roy continues, "to try and let people that live here know they're surrounded by something incredible."

The logical next step in the evolution of the community, after the success of Improv-A-Go-Go, was to try and get another festival going. Last year's initial outing, according to Roy, was also intended, in part, to "bring performers in from all over the country both to showcase them to our audiences and to show them – the visiting performers – the quality and the style we've got tucked away here in Minneapolis." Roy goes on, "The reaction, across the board, has been overwhelmingly positive. Almost every performer I spoke to last year left here completely blown away by our audiences and the Minneapolis natives we had onstage. A few even inquired about housing prices."
_______________________________________

"Just as you should shoot your own dog, I had to kill my own wife."
– Buddy Daddy (Austin)
_______________________________________

So, this year, they're back again for more. Five Man Job teamed up again, with Brave New Workshop and Jill Bernard, to gather quality improv acts from around the Twin Cities and across the country for a weekend packed with performances and workshops for the artists to learn from one another. The crowds for this year's improv festival were large and the response enthusiastic, and word has it they're already receiving applications from international acts for 2009. So it looks like the TCIF is on a roll. Roy notes, "The increased attention to the Twin Cities Improv Festival in national improv circles this year shows us we're doing that part of our job correctly; but we're still fighting the same fight [for visibility] at home."
_______________________________________

"Oh sure, easy for you to say, anything on you she cuts off,
it'll grow back." – Rampleseed (Twin Cities)
_______________________________________

"Improv is so limitless. Anything could happen anywhere to anyone or anything and you get to see it live, that moment, first-hand," says Tom Reed, one-half of the duo Rampleseed. "Improv is a blast, because it's such a stripped-down form of performance–no costumes, props, script, or fancy tech cues. It's so bare–just you and the audience–and no one knows what will happen till it does; and it's rewarding because the feedback is so direct. You know it's a shared experience, and that the audience is involved in what's being created."

Tyler Samples (Rampleseed's other half) adds, "An improv performance is so cacophonous—just this mess of half-ideas being thrown around and partially understood–and yet somehow an internal logic develops, and we can actually find meaning in all of the noise. It's sort of like this room of people is experiencing one shared schizophrenic delusion. I just think that's amazing."

TCIF front man Butch Roy chimes in, "Improv is (to me) about getting up and just being okay having nothing–just playing in front of an audience. I think the energy of it is terribly infectious, which is why audiences enjoy it so much. The way I usually put it to my students when they begin taking classes is that improv doesn't teach anything about being funny or spontaneous. It teaches you a different way of interacting with your brain, to let go of a lot of fear and logic and judgment that you use in your normal adult life; and it teaches you to just be okay in the moment, every moment. And that's a pretty awesome feeling. We've learned that we can do it—it is the simplest and most exciting thing to do, once you stop fearing it."

So, if you didn't catch the Twin Cities Improv Festival, you missed out on some amazing performances. But not to worry, you don't have to wait until next year. The Twin Cities improv comedy community thrives year 'round. Who knows? You might even find you want to try your hand at it yourself and, if you do, classes are readily available.

Some improv venues and sources to consider:

Brave New Workshop – 2605 Hennepin Avenue South in Minneapolis Stevie Ray's Improv Company – Performances at Sheraton Bloomington Hotel, 7800 Normandale Boulevard, Bloomington, MN (Highway 100 just North of Highway 494)

ComedySportz – 3001 Hennepin Avenue South, Minneapolis (in Calhoun Square)

Improv a Go-Go – Sundays at 8pm, $1 – Brave New Workshop – (also see them online at www.myspace.com/improvagogo)

The Monday Night Comedy Show – Mondays at 8pm, $3 – The Beat Coffee House – 1414 West 28th Street in Uptown, Minneapolis

Six Ring Circus – Tuesdays at 7:30pm, $1 – Brave New Workshop (or find them on MySpace: www.myspace.com/sixringcircus)

About the author: Matthew A. Everett's plays The Bronze Bitch Flies At Noon and Dog Tag are being produced by Magicword Theater in the 2008 Minnesota Fringe Festival (7/31/08-8/10/08). His blog about the Fringe can be found online at Twin Cities Daily Planet. Another play, Leave, is scheduled for production by After Dark Theatre Company this September at the Bryant Lake Bowl. Matthew is the recipient of a Drama-Logue Award for Outstanding Writing for the Theater, and he is a three-time recipient of support from the Minnesota State Arts Board. He holds a Master of Fine Arts degree from the Yale School of Drama. Sample scenes, monologues, and further information on Matthew and his work can be found online at www.matthewaeverett.com and, of course, at www.mnartists.org/matthew_everett.