The More Things Change: the week in dance
Lightsey Darst is thinking about history in local dance, and its reach into the present, by way of three recent shows: TU Dance's fall concert, Choreographers' Eve at 40 years old and Zenon's 30th anniversary season.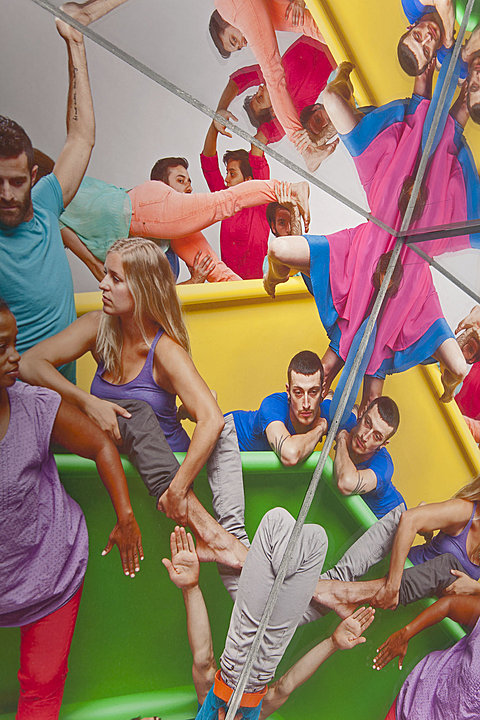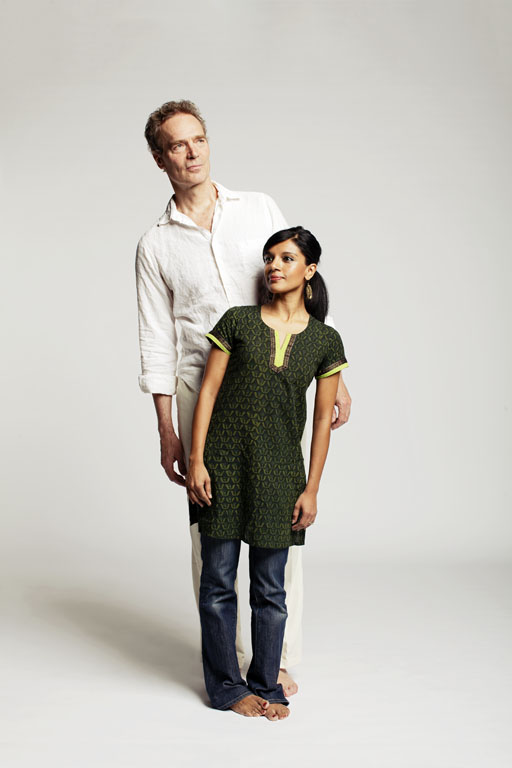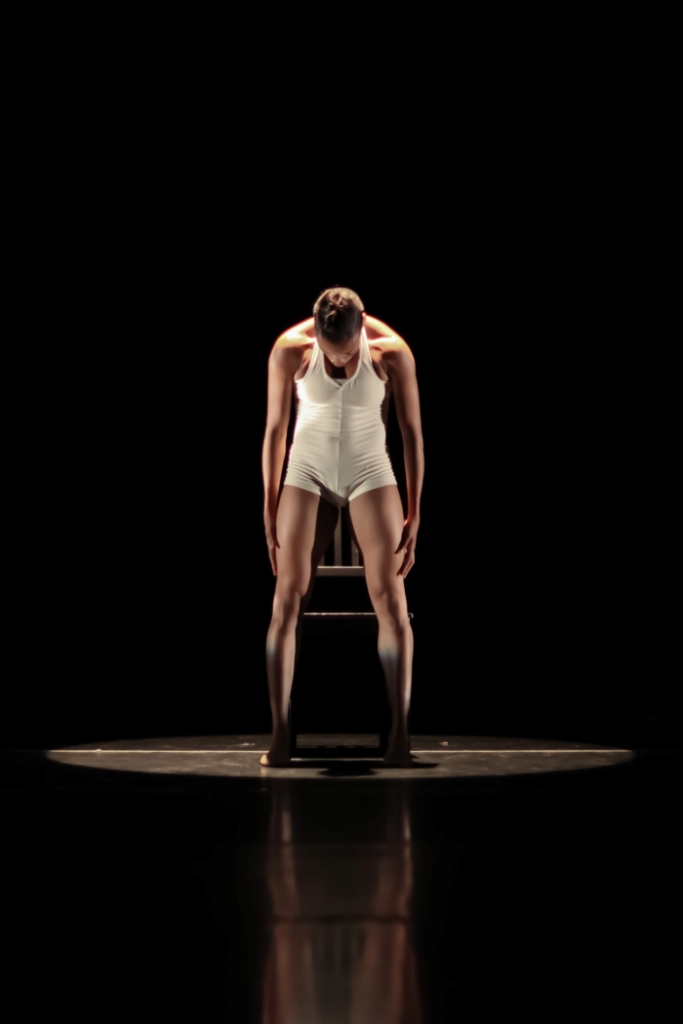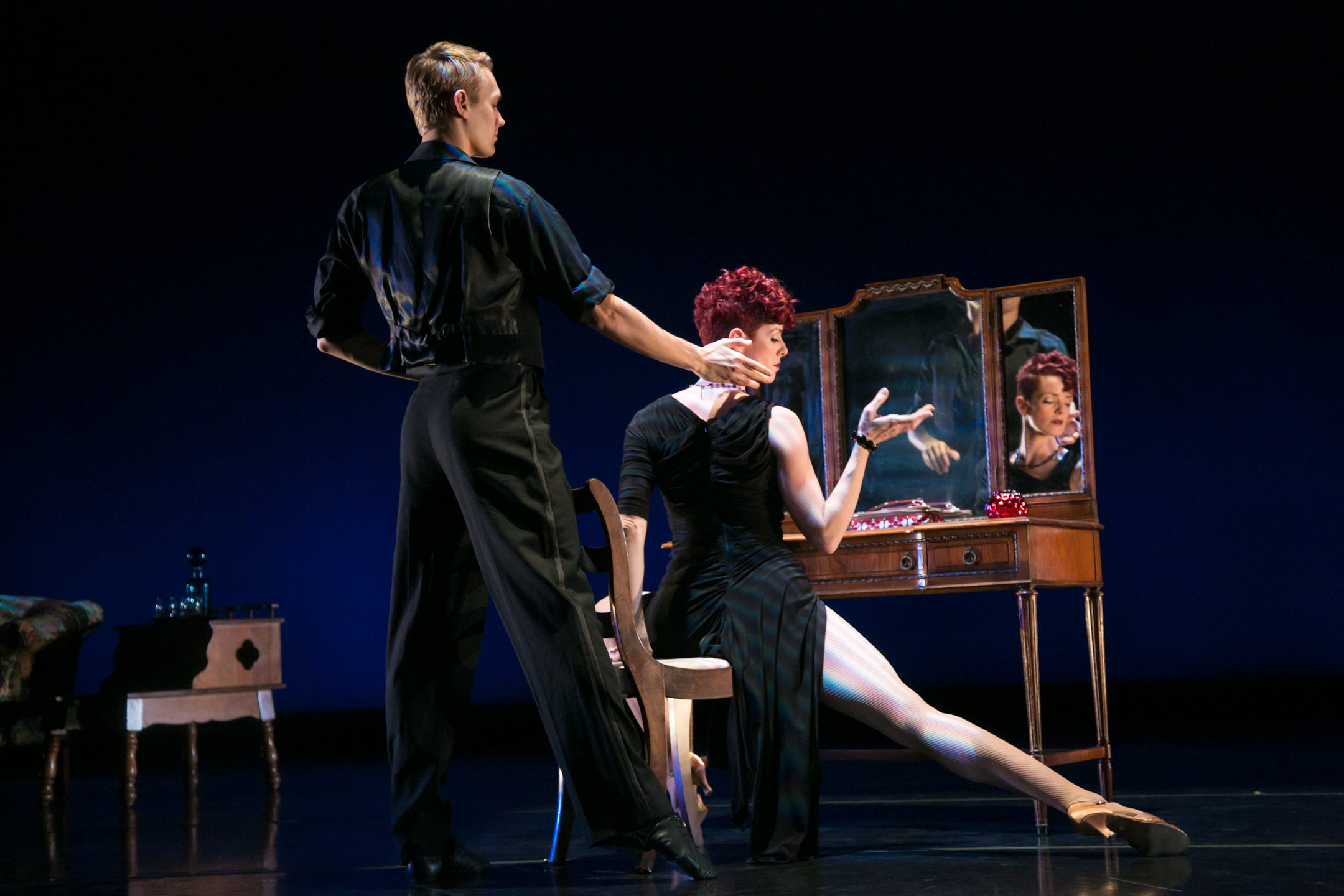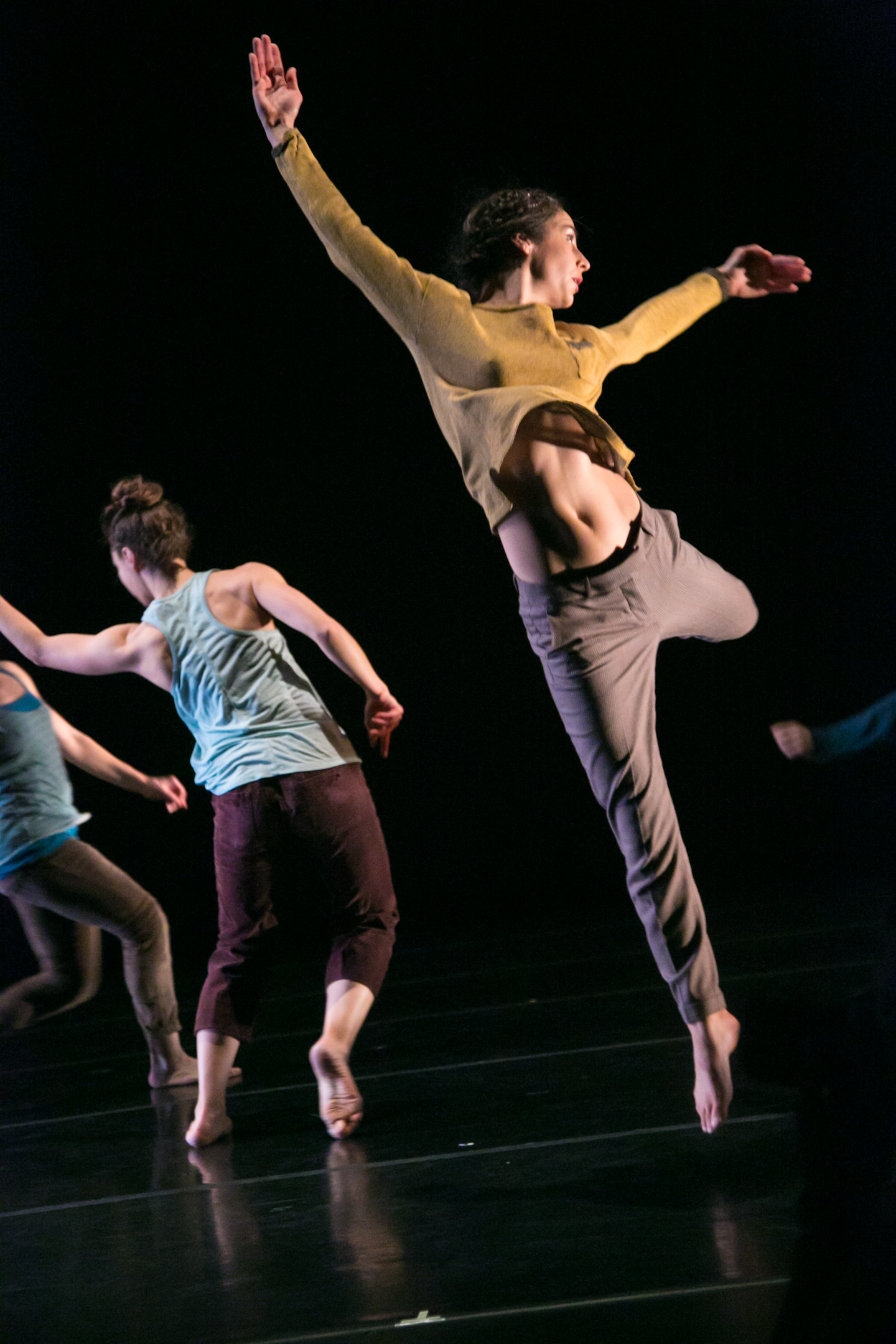 I'VE BEEN THINKING ABOUT HISTORY. When I first started writing about dance here in the Twin Cities, my eyes would glaze over when people tried to tell me about history. The people on stage, pouring their hearts out nightly, I remembered easily, but anything about the dyspeptic-looking former players in the audience (indigestion often seems to trouble former dancers forced to watch) was dead air to me. Maybe this was unconscious rebellion from my years in ballet, with its faithful recitation of hundred-year-old dances, its worshipful respect for lineage, its conservatism. Or maybe I was simply reveling in the constant sensual present of the dance viewer: all that matters is this moment, and now this one, and now this one.
Predictably, though, now that I've been writing on dance for almost ten years, my perspective has changed, and the past I witnessed seems to matter to me, if only because I see how it remains present. So I find myself with a conundrum: How do I present this indelible past to readers who may not naturally care about it—a position with which I still sympathize? I'm not alone in the problem of the past, either: Over the past two weeks I've seen three concerts that address the past in various ways.
From watching Uri Sands in rehearsal and from his penchant for making sketches and scenes, glimpses that refuse conclusion, I'd guess he would love to unroll his latest impulses, instincts, and research in a wave that never ends—which makes him an odd man to be choreographer-in-residence at TU Dance, a repertory company, where he must constantly revisit and shore up his past. Years ago, Sands and Toni Pierce-Sands told me about how they decided to start a company, how they chose to build something here, rather than have Sands follow choreographic commissions across the globe. At the time I didn't sufficiently appreciate the decision, because I didn't yet understand that such a peripatetic life is the ideal for many young choreographers. Meet new people, make new work, drink champagne at the opening, and move on, riding a crest of creative energy into the future—Sands could have and chose not to. Instead he's sometimes making work and sometimes preparing his dancers, himself, his audience for some future work. This fall's concert felt like preparation; it made me want to see this coming spring instead. Well, it's an imperfect world.
Choreographers' Evening turned forty this year, and curators Aparna Ramaswamy and Patrick Scully took this milestone as cause to arrange a historical survey in this year's showcase. But what kind of history serves dance and what stills it? Case in point: the more I thought about Michael Engel's Desiderata Update #1, the more interested I got—not in the dance performed Saturday evening, a David Gordon-esque chair-and-chatter walkabout—but in the potential meta-dance of it. Engel first performed Desiderata Update #1 in the early 1980s, according to the program notes; ironically, then, it appears that this is Desiderata un-updated, Desiderata ("things desired or needed") redacted, if you will. What do we desire now? We may never know. Restaging Judith Brin Ingber's I Never Saw Another Butterfly, performed at the very first Choreographers' Eve, which Ingber founded, strikes me as another miscue. If you don't know Brin Inger, you're not going to learn much about her from watching another dancer perform a dance she made for herself forty years ago. The short video snippet of her dancing this past year shown in the Sage Awards montage was more revelatory of Brin Ingber the dancer, the dance-and-culture scholar and teacher, the force. Voice of Culture's Sankofa likewise went for tribute rather than realization, with Kenna Cottman filling us in vocally, between short dance breaks, on local African dance pioneers. But I don't want to rely on what I'm told; I want to see for myself. Doubtless I should have more respect, and I do when I'm in dance class, but that's the great thing about sitting in the audience: You have the luxury of the present tense.
Fortunately, a few artists took a freer and more present approach to history. In their '80s Babies, the Third Coast Collective (assorted mischief-makers you may have seen elsewhere, including Brian Evans, Stephanie Stoumbelis, Timmy Wagner, and Taja Will) remounted four pieces from earlier Choreographers' Eves by Shawn McConneloug, Judith Howard, Laurie Van Wieren, and John Munger. But they didn't stage the pieces separately; instead they mixed, warped, and remixed them, so you saw the physical drama of McConneloug, Howard's play with gender and costume, Van Wieren's domestic neurosis, and Munger's character exploration, but alive, evolving, woven in a new whole. This is history we can use.
______________________________________________________
The great thing about sitting in the audience is you don't have to rely on what you're told, you can see it for yourself: You have the luxury of the present tense.
______________________________________________________
Two other pieces illuminated possible futures. The dance in Luke Olson-Elm's Without these Qualities (all will be lost) — a mix of conservatory training and nightclub moves, skids and whipping steps, sudden falls and nervous kicks — struck me as perhaps not new in the world (Olson-Elm has been training at Netherlands Dans Theater, and rumors of such dance in Europe have reached me), but novel here, at any rate. It's also promising as a way to get Minnesota's competition and So You Think You Can Dance dancers thinking about the concert stage. Rosy Simas worked from a contact improv platform to craft I want it to be raining and the window to be open, an elegant duet for Dustin Haug and Timmy Wagner. Where contact is generally messy, open-ended, and task-oriented, I want it to be raining felt deliberate, tight, almost narrative in its exploration of the relation between the two men, and moving. These spotlit figures, colliding and caressing, embracing and tossing away, had me breathing with them: every touch mattered. I must note that both these pieces were weakened by unnecessary voiceovers. Still, they made me want to see more.
Zenon turns thirty this year, a milestone that director Linda Z. Andrews celebrated by losing her place in her pre-performance speech ("Now what was I going to say? Oh yes") and getting tangled in the Cowles curtain. Seriously, though, that lady knows what she's doing. Judging by the costumes in their old photos (headbands! feathers! animal spots!), Zenon has commissioned some pieces best buried in the archive, and Andrews left them right there. Instead, the two weekends of Zenon's thirtieth featured two premieres and some recent greatest hits, none older than Wynn Fricke's riveting Blessing of the Earth (2004). Mostly, the emphasis was on the dancers rather than the choreography. Ten years down the road, I predict we won't be seeing Daniel Charon's Storm (2011): It manipulates and traffics in both dance and narrative clichés. But while the clichés are current, it doesn't matter too much. And it doesn't matter at all when you can see what Laura Selle Virtucio and Leslie O'Neill make of their own drama within the piece. When that story shifts, Zenon will ride something else into the future—that is, into the eternal present.
______________________________________________________
Noted performance details:
TU Dance performed their fall season concert, including the world premiere of "Feather and Bone," at the O'Shaughnessy at St. Catherine University in St. Paul, November 16, 17 and 18.
Choreographers' Evening: 40th Anniversary, curated this year by Aparna Ramaswamy and Patrick Scully, took place at the Walker Art Center, November 24. The line-up featured Judith Brin Ingber, Christ Up Dance Crew, Michael Engel, Emily King & Ryan Underbakke, Blake Nellis, Luke Olson-Elm, Rosy Simas, Joanne Spencer, Third Coast Collective, and Voice of Culture. (Listen to the related Talk Dance episode, hosted by Justin Jones, on the Walker Channel.)
Zenon Dance is celebrating its 30th anniversary season; the fall season concert was performed at Cowles Center for Performing Arts in Minneapolis over two weekends, November 16-18 and November 23-25. World premieres by by Mariusz Olszewski and Netta Yerushalmy, and repertory works by Daniel Charon, Wynn Fricke, Johannes Wieland and Danny Buraczeski, among others.
Zenon's The Nutcracker According to Mother Goose will open soon at Cowles, running December 8 and 9.
______________________________________________________
About the author: Originally from Tallahassee, Lightsey Darst is a poet, dance writer, and adjunct instructor at various Twin Cities colleges. Her manuscript Find the Girl was recently published by Coffee House; she has also been awarded a 2007 NEA Fellowship. She writes a weekly column on dance for mnartists.org.