Roll Call
The Artists' Quarter is closing at the end of the year and, musician Jeremy Walker notes, no one in this arts-generous, cultured city has yet stepped up to say, "We need to save this important home for jazz, and I am willing to write the check." Why not?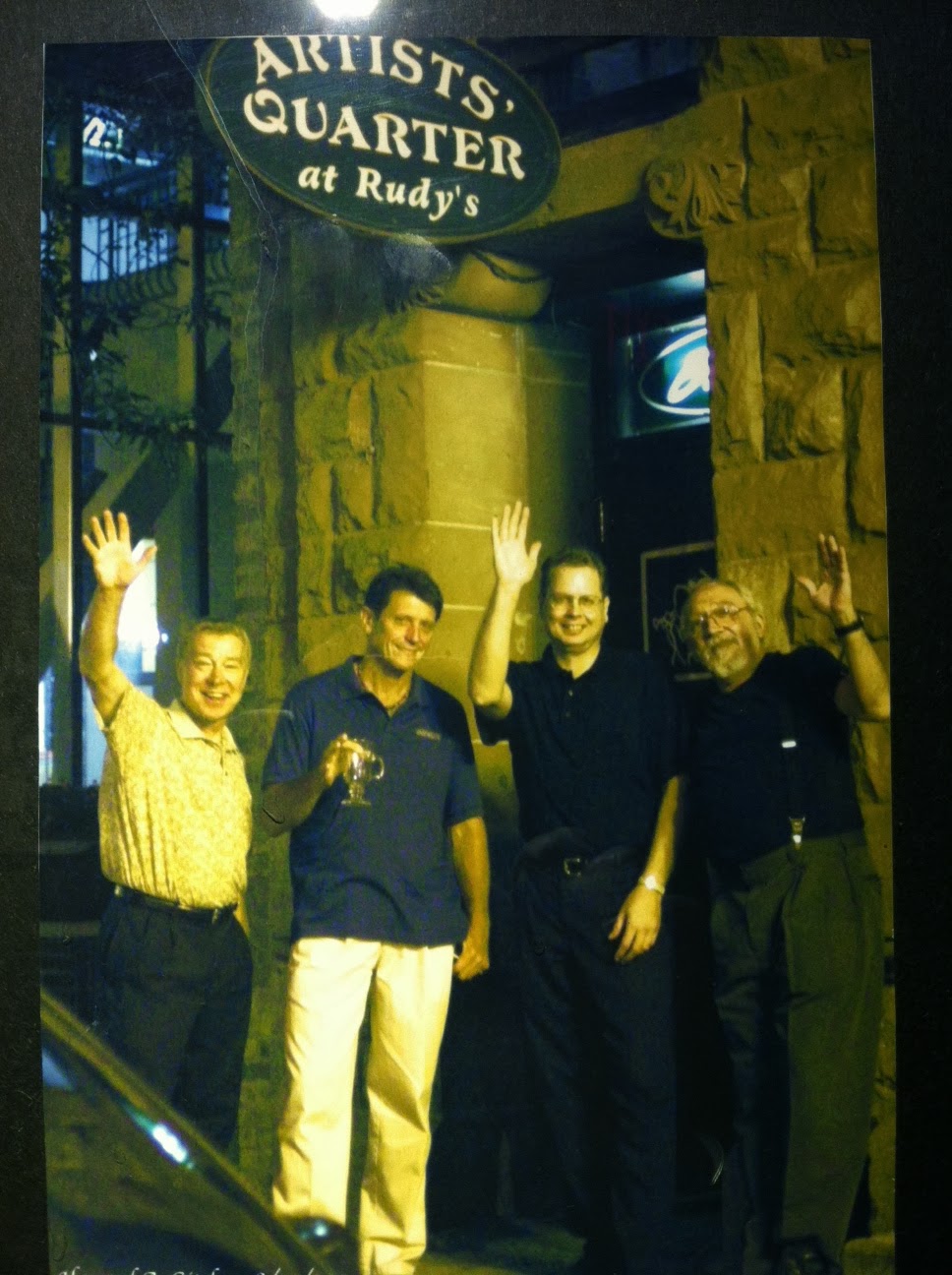 THE ARTISTS' QUARTER IS CLOSING. After 30 years, after all those musical highs and business lows, it's closing. Owner Kenny Horst has done hero's work night after night; he gave us all something precious, and soon, it will be gone with nothing to take its place.
I am not here to reminisce, however. Read Pamela Espeland's blog, Bebopified, for remembrances from the AQ. No – here, I am once again asking, where are we in this, as a culture? I can't understand. I can't make myself fathom why music that gives so much, that is so resilient and so welcoming, is yet again being thrown out so blithely. Is jazz really the bastard child of American culture?
We live in a large and sophisticated metro. There is superb food and libation on nearly every corner. My own neighborhood smells strongly of hops and spices where there used be only the smell of diners and trains (not that I don't love diners and trains, and they are still here as well). We have theaters fit to make actors, playwrights, and audiences flush with anticipation. The Guthrie is a monument and palace, unimaginable until a few years ago — and ticket sales don't pay for it. We live in a city filled with concert halls, recital spaces, orchestras, and operas — all of it wonderful, a huge part of what makes this a great place to be. And all of it is funded by people who know that you don't always measure a thing's worth by how many people are willing to pay to fill the seats.
I won't even mention sports, because the kind of money we, as citizens, are willing to front to support professional sports is just beyond my imagining — especially considering the overwhelmingly, persistently poor performance of our local teams.
The thing is, we pay for all these things because we value them -and that's as it should be. It is a good thing that people have stepped up, willing to front 20 million dollars to get the Minnesota Orchestra working again. But I have to say: I marvel at that number. That kind of money could have funded the entire historical run of the AQ and more, with money left over for health insurance. And as far as I know, no one is rushing in with a seven-figure check to make sure we can still hear geniuses like Roy Haynes, Sweets Edison, Benny Golson, Irv Williams, Dave Karr, Bill Carrothers, Anthony Cox, and all the rest, too many to name, who have risked, invented, and offered their musical greatness in that space for all these years.
Why not?
There is no other full-time music club here like the AQ. It's a listening room, a feeling room, a creating room. It's a lab and a clubhouse for our music. And once it is gone … Well, what? I'm not privy to whether Kenny Horst even wants to continue with the club. But I do know there needs to be an AQ, or at least a place like the AQ. This music, jazz music, is the beating heart of American musical life. Jazz is large enough to encompass all comers and to change in accord with our country's rapidity and restlessness, with its many subcultures and debates.
But as yet, no one is jumping up in this generous, liberal, enlightened city saying, "We need to save this important home for jazz, and I am willing to write the check." I know, I know. Even if we lose the Artists' Quarter, the music will survive — it is too resilient and wonderful not to. But if places like this continue to disappear, the larger culture loses out. And saddest of all, the AQ is just the latest in a long line of vital cultural centers that have gone under with barely a ripple.
I am fully grateful for the most generous and stalwart support our cities show to Minnesota Orchestra and Minnesota Opera and the Guthrie. I don't begrudge these institutions a penny from the four-, five-, six-figure and million-dollar-plus checks written by enlightened, concerned Twin Citians eager to preserve them for the future. But when it comes to jazz, America's own music of risk and integration, of innovation and freedom — the music of welcome and challenge … Well, I have to ask: Where y'all at?_____________________________________________________
Related events:
A benefit concert by Friends of the Artists' Quarter will take place Sunday, December 8 from 5 pm to close (minimum donation is $10). Proceeds will go toward closing and transitioning costs when the AQ shutters at the end of December 2013. A full schedule of performances is available here: http://www.artistsquarter.com/content/view/2196/35/
_____________________________________________________
About the author: Jeremy Walker is a composer/pianist based in Minneapolis. He has performed with Matt Wilson, Vincent Gardner, Wessell Anderson, Marcus Printup, Ted Nash, Anthony Cox, and other notable musicians. Jeremy was the owner of the club, Brilliant Corners, and co-founder of Jazz is NOW!. Walker teaches piano at K and S Conservatory in Woodbury, MN. His current projects include works involving opera, film — scoring "Photographic Justice: The Corky Lee Story" – and a new jazz ensemble with solo voice and choir, 7 Psalms. Walker also authors a series of articles on culture for Walker Art Center and mnartists.org.