Re:location
Jay Orff visits Emily Johnson's sinew-and-earth installation, "Body," as re-envisioned for Brooklyn-based Invisible Gallery's Glass House space.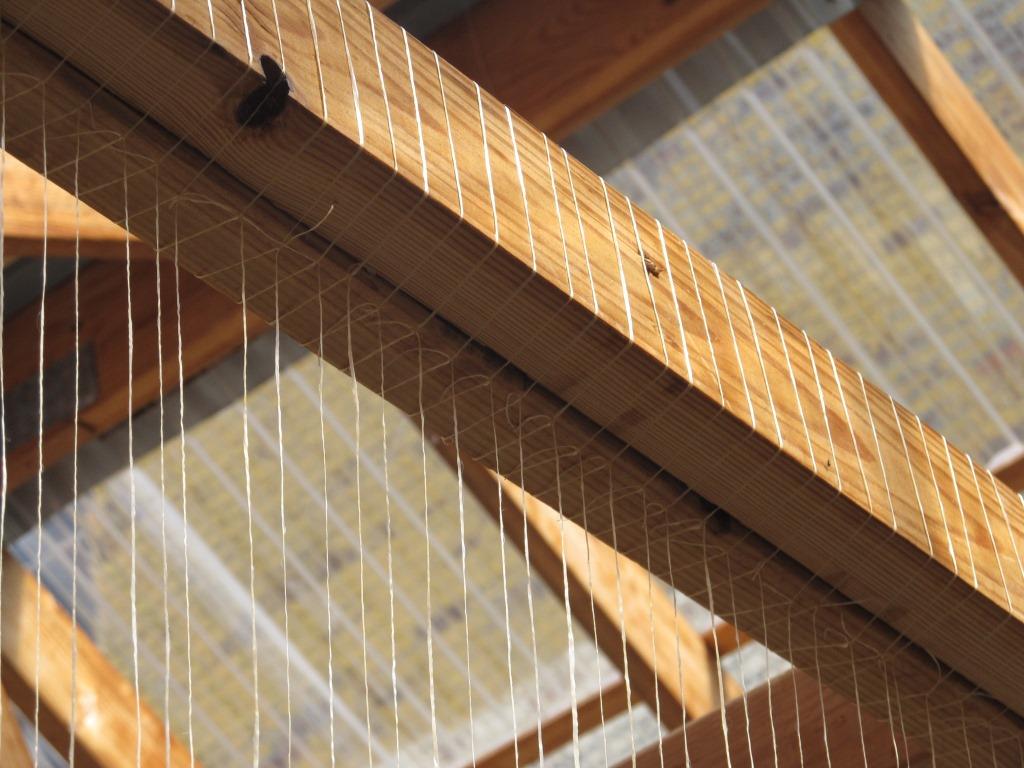 Our lives accumulate, and we become who we are. Some of who we are is determined by where we are and, perhaps, even more, by when we are there. It's all about timing.
Emily Johnson is a dancer, choreographer, and installation artist. I know her primarily, as perhaps some of you do, from her work with Catalyst. Currently, one of her major installation works, Body, is part of the season eight show at Invisible Dog in Brooklyn, where I now live, which is across the East River from Manhattan, where Johnson currently lives.
The main gallery being used for the season eight show at the Invisible Dog features an engaging and complicated array of work that explores ideas of meaning and place, including the latest installment of Nick Vaughan and Jake Margolin's 50 States series. Johnson's piece is housed in a separate space, next door, in the Invisible Dog's Glass House, which is snuggly tucked between two well-worn brick buildings.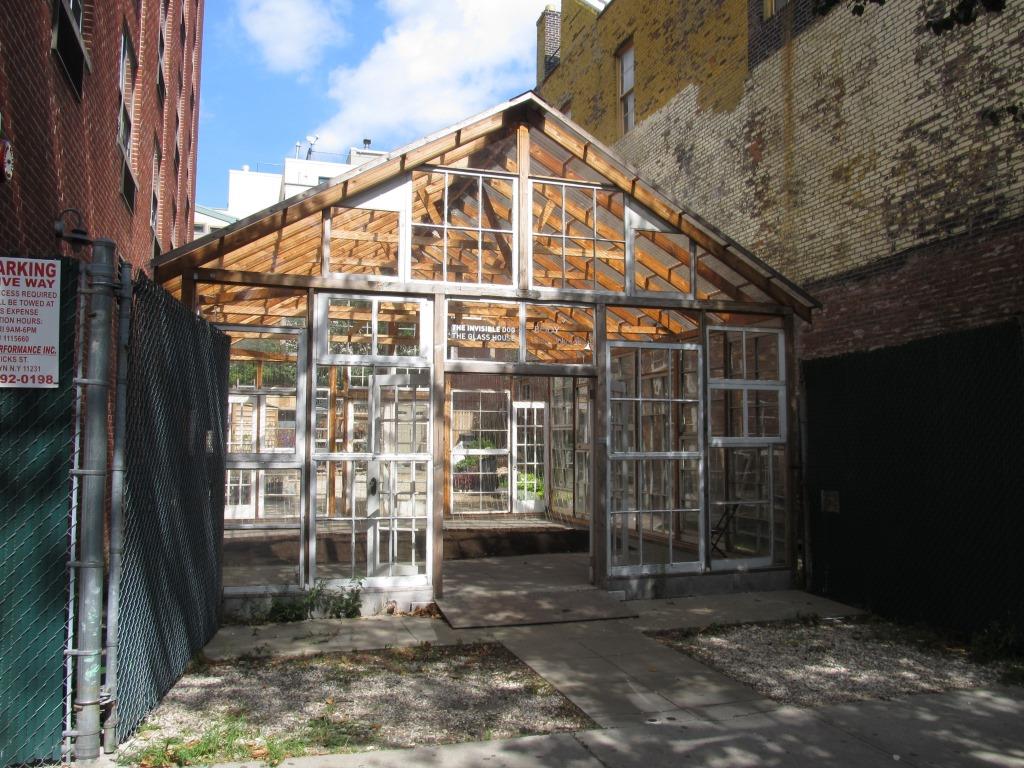 Body was originally created in a cavernous former gymnasium at Headlands Center for the Arts, which was formerly Fort Barry (in operation as recently as 1950) in San Francisco. Johnson's participatory installation featured artificial sinews strung from the ceiling and walls. In this original version, she attached the sinews to nails and staples and any other pre-existing appendage or mount found in the beams and ceiling, working with the accumulated history of the space. Most of the sinews were allowed to drop to just above the floor, not quite touching, and visitors were encouraged to move among them, causing the sinews to move and sway, creating an interactive dance between past and present.
Here, in the Glass House, a space whose title is lent particular meaning in the context of this artwork's reimagining, the participatory aspect of that original installation is somewhat lost. The sinews are strung from one beam to another and suspended above a carefully curved wave of organic earth, the bow of the sinews matching the arc of the earth below them. The viewer can walk around the work but not through it. The work, as presented here, functions more as an artifact — beautiful and elegant, refined and balanced, but separated inviolably from the viewer by the rules of art museum decorum.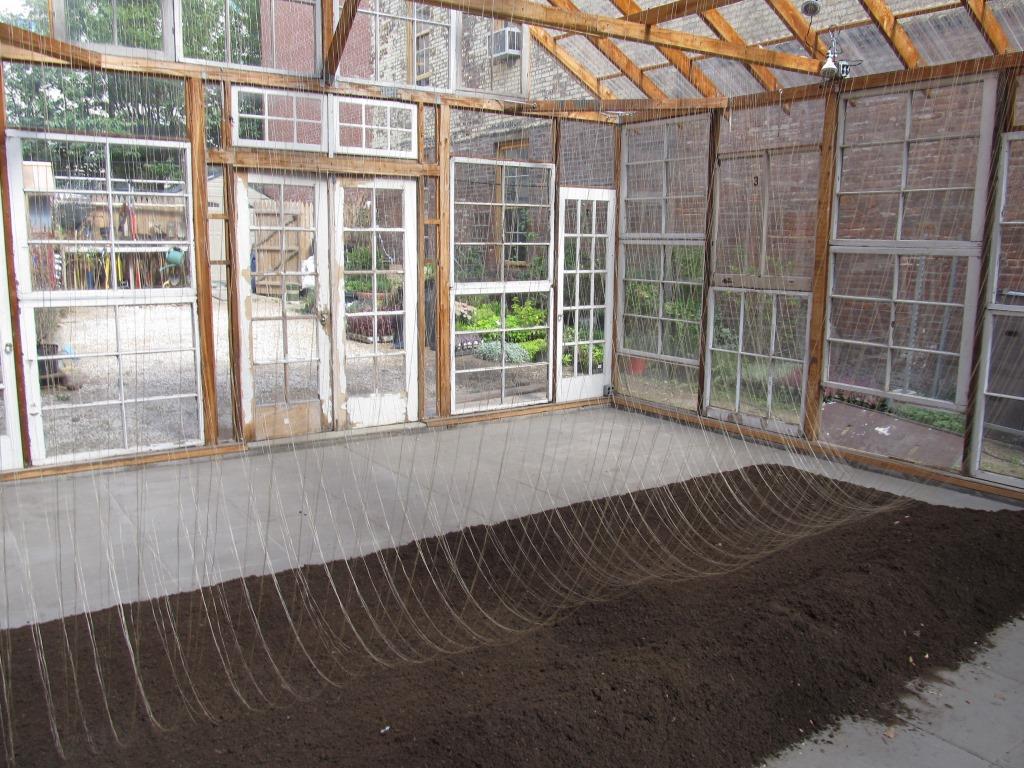 I had the opportunity to ask Johnson about how this version of the work was created, and she explained to me, standing in the Glass House, that each sinew had to be broken down by rubbing it vigorously between her hands to separate it into three or four strands. The sinews were measured by attaching one end to the back door knob of the Glass House and stretching it to a crack in the floor about 15 feet away. She then used her thumbnail as a measuring device to space the sinews' placement on the beam. As she told me this, Johnson recreated the actions — rubbing her hands together, leaning over to point out the crack on the floor, holding up her thumb — recreating the physical process, the movements of the artwork's creation.
All art has a process, of course, a coming into being, and with visual art, the artifact itself, the end result of the physical making, is often all that we viewers ever get to see — what is left behind by the process of making. It works a little differently with dance. We don't get to see the process and practice of the making, but we do get to see a unique iteration of the work, a one and only. And when it's done, it's lost and gone forever, exhausted as it comes into being. Live music is the same, and the more improvisational elements are incorporated, the more unique a particular piece of live art will be. This would have been true with the original participatory version of Body, too: each participant's interaction would have been a unique movement, experienced and then done. But if the original installation invited us to interact with the work, this version invites us to look at a body that is, literally, strung up.
Looking at this latest iteration of the project, it seems to me that someone, somewhere along the way, missed the point when inviting Johnson to install this particular piece in this particular space. It's a corpse, isn't it? The idea of "body" as a representation of our beings, of our lives and cultures and histories, our everything, is a central theme in Johnson's creative acts, and so this piece, called Body, one can only assume, is likewise central to her practice. But seen here, it's clear that this work has been transformed by and in its new home — as it had to be, I suppose, moving from one coast to another. This is what Body looks like in New York.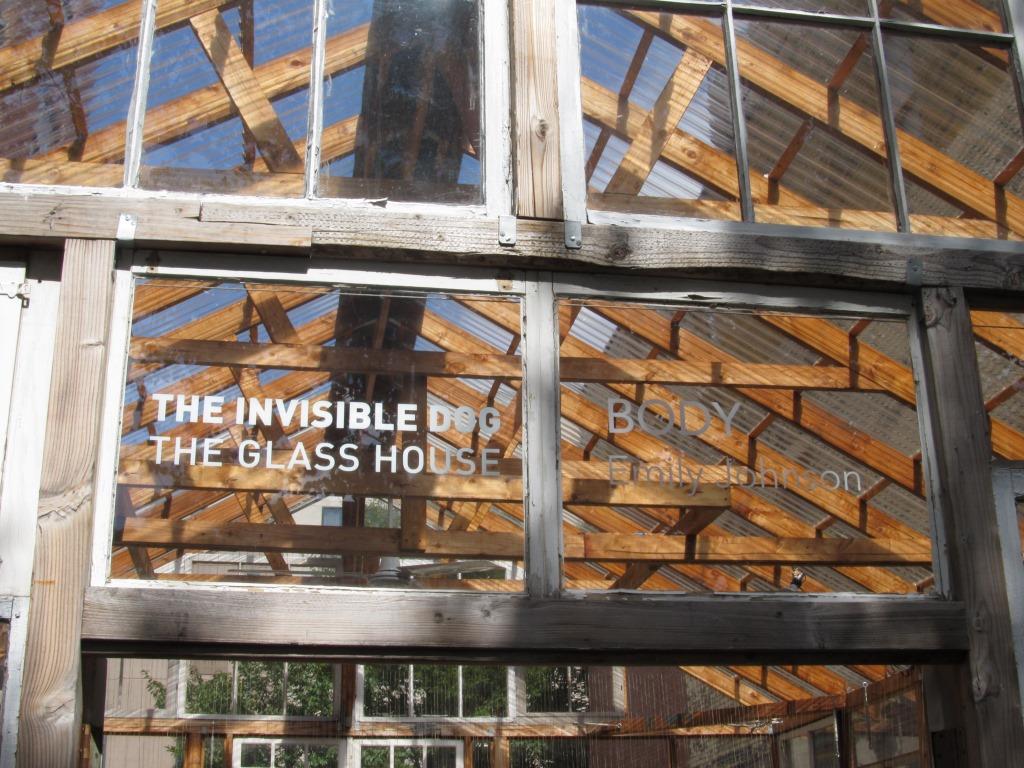 New York is a city of glass houses that reflect everything except themselves. New York is a giant city made up of tiny spaces — subway cars, pocket restaurants, and studio apartments. It is small rooms that hold extraordinary beauty, surrounded by overwhelming decay and crumbling infrastructure. The West is about wide-open spaces, because the East isn't. We come here, to New York, because we have to. Everybody here, for one reason or another, feels like they have to be here.
In the Glass House, someone points out that the dirt used in this piece is organic; someone else observes, that means it's not from the Gowanus Canal. Body, as reimagined here, is a tenuously balanced outpost of fragile beauty, located within an invisible house that will shatter if we're not careful. And everybody wants to be careful. Some of us, anyway. The soil from Johnson's work will eventually become a part of a garden behind the Glass House. I don't know what will happen to the garden. (Maybe I do.)
On the night the show opens, the doorways of the Glass House are open and a saving, slight breeze on a hot, humid evening had already begun to blow detritus across the tile floor. A dry leaf is nestled against the brown earth, as is a small, white feather. The artist notices these additions and says that the work is already changing, that these additions are an important part of the way the piece is meant to work, something she looks forward to, becoming what it would become. "I love that," she says.
---
Related links and information: Body by Emily Johnson is on view at The Invisible Dog's Glass House, 51 Bergen St, Brooklyn, NY 11201 from September 10 through October 22.