Old-Time Radio 2.0
Writer David Doody profiles the creative team behind Radio Happy Hour, two guys who have been refashioning playfully zany old-time radio shows for hip, young audiences -- first in Minneapolis and now, New York City.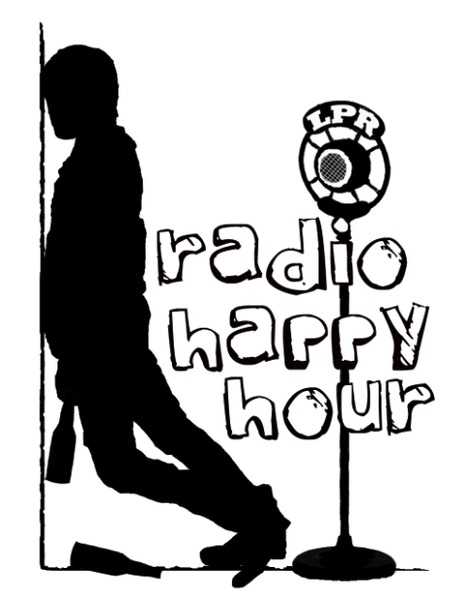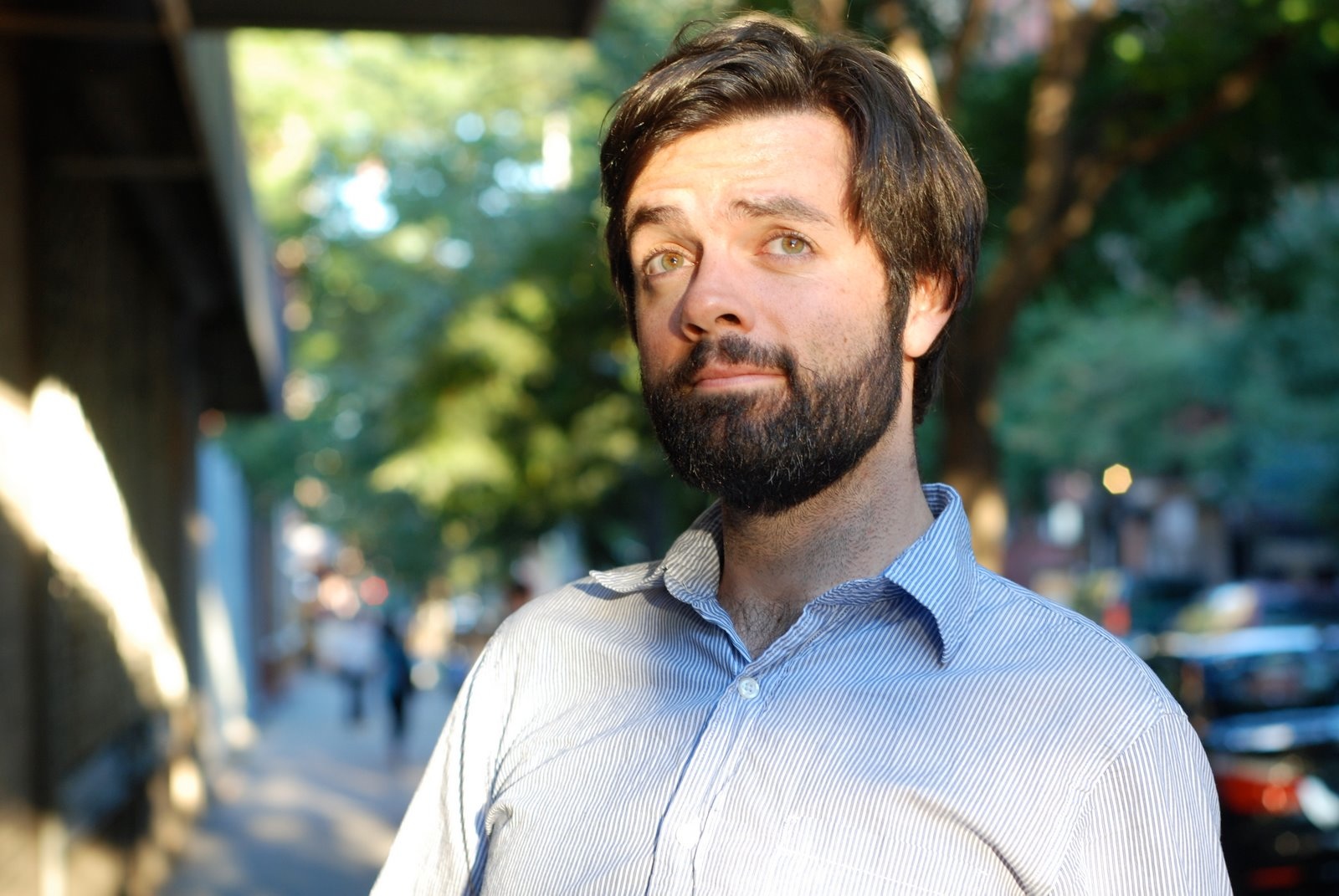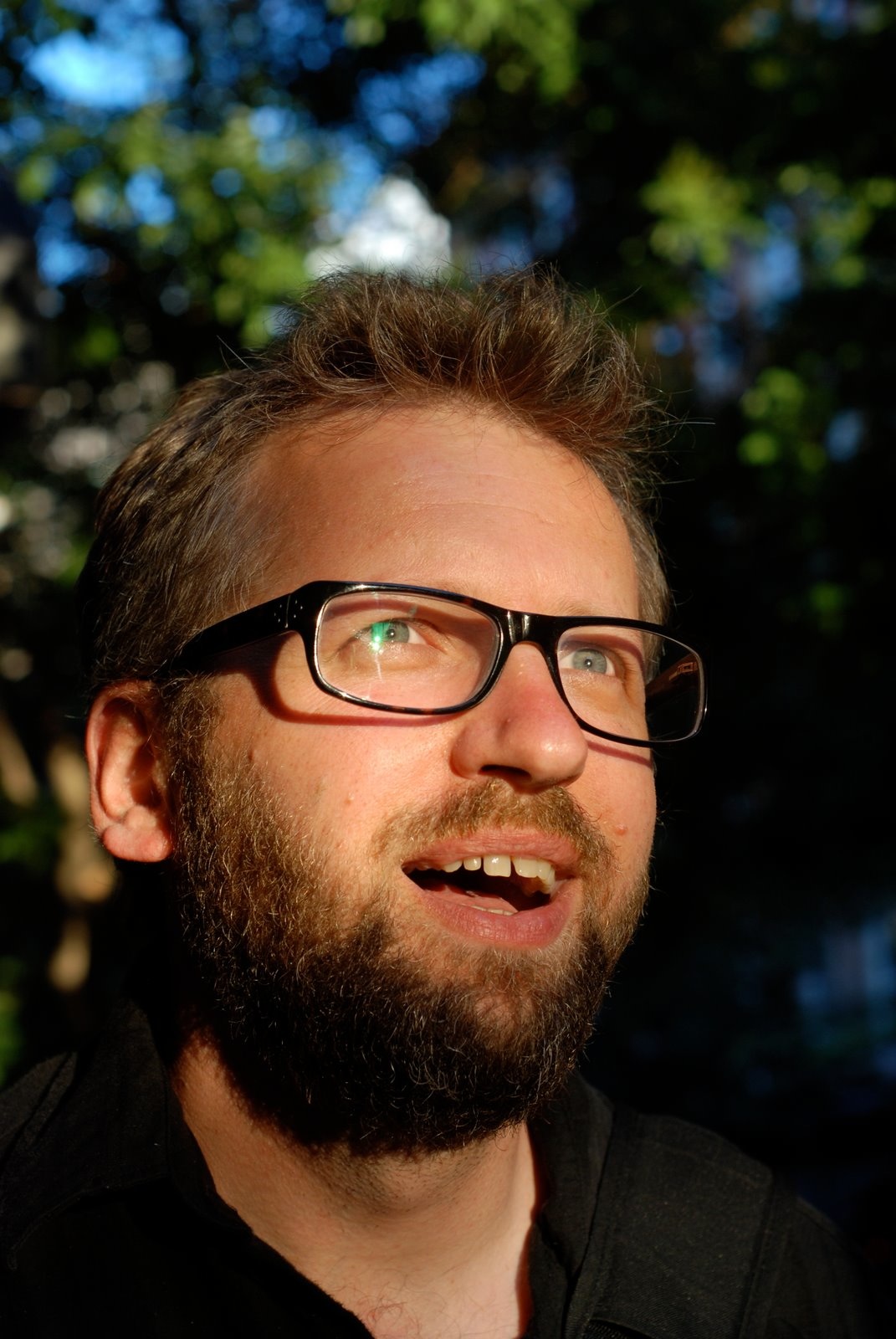 SAM OSTERHOUT HAS DONE THIS BEFORE. He's breathed new life into a seemingly out-dated, stale form of entertainment — the old-fashioned, Vaudevillian sort of variety show — bringing a crowd of hip young people to a type of live performance that, for years, had primarily attracted much older audiences and nostalgia-seekers.
His first go-'round with this old-timey thing, Electric Arc Radio, was created by the Lit 6 Project, of which Osterhout was a founding member. The show took place at the Ritz Theater in Northeast Minneapolis and, later, at the Women's Club in Loring Park and welcomed local celebrities like Haley Bonar, Chris Koza, and, in one memorable performance, even Al Franken. In the course of its three-year run, Electric Arc Radio became a huge success, eventually selling out every performance.
The thing was, though, Electric Arc was created as a live radio show (in spite of the fact that for most of its run the show wasn't, technically, broadcast on the radio). In an era of TV shows like Big Brother and online social networking, EARS was a throwback to a time when kids scrambled to the front of the radio and sat cross-legged, staring off into the distance, while dad flipped through the Sunday paper and smoked a pipe in his comfy chair, and a deep voice narrated a story of intrigue and deceit. Episodes of the show featured a recurring cast of dysfunctional characters and the odd, bizarrely placed celebrity, including four writers who did very little writing, a liquor store clerk named "Clerky," and Bjork; former Fed Chairman Alan Greenspan lived in a tree house in the writers' backyard– and he played the clarinet!
Something so weird should not have worked. But it did. What's more, the formula worked for years, building an enthusiastic, young following and becoming one of the Twin Cities' must-see (and must-be-seen-at) theatrical attractions. Old-time radio was back, and somehow it was cool again.
Then, a little over a year ago, Osterhout began splitting his time between Minneapolis and New York. His creative juices were wrapped up in writing a TV pilot he planned to (and is still planning to) pitch to the networks. He had plenty of other things demanding his energies, and Electric Arc took something of a hiatus after he finally relocated, once and for all, to the Lower East Side. But you know how it is, when you've been bitten by the old-time radio bug. You start listening to The Shadow and Inner Sanctum Mysteries at night when you're alone. And pretty soon, you find yourself at it again– staying up late to pen a grimy murder mystery starring a German knife salesmen with a blind seeing-eye dog, a skank from New Jersey, and, um, Norah Jones.
Radio Happy Hour (RHH) is Osterhout's latest excursion into radio plays, and it recently wrapped up its summer run at (le) Poisson Rouge in New York's Greenwich Village. RHH took place once a month this past June, July, and August, with cameos by musician Andrew W.K., comedian Michael Showalter, and yes, Norah Jones, all starring as themselves, in zany mysteries where suspense was afoot and murder the charge of the day.
Osterhout isn't alone in this endeavor; his writing partner, Electric Arc compatriot, and fellow Minnesotan Geoff Herbach is also along for the ride. Herbach spent the summer shuttling back and forth between Minneapolis and New York to get the show off the ground, but he says he has no plans to permanently relocate there. (Full disclosure: I also lived in New York City until recently, and I, too, did a bit of writing on a couple of the shows.)
August's installment of RHH, largely written by Herbach (with Osterhout kicking in after Herbach brought him the first draft), spoofed the classic '80s teen film, The Breakfast Club (because, the writers say, their special guest, Andrew W.K., fit the "John Bender" role so perfectly). The show unexpectedly turned into a tribute, with more somber overtones than intended, with the untimely passing of writer/director John Hughes just two days before the show was to air. About his preparation for the episode, Osterhout told WCBS, "We've been pouring over John Hughes films for the past two months. Literally, I've watched The Breakfast Club six times… And then he died. This was an accidental homage, really." And with that episode, RHH wrapped up its first run at (le) Poisson Rouge. (You can listen to all of their recent shows, in full, online here.)
______________________________________________________
You know how it is — first, you start listening to The Shadow and Inner Sanctum Mysteries at night when you're alone. And pretty soon, you find yourself at it again, staying up late to pen a grimy murder mystery starring a German knife salesmen with a blind seeing-eye dog, and, um, Norah Jones.
______________________________________________________
The tangle of hijinks from their first season's episodes include Osterhout (playing a TV food show celebrity who can't cook) and Herbach (in the role of a gibberish-spouting self-help guru), along with Michael Showalter, embroiled in a scheme to kidnap Padma Lakshmi (who did not actually appear on the show). Another episode found the pair alongside Norah Jones (who, according to the storyline, was receiving her online degree in motel management), and a parrot with a foul mouth, all pointing the finger at each other while standing over a body with a knife in its back. (And on the off-chance the audience missed the subtleties of said knife in the back, Osterhout declared from the stage: "A dead body, I don't know if I mentioned that. He was dead.") Then, for the finale, the RHH crew's take on The Breakfast Club — "The Killer Club" — cast Herbach as the jock and Osterhout as the dweeb, opposite Andrew W.K.'s teen rebel. In the course of the show's events, all are implicated in the murder of Tim Gunn (again, not actually on the show); but really, they're just trying to find out who they really are outside the high school roles they've been stuffed into.
Radio Happy Hour, like Electric Arc, should have been just too strange to take off. Actually, Osterhout's not 100% sure why both the shows have done so well. "I think it has something to do with our audience's connection to narrative and to each other," he told me. "The live aspect of the show makes people feel a part of something. An internet-only podcast wouldn't work because the listeners would feel no personal attachment. But when you can come together in a dark basement, with a large group of people who are in the same boat, and laugh at the same jokes and witness the same spectacle and follow the same story, you have formed a personal connection to the show and to your fellow audience members."
Whatever the reason, RHH seems to be working well in New York — very well, in fact. Hordes of young people – fans of Norah Jones, Michael Showalter, and Andrew W.K. — filled a dark New York nightclub at two in the afternoon on the first Saturdays of each of the summer months; it's that time of day when, as Osterhout describes it, "the sun is shining, and there's not a cloud in the sky, except one to set the mood." And this crowd of theatergoers came on those sunny afternoons to watch a live radio broadcast. By the third episode, with large numbers of returning audience members from the first two shows, it was clear to see — and to hear, from the laughs — that the Minnesotans at the helm of this crazy idea were quickly building another following.
Osterhout's not so sure that success will last, though. "I assumed we would fail in the middle of the first show and that we would never have the chance to do it again," he said. "I'm still pretty certain that we'll fail."
But I have a feeling that's just modesty talking. From what I saw, sitting in the crowd for this summer's shows, the people in those seats were hooked.
Who would have thunk it? Minneapolis. New York. All these young people looking for something, but just not sure what it was: the video games they'd grown up with had run their course, and TV was so yesteryear; even the internet was growing tiresome. Who knew all they needed was a little old-time radio in their lives? Well, I guess there were a couple of guys who knew. And now that they've found the formula and proven that it works anywhere, don't expect Osterhout and Herbach to stop anytime soon. Radio Happy Hour started up again in October at (le) Poisson Rouge for a fall/winter season of monthly shows. Like their predecessors, RHH's new stories are sure to show what evil lurks in the hearts of men. But, man, murder has never sounded so funny.
______________________________________________________
Upcoming shows:
If you're in New York City this fall, you can see new episodes of Radio Happy Hour at Le Poisson Rouge on Bleecker Street: November 14, with guests Craig Finn and Tad Kubler of the Hold Steady; and on December 12 (guests TBA).
______________________________________________________
About the author: David Doody is the founding editor of InDigest Magazine and the Blog Editor at Guernica.