mnLIT presents: Susan Stevens Chambers
Susan Steven's Chambers poem, "Weather Advisory," was selected for the 2009 cycle of mnLIT by writer Joyce Sidman. PLUS: The 2010 mnLIT call for Minnesota poets and writers closes for the year MAY 16!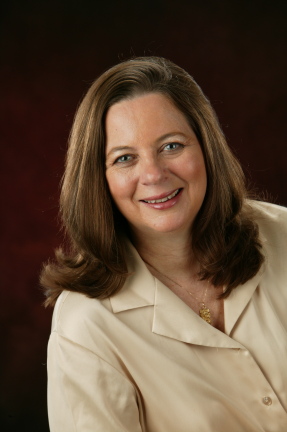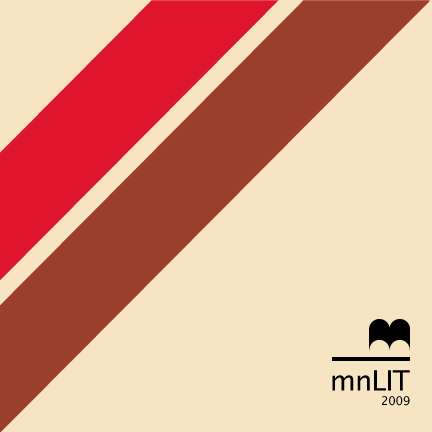 Weather Advisory
It is an oatmeal sort of day.
Morning ice clings to bare branches,
trees groan under the thrust of north wind.
She dots the pan of water with raisins,
knows they will plump up her horizon,
encourage a watery sun to break
through her snowstorm,
heat the praying furrows.
She adds oats; not instant
but good old-fashioned ones
cooked soothingly for ten minutes,
filling the kitchen with steam and comfort.
She wishes to turn the day around.
She spins this last day of winter
into a hope of blackbirds,
those sparks of spring, always the first back.
They swirl up from a snow-smothered wood,
a plump black comfort
in the bowl of one last winter storm.
______________________________________________________
Juror comments: Weather Advisory was selected for the 2009 cycle of mnLIT by Joyce Sidman, who writes, "This is a quiet poem, but I love the deliberate magic of it: a woman throws raisins into a pot and conjures up blackbirds. The language is lovely, spare, and sure ('trees groan under the thrust,' 'praying furrows,' 'plump black comfort,' 'snow-smothered wood'). Every word works toward this snow-globe-like moment, this foiling of late winter melancholy. The woman 'wishes to turn the day around' and, like a good witch with her cauldron, cooks up a harbinger of spring: blackbirds, which are 'always the first back.' Repeated words (comfort, plump, last, snow) serve to reinforce the echo of kitchen and forest, making metaphor come to life. Nicely done."
About her writing life, the author writes: "A 'lawyer poet' seems a bit Dr. Jekyll/Mr. Hyde: lawyers state things in the most detailed form possible, the poet pushes language and tries to be brief. But there is a common thread — both professions love words. For 29 years I squeezed my love of writing around a very demanding law practice. I never had enough time to write, but last year I retired to concentrate on mediation, which frees me to write more. Throughout my law career, I concentrated on poetry. I create new poems relatively quickly and do my revisions in spare moments. I attend local poetry writing retreats two times a year, and occasionally attend writing conventions, which revitalize me. My daughter and I challenged each other to write a poem a day for one year. We alternated assigning subjects and gave ourselves permission to write the worst tripe. We found, of course, that we got some extraordinary poems. The best part of this exercise: I find writing comes more quickly and is a more natural process for me."
About the poet: Susan Stevens Chambers has published in some unusual venues: Minneapolis Regional News; UU Minister's Publication; Minn. Law and Politics Magazine; Family Law Forum –– a magazine for divorce attorneys; The Legal Studies Forum "Off the Record, an Anthology of Poetry by Lawyers." She won the NFSPS Grand Prize ($1,000 and $1,500) on two separate occasions. She is published in numerous anthologies and has presented poetry, copyright, and publishing contract speeches in Minnesota, Texas, Florida, Utah, Iowa, Louisiana, Arkansas, Indiana, South Dakota and Wisconsin. She brings presentations to public schools and universities, churches, Kiwanis clubs, senior citizen, poetry groups, and anywhere else someone wants to hear poetry.
______________________________________________________
mnartists.org is a joint project of the Walker Art Center and the McKnight Foundation
Membership on mnartists.org is FREE. Find step-by-step instructions for how to join and how to use the free resources available on the site. If you need assistance, contact Jehra Patrick at info@mnartists.org. Any Minnesota resident is eligible to participate in mnartists.org's mnLIT competitions for poetry and fiction; there are no entry fees, and writers at all levels of skill and experience are welcome to enter work for consideration by a revolving panel of established authors and publishing professionals in mnLIT's blind adjudication process.
The 2010 competition cycle of mnLIT is now open. Deadline for submissions by MN poets and writers for mnartists.org's flash fiction and poetry competitions is midnight, May 16. Click here for the detailed call for writers, to find out more about this year's fantastic line-up of jurors, and for full information on the series.
______________________________________________________