Marlon James Wins the Man Booker Prize (and the Local Crowd Cheers)
Rob Callahan gets the skinny on the Macalester English professor's recently awarded, big-deal literary prize for last year's novel, "A Brief History of Seven Killings," and points readers to more of James's writing for publishers on the Twin Cities scene.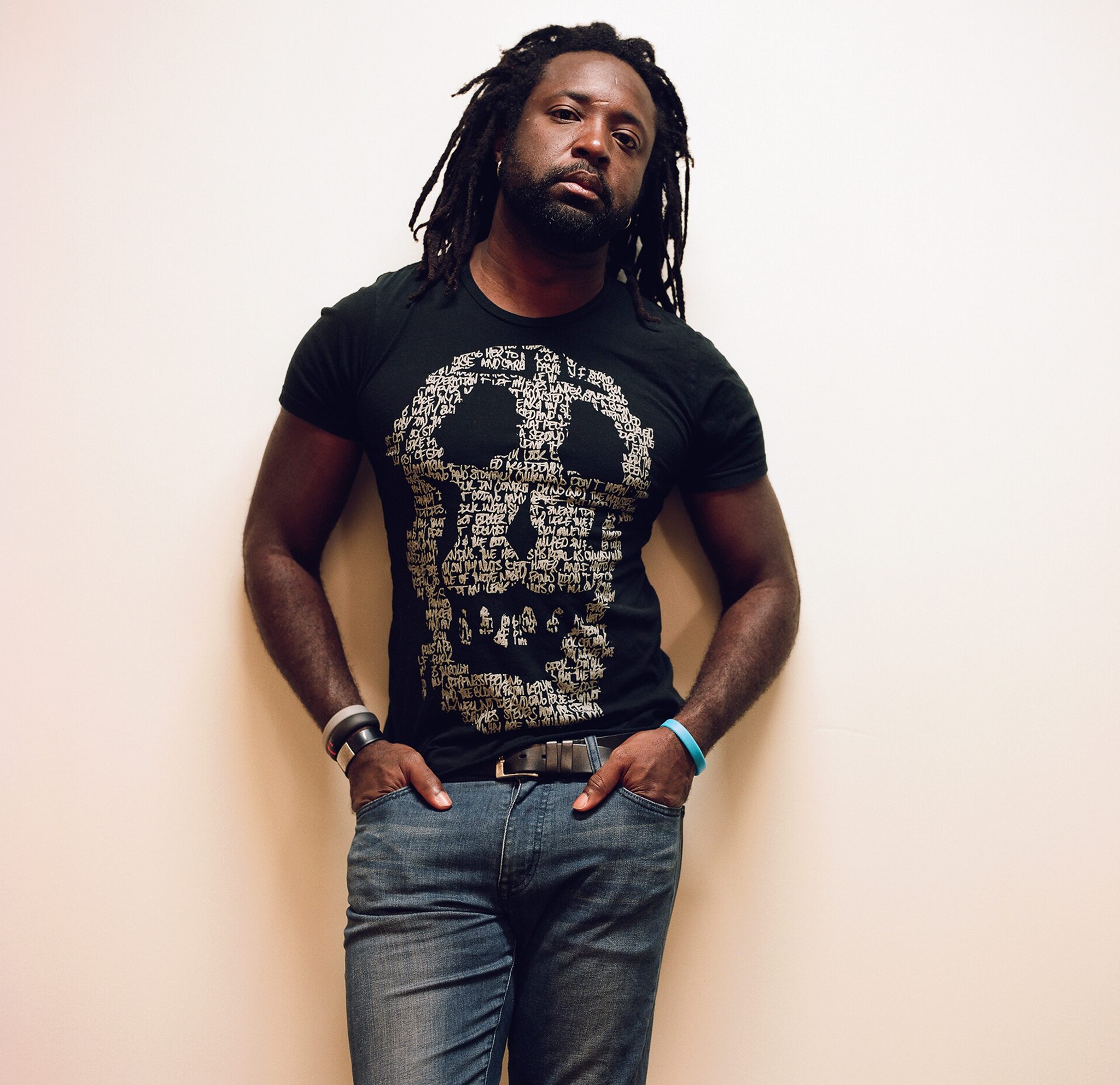 If literary awards were made of some kind of fabric, say leather or silk, then the belt Marlon James could sew together from them would have one more notch in it this week, and that notch would be Man Booker Prize-shaped.
(Admittedly, that's a terrible metaphor. In fact, it may not even be a metaphor. Might count as a simile. I'm just not sure — which is why you don't see Rob Callahan winning the Booker Prize.)
In other words, Marlon James just won the Man Booker Prize. He did so in London on Tuesday evening, beating out five other promising modern novelists and taking home one of literature's most coveted awards. By Wednesday morning his winning book, A Brief History of Seven Killings, jumped up nearly ten thousand places in its Amazon sales ranking.
Not that this is James's first award. With three novels behind him, he's garnered a few. It's just that this is his biggest. Traditionally, Man Booker Prize winners have a Margaret Atwood-level of success and recognition ahead of them. And, although James is officially listed as the first Jamaican to win the prize in its 47-year history, a flurry of online praise from Twin Cities writers, Macalester alumni, and Minnesota's local literati easily rivals the social media outpouring he's enjoyed back home in Kingston.
(If this were the type of article to include illustrations, an anthropomorphic Minnesota and Jamaica would each be grabbing one of James's arms and trying to pull him away. He would be breaking the fourth wall with a pained, worried look.)
It's tough to find a balance between touting Marlon James's Macalester College connection (where he's taught since 2007) and acknowledging that he really bulked up his storytelling muscle in the decades before he got to town. Because, yes, you want to point out that a guy from Minneapolis-St. Paul won the Booker Prize. But, no, it's not reasonable for us to claim any form of credit-by-proximity. You don't want to Prince him, so, as a local writing it up, you're left to find some way to acknowledge that this world-traveled tale-spinner is part of a larger, found family with strong ties to the Midwest.
James, who has used "sausage" as a verb more successfully than perhaps any other writer in history, has a voice that is strongly informed by Jamaican roots. His slight Minnesotan accent and pan-United States sensibilities are much more recently developed than the deep, sharp focus he first honed in his Caribbean-spent youth. Put them all together, though, and you've got a standout writing style. One that's fierce and unique. The judging committee for the Booker Prize agreed, unanimously selecting him for the award.
Michael Wood, Chair of the judges, praised the book as, "startling in its range of voices and registers, running from the patois of the street posse to The Book of Revelation," via the Booker Prize's official announcement.
"It is a crime novel that moves beyond the world of crime and takes us deep into a recent history we know far too little about," Wood wrote. "It moves at a terrific pace and will come to be seen as a classic of our times."
Marlon James's short stories, essays, and two previous novels are all fine examples of his voice, but if you're looking for his most shining Twin Cities connection, it's probably found in the work he did for Revolver magazine. That work is online at AroundAround.com.
Rob Callahan started working as a journalist back in the Twentieth Century. He took a break for a few years to write novels, then came back in 2009 as an arts and culture writer. His work in journalism has garnered a Marconi award, Associated Press awards, and recognition from the William Randolph Hearst Foundation. His next novel, Duplicity, will tell the story of an underachieving young professional temping for the Devil, who's accidentally promoted to project manager over the impending apocalypse.