mnLIT presents: Steven Lang
Read Steven Lang's 2010 miniStories finalist, "The Scarecrow," selected by our full panel of jurors: d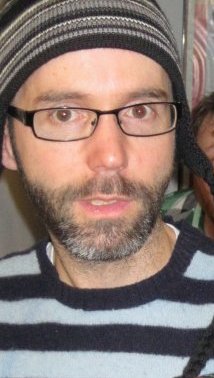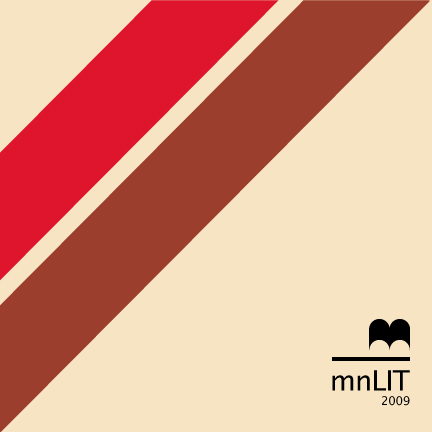 The Scarecrow
I made myself a scarecrow once. It was exactly like the one my father had made for our farm when I was a little girl. I took my father's old work clothes and my mother's old bed linens and stuffed them with straw batting. I stitched carefully around the eyes and nose, pulling the linen tight to form the face and neck. I attached suspenders, and even gave him cowbells for hands. And for his feet? Books.
My father died, you may know, in a fire that took the barn, and I began work on that scarecrow the very next day. By the third day I was finished, and I set him up in the field. He hung there the entire fall and half the winter on a pole above a patch of brittle cornstalks and frozen squash tendrils. He was stiff, cold, and crisp as the cornstalks. But he wasn't a morbid scarecrow. Not to me.
One day the scarecrow fell off the pole, walked half a mile down the road, and disappeared for four days. On the fourth evening gone missing the scarecrow came back. While he was gone, he had been burned, charred black as coal, and was still smoldering. Through the kitchen window I saw him shuffling up the back way, past the foundation of the old barn and through the unlocked gate, crossing the hill to the farmhouse side door — just like Father used to — his footprints black in the crusty white snow, his shadow cast long across the yard in the evening light. It was him, all right. He was back. And there I was at the door waiting for him. But I should not have told you about that, because you would never believe that. I should have told you my father never died.
______________________________________________________
About the author: Steven Lang has worked as both a visual artist and a writer since graduating from the University of Minnesota with a bachelor's degree in fine arts. He has shown his artwork at local exhibition spaces such as Art-a-Whirl, Gallery 360, and the office of the late Senator Paul Wellstone. In his work as a writer he has contributed to City Pages and written several stories for various newspapers and magazines, including ASID ICON, the magazine of the American Society of Interior Designers, and Lifetime Fitness magazine. One of his short stories, "Tandem," appears in the recent Milkweed Editions book Fiction on a Stick. Several years ago he began working on novel entitled Pigeonhole, a novel about an artist named William Link, his dead mother (whose apparition appears to William from time to time), a seemingly evil neighbor named Pigeonhole, a doomed love affair, and the redemptive power of rock 'n' roll. Read more about and by the author on his website or on his blog.
______________________________________________________
About the jurors: Steven Lang's piece was selected as a 2010 mnLIT finalist by an all-star panel of flash fiction judges — Alexander Chee (The Queen of the Night, Edinburgh), Daniel Handler (Lemony Snicket series, The Basic Eight, Watch Your Mouth, Adverbs), Kevin Larimer (editor of Poets & Writers), Heather McElhatton (Pretty Little Mistakes, Jennifer Johnson is Sick of Being Single), and author Dennis Cass, who served as lead juror in mnartists.org's 2010 miniStories competition.
______________________________________________________
mnartists.org is a joint project of the Walker Art Center and the McKnight Foundation
Membership on mnartists.org is FREE. Find step-by-step instructions for how to join and how to use the free resources available on the site. If you need assistance, contact Jehra Patrick at info@mnartists.org. Any Minnesota resident is eligible to participate in mnartists.org's mnLIT competitions for poetry and fiction; there are no entry fees, and writers at all levels of skill and experience are welcome to enter work for consideration by a revolving panel of established authors and publishing professionals in mnLIT's blind adjudication process.
______________________________________________________