Hello Again
Our jazz columnist, Jeremy Walker, just moved back to Minneapolis from New York City. He tips his hat to a few of the fine musicians he played with there and thinks on what it's like to come home again, when it's not quite the home he'd choose.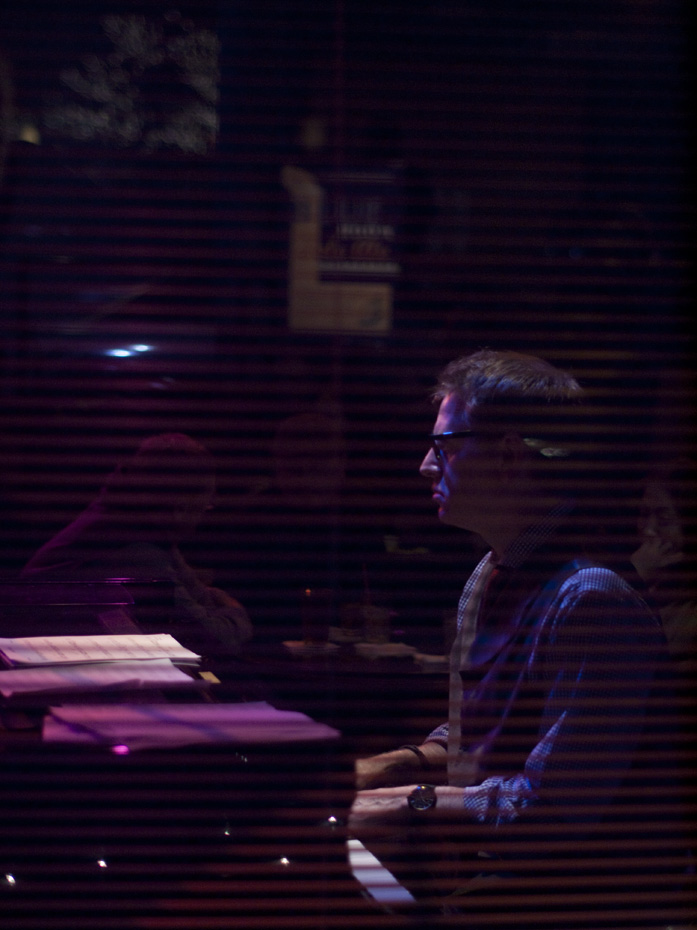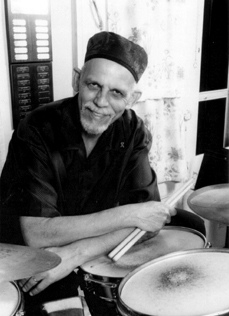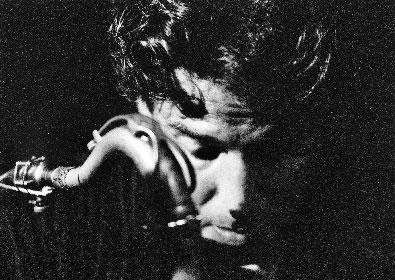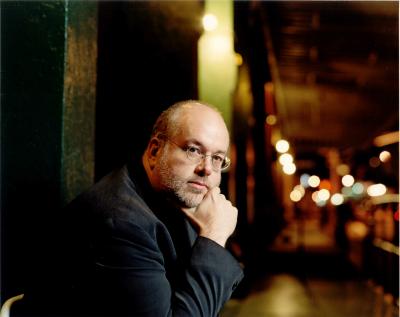 FOR FAMILIAL REASONS, I LEFT NEW YORK FOR MINNEAPOLIS LAST MONTH. Aside from an abiding dream to live in the mountains, New York is the only place I would ever really choose to live, mostly for no good reason other than its sheer New Yorkness. Be that as it may, I am here for a bit and its fine. It's certainly cheaper to live in the Twin Cities; the beer is better, and the sunsets are nice. I think Minneapolis is, on the whole, a meaner place than New York, but that can suit me, too.
As an example: I drove through Manhattan, up the West Side Highway — speed limit 45; actual speed, more like 70 in the off hours — and through New Jersey, unable to top 50 mph pulling my stuff behind in a U-Haul trailer. I drove through Pennsylvania and Chicago. The whole way, no one honked or threw any visual grit my way. Barely into St. Paul, at 55 mph in the far right lane, I got a long, loud blast from an SUV whose driver passed me with his finger out. Welcome home.
But this essay isn't about any of that. By way of farewell, I want to write about a few musicians I got to know (or at least know better) while living in New York. Very few people have heard of them, but many more should.
Bill Goodwin has been playing music for over fifty years. He plays with a big, warm, friendly beat that is swing itself. I heard him my last week in New York, playing with Ray Drummond, Mulgrew Miller, and Adam Niewood at The Kitano. It was music that made me feel happy to be alive and listening. (Incidentally, Ray, Adam, and Mulgrew also deserve much wider recognition.) Bill has played with the proverbial everyone and is connected to musicians all over the country — Bill Evans, Dexter Gordon, and Tom Waits to name but a few. He is perhaps best known for his long association with the saxophonist Phil Woods. You hear it all in his playing — in the openness and sense of fun, adventure and taking-care-of-business beat.
Ornette Coleman has a lot to do with Bill's music, and so Billy Higgins (one of the all-time great drummers who played on many of Ornette's recordings) sounds through Bill's musical personality as well. Billy Higgins said that a drummer has to be kind; Bill embodies this sentiment as a musician and a person. Words can't do him justice, so check out some of Bill's drumming on his website, or Adam Niewood's website, or better yet, buy something he recorded. Still better, if you can, go the Deer Head Inn in Delaware Water Gap some Thursday night, and listen to him play in person, to get the truest sense of his music. If you can't travel to Pennsylvania, you can listen to him play on a lot of videos on YouTube. Here is one:
I had heard the name Adam Kolker before I moved to New York, but I am not sure that I had heard his music. He stands out on tenor saxophone — something at once hard and not hard to do. On the one hand, it's hard, because the overwhelming influence of a few brilliant saxophonists are so tempting, you have to make a conscious decision to sound like yourself. On the other hand, it is not that difficult to stand out, because in the last twenty-some years, so many tenor saxophonists have fallen into the post-Michael Brecker school of timbre — harder-edged, bright, loud. Adam's playing is distinguished by his light, warm, and slightly fuzzy sound. He is clearly influenced by Joe Henderson and Wayne Shorter, but the almost casual approach to melody and conversational phrasing are all his own. I love the way he plays, and more people should give him a listen. His record, Flag Day, is one my favorites lately. It features the late, great Paul Motian on drums, as well as beautiful playing from John Abercrombie (guitar) and John Herbert (bass). Also, he gets extra points for using guitar accompaniment instead of the more common piano. Here is a short video introduction to Adam and his music.
There are so many talented musicians laboring in obscurity — I hope to shed a little more light on them now and in the coming months in this column. I can't possibly know about them all, of course, but I fully aim to point your attention toward those I do. The music "business" is in such sad shape, even a candle looks bright in all this darkness. Outside of the academy, the institution, and the marketing mill, music is being made and ignored. Maybe these essays can help a little.
On a related note, David Berkman, who I have written about before in this column, has released his first all solo piano CD. It's called Self-Portrait, it's really good, and it's available here. The New York Times just gave Berkman's new CD a great review. I should disclose that I co-produced the record with David and wrote some of the liner notes, but that is not why I am recommending it. I don't get any money from the sales or anything. It's just a beautiful piece of work — organic and human.
In New York, simply getting groceries takes the better part of an afternoon; I lived five blocks from the nearest Laundromat, so washing my clothes took three hours. My last three weeks in the city, I had a car; dealing with alternate-side parking ate up more than two hours twice a week. So, now that I'm in Minneapolis again, I appreciate the fact I can do the laundry, shop for groceries, and park the car — all in a single morning. What that means for me and music is that we're going to have some extra time together.
I don't think there will ever be a viable jazz "business" on a large scale again. The labels aren't, all of a sudden, going to re-emerge on the scene in support of harder-to-market creative music. But the opportunities for highly individual music-making are better now than ever. And that is the theme I'll take up for the next several months. (I think. Who knows? Maybe I'll change my mind and write about something else, too.)
I hope someday the Twin Cities (and every other city) can experience the sort of revolution in music that has happened in food culture. Remember when food tasted bad, nearly everywhere? I do. Now, there's a proliferation of affordable and inventive and really good restaurants all over town. Coffee, too, has been rescued from awfulness, here and in cities all over the country. These days, beer from the huge, national brands is a punch line, and local brews enjoy an influence in most cities far beyond what their market share would suggest.
I know there are live music venues in town — small and large-scale alike — that regularly present really good musicians. But at the risk causing an uproar, I'd say the music they feature is a little narrow. The Current is great too, but again, the flavor palette could be broader. Non-diatonic creative music just isn't getting a meaningful place at the table. By that, I mean if the music doesn't feature a singer, a guitar, and work within the limitations of a standard harmonic/melodic framework, you're probably not going to have many chances to hear it. Don't get me wrong, I like diatonic music, but chromatic music is woefully undervalued. (For those who don't know what I mean by diatonic and chromatic, the simplest way to explain it is at the piano: Diatonic music ignores all the black keys.)
It's like this: you can cook with just one spice, but if you do, you're going to miss out on a lot of flavors. I don't have a bon mot to sum this all up. Let's just keep our ears open.
______________________________________________________
About the author: Jeremy Walker is a composer/pianist based in Minneapolis. He has performed with Matt Wilson, Vincent Gardner, Wessell Anderson, Marcus Printup, Ted Nash, Anthony Cox and other notable musicians. Jeremy was the owner of the now defunct club, Brilliant Corners and co-founder of Jazz is NOW!.
He is currently scoring the documentary Photographic Justice: The Corky Lee Story, and focused on playing with Small City Trio in Minneapolis and BOXCAR, a new band with Wessell "Warmdaddy" Anderson, Anthony Cox, JT Bates. BOXCAR has performed to enthusiastic audiences and critical acclaim in Kansas City, Denver, and Minneapolis. Walker and BOXCAR will perform four nights at New York's famed club, The Jazz Standard, from May 10 – 13.