City Bumpkin
For his third essay in the series on jazz, co-presented by mnartists.org and the Walker, Jeremy Walker muses on bumpkins and sophisticates, and makes a case for seeking out a little adventure with tips on where to find great live shows in the Twin Cities.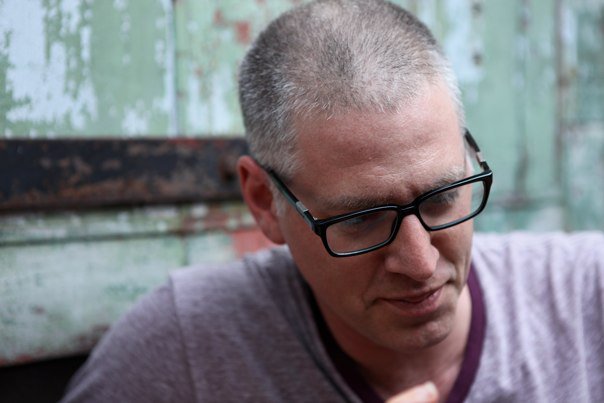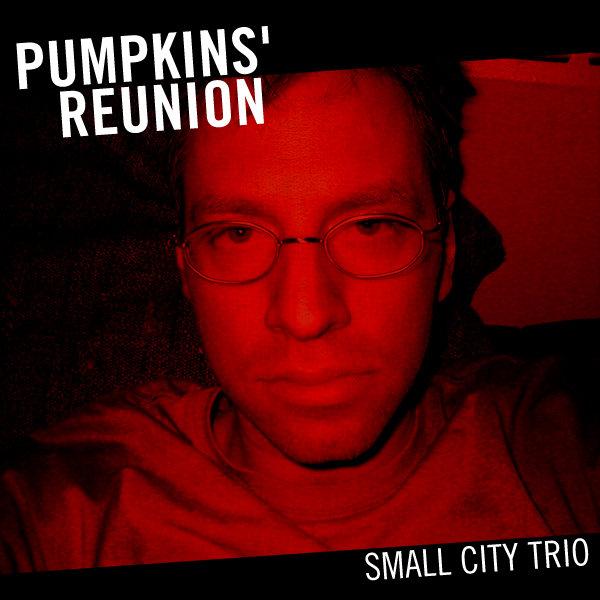 I THINK I AM A PRETTY NICE GUY. I prefer not to offer my opinion on many things, and I would rather not say much that's too critical. Actually, that is not so much a matter of my niceness as it is my indifference. If you want to listen to crap, go ahead — I don't care. Frankly, I don't always spend my own down-time on great novels, meticulously made fresh food, and challenging, beautifully shot cinema. Sometimes, I eat Chipotle or order a cheap pizza. And I laughed, hard, at Step Brothers.
But lately, after my move to New York, I find myself increasingly irritated by the modern, urban, self-defined sophisticate. Allow me to paint with a broad brush: This is a particular breed of urbanite, sheltered and secure in their own supposed hipness and sophistication. These people exist everywhere, of course, but I'm convinced they're more prevalent in New York. It is more difficult to maintain the pose in a town like Minneapolis, where you are never more than a few miles from snowmobile trails and deer stands. I mean, sometimes you can hear the sound of monster trucks as you leave the Guthrie. Actually, I think that might be one of the greatest things about being from the Midwest.
But in New York, the moneyed, privileged, diploma-ed, Prada-ed, and restaurant-ed move from gallery to gallery and boutique to boutique, unchallenged in their supposed superiority to the rabble around them, and therefore secure in their derision. And what is more often than not leaking from their ear buds? You can't tell, actually, over the thumping quarter notes and relentlessly stupid bass lines that repeat, unaltered, from one song to the next.
I can't help but look down my nose at them, and I find myself a little angry, too. For all the money and access these people have, not a dribble of their time and money makes its way to great music, in any genre — certainly not to jazz. I don't care to change these people; I would rather leave them to their constricted, provincial sonic world.
To put away my broad brush and put a finer point on it: I have met plenty of folks with money and position, Prada and diplomas who are lovely people and whose own participation in and love for the arts have helped to make New York a place where people of all strata can drench themselves in great music, cinema, books, and paintings. This is not an article arguing for class warfare or for the aesthetic wisdom of the mythical natural man. Historically, and in comparison to the rest of the world, most Americans are privileged and enjoy unprecedented access to content of all kinds, particularly now, when the widespread availability of technology leaves little room to plead ignorance. Despite enjoying such economic and technological access to artists' work, though, most Americans actually listen to an increasingly narrow range of music — most of which is dictated through a mass media, lowest-common-denominator model of production.
And if this doesn't apply to you, congratulations — please bear with me.
Clearly, money has very little to do with sophistication; it's more a question of intent and honesty. The truly sophisticated (man, I hate that word) engage with life as deeply as possible. I am always suspicious of the person who talks in absolute terms about hating this or that — the city dweller who professes to hate the country, or the country person who hates the city, or the intellectual who just can't get with sports.
Maybe, rather than focusing on what makes someone "sophisticated," what we need is a new definition of "bumpkin." Perhaps a bumpkin is simply anyone who leaves large swaths of life unregarded — someone who just can't appreciate the high and/or the low brow, who measures quality in terms of money and labels, rather than by standards of accuracy or beauty.
I suppose what I am really arguing is that all of us would be better off pursuing a deeper, more human connection with the arts. But I have to be honest with you. Despite the fact that my grandfather was a painter, or that for much of my adult life I lived within walking distance of both The Walker Art Center and the Minneapolis Institute of Arts, I rarely visited either institution. And, now, I live equally close to the Met and the Guggenheim, and I have not been to either of them in years.
Oh, and I used to be one of those city people who claimed to hate being in nature, too.
But, I'll reiterate: This is my statement for the notion that we all could do better, rather than a rant against another person's taste. However bad a person's taste might be, however uninformed or banal, the latter is just not an argument I find worth winning. As fun as my more critical self might find it to badger and insult the pop culture-addled consumer, and however tempted I am to pick at the ignorance and unfounded hubris of the city bumpkin, doing so can only result in hurt feelings and hardened opinions.
______________________________________________________
We are all endowed with a head, heart, and senses through which to explore the world. Live music — great live music — engages all of that.
______________________________________________________
What I am arguing for here is a little adventure, a little musical courage. In the last essay, I suggested you try online exploration — and that is a great way to get started. But there really is nothing like seeing the real, live, sweating exertions of performance to truly experience great music.
We have this great gift: All of us are endowed with a head, heart, and senses through which to explore the world. Live music — great live music — engages all of that. You might not like everything you hear in any given show; then again, you won't be out that much money, and there are other experiences at a performance, in addition to hearing the music, that are well worth having in their own right. Just getting off the couch and away from 150 channels for a night is reason enough to go, or having a well-pulled draught, or seeing some new parts of your city.
I could go on.
Minneapolis is blessed with some great clubs and many wonderful, creative musicians worth checking out. Since these essays are mainly focused on jazz, I am confining myself to that idiom, but needless to say, Minneapolis has an embarrassment of artistic riches in all forms.
So, in no meaningful order, here are some clubs and bands that you must check out, complete with a few links, videos, and thumbnail descriptions for all you catalog shoppers.
And if you want to be surprised, just skip the following videos and all, and go out.
First, let's talk about the Dakota; actually, a lot has already been said about this venerable club. It doesn't always book jazz, but there is almost always something interesting on stage. It is comfortable, accessible, and not at all snooty. Any club that books Kenny Barron with David Sanchez, or Charles Lloyd with Jason Moran, and does it in a two month stretch, is a place to be treasured. And while I'm on the subject, Kenny Baron and David Sanchez are not to be missed; Sanchez is an under-sung hero of the tenor sax, and Kenny Barron is a master. Some of my best memories are at the Dakota: I remember my first gig there, hearing Joe Henderson with Al Foster, Pharoah Sanders, McCoy Tyner, Steve Lacy. Man, I've had too many memorable nights there to list. Check out their late night series as well: it is cheap, and the music is often adventurous. (Shameless plug: I will be playing there on November 19 to release Pumpkins' Reunion.)
Here is a video of The Bryan Nichols Quartet, sounding great, at the Dakota (the video was shot by Don Berryman who has a great YouTube channel with lots of videos shot at various Twin Cities clubs):
Now, to the Artists' Quarter. The AQ, as it is called, is actually the first club I ever went to; I was 15 at the time, and nervous that I would be carded, so I wore a black turtleneck and tried to look older. This was back when the club was on 26th and Nicollet — I don't remember who I heard, but I remember loving the place. Another time, I heard the great Joe Pass; and, after it moved to St. Paul… so many great nights. I heard Sweets Edison on several occasions; the great Benny Golson gave me advice on practicing one evening at the AQ; I spent many Saturday afternoons at the jam session which owner, Kenny Horst, ran for a long time. The AQ is the only Twin Cities club that books jazz every night; the shows are affordable. Davis, at the door, is the epitome of hipness and nonchalance, and he will welcome you like family. Watch out for Pete Whitman, Chris Lomheim, Bryan Nichols (there are many others worth a listen, too, but I am trying to be brief).
Here is a video of one of resident geniuses at the AQ:
Of all the clubs I have spent time in, a night at the Clown Lounge feels the most like hanging out with friends, listening to records. I just love this place. They don't post a schedule in advance (maybe they'll put a notice up, a day or two out, on Facebook). It is in the basement of the Turf Club, which is reason enough to recommend it, but cover is also cheap (usually $5); they have great beer on tap and the bar is looked after by Dave (perhaps the greatest bartender I have ever known). The music is freewheeling — sometimes I have not enjoyed what I have heard, and sometimes I've found it to be transcendent. On Monday nights, be sure to check out Fat Kid Wednesdays; this longstanding local band is always worth staying up late for. The Lounge is also open on Tuesday nights, when the Atlantis Quartet (and one other band) plays — so, the first part of your week is set. What's more, parking along University is never very hard to manage, and it is free.
Here is a video of Fat Kids at the Lounge:
A few other clubs worth checking out:
The Black Dog Cafe in Lowertown, St. Paul — it's a great do-it-all spot: art, terrific food, nice hang, great coffee, and reliably good music, presided over by the compelling saxophonist, Nathan Hanson. And they just got a piano — something that makes this an increasingly rare venue.
Honey is a very cool bar in Minneapolis, and they're booking quite a bit of jazz these days. Barbette is another good spot booking some jazz lately, with the added benefit of elegant food. And Cafe Maude, a cozy accessible spot in South Minneapolis, has jazz on the weekends.
There are others, I'm sure. Forgive me for those I missed — I don't get to frequent Minneapolis, or these clubs, as much as I would like these days. I would be remiss if I didn't mention concert venues such as The Walker's jazz series, the series at Orchestra Hall, and Northrop's adventurous booking policy.
Naturally, any musician takes what people listen to very seriously, but it isn't my intention to offend anyone or take people to task for their listening choices. Music is a huge part of any culture's health and survival, and we all are the tastemakers. Much has already been written on the state of popular culture in America – I'm not really interested in adding to that discussion here.
Rather than bemoan the state of our culture, my aim is to help you to pursue what many have been doing all along — open your ears, hit the streets, and find the music. There is both greatness and garbage in every genre, and one of the best ways to find the best stuff is to experience it live. Watch the musicians play. The truth is always spoken, for better or worse, on the stage.
______________________________________________________
Noted event:
As mentioned above, Jeremy Walker will be playing with Small City Trio at the Dakota Jazz Club in Minneapolis on November 19 in celebration of their new release, Pumpkins' Reunion.
______________________________________________________
About the author: Jeremy Walker is a composer/pianist based in New York. He has performed with Matt Wilson, Vincent Gardner, Ted Nash, Anthony Cox and other notable musicians. He was the owner of the now defunct club, Brilliant Corners, and is the Artistic Director for Jazz is NOW! in Minneapolis. Walker currently leads two bands, The Bootet in New York and Small City Trio in Minneapolis; Small City Trio just released their first album, a collection of original songs by Walker called Pumpkins' Reunion, available digitally on iTunes.