Art is Transformation
If the contemporary art world is at sea, adrift on the waves of market forces, then the emerging Common Field aims to moor elsewhere and build a raft that could stay afloat apart from all that — small at first, but with the potential to generate independent power to fuel another, more inclusive and equitable type of art world.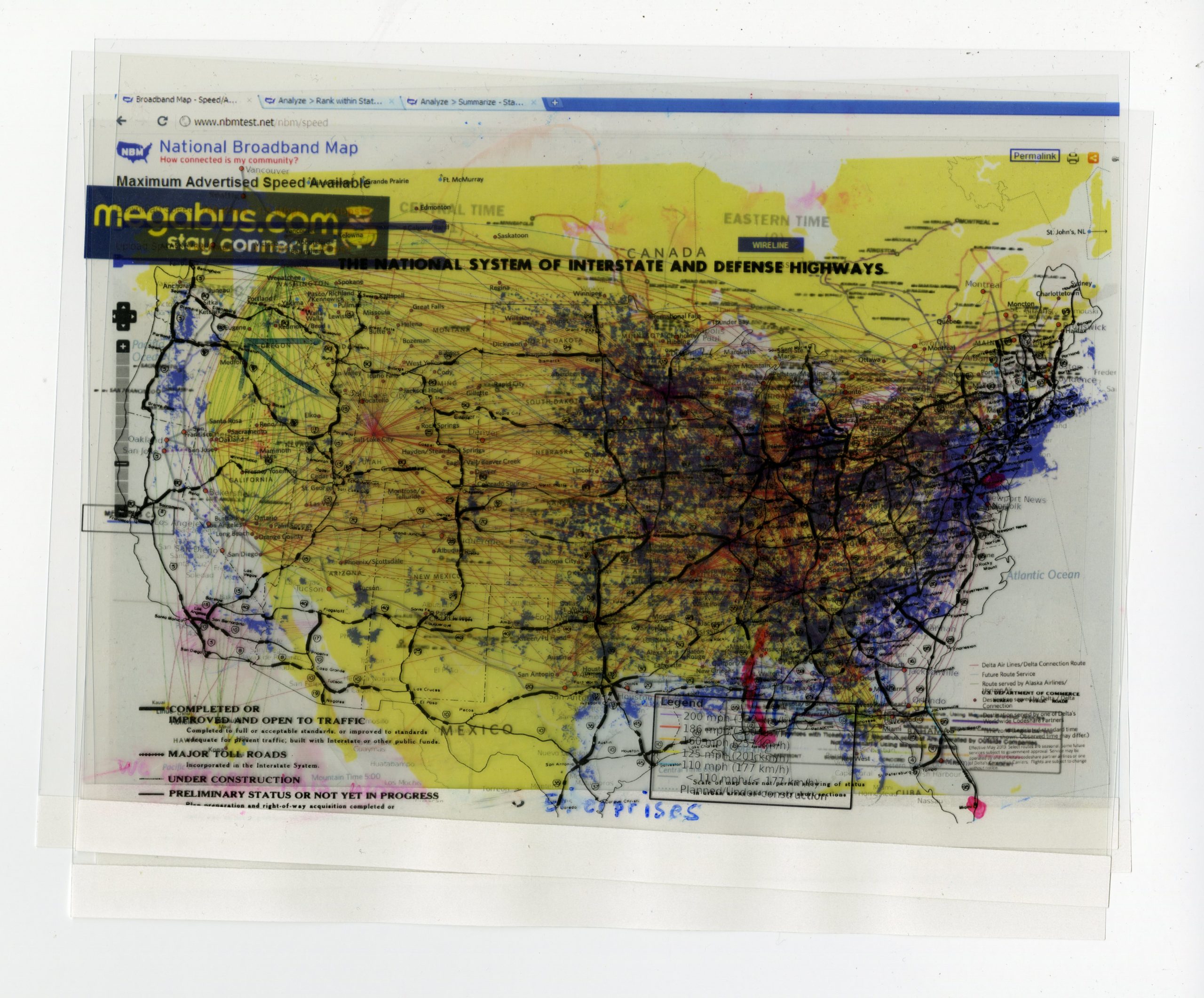 Art is transformation. Art began with transforming a cave wall into an imagined world of people and animals. And art continues to transform materials into new objects, new images that can in turn engender transformation in their viewers. The recent Minneapolis Hand in Glove convening of artists and arts organizers is testament to another type of artistic transformation that is upon us: artists transforming society using an arsenal of tools not found in the photo lab or the painter's easel (though maybe a sketchbook could come in handy). I may be preaching to the converted here, but it's worth saying plainly: without transformation or true change within an object's or action's meaning, there is no art. The type of transformation I heard discussed at last month's Hand in Glove gathering involves nothing less than wholesale change of prevailing power structures that unevenly distribute wealth, health, education, access to housing and resources; artists are challenging those systems which push them out of meaningful membership inside the institutional edifices which control the economy, government, and education. The conversations I had with others at the convening, every panel I attended or watched online, continually circled around these issues of influence and power.  
These conversations demonstrated to me ways that art has veered back to its core social and cultural function as a mechanism for transformation. There is really very little choice now, because artists, in the traditional sense of object makers, have been rendered powerless inside the capitalist system. What they make is deemed useless in the absence of utilitarian function or tangible return on investment. Within this system, art is perceived as useful if it bolsters the art market in which dealers, collectors, and select artists may make vast sums of money. Art is deemed useful as a tool of real estate markets hungry to prime low income neighborhoods for development dollars. This capitalist determination of art's "usefulness" is as disheartening as it is reductive, rendering art-making as merely a means for paltry ends, disconnected from its roots as a catalyst for transformation.
If the contemporary art world is at sea, adrift and tumbling to and fro on the waves of market forces and at the mercy of circling real estate hawks, then Hand in Glove and Common Field appear to be mooring elsewhere. This enclave of artists and alternative art spaces is building a raft that could stay afloat apart from all that — small at first, but increasing in size, stability, diversity, ingenuity, and energy, which has the potential to generate independent power that fuels another, more inclusive and equitable type of art world.
Northern Lights director Steve Dietz made his case for diversifying the platforms in which artists work. In my mind's eye, I saw an actual platform, like that raft, being built with tools as diverse as its builders. Some might call it a utopian vision, and sometimes it really does feel out of reach. But as we spoke and listened to each other at Hand in Glove, the literal vision of a raft became palpable, the metaphor so apt, that as I filed in and out of the Soap Factory over several days, I could smell the sawdust, hear the banging of hammers, feel the rough, raw wood as I pitched in.
Each panel posed more questions, took another swing with a wrecking ball to the stone edifice of established powers, and kept hammering nails to construct the raft of a "common field" for us all. That tangible promise lay in the telling of stories, in artists offering up the fruits of their efforts to build another way, in the variety of ingenious ways they've made an art that reconfigures power – through empowering community (Complex Movements' Beware of the Dandelions), or laying bare the strange configurations of power for the sake of everyman (Rosten Woo's Vendor Power!), or by working within the existing halls of power to make them more humane and responsive to their constituents (Reggie Prim and Mankwe Ndosi's project Tenant Voices in the Regulatory Services Department of the City of Minneapolis).
Also on this metaphorical platform, with their own tools and shifting systems of value, are the art writers, like me. I went into Hand in Glove concerned primarily about geographical marginalization and the need for an increased discourse about art outside the main, coastal art market points (namely, New York and Los Angeles). And indeed this topic came up almost immediately, when Tina Tavera in the opening plenary panel pitched: "We should prioritize exposing artists from under-represented geographies to national/international recognition – through programs and projects that cross-pollinate curators, organizers and artists." I add to that: "…and through writing about art and publishing projects," because connecting geographies and disparate communities happens, in part, by way of critical written engagement that serves to contextualize this disregarded and under-represented art. This type of critical writing provides art made here, outside those hubs of cultural influence, legitimacy and endurance in the public imagination. The main art market has an existing and established discourse bolstered by a supply of its own writers and critics and funded by private art galleries through art magazines. Critical discourse that engages the range of artistic practices outside the market is another key tool needed for constructing the Common Field. After all, there isn't a particularly robust art market in Minnesota or, indeed, in most of the places represented by those on hand for the convening; such concerns aren't central to artists' work outside those geographical, market-central hubs, but that work is just as worthy of rigorous consideration on its own terms.
Creating digital art communities through writing was the primary topic of another conference held in Minneapolis this year, Superscript, held at the Walker Art Center this past May, which similarly problematized terms like "local" and "community," citing such shorthand as a cause for insular conversations that inordinately value the common. Serving localized audiences, digital art communities can be crippled by having no outreach to the wider, external, non-local audiences with whom they have no relevance. Only two representatives from outside the major geographic art centers participated in Superscript, Hand in Glove speakers Susannah Schouweiler and James McAnally. This alone demonstrates the importance of cultivating discourse around art on the emerging Common Field raft/platform. Our field needs to foster art writing that deeply considers work made in regions beyond that of the art world's hubs and which develops a breed of knowledge-creation that disregards art market-based norms. Without such critical conversation and consideration, too much of the art happening in "flyover country" will languish unregarded and under-valued in those broader cultural currents.
There is the issue of separatism to contend with when nurturing communities of likeness, whose stakeholders are marginalized by place (for example, in rural areas, the Midwest or the South), or by gender, race, nationality, sexuality. And all of this, too, percolated up in conversations as clearly integral to the work of successfully building a "common field" in a system rife with discrimination, inequity, and the push to conform with market-based objectives. Thus specialized, online communities, such as Mn Artists, with writing predominantly about Midwestern and "local" art, or ARTS.BLACK, expressly intended to foster art criticism by African American writers, are necessary sites of nourishment, their voices a vital counterbalance to the status quo. But we need to reach out, as well; we need the benefit of that external attention, connection, and recognition. And this is where Common Field and Hand in Glove can best operate, as an overall support structure for otherwise marginalized art discourse and "alternative" projects and spaces with which it critically engages.
I like to think that what I and other art writers produce transcends the empty differentiation from the norm that artist and writer Emily Gastineau has remarked upon. Her recent essay, "The Colonial Logic of the Independent Artist," touches on the quandary of artists who attempt to situate themselves outside an imbalanced power structure in a bid to become independent and "opt out." She argues that doing so too often amounts to "independent" artists' challenging current systems of power and institutional influence, while simultaneously reaping the benefits, in many ways, of that unequal status quo. Call me an idealist if you want, but the artists, organizers and writers joining forces to imagine a Common Field are diverse and powerful enough to create an entirely new sort of artistic ecosystem that can sustain itself outside of the existing structures of the art market. And these efforts, if successful, could mean real transformation of the way art operates in society which, by extension, could transform the very ways society operates.
---
Hand in Glove 2015 (#HIG2015) will take place September 17 – 20 at the Soap Factory in Minneapolis. For more information on topics, sessions, and related events, visit the convening's website:hig2015.commonfield.org. Stream all the conference sessions online:http://livestream.com/commonfield/convening. Find more information here about Common Field.
Look for more responses to the 2015 convening on Mn Artists, mnartists.blog, and read more essays from conference participants, session hosts, and audiences on-site and online, in Temporary Art Review's rolling "Hand in Glove Social Response."