aE Issue 48: Art of the Now
Highlights include Sean Smuda's journal from Art Basel-Miami, an essay on the "masterpiece" conundrum, a profile of Joseph Scrimshaw's latest project, Joking Envelope, and some ruminations on Dan Graham's prescient vision of our highly mediated age.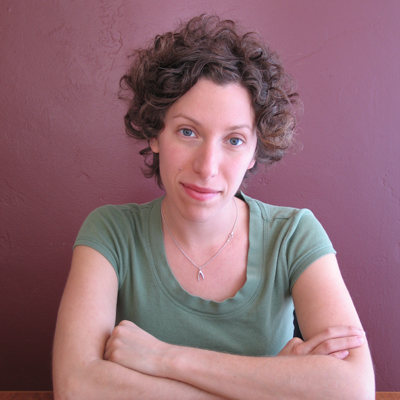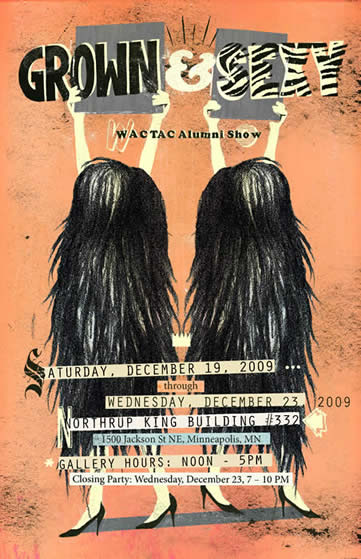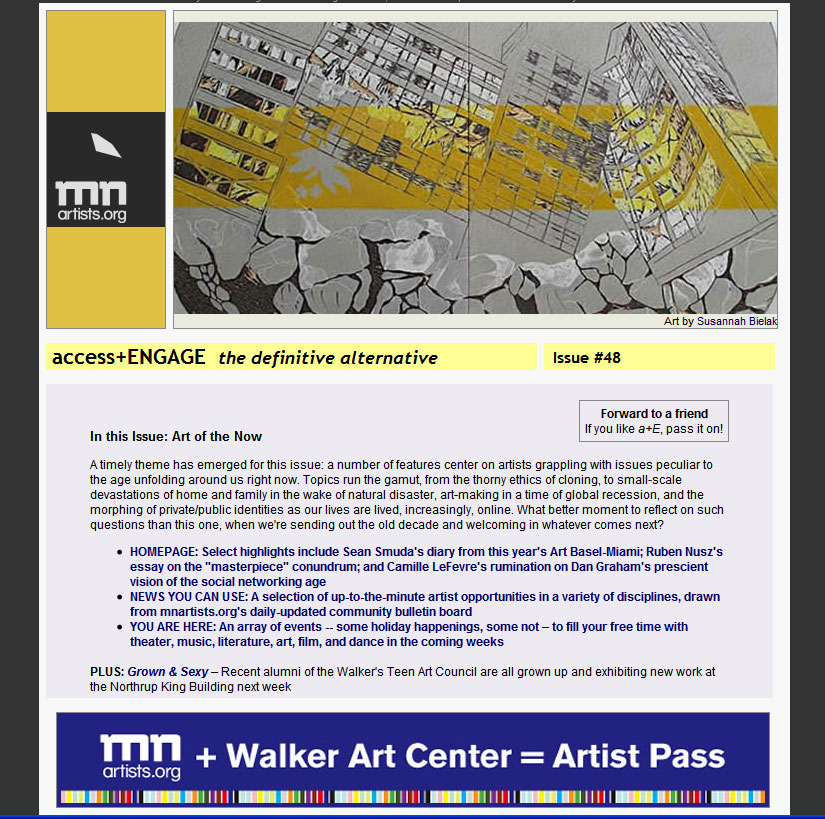 In this Issue: Art of the Now
A timely theme has emerged for this issue: a number of features center on artists grappling with issues peculiar to the age unfolding around us right now. Topics run the gamut, from the thorny ethics of cloning, to small-scale devastations of home and family in the wake of natural disaster, art-making in a time of global recession, and the morphing of private/public identities as our lives are lived, increasingly, online. What better moment to reflect on such questions than this one, when we're sending out the old decade and welcoming in whatever comes next?
PLUS: Grown & Sexy – Recent alumni of the Walker's Teen Art Council are all grown up and exhibiting new work at the Northrup King Building next week.