A Sleepyhead's Northern Spark
Christy DeSmith is no night owl, but she was determined to take in last weekend's all-night festival, Northern Spark, regardless. Read on for a first-person account of her favorite event of the night, a pre-dusk cruise on the Mississippi Megalops.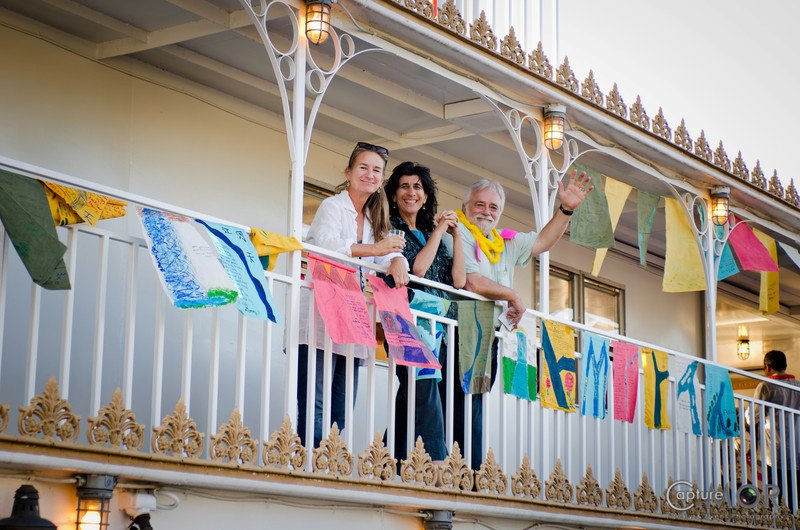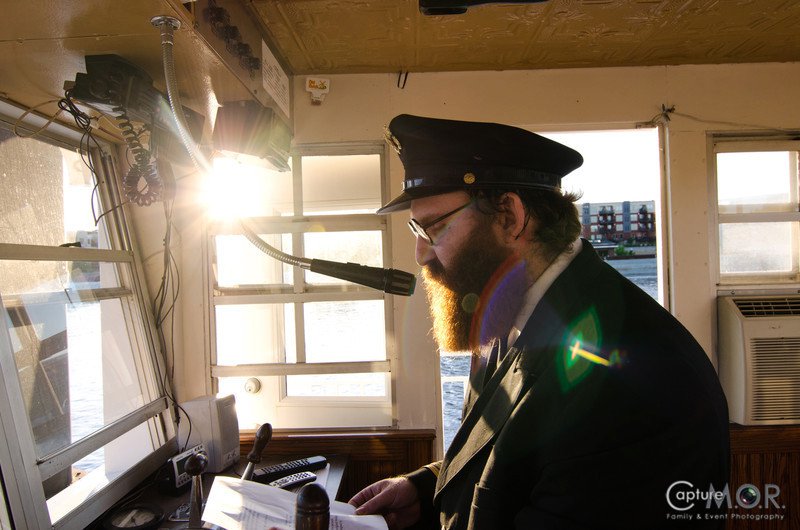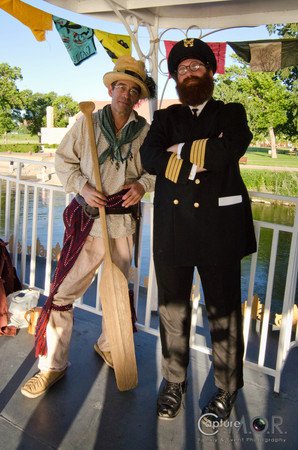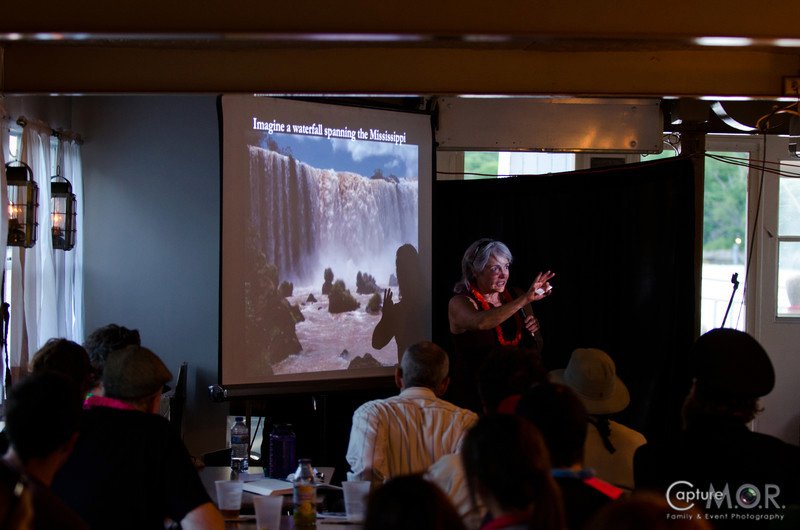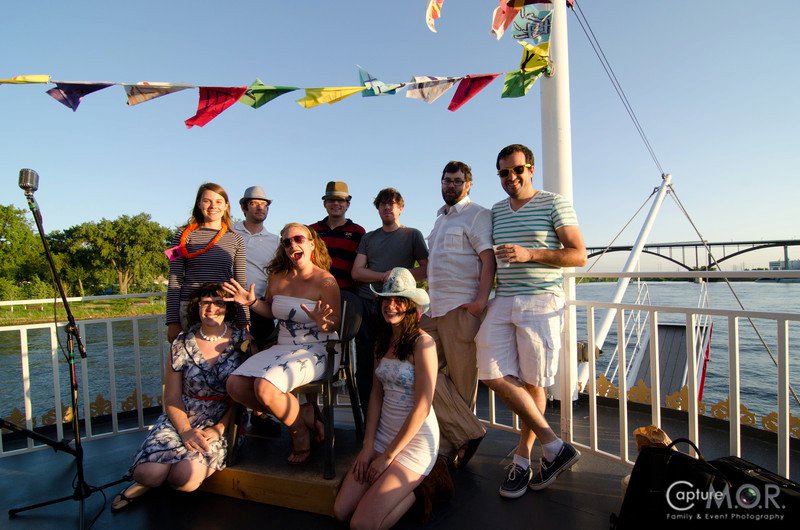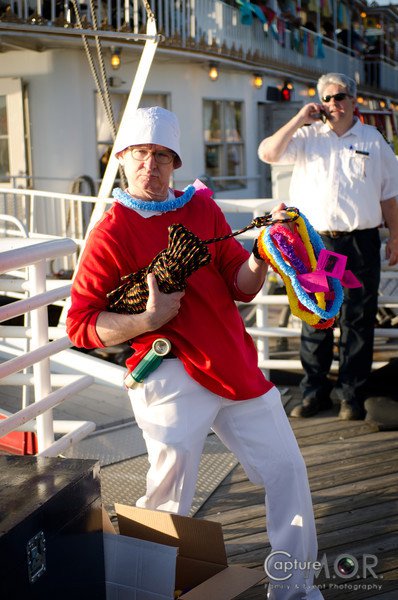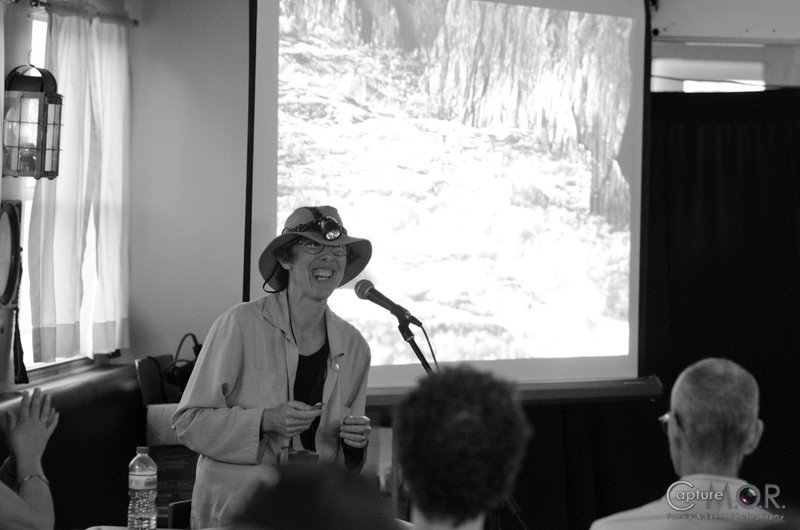 A WELL-RESTED WOMAN WHO CLOCKS seven or eight hours every night, I've always resented the oft-repeated notion that creatives think best at 3 a.m. At the same time, I must admit I've always been intrigued by the sleep-deprived set. On occasion, I've even been persuaded to join them in their nighttime excursions — for part of the night, anyway. "I could walk all night," I say, strategizing the night's plans with my friend, Adam Wahlberg. He's my companion for the inaugural Northern Spark, last weekend's nocturnal arts festival inspired by the White Night celebrations of St. Petersburg.
After flipping through the Northern Spark catalog, I find I'm more attracted to the "floating Chautauqua" than all other offerings combined. Thing is, my circadian rhythms don't adapt for midnight performances. "I just can't stay awake for late-night theater," I complain to Adam. This explains why we're driving to St. Paul well before dusk and scrambling aboard the Jonathan Padleford riverboat at 7:50 p.m. Perhaps I'm missing the point of this all-night arts festival, but there's no getting around it: if I'm to catch (and comprehend) the Mississippi Megalops, the early showing is the only responsible option for this sleepyhead.
Layered with presentations of artistic and scientific expression, usually relating to the eponymous river, the Megalops takes the form of an all-night variety show and river cruise along the Mississippi, with departures at 8 p.m., 11 p.m., 2 a.m., and 5 a.m. I'm disappointed to miss the dreamy ramblings of Brad Zellar, an insomniac journalist and fiction writer whose work I admired long before fate made us coworkers at The Rake magazine. (Zellar performs only 5 a.m.). But, thank goodness, the early show proves plenty entertaining for slumber-lovers like me.
The mood at the dock is festive. As we board the riverboat, we're greeted by the giddy stylings of the Como Avenue Jug Band. A dock boy places leis around our necks. I note that the crowd represents a diversity of ages, including a handful of children at this dignified hour. Adam and I order a pair of watery Midwestern beers and secure a patch of prime real estate along the upper deck. We proceed to gush between ourselves over a range of subjects — the idyllic weather, the awesomeness of our arts-centric city, the general happiness of tonight's circumstances. I bop to the cheery sounds of the Jug Band's sloppily plucked banjo. Forty-five minutes pass in this pleasant manner, then the crowd hears an announcement: The official program is about to begin, says Captain Andy Sturdevant, organizer of this funky theatrical experiment. Sturdevant invites us to the indoor dining room for the official Megalops program — it's a lot to ask on a glorious evening like this.
______________________________________________________
When Ploger starts to embellish her spooky reflections with improvisational singing, an audience member shifts in his seat. Another averts her eyes when I look around to gauge the crowd's response. But, you know, Ploger doesn't betray a hint of self-consciousness, and she has decent pitch, to boot.
______________________________________________________
First up: Carrie Jennings from the Minnesota Geological Survey. She treats us to a breezy lecture on the Mississippi's bedrock valleys and migrating waterfalls. Did you know there once was a waterfall as tall as the High Bridge near downtown St. Paul?
Coming next is Peter L. Johnson, an artist with a slideshow photo presentation of attractive nudes submerged in the river's toxic waters. "Is it safe to swim or be in the Mississippi?" asks Johnson. Having plunged in that very waterway around 1998, at the tender age of 23 years (before my frontal lobe was fully developed), only to emerge unscathed, I (alone among the attendees) blurt, "Yes!" Of course, I'm subsequently humbled by the craftily edited audio element to Johnson's presentation, which lists a host of pollutants and other Mississippi dangers. Johnson's presentation is deceptively pretty, considering the troubling nature of its content.
Finally, there is the evening's showstopper: Hamline University biology professor Bonnie J. Ploger tells the true tale of her dangerous foray into a certain cave, presumably not far from the Big Muddy. An expert caver, Ploger is impressively dressed in her explorer's gear: headlamp, khakis. Her slideshow is brilliantly suspenseful, replete with eerie photos of bats, underground fossils, and gothic natural formations. To start, she ventures to explain why this cave, in particular, was so harrowing. She points to geological evidence of instability in one photo; the cave appears to be in the process of collapsing. Another image captures two tunnels leading to the single cavern in which Ploger was once standing, where she shot the very images she presents this evening. By which tunnel had she arrived? Ploger couldn't remember, exactly.
During the course of Ploger's presentation, vivid narration and lovely photography surrender to more abstracted methods of storytelling: Ploger tosses in a few samples of her original paintings, inspired by the caves. Plus, she starts to embellish her spooky reflections with improvisational singing. At this, an audience member shifts in his seat. Another averts her eyes when I look around to gauge for response. But, you know, Ploger doesn't betray a hint of self-consciousness, and she has decent pitch, to boot. Sure, her tunes resemble the more cloying variety of film score, the sort that manipulates the viewer into feeling certain emotions. But Ploger's ditties manage to pinpoint the adventurer's range of experience: pleasure, disorientation, fear, euphoria. With this pivot in her presentation, Ploger has struck the perfect note. What better place to celebrate the murky Mississippi than this one, at the confluence of scientific uncertainty and creepy artistic expression?
And what a blessing! When the Megalops is over, there's still some time remaining before I turn into a pumpkin. So, Adam and I return to Minneapolis, where our first encounter with the other Northern Spark offerings is a particularly pretentious piece of performance art. "Art is weird," we hear one observer say. We turn up our noses and keep marching, ultimately descending on the jam-packed Stone Arch Bridge at 11 p.m. We ogle the marvelous Debora Miller's projections covering the Gold Medal Silos; we spot another, by Liu Xuguang, along the narrow sandbar in the river below. All this and I still hit the mattress by the almost-respectable hour of 2 a.m. And if one person's delight is any gauge, I declare the first Northern Spark to be a resounding success.
______________________________________________________
Noted event details:
The inaugural Northern Spark Festival — a participatory art event which took place across the Twin Cities, from dusk June 4 to dawn June 5, 2011 – featured more than 100 installations and performances (including the Mississippi Megalops by Works Progress and Andy Sturdevant) created by over 200 artists.
______________________________________________________
About the author: After a yearlong stint in Boston, Christy DeSmith just returned to the freelance life in Minneapolis. Formerly an editor at The Rake and Mpls.St.Paul magazines, DeSmith now writes about art, performance, culture, and interesting personalities for a handful of local and national titles.