A Riot, a Firebomb and the Birth of a Mystery Writer
Mary Butler Harpin talks with Pioneer Press reporter-turned-mystery-writer Judith Yates Borger about her books, her entrepreneurial publishing foray, and the firebomb in North Minneapolis that started it all.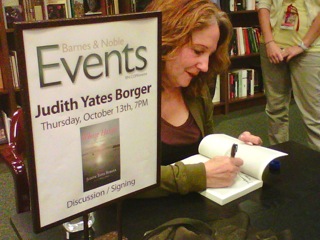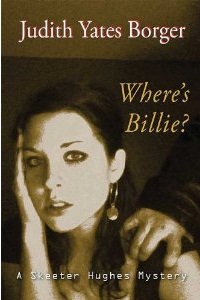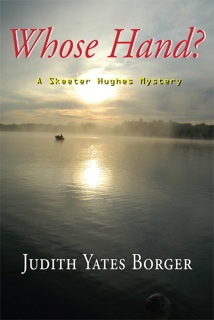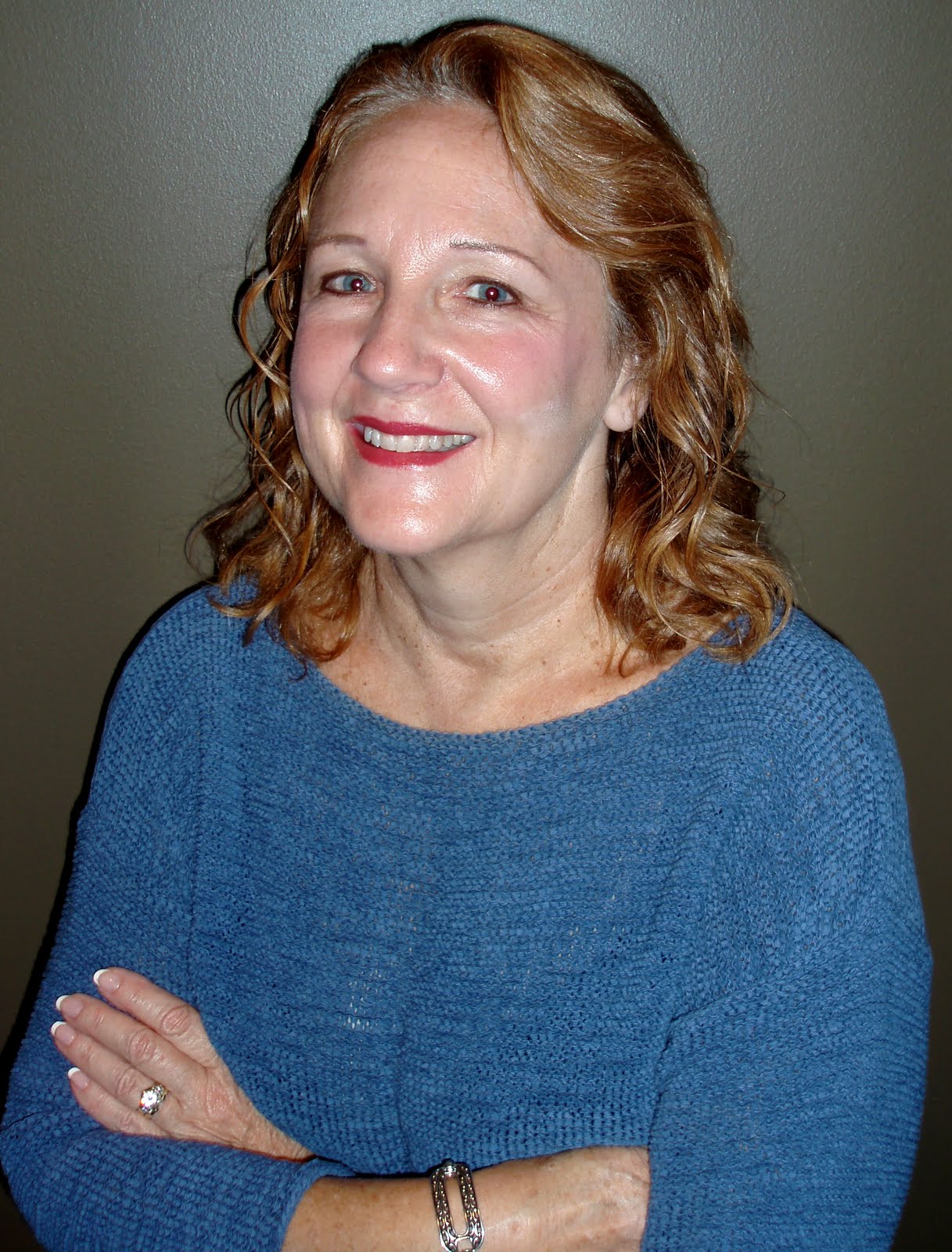 SOMEONE FIREBOMBED JUDITH YATES BORGER'S CAR. If you follow the circuitous series of events that prompted her to write the mystery Where's Billie?, that's where it begins: with her red Honda Civic del sol, blown to pieces near a peace garden in North Minneapolis. The bombing happened while Yates Borger was working as a reporter for the Pioneer Press in August of 2002. "I had a story that was running on Friday morning about this peace garden that was being built in the Jordan neighborhood," Yates Borger said. "My editor calls and says 'Judy, we're pulling your story for tomorrow — there's a riot in Jordan, and we want you to go cover it.'" By the time she arrived on the scene, most of the police had retreated, and the rioters were turning on the media. There were gunshots, fires, chaos. Yates Borger ducked into a convenience store where she found long-time Star Tribune reporter Howie Padilla on the floor, severely beaten and delirious.
Eventually the police returned. They put Padilla and Yates Borger in the back of a cop car, and got them out of the area. The next morning, she returned for her car (and the purse she left inside, with $200 cash in the wallet); on the spot where she'd left it, she recalls, "there was some guy sweeping up little pieces of rust. My car was totally gone. I said, 'That was my car' and he handed me the hood ornament and said, 'I'm sorry.'" Yates Borger remembers standing in the rubble of that 24-hour ordeal, thinking, "I've got to use this somewhere."
"Somewhere" turned out to be her debut mystery novel, the first in a series of Skeeter Hughes mysteries. Published by Nodin Press in 2009, Where's Billie? revolves around an 18-year-old girl, Billie Berry, who disappears after her shift at the Hennepin Avenue Super America; Marguerite "Skeeter" Hughes, a Minneapolis Citizen reporter, tries to find her. Though it first looks like a routine story, just another teen running away from a dysfunctional family, Billie's disappearance quickly evolves into a tale of drugs, prostitution, and what appears to be one girl's victimization by it all — until the plot twists. Turns out, Billie may not be an innocent victim who got in over her head after all.
In a cornerstone scene, Borger's fiction borrows from her harrowing experience in that riot: Skeeter Hughes is covering a story on a meth house explosion near Minneapolis. When things get violent, she hides in a convenience store where she finds a battered young woman who assaults a cop and flees the scene. Hughes quickly connects details of the meth house story with her missing person story, and begins to unravel the scandal that led to Billie's disappearance. Meanwhile, Hughes has relationships with her own daughters to salvage; and somewhere in the wings of her personal life her troubled husband grows more and more discontent. But each time Hughes tries to set a boundary between her personal life and her job as a reporter and investigator, something in Billie's saga draws Hughes back in, and with greater pull than ever: an encounter with a creepy high school principal, and a cop who knows more about Billie than she's letting on; stumbling across information from Billie's ex, who suspects Billie's doing meth and turning tricks.
______________________________________________________
"There was some guy sweeping up little pieces of rust. My car was totally gone. I said, 'That was my car' and he handed me the hood ornament and said, 'I'm sorry.'" Yates Borger remembers standing in the rubble of that 24-hour ordeal, thinking, "I've got to use this somewhere."
______________________________________________________
As intriguing as the plot is, there are a few narrative moments that rely on a certain, well, imaginative flexibility from the reader. Here's an example: At one point Hughes, who lives on fast food eaten at her desk and regularly jokes about needing to lose a few pounds, successfully takes on a tall male bully in physical combat. It was a surprise attack, which would have gotten her adrenaline going, so the Charlie's Angels-whooping is somewhat plausible — but it's still a little farfetched, given the character sketch. But truly, this is just a small distraction in a fast-moving plot which, on the whole, doesn't necessarily require any more suspension of disbelief than most mysteries do.
On the book's copyright page, Yates Borger gives the usual list of thanks, even going so far as to acknowledge the Pioneer Press for facilitating the writing of the book, in a way. She writes, "Had the paper paid for my car when it was firebombed while I covered a riot in North Minneapolis, I might still be working there and not had the time to write fiction." She's certainly not the first local reporter who quit the newspaper business to write mysteries. John Camp (who writes under the pseudonym John Sanford) won a Pulitzer and left the Pioneer Press to write novels full-time in 1989. Larry Millett, a retired architectural critic for the Pioneer Press, has written a series of mysteries in Minnesota, as has Rick Shefchik, Theresa Monsour and a number of others.
But Yates Borger says she wasn't intentionally following in their footsteps. She says she made the move because she was disappointed in how the Press handled the aftermath of the riot, which triggered "a little bit of a nervous breakdown" for her and other staff members, several of whom were assaulted in the riot. "I couldn't work for someone who didn't support us," she said. "I loved my job, but I resigned the following summer." Yates Borger started the book soon after, in 2003, and finished a working draft the following year. She went through three different agents over the next four years, and when they didn't place the book she self-published it on Amazon ("It took me two minutes to upload. Now Amazon drops money into my account every month.") Her robust Amazon Kindle sales helped convince the publisher at Nodin Press pick it up.
That "I've got to use this somewhere" hunch after an incredibly bad day at work has turned into a series of successful publications, one book triggering another. Nodin Press just published the second in the Skeeter Hughes series. Whose Hand? is about a fisherman who pulls a hand from Minneapolis' Lake Harriet, then loses it back to the depths. Yates Borger is currently at work on the third in the series, still brainstorming ideas for the title. Will the third book be the series finale? Yates Borger says that's a mystery, even to her. "I'll keep writing as long as people keep reading them."
______________________________________________________
Related links and information:
Where's Billie? is available in hard copy from Nodin Press, and Yates Borger has just published Whose Hand?, the second Skeeter Hughes mystery. A third in the series, and maybe more are forthcoming. See www.judithyatesborger.com for details on the books and upcoming readings.
______________________________________________________
About the author: Mary Butler Harpin writes for a number of organizations through CAVU Creative, her one-woman communications consulting company. Mary recently won a writing award from the Western Colorado Writer's forum. Her poem, We Walked Five Villages, was selected for MNArtists.org's the What Light writing competition in 2009.