Window on the World: Interview with Doryun Chong
The Walker Art Center exhibition "Brave New Worlds" considers "the present state of political consciousness, expressed through the questions of how to live, experience, and dream."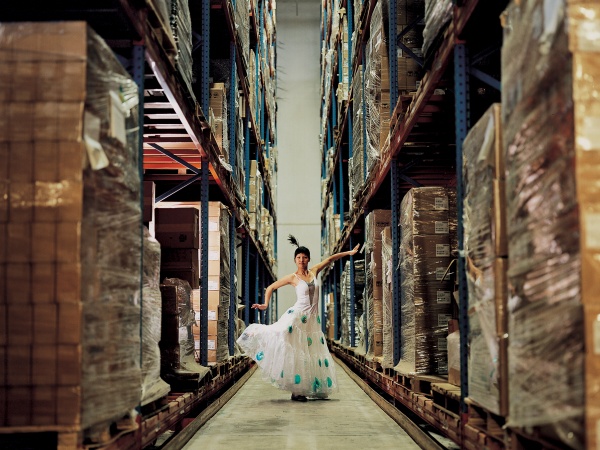 Up through February 17, the 70 works by 24 artists from 17 countries were curated by Yasmil Raymond and Doryun Chong. 10,000 arts spoke to Chong about the show:

When did you start thinking about this show, what was the moment of inception?


At the beginning of last year, Yasmil and I started thinking about something like this. Almost all of us who are working in the field are feeling a certain kind of urgency. Exhibitions dealing with the topic of wars, the topic of America's role, are turning up in Europe. We didn't want to go that route, we wanted to blow it up into something more encompassing, but these ideas are in the air, the momentum is there,


We wanted to look at efforts to make the form itself political—which seems like a new approach. Political content has always been part of modernist artmaking but this work seems different in how it strives to be responsible to the world.


But we're not trying to claim a singular idea or tendency—we didn't "discover" these artists. We're looking at a range of practices to see what's out there. There is a documentary journalistic mode that a lot of artists are working on. Some of them start with a documentary mode, but move into rereadings of reality, fantasy worlds. Cao Fei, a Chinese artist, did a project with workers in a German-owned lightbulb factory in southern China. She asked the workers what their dreams and aspirations were. They go from this assembly-line documentary to full-blown fantasy sequences with music and costumes . . .


These works don't represent a particular partisan point—we're curious to see how the audiences will read these works. And there's an objectivity, too, even though the works can be personal.

When we went to places like Poland or Romania, where there isn't really an arts infrastucture, many of the artists were very savvy anyway. The most interesting ideas infusing the world are from these kinds of places, because you have to know the "First World" but also deal with your own world.


Like, Artur Zmijewski, a Polish artist, followed three working-class women around for 24 hours, he edited each of these days down to 15 minutes to show a portrait of life, of labor in Warsaw at this moment. What was important to us was that all these artists are anchored in specific locations and specific locales.

Is there an "art nation"? Are artists their own country, the country of art?

No, I don't think so. There was a time in the mid-nineties, late nineties, at the time of the fall of the Berlin Wall, when there was the explosion of biennales all over the world. There was kind of a facile dream of one world art, back to the beginning movement of modernism itself. Globalism was embraced in an uncritical manner — but now people are questioning, is that something to be celebrated? It's quite an exclusive group, the global art world of biennales and fairs, after all. In "1984" and "Brave New World," those books, there are similar but dystopian visions of unification.


There's a lot of sculpture in the show; we were interested in these because they have specific concrete relations to place, are made of substances specific to place. In this show everyday reality is very much defined by fractures and breaks, rather than a borderless world. What we saw was receptiveness and responsibility to locality.
So the show is a map of current art practices but not a totalizing map; it shows important threads of what artists in the world are doing. Like, what modes of artmaking can you mobilize to describe and engage the place where you're standing?

See Gene Pittman's images of artists and curators installing this show on Walker Blogs (and Flickr) here. There are links to further Brave New Worlds material, as well.