What's So Funny? – With Chris Knutson
Best known for his work in the comedy music duo, Valley Meadows, Chris Knutson talks shop with Levi Weinhagen about the daily grind of being a stand-up.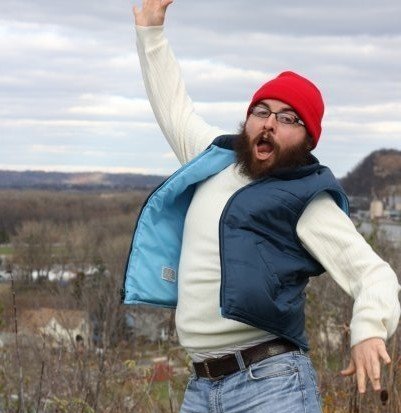 About this month's featured guest in our monthly podcast on the craft of comedy:
Chris Knutson is a Minneapolis-based comedian and writer. In 2006, he began contributing at The Monday Night Comedy Show as a writer and performer. Chris started developing his stand up routine shortly after in 2009 and, in 2010, won Acme Comedy Club's Funniest Person Contest. He is best known for being one half of the critically acclaimed musical comedy group Valley Meadows. In 2012, laughspin.com nominated Valley Meadows for The Readers Choice Award for Best Musical Comedy Act, sharing this distinction with acts such as Weird Al Yankovic and Tenacious D. He is also a founding member of the sketch group The Turkeys. Chris performs at comedy clubs and festivals across the country.
"To be a stand up comedian, I think it takes so much work. It's the kind of thing you have to do a few times a week, you have to be constantly trying out new material."
About the host:
Levi Weinhagen is a comedy writer, podcast producer, theater maker and host. He has written & performed with the Brave New Workshop, the Ministry of Cultural Warfare, HUGE theater, Pick-A-Line productions, the Science Museum of Minnesota & many more. In 2010 Levi co-founded, along with Joshua English Scrimshaw, the Twin Cities based all-ages theater company Comedy Suitcase.
Levi is the producer & host of the award-winning Pratfalls of Parenting, a podcast featuring conversations with artists about the relationship between being an artist and being a parent. He is the co-host of the science and comedy podcast Regret Labs. He also produced and co-hosted the highly inappropriate improvised comedy podcast Trendz. From 2011 to 2013 I was social media manager and contributing writer for the online Twin Cities performing arts magazine Minnesota Playlist.
SHARING IS EASY! – visit mnartists' SoundCloud page to download the file for this episode or to share it with your friends —>>