War Letters
Our books columnist surveys the contemporary literature of war.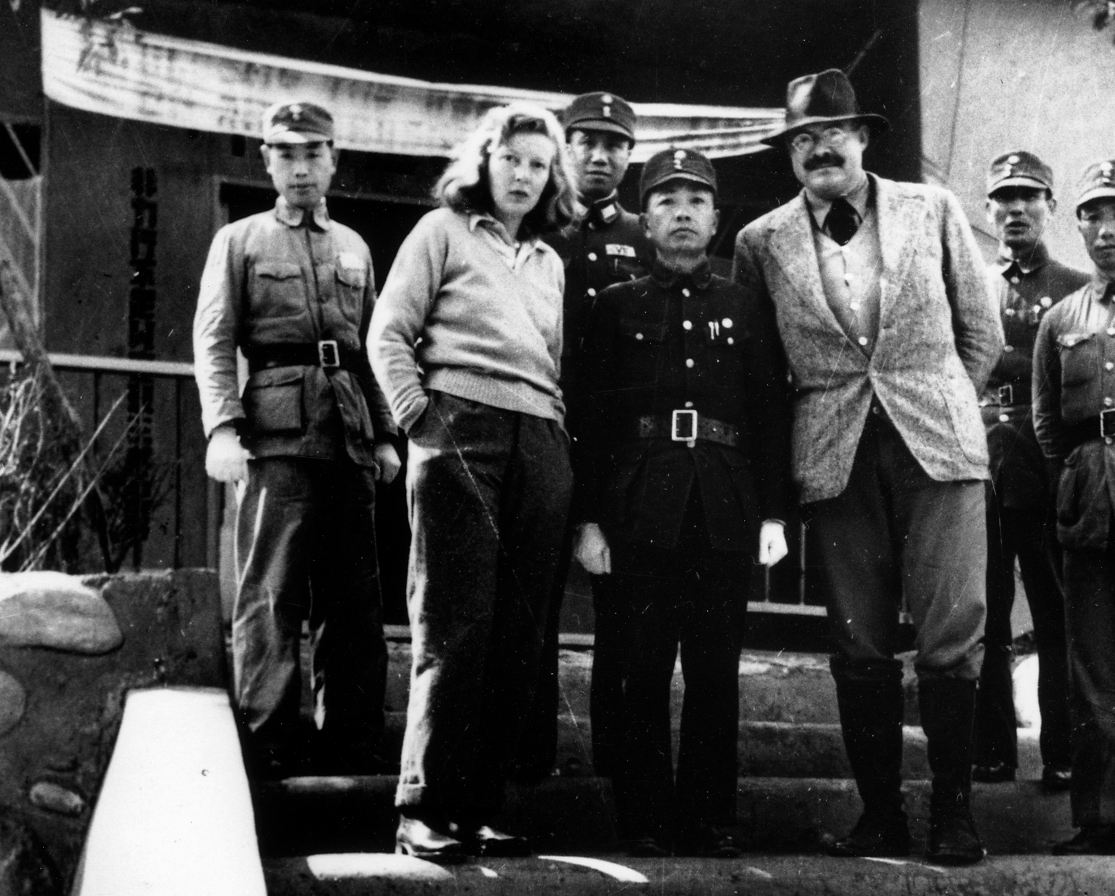 I've been struggling with this column on the literature of war for well over a month. How can I do these books, and this huge subject, justice? Yet my mind keeps returning to the idea; I find myself compulsively reading on the topic. So, I'm forging ahead, adequate to the task or not, because such books have never been timelier or more important.
In recent months we've seen (or, depending on your point of view, not seen enough of) the horrors involving Israel and Gaza. The total death toll since the beginning of the Iraq war has now topped 500,000 by most estimates. We've just engaged in a new conflict in the Middle East, this time to combat ISIS. These days, war is a constant for the United States and in many other countries throughout the world. I'm not aiming at an overtly political piece here; this isn't an op-ed column as such. But the substance of my reading life in the last 12 to 18 months is inextricably linked to these ongoing conflicts. I find my thoughts on the books and on war as a state of being are likewise connected.
youtube://v/NBgWfUwdqbE
Of course, war is nothing new — it's long been a staple of both literature and human interaction. Has anything else, excepting possibly love, inspired and ignited so much art in any genre? In the world of fiction, particularly, war has been the crux of so many well-regarded and much read works over the past decade or so. Quite possibly the most popular war novel ever is Tim O'Brien's The Things They Carried. It is a book I love and one, I would argue, that contains the finest first two pages in contemporary American literature. In fact, the Vietnam War spawned a huge amount of both reportage and fiction from the late 1960s and continuing up to the present. Karl Marlantes' Matterhorn was just published in 2011 but, by all accounts, was three decades in the making. Going further back, we haveAll Quiet on the Western Front and most of T.E. Lawrence's writings. Hemingway, Vonnegut, Joseph Heller, Dalton Trumbo — all of them wrote well on the topic. Tug the thread and the literary tradition goes all the way back to Homer, Virgil. Start a list and the subject's so vast, you're bound to leave important something out.
I'll keep my own tally to war novels I've read in just the last few years: works by Nathan Englander and Dave Eggers; David James Duncan and Daniel Alarcon. Matthew Eck's The Farther Shore is a short, sharp and dismal novel, and not enough readers know about it. Boubacar Boris Diop has written, poignantly, about the atrocities in Rwanda. T. Geronimo Johnson's Hold It Until It Hurts centers not on conflict itself, but on the aftermath of war. The Watch, by Joydeep Roy-Bhattacharya, is set in Kandahar and notably narrated by a woman. Lea Carpenter's Eleven Days is likewise told from the point of view of a mother whose son was involved in the Osama Bin Laden raid. Michael Winter's Minister Without Portfolio is about a Canadian soldier deployed in Afghanistan whose life unravels in many ways. Ben Fountain's and Kevin Powers' books, Billy Lynn's Long Halftime Walk and Yellow Birds respectively, both won critical acclaim. (Powers himself is an Iraq War veteran.)
All of this goes to show there is no shortage of new writing about war — about its camaraderie and implicit dangers, its sadness and far-reaching arm. Another thing plainly evident in this list: nearly all of these books about war are written by men. Which makes sense, to a certain degree, considering the fact that, while the consequent effects of wartime are certainly shared across population categories, women's direct participation in military conflict is still relatively new.
Given the predominance of men's voices here, I'm somewhat surprised when I look at my favorite nonfiction books regarding war, to realize that two of the three on my list were written by women, and written long ago. I am an unabashed fan of the NYRB Classicsseries. The imprint covers so much ground, and has saved so very many fine books from obscurity, that I probably could read from its list alone and be content. This series is rich in good writers who I'd have otherwise missed. Take Vasily Grossman: He has several books included in the catalog, but his most impressive work is Life And Fate. This book about World War II weighs in at 871 pages and ends in 1960. One of the first embedded journalists, Grossman traveled with the Red Army for a long time, and his wartime account was deemed so dangerous by the Soviet government that, not only was the book banned, the typewriter it was written on was confiscated. It's a great read: if my house were on fire, I would run back in to save this book.
The next nonfiction book on my shortlist is The Face of War, a collection of war reporting written and compiled by Martha Gellhorn. Gellhorn wrote about the Spanish Civil War in 1937, as well as the wars in Latin/South/Central America in the 1980s. Born in 1908, she was married to Hemingway for about five years and considered herself a resolutely anti-war writer. She covered various conflicts in Java and Vietnam, Finland and El Salvador, but more than that, she captured the lives of people who were left to occupy the ravaged margins of those wars.
youtube://v/RN2bsJGmtBc
Finally, I'd call your attention to
Ruth Gruber
's writing. She was born in 1911 and served as a foreign correspondent, primarily in the role of photographer, for the
New York Herald Tribune
for more than thirty years. She is best known for her portrayal of the horrors of Jewish life during the second World War. I was so struck by her images and text, I sent a note of appreciation to Gruber about six months ago, mailed to her Upper West Side, New York City address. Her agent responded and said that, due to her age (103), she no longer corresponds directly with readers. Still, he added, she was pleased I had enjoyed her work. Look her up – Gruber's is a legacy of wartime reporting worth remembering.
Hans Weyandt has worked at four independent bookstores In St. Paul/Minneapolis over the past 15 years. He is the former co-owner of Micawber's Books and the editor of Read This! published by Coffee House Press. He currently works at Sea Salt Eatery, Moon Palace Books and Big Bell Ice Cream.