The State of the Arts
Nathaniel Smith tweaks the usual year-end list by assessing the state of the arts here in MN, beginning with the pros and cons of pop-up galleries, art and craft fairs and the financial domination of the MCAD Art Sale in the Twin Cities scene.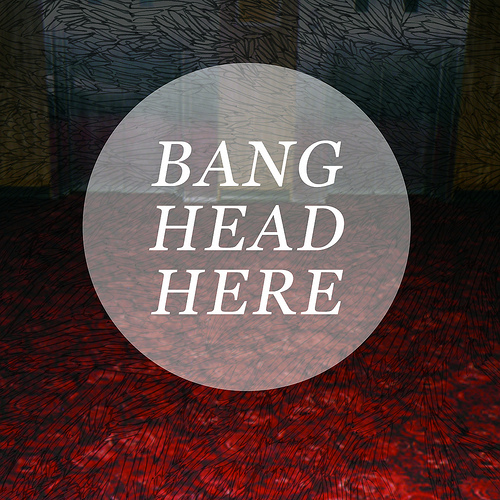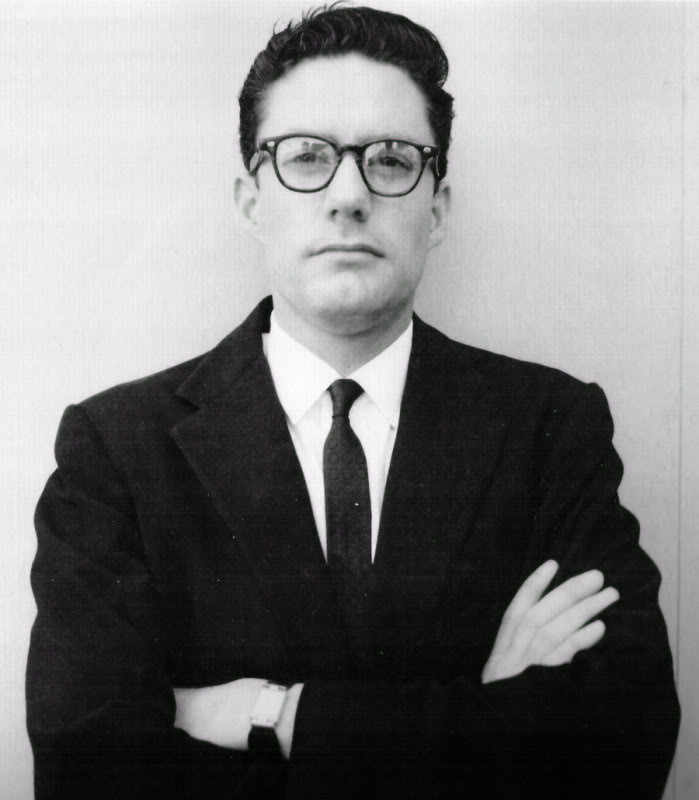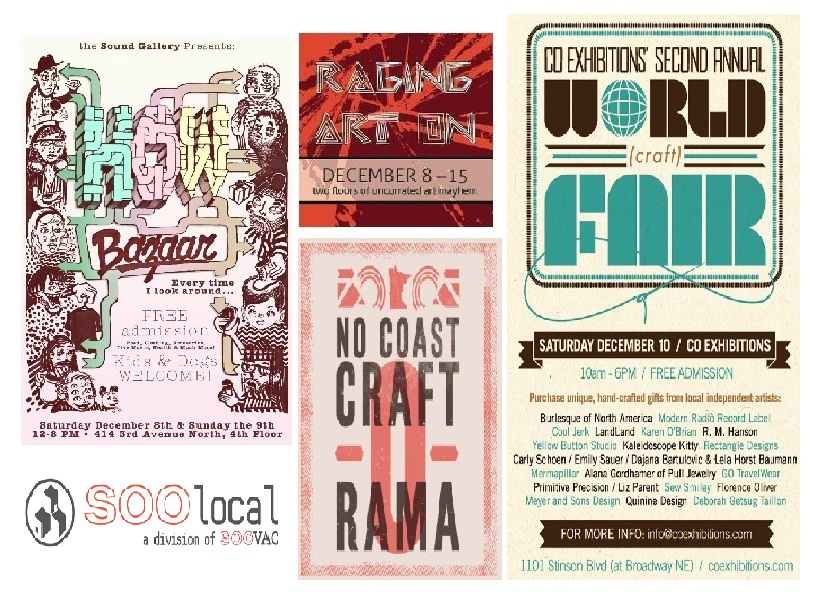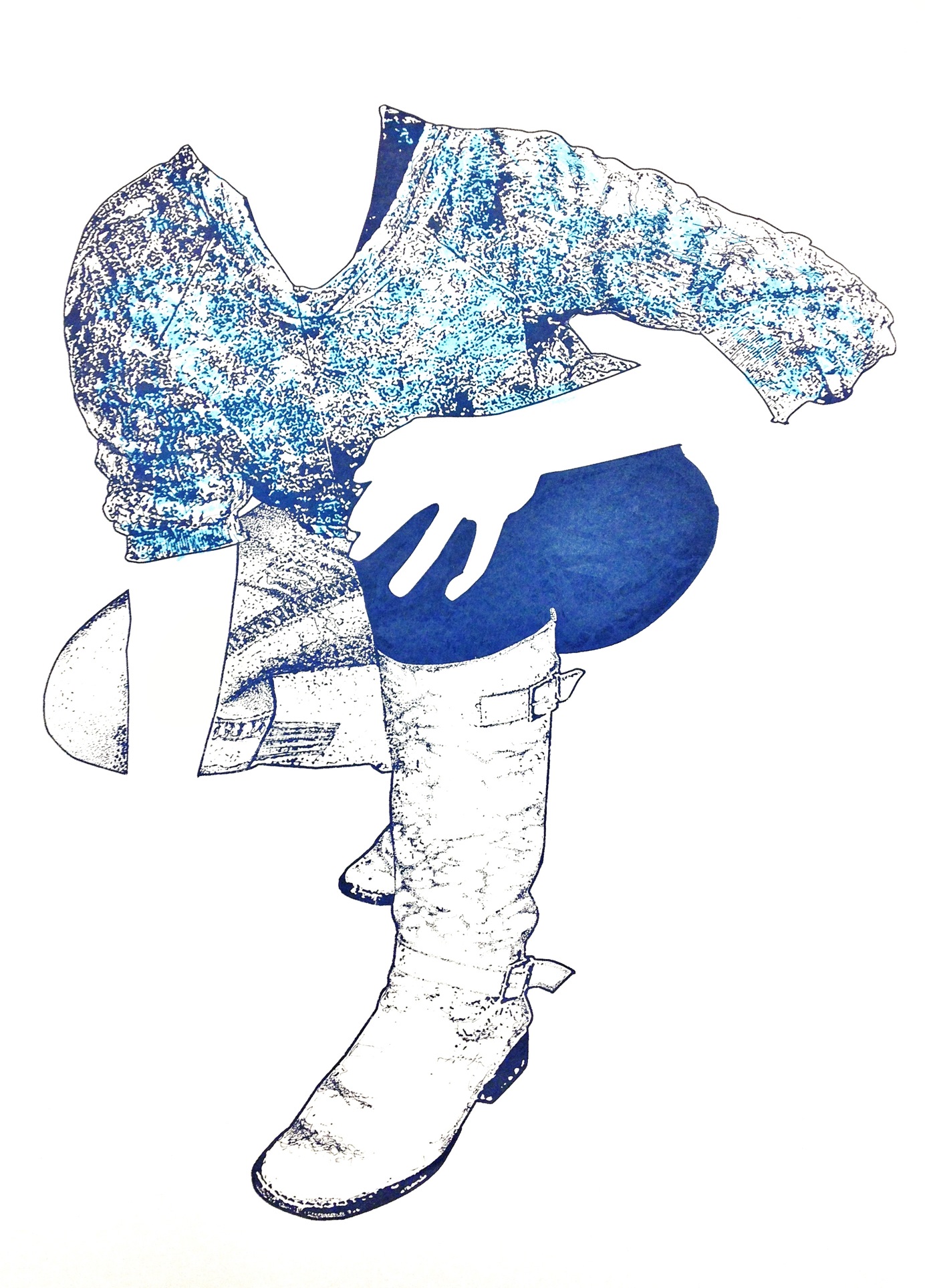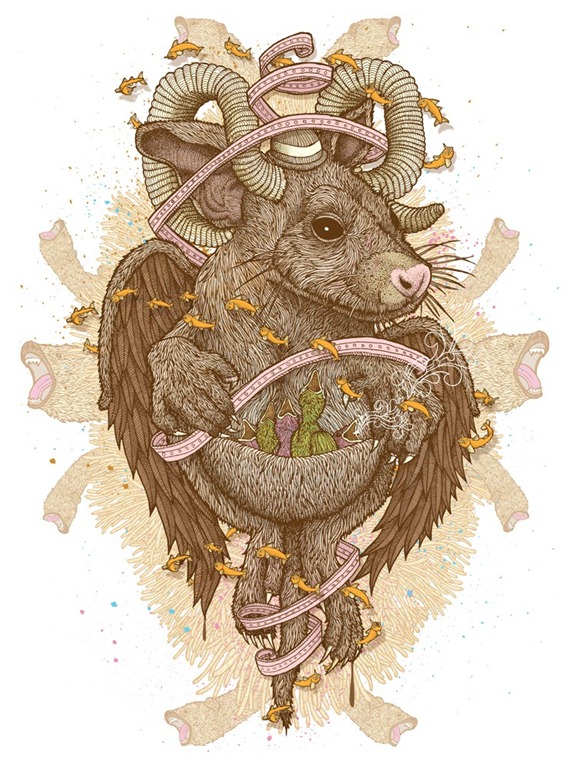 Smith's essay originally appeared in l'etoile magazine, and a version is republished here with permission. It's the first of three in a series by Smith on "The State of the Arts."
LIKE MOST OF US, THE GOOD FOLKS at l'étoile magazine are in reflection mode as the nights get colder and the days get shorter, and they asked me, as their new arts columnist, to collect my thoughts and experiences from this past year into some kind of cohesive "best of" list. I insisted that I could not, mostly because for half of the year I was running a gallery, which — besides making me biased — took up most of the time that I could have been seeing other shows. Instead I am going to experiment with the end of the year wrap-up formula and applaud some things that I have seen that are absolutely unique and great about the Twin Cities' fabled arts scene, and question others that I would like to see change or evolve in the next year. There is no way to please everyone with any kind of list, and I'm actually hoping that people have their prim and proper Minnesota-nice feathers ruffled and get all passive-aggressive about this one. Because that means you care and have opinions, and being challenged is the best way to realize how great the things you're defending are, or that maybe some habits and trends actually can be improved.
In the film The Cool School about L.A.'s game-changing Ferus Gallery (the gallery that all but created their now-dominant art scene by supporting and nurturing local artists), founder Walter Hopps mentions that there are five things needed for a healthy art city:
Artists to make the work
Galleries to support it
Critics to celebrate it
Museums to establish it
And collectors to buy it
As you can probably guess, the Twin Cities has Number 1 more than covered. We are truly blessed to have a rich diversity of artists, musicians, designers and creators, and even more blessed that they usually fall under more than one of these categories, intermingling and inspiring each other. We are also museum rich – with the world-class Walker Art Center, Minneapolis Institute of Arts, the Weisman Museum, the entirely under-mentioned Museum of Russian Art and dozens of others. Our more obvious shortcomings lie in numbers 2, 3 and 5. Collectors, money and galleries are needed to help support a healthy, sustainable artistic community, and unfortunately we are constantly at risk of losing those who enrich our city's quality of life to greener pastures elsewhere. So, to begin, we are going to have to start with the very un-Minnesotan topic of your money — and what it is really worth — dear reader.
Minneapolis generally considers itself to be a hub for comfortable, creative living, and our citizens are unusually adept at spewing out statistics about how great we are, quoting figures and studies from this or that magazine that mention we have more theater seats per capita than New York, more bike lanes than Portland, and that our literacy rate is higher than the entire South. (Alright, I'll admit that one's pretty great). And to their credit, I would go so far as to say most people in the Twin Cities probably enjoy and/or are more aware of art than almost any other city in America.
My question for you is this: How many pieces by local artists do you currently have in your living space? (This isn't a judgment, I promise.) Now, compare that to how many images you have on your walls, and by that I mean how many concert posters, Ikea prints, thrift store macramé owls etc. — basically anything that isn't family photos. I think about most of the houses I have been in, belonging to people who are probably more arts informed than the general population, who you might see wearing a I ♥MPLS T-shirt or who have a Minnesota-outline tattoo on their forearm. I visit their houses, and I am always surprised by the fact that there's rarely anything from local artists on the walls. I see this as a contradiction: that someone can thoroughly enjoy being able to say how great Minneapolis' cultural life is, and yet not support it. Why is this?
It might be because the arts scene, like the music, fashion or DJ scenes, is unintentionally exclusive. Or, it might be that people just are not sure where to look to find original work by local artists. Minneapolis art spaces are particularly spread out and hard to find, and unfortunately, they're usually passion projects rather than sustainable businesses. Also unfortunate is the fact that because very few galleries are permanent (as in not a pop-up, temporary space), artists careers are not cultivated, nor are long-lasting relationships with collectors. And this need for cultivation of the people who both make and buy local art is precisely why galleries need to be supported. By simply taking away all of the pressure of promotion and sales, gallery representation enables the artist to spend more time creating; and with any luck, that freedom also gives artists space to develop a strong, individual style and create fantastic works (that benefit all of us) over the years. Also, by offering set open times, events, opportunities for community interaction, and by building up a clientele, a gallery is able to connect several different social circles that the artist might not have been able to reach out to on their own.
We will never have the gallery scenes that Chicago or New York have, simply because we will never have the money or the population those cities have. But considering there are around 7,700 millionaires in this state and more grants per capita than anywhere else in America, it seems to me we should have a stronger, more sustainable gallery scene. My thinking here goes to the age-old nemesis of Minnesota cultural life, city planning and professional sports team success: financial practicality above all else, even if it ends up costing us more in the long-run. In other words: even if we all agree it is important to have museums to go to, beautiful art to see and a creative community that allows us to brag about being better than any other city in the Midwest, the fact is buying art is just not practical to the average citizen. So, how do you proceed if you're one of the thousands of emerging artists trying to get your work out there, where the practical and frugal Minnesota population can see it? Enter the holiday arts-and-craft sale…
Benefits of holiday art and craft sales
Craft fairs, holiday pop-up shops and the annual Minneapolis College of Art and Design (MCAD) Art Sale fill the void of confusion for people who are curious and genuinely interested in art, but who might not know where to start actually buying some for themselves — especially if it is their first time. These events provide a one-stop shop, with set hours that are perfectly timed for shopping before Christmas; the costs are reasonable, too, as works are priced to sell. Someone can walk in with no set notions of what they will find: you go in to find a unique gift for a loved one, or for yourself, and support the local economy with your purchase. When I spoke to the energetic and supremely helpful Trish Hoskins, one of the founders of the largest and most well known holiday craft sale, No Coast Craft-o-Rama, she informed me that this year's event hosted almost 100 artists, artisans and craftspeople; and according to stats listed on their website, almost 12,000 people visit the sale each day, and most vendors end up selling a fair amount of work. Even more impressive is the community that has developed around this event.
"I definitely feel like there's a lot of cooperation as well as competition in the local indie craft show circuit," says Hoskins. "I've also seen several current and past vendors grow their business and develop themselves as artists to the point that they are supporting themselves full time with their work. This is awesome!"
In addition to the community-building for participants, with most of the vendors in No Coast hailing from Minnesota, there's a lot of money staying in the local economy that wouldn't if all those shoppers were to buy their holiday gifts from big box retailers instead.
What worries me about holiday art and craft sales
Despite the great work available at all of these events (see the complete list and information at the bottom) and the money and creativity snowballing locally as a result, there is something that gently irks me about this trend. Perhaps there is just something a little disappointing about the fact that people talk about how great the Twin Cities arts community is, but the only way that they will support an artist who worked so long and hard to develop their style of photography/painting/design is to buy that artist's work on a coffee mug or oven mitt or t-shirt. At the same time, hey, even those shoppers are supporting local artists' work! To attempt to get both sides of the story I spoke with Chuck U, one of the only visual artists I know who actually makes his living solely from his work (and who participated in this past weekend's Sound Gallery's How Bazaar holiday sale) to get a unique perspective on how artists must support themselves. U, who admits most of his income comes from selling prints as opposed to originals, says, "Twenty dollars seems to be a magic number… I don't have a problem with people supporting art by buying $20 t-shirts, most people don't have $100 to spend."
We are commiserating about how no artists can support themselves selling huge $10,000 works, about how, now, it's more a culture of having several small sources of income, when U raises an interesting point: "I'm not even sure I'd want someone who can afford to drop 10 G on something as, let's face it unnecessary, as a painting, to be the one who gets to keep it forever." Which brings up another good point. Isn't an artist supposed to want as many people as possible to see and own and enjoy their work? And doesn't selling prints/cups/oven mitts do that?
Well, yes and no. If we are ever going to have a world-renowned, influential arts scene in the Twin Cities (which I absolutely believe we have the potential for, and within the next decade even), it will almost surely not come from artists supporting themselves just by selling t-shirts during the holiday shopping season. To get the sort of culturally rich scene we hope for, we need to nurture and identify those local businesses that, in turn, nurture and enrich our lives and the future of this city. And this is my major problem with pop-ups: they do not have the life-span to connect to people. They have their own benefits, true, but what is the use of "getting your work out there" to an artist who just jumps from one show to the next? At best, such artists are able to cover the costs of their materials and entry fees sufficiently to continue making art as a hobby. At worst, those artists give it all up entirely when they get a little older, when being an artist becomes impractical in their eyes. Or, at the very worst, the pop-up scene dominates, and we end up with a series of Uptown Art Fair-type-shows, where gypsies travel the country selling "art" in form of frames, plates and refrigerator magnets (shudder).
______________________________________________________
If we are ever going to have a world-renowned, influential arts scene in the Twin Cities, it will almost surely not come from artists supporting themselves by selling t-shirts and coffee mugs during the holiday shopping season.
______________________________________________________
All that said, having a variety of shows and a differentiated business model for working artists is great. And I am not against holiday sales (hell, I've organized them before), because group shows with affordable prices make sense. Every business has holiday sales, and pop-ups and holiday group shows are what help SOOVAC or CO Exhibitions continue quality arts programs through the rest of the year (much like the Soap Factory needs its Haunted Basement to keep their doors open). If that's the case, then so be it; we need these quality galleries around. Any business, whether non-profit or altruistic, still needs to pay its bills, and to do that the business needs to be as creative as the artists themselves.
Ash Marlene Hane, an artist who specializes in the print medium and who is participating in Gamut Gallery's ongoing Raging Art On holiday sale, gives several reasons for participating in the event: she's launching a new design line and wants to sell smaller works at affordable prices, and she also says she just wants to have fun and meet other artists in a large, relaxed group show. During an email discussion about holiday and pop-up sales, Hane agreed with me, about the importance of a stable gallery model, but also added "that has to start with people investing in smaller works first. And that is one of the big reasons that shows like this one at Gamut are important to me, because I am selling fine artwork at affordable prices (between $15-100, most around $50)." However, she also notes that lowered prices are only part of the equation in getting people to buy more art, observing "it is funny that kids (aka, peers) will spend that on a bar tab one night but balk at buying a piece of art for that price."
And with that, let's talk about the elephant in the room in any discussion of art sales in Minnesota: The MCAD Art Sale. Started in 1997 as a small student and alumni sale, this event has gotten bigger every year; it is now the largest student art sale in the world, supposedly selling seven pieces every minute. At first glance, this sounds fantastic for the art community, until you begin to realize that the art community is not made up entirely of MCAD students and alums, and that much of the money spent at the MCAD Art Sale is coming out of money that would have been spent elsewhere. There is also a prevailing mistrust about what happens to the money made from the yearly sale, with conflicting reports stating that the student-artists keep 80% of the proceeds, and the additional 20% goes to either the costs of the sales, or to scholarships — depending on who you ask. There is also the question of where the $150 cost to be one of the first day attendees goes (which gets you VIP treatment at the sale, including valet and wine service, as well as first dibs on artworks). Seeing as MCAD is a non-profit school, I would hope that money would be given back to students in some way, since it's earned from the sale of student work. I attempted to contact MCAD directly to clarify many of these issues but could not reach anyone for comment (UPDATE: Rob Davis, Communications Director for MCAD responds). Instead, I asked a former participant, illustrator/designer/artist Paige Guggemos, who as a new MCAD graduate recently participated in her first Art Sale. Guggemos said she was able to sell the majority of her work in the sale, but admits she thought the commissions were never really fully clarified to participants.
"The Art Sale is my best opportunity to make money from selling my work all year," she says, pointing out benefit like the massive number of people in attendance, the valuable promotion and the number of connections and exposure she gets just by exhibiting her work there. Guggemos's experience as a participant seems to clear up any of my outsider's misgivings about how proceeds from sale might be handled; she admits, "I have negatives to say about it, because I want it to get better, but it's definitely a positive experience."
Here's another consideration: all of the money that people are spending on the MCAD Art Sale was being spent somewhere before going into art bought at the largest student sale in the world. There is definitely a feeling amongst many people, especially artists not connected to the school, that MCAD's Art Sale is becoming the Walmart of local art, basically shuttering the windows of most of its would-be competition. While this might be a slight exaggeration, anyone can see that the number of galleries, especially those not operating as non-profits or pop-ups, is dwindling. Sally Johnson, director of the oldest (and one of the only traditional, artist-representation) galleries in Minneapolis, Groveland Gallery, summed up my feelings and fears exactly when I interviewed her by email.
"Frequently art buyers/collectors mention to us that they are planning to hold back on purchases because they can find such great deals at a student sale," Johnson says. "I certainly appreciate the enthusiasm of art buyers for inexpensive work. And I understand that for student artists selling their art can provide a great boost in confidence as well as a needed infusion of cash. My concern is that when artists and galleries try to sell work after the artist has left the supportive platform of college, the collectors don't necessarily follow them, choosing instead to continue to purchase inexpensive work from a 'subsidized' sale. I feel that this practice doesn't add value to an artist's work in the long run and makes it difficult for commercial galleries to compete for the finite dollars being spent on art in our community."
This is the danger about putting all of our eggs in one basket. I absolutely respect all of the work MCAD and its students and faculty have done to put Minneapolis on the map over the years, but I do see a definite danger in a sale that grows so large that it eclipses everything else around it. Conversely, how fantastic is it that a sale like this has been able to grow so big, even during a recession? But a big question remains: What happens to these students once they leave MCAD's sale? The galleries that have been shut down or turned to pop-ups or passion projects surely will not be able to support all of them, meaning many who are trying to make a career out of their work will have to move, or eventually abandon the idea of making their living at it altogether.
I do not have an answer for these many of these questions, but I do feel the only way we will continue thriving as a contemporary American city is to start asking each other these questions soon.
What it's all about
So, why am I spending so much time discussing commerce anyway? Isn't business the opposite of art? Why is money important?
It's about longevity. Good art takes time, and the best artists will always find a way to truly express themselves. But there are so many who could be and should be doing more, for whom the weight of years with no health insurance eventually crushes their dreams. Do you realize that Minneapolis's best artists might never be discovered simply because they were involved in a bike-accident, had no health insurance and so had to get a second job to pay the bills…and then just gave up on art entirely under the weight of those pressing needs? This kind of thing happens daily; and, yes, that's life, but it is also the health and image of our city. And the loss of those artists (and the work they might have made) is thoroughly preventable.
As we were discussing what's involved with selling work, as an artist, and people's general hesitation in buying non-practical, though beautiful, things, Ash Marlene Hane countered with a story: "My father always said to me, as I was growing up, that if every year you buy one or two nice things — pieces of artwork, handcrafted furniture, ceramics, etc. — then when you are older, you live in a house full of beautiful things. And it is true. We are a very blue-collar family — and our house is full of beautiful things, collected over time."
I would argue that this is not just good advice, but an apt metaphor for our city. We are all a little blue-collar but forward-thinking. We are proud of our city and also a little unsure of ourselves, often citing reasons why we matter as if for reassurance. But if we continue to fund quality projects, artworks and galleries, we will not only be able to see the benefits immediately, we will have pride in knowing we helped create those benefits for everyone, and for decades to come.
UPDATE: Rob Davis, Communication Director at MCAD responded to my query after the original version of this essay appeared in l'etoile. Davis informed me that 80% of the sale proceeds goes to the artist, with the remaining 20% going to the costs of putting on the sale (which includes more than 170 hired students hanging/organizing work, ringing up transactions etc); and any remaining funds leftover go to the MCAD Artsale Scholarship Fund for current students. (Return to the text)
On a related note: In response to Smith's essay above, mnartists.org Director Scott Stulen weighs in on the blog, asking "What Makes a Healthy Arts Community?"
Let's talk about this: What do you think a city needs to ensure a vital, flourishing scene? Offer your own two cents in the comments.
______________________________________________________
Upcoming Holiday Art Events:
SooVAC Local: Holiday Pop-up Shop
@ 3506 Nicollet Ave S, Minneapolis, www.soovac.org
4-8 pm Thursdays & Fridays, 11 am-3 pm Saturdays & Sundays now through December 24
"Raging Art On": Pop-up art sale featuring work by Ash Marlene Hane, Scott Seekins and others (click here for the full list)
@ Gamut Gallery, 1006 Marquette Ave, Minneapolis
3-9 pm daily Thursday, December 13-Saturday, December 15
TOUCH PARTY: A collaborative poster show feat. Ken Hannigan (Anthem Heart), Keith Eric Williams and Matt Kamilar (Click HERE the Facebook invite)
@ QXC, 2524 Nicollet Ave, Minneapolis
8 pm-midnight Friday, December 14
Holiday Clutch Sale: Handmade clutches by Ina Grau's Crystal Quinn and others.
@ Ina Grau Studio, 711 W Lake St #419, Minneapolis
Noon-4 pm Saturday, December 15
Who Made Who 5th Anniversary Sale: Poster prints on sale by Amy Jo, Dale "TOOTH" Flattum, and Lonny Unitus
@ Who Made Who Studio, 158 13th Ave NE, Minneapolis, whomadewhostudio.blogspot.com
Noon-7 Saturday, December 15 & noon-5 Sunday, December 16
Holiday Sparkle Jewelry Mart: Jewelry by Jennifer Merchant, Betty Jaeger, Emily Johnson, Karin Jacobson and more
@ Northrup King Building, 1500 Jackson St NE #332, Minneapolis
11 am-5 pm Saturday, December 15 & noon-4 pm Sunday, December 16
"Post-Apocalyptic Blues: Mayan Tales from the Fiscal Cliff" Opening Reception & Holiday Party: Art for sale by Laura Andrews, Elisa Berry Fonseca, DC Ice, Kyrié Kotlowski, Joshua Mercil, Katie Parr, Jon Reischl and Jeremy Szopinski including small works that will be wrapped as gifts and sold sight unseen for $100
@ Fox Tax Service, 503 1st Ave NE, Minneapolis, www.foxtaxservice.com
Opening reception 6-10 pm Saturday, December 15; on view through April 15
Last Minute Handmade Gift Market: Vandalia Street Press, silvercocoon, Beth Chekola & more
@ Peace Coffee Shop, 3262 Minnehaha Ave S, Minneapolis, www.lastminutehandmade.com
2-6 pm Saturday, December 15
______________________________________________________
Click here for previous installments of l'etoile's Art & Vision column >>
About the author: Nathaniel Smith is a Minneapolis-based artist, curator and writer. He was one half of the team that founded and directed The FUTURE PRESENCE Gallery from 2010 until the Summer of 2012, as well as the curator of the FREAKONOMIQUE Experimental Music Series. He is a little too good at talking about himself, and remarkably bad at writing about himself. His personal work can be seen at www.everythingalwaysdripsdown.com