The Lowdown on the Northrop MOVES 2013-2014 Season
Camille LeFevre breaks down Northrop's newly announced dance season for 2013-2014 with a short-list of shows to watch for: Trisha Brown Dance Company's swan song, Gallim Dance, Wayne McGregor, Kate Weare, Ballet Preljocaj and much more.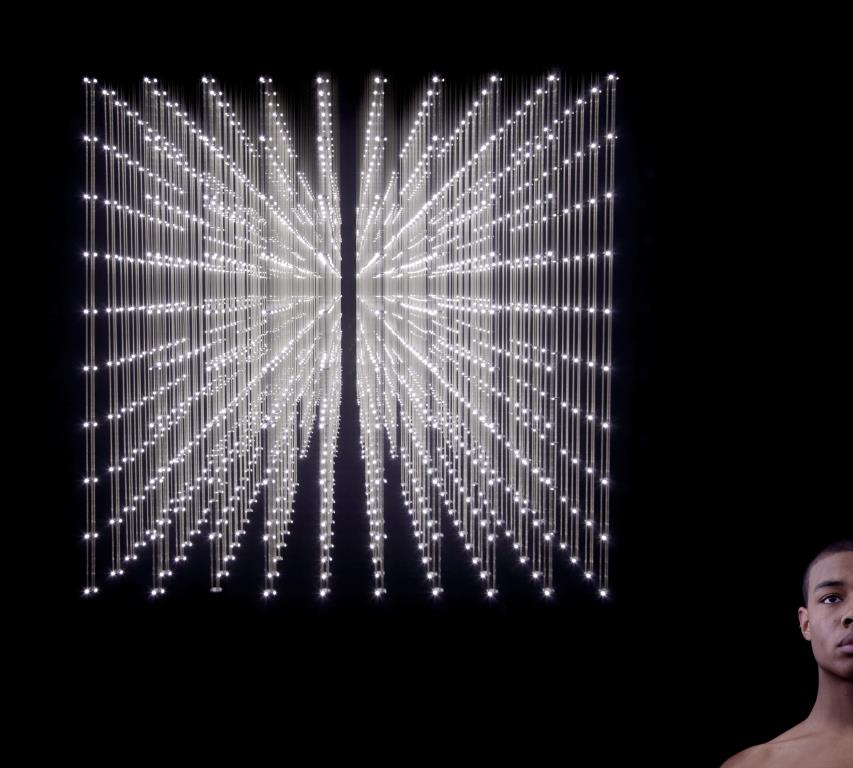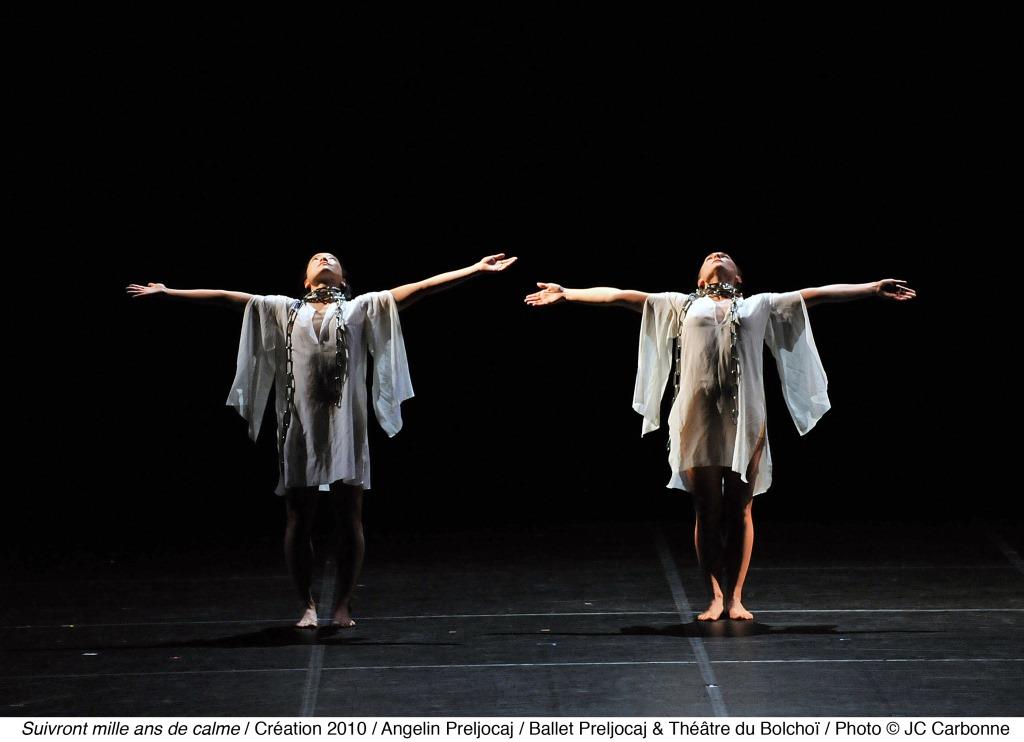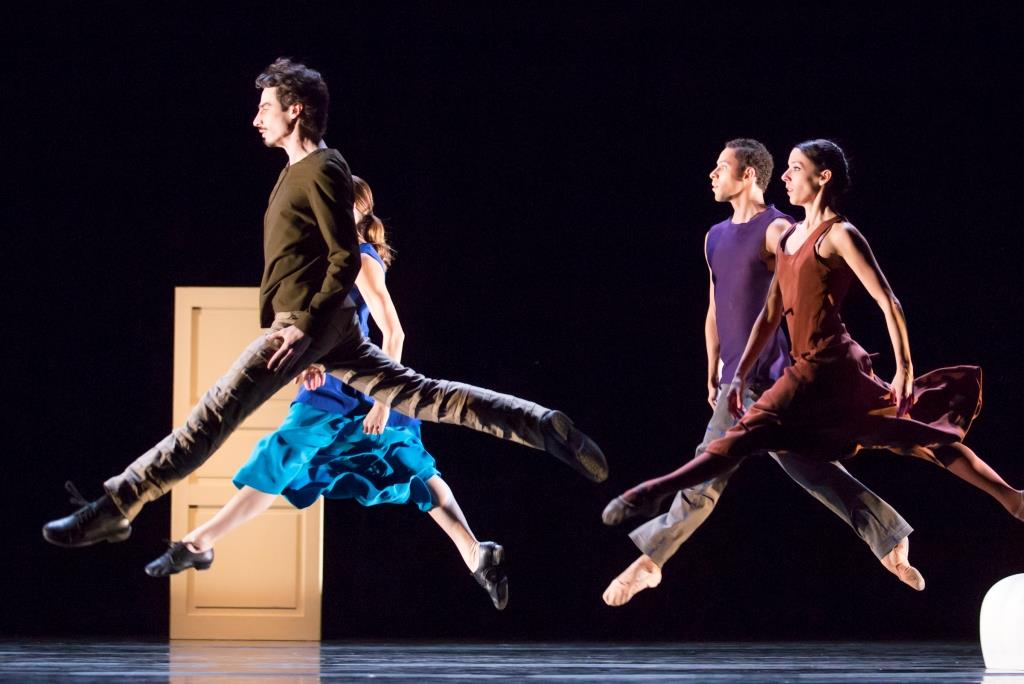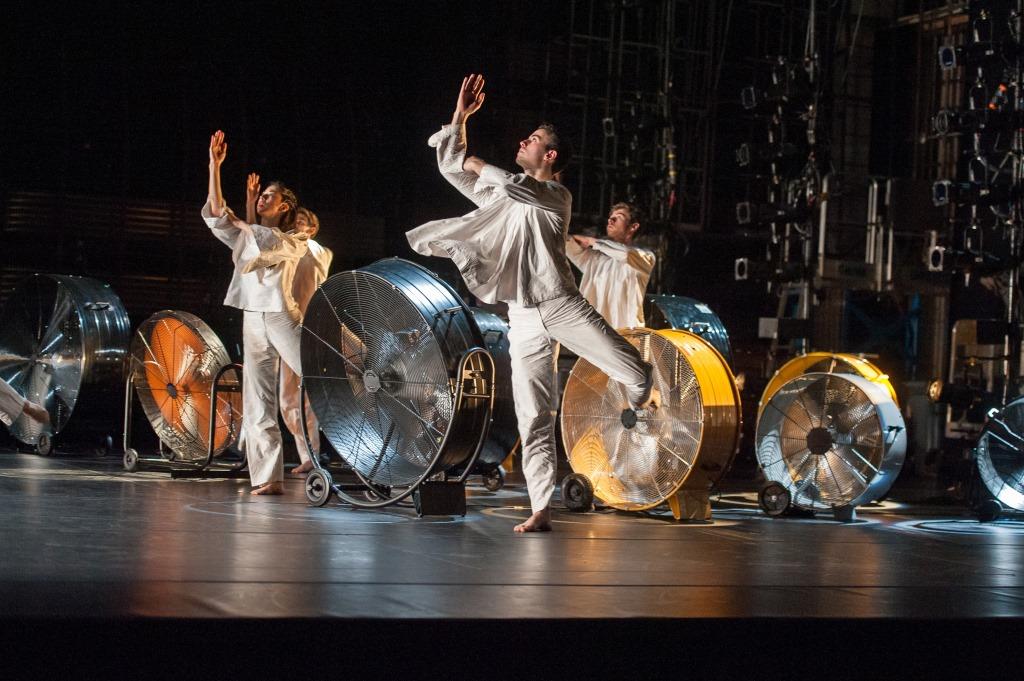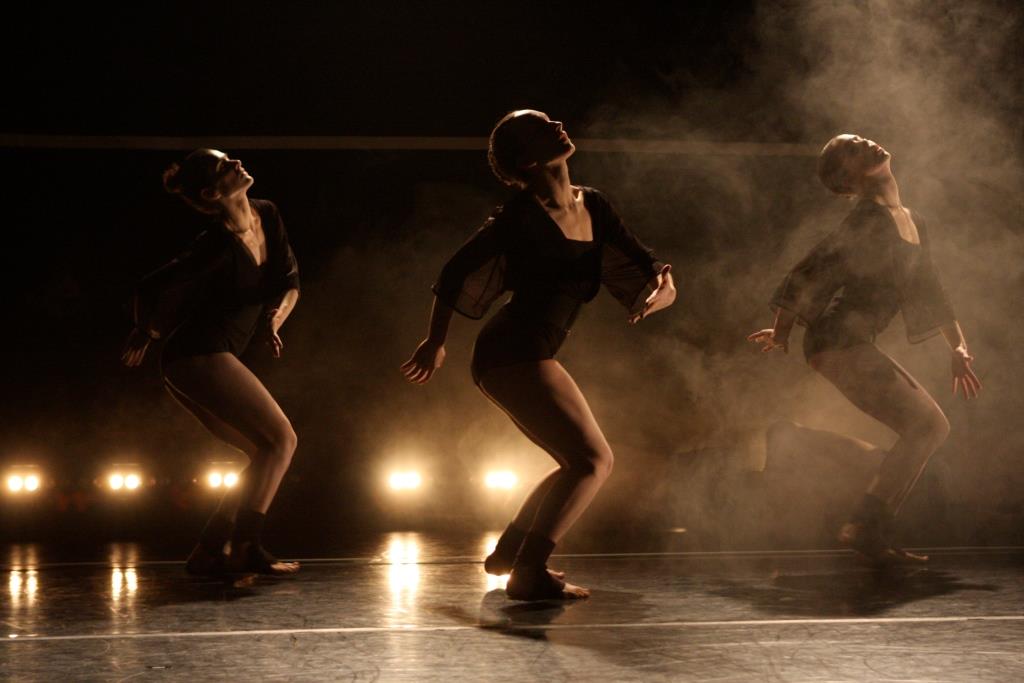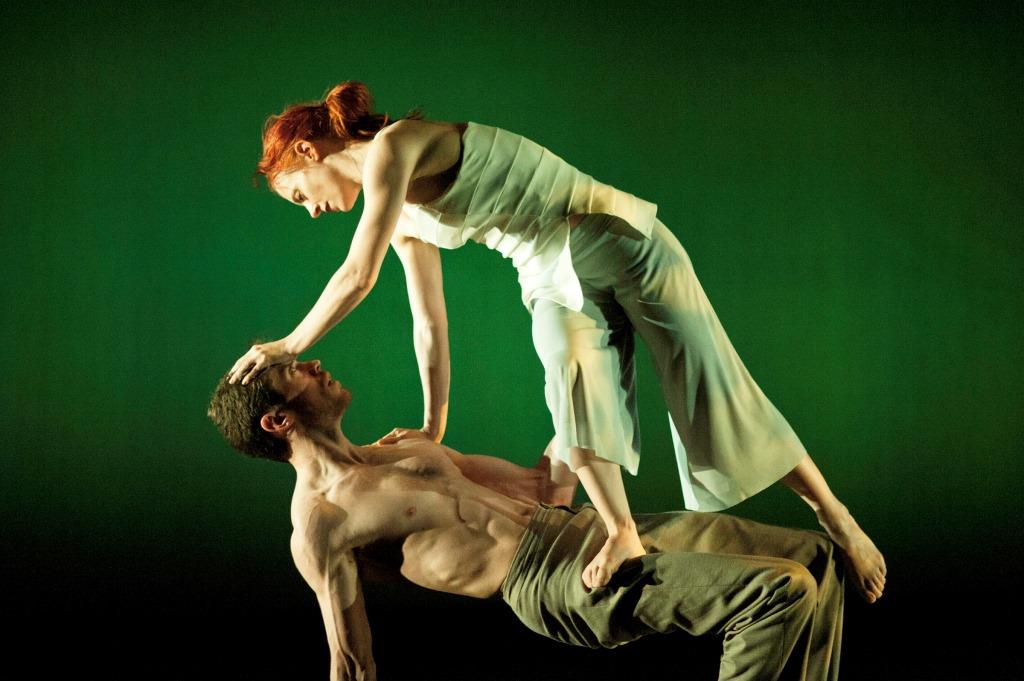 AMBITIOUS: "Having or showing a strong desire and determination to succeed," according to one definition. "Intended to satisfy high aspirations and therefore difficult to achieve," reads another. On Wednesday evening, April 24 at HGA Architects and Engineers in Minneapolis, Northrop announced its 2013/2014 season, described as "a new year of ambitious dance." Yes, the drive for success is clearly present, as are the high aspirations—and, given the companies on the roster that inspire and aspire, achieving those ambitions looks well within reach. Thrillingly so.
Let's start with the success quotient. Northrop MOVES—so called, I believe, because performances will again be on stages other than Northrop, which remains under reconstruction—opens Sept 21 with Hubbard Street Dance Chicago. Northrop director Christine Tschida called the group "one of my personal favorites" among dance companies. Her highlight? Casi-Casa by Mats Ek, of Cullberg Ballet fame.
For the balletomanes, the season also includes debuts from two international ballet companies: Shanghai Ballet (Nov 12, Orpheum Theatre) and Royal New Zealand Ballet (Feb 8, Orpheum Theatre). The latter, now directed by Ethan Stiefel, shows more promise for the repertory scheduled, including 28 Variations on a Theme choreographed by Benjamin Millepied (of Black Swan fame, and now director of the Paris Opera Ballet). Also on the docket, an audacious French company known for stunning visual effects and couture costumes: Ballet Preljocaj (Nov 12, Orpheum Theatre) returns to Northrop with the U.S. premiere of And then, one thousand years of peace, inspired the apocalyptic visions in the Book of Revelation.
Now, let's move on to the real reason we get excited about Northrop's seasons — the work that can change your life:
For its brooding or goofy or diffident pulse-rousing, dizzyingly kinetic, kick-ass sensuality: Gallim Dance, founded by New York choreographer Andrea Miller (Oct 12, O'Shaughnessy). Miller's work has been performed in the Twin Cities previously by Zenon Dance Company, which commissioned two works from this young, bold, inventive choreographer: the zany and hyperkinetic Booba (a version of which Gallim also performs) set to music by Balkan Beat Box; and the dark, sensual Picnic, Lightning, with music by Joy Division.
Miller is a protégé of Ohad Naharin: She danced in his company Batsheva (Northrop 2009) along with Hofesh Shechter (whose company opened the Northrop Dance season last year). For its Northrop premiere, Miller's company, Gallim Dance, will perform Blush, which pairs the shadowy and heart-stopping intensity of Picnic, Lightning with the club feel of Booba. In his review of the show for Time Out Chicago, Matthew de la Peña wrote: "In a rip-roaring finale, the dancers coalesce in hearty celebration, an indie rave. Like the 'fuck it, I don't care who's watching' dancing of a woman that inspired Miller to choreograph Blush in the first place, the rave feels awesome, as the dancers absorb the totality of their surroundings, anticipating the following two days, when they get to do it over again."
Because of the jaw-dropping, cyborg-like beauty of the dancers' hyper-virtuosic physicality, and the layers of cultural and scientific intelligence embedded in the work: Wayne McGregor | Random Dance returns to Northrop with FAR (Jan 14, Orpheum Theatre), featuring original music by our favorite Icelandic sonic tsunamist, Ben Frost. Northrop's former director Ben Johnson kicked off his short tenure by opening the inaugural 2009 season with McGregor's Entity (soon be down-loadable to iPod). No one else makes work like this British choreographer: McGregor draws collaboratively on diverse perspectives to create his choreography — it's a process that currently encompasses scientific research into the biological nature of dance-making, memory mapping, and the cognitive aspects of the 21st-century dancing body (called, collectively, R-Research or Random Research).

McGregor's process also includes incorporating technology into his work that gazes forward in the future and back into history. Who could forget the Muybridge-like image of a greyhound loping through space at the beginning of Entity? FAR is danced in front of a computerized pin board of 3200 led lights. Jenny Gilbert, writing for the The Independent, said of the work, "There is rigour, too, in FAR. And whiplash speed, and plenty of Mr McG's trademark distortion of limbs. Yet for all its animalism (and, dammit, that is wildlife I was seeing) it glimmers with humanity."
Because it's the last time and she's a legend. Trisha Brown, the godmother of post-modern dance, whose lush, liquid, enlightening works are embued with the generosity and grace of her character has retired. Trisha Brown Dance Company is also on its last tour. This final performance (March 12-15, Walker Art Center), jointly presented with the Walker, includes the last work Brown choreographed, titled I'm going to toss my arms—if you catch them they're yours, which is just so…Trisha. Also, it's the last chance to see Astral Convertible; Set, Reset and If you couldn't see me—works that simultaneously launched and solidified her career as a maverick master.
Finally, the wildcard: the New York-based Kate Weare Company (Dec 5, O'Shaughnessy), a small contemporary dance group presenting Garden and excerpts from Dark Lark. Writing in The New York Times, Claudia La Rocco said Weare's work is "a combination of sophisticated movement invention and high-caliber movement delivery." That sounds a bit vague and fudgy to my ear: As if she's saying the work is satisfying in general, but not revelatory or innovative—or overly risky.
That's probably all right, especially because Weare's company and Gallim Dance are part of the Woman of Substance series next season. Both companies are more appropriate choices if Northrop and O'Shaughnessy are continuing their educational and performance programming with G.I.R.L. Initiative. Especially compared to some of the selections for that series this year — say, the gratuitous, uncontextualized and disturbingly violent imagery of Rosie Herrera Dance Theater (which left many audience members either angry or sobbing), or the academic, process-oriented and dance-insider references within Bebe Miller's work.
___________________________
Related links and information:
Find a list of all the events in Northrop's 2013-2014 season online: http://northrop.umn.edu/events/all
___________________________
About the author: Camille LeFevre is a Twin Cities arts journalist and dance critic.