The Creme de la Creme in Minnesota Literature
Jaime Kleiman gives an eminently readable preview for this year's Minnesota Book Awards gala, set for the evening of April 25 at St. Paul's Crowne Plaza Hotel.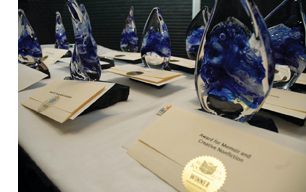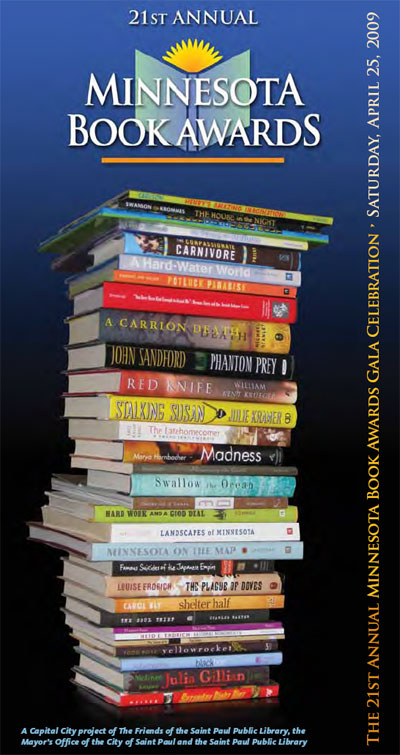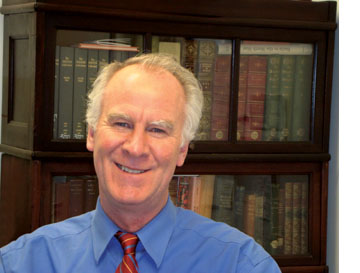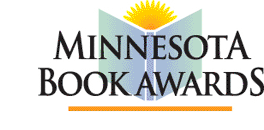 THE MINNESOTA BOOK AWARDS GALA MAY NOT BE AS SPLASHY AS THE IVEYS (the annual awards ceremony for theater folk) or as avant-garde as the Sage Awards (which honors local dancers), but this annual ceremony is an eloquent testament to the depth and breadth of literary life in the Twin Cities. Some fun facts: We are consistently ranked within the top three most literate cities in the country — Minneapolis ranked #1 in 2008, followed by Seattle and Washington, D.C. — and the metro area is home to over fifty publishers, including Capstone and Lerner Publishing, which together publish more than half of children's nonfiction in the United States. The Twin Cities area has a disproportionately high concentration of published authors, many of whom receive support from organizations like the Playwrights' Center, Loft Literary Center, and numerous prestigious grants and foundations.
For the last 21 years, the Minnesota Book Awards have offered yearly tribute to this lettered wealth, celebrating the crème de la crème of Minnesota writers. Nominations can range in the hundreds — this year there was a record 319 noms — in each category: poetry, children's literature, general nonfiction, genre fiction, memoir and creative nonfiction, books about Minnesota, novel and short story, and young people's literature. After an exhaustive selection process, the pool is narrowed down to four finalists in each category.
An event this large requires a lot of planning, explains Alayne Hopkins, the programming coordinator for the Friends of the St. Paul Public Library, which hosts the gala. "We start receiving books in September," says Hopkins. "There are three different judges in each category and [they] whittle it down to the winners, but that information is totally secret until the night of the gala."
This year's event will be held in the ballroom of downtown St. Paul's Crowne Plaza hotel, which seats 700 people. Hopkins anticipates another sold-out event. In addition to the awards ceremony and reception, there will also be tables for book sales and signings. Think of it as an erudite version of the Golden Globes.
For first-time author Kao Kalia Yang, being nominated feels like a truly momentous achievement. "It's very exciting for me and for my family," exclaims the 28-year old. "I'm the first Hmong person that's ever been nominated, so for my community it's a big deal." Yang was born in a refugee camp in Thailand and immigrated to St. Paul when she was six years old. Her book, The Latehomecomer: A Hmong Family Memoir, is the story of her family's escape from Laos and their life in the camps. At the heart of the book is Yang's devotion not only to her native culture but to her adopted homeland as well. "Minnesota is the place that taught me English, and it has been the strongest support base into my entry into publishing and literature," she affirms. "I'm very proud to say that I'm a Minnesota writer."
(Watch the beautifully produced book trailer for Yang's memoir below)
For Stanley Trollip, one half of the writing team that calls itself Michael Stanley (his partner in crime is his lifelong friend, Michael Sears), the nomination is a hoot. A native of South Africa, Trollip was a professor who happily relocated to Minnesota for his job decades ago. After retiring in 2003, he and Sears went on a trip to Botswana and decided to write the thriller A Carrion Death, the first in a series of novels about a detective who uncovers corruption deep in the heart of Africa. "We were quite amazed that our first novel got nominated, and to be a finalist is fantastic, especially if you look at the competition," says Trollip in his slightly accented, genial voice. "Given some of the financial problems everyone is having, I think books are becoming popular again. It's wonderful to see organizations like the Friends of the St. Paul Public Library do something like this."
Other nominated authors include sisters Heid and Louise Erdrich (for poetry and fiction, respectively) as well as the Pulitzer Prize-nominated author Marya Hornbacher, whose memoir about bipolar disorder, Madness: A Life, was just re-issued in paperback. (Click here to read a list of all the 2009 finalists in every category.)
Winning authors receive a hand-blown glass award mounted on a granite base, designed by local glass artist Dick Huss, as well as a cash prize of $250. There are three other special awards — the Readers Choice Award, the Kay Sexton Award (this year's recipient is Patrick Coleman, the acquisitions librarian at the Minnesota Historical Society), and the Book Artist Award (which will go to Paulette Myers-Rich), which is co-sponsored by the Minnesota Center for Book Arts.
"It's pretty incredible to see the volume of books coming into our offices," concludes Hopkins. "It's terrific that we have so many people writing in this state."
About the author: Jaime Kleiman is a freelance journalist and actor. She has written for Mpls.St.Paul Magazine, The Rake, Twin Cities Luxury + Fashion, Pioneer Press, Minnesota Meetings and Events, mnartists.org, American Theatre, City Pages, and BackStage.com. As an actor, she has performed with Walking Shadow Theatre Company, Minnesota Jewish Theatre Company, and the Chekhov Festival, among many others. See her in Workhouse Theatre's upcoming production of How I Learned to Drive, opening May 1.
CURIOUS ABOUT WHO WON? Click here to see a full list of this year's Minnesota Book Awards winners, as announced in Saturday's gala celebration in Amy Goetzman's roundup for MinnPost.com.