Bookish: Lost at Sea
On Harper Lee and publishing's disappeared, on insatiable readers and the authors whose work we love so much that we're left, always, wanting more.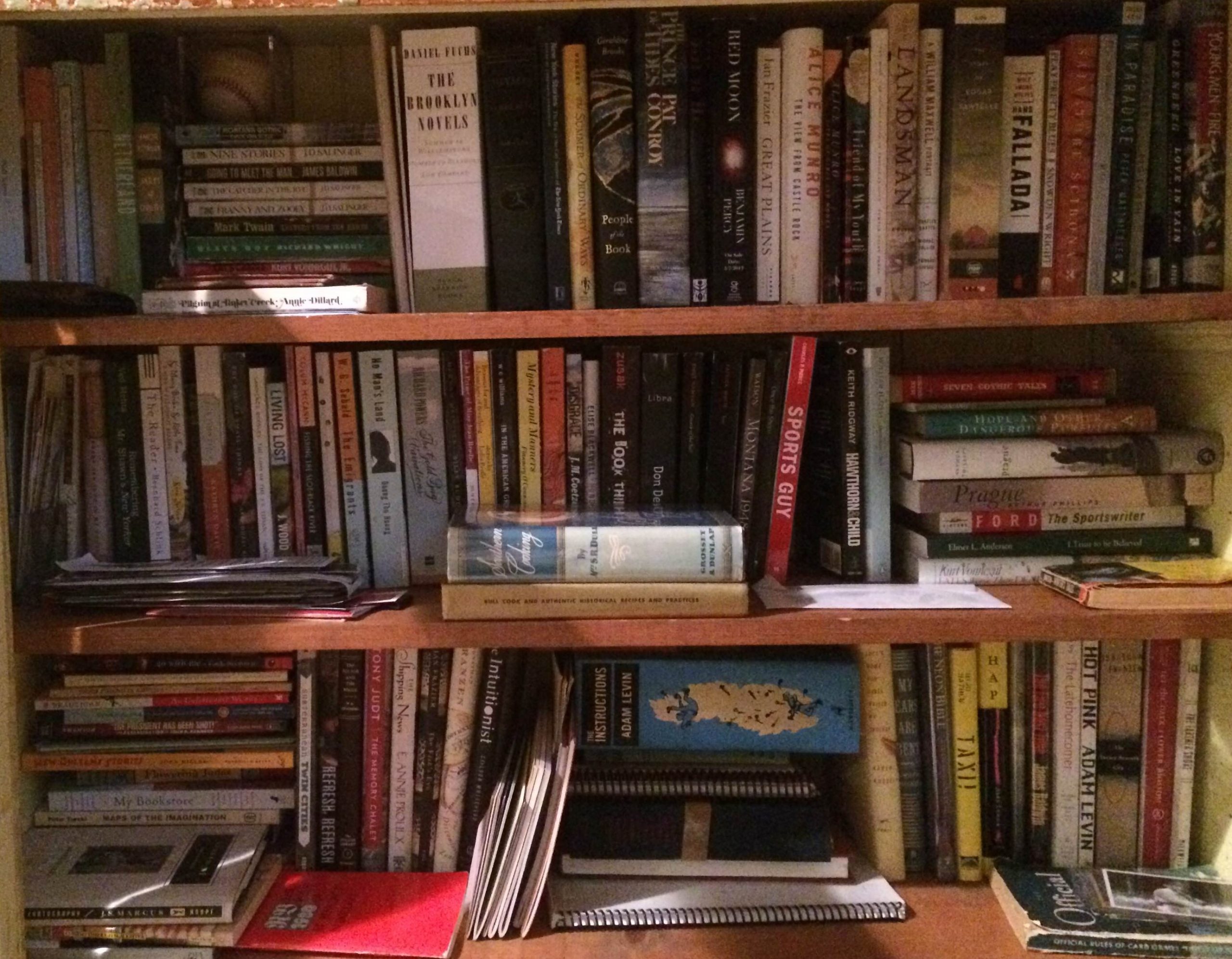 What can we expect from artists we love? Do they owe anyone (us, themselves and, yes, I'll say it, me) anything, in terms of output? This isn't mere philosophy for me. There are a number of writers I check in on periodically on the off chance they have something new due out soon. I don't stalk anyone. I don't send them encouraging or disparaging emails. My twitter account is not @WriteanotherdamnbookbeforeyoudieGeorgeRRMartin. (Actually, Editor, can you look into that for me? If it doesn't exist I want to buy that handle and domain name. Editor: All clear. It's yours for the taking.)
These questions started to percolate for me during the whirlwind of publicity for Harper Lee's most 'recent novel'. A lot of friends hit me up for my thoughts on the matter and, I have to say, my feelings are complicated. I was excited by the fact lots of people were talking about a novel. I was dismayed by emerging details about how the thing came to be and when. I'm not a Lee scholar by any means, but in both the circumstances of its release and in its content (beyond an admittedly great title), Go Set A Watchman is pretty distasteful. Personally, I'm persuaded it was never her intention for the work to be published as it was. Calling it a travesty might be putting it too strongly, but it's somewhere in that neighborhood. (#Boototheexploitationofagingoncewildlysuccessfulwriters!) That said, reasonable people can disagree, and it's not something I'm inclined to argue over too much.
But the larger questions surrounding the Harper Lee situation, to do with the vagaries of authorial intent and desire (or lack thereof) to ever publish more books after To Kill A Mockingbird, are fascinating. Maybe she just didn't have another book in her. Perhaps she simply didn't care to write more. Maybe the pressure to duplicate the success of her debut novel was simply too much to face. Fear of failure is something we all deal with on some scale. Most writers, I assume, wish for some amount of commercial or critical success. But actually achieving a measurable level of fame is its own prison. Take, for example, that Swedish guy and his series of Girl With a Dragon Tattoo books. First, he couldn't get the novels published, and then he died. And then the books went bonkers globally — so much so that his noble publisher posthumously added a fourth book to the series, written by someone else entirely. (I don't think that went quite as well for them.)
The temptation to follow a one-hit wonder with more just like it is easy to understand. There are so many examples of that sort of thing happening in books and music; I can't begin to list them for fear I wouldn't be able to stop. (Besides, I feel a little bad about mentioning specific names; writers have been known to Google themselves, and I'm not looking to twist the knife.) Big film companies will sequel almost anything that sells tickets, because it's easier to repackage a movie that worked than it is to come up with a new idea.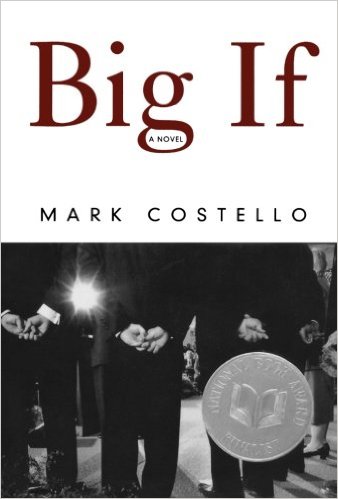 When I think about writers I'd like to see more from, Amy Hempel is one of my big fish. She belongs on any monument that could be made to celebrate short story writers. And she's certainly published enough that there is no sensical reason to complain. But I am always wishing for more of her particular kind of genius. Failing more, you can bet I'll continue to re-read her work and pretend it's new again. Another of my big fish, Mark Costello is an author whose backstory is as interesting as the work he's published. He was a federal prosecutor in New Jersey and published his first novel, Bag Men, under the name John Flood. Six years later he published his "debut" novel, Big If, under his own name. Both are entertaining reads and very much deserve to bust out of the silly genre box they're too easily lumped into. He also wrote, or co-wrote, a book published in 1990 called Signifying Rappers. (His partner in writing that book was a gentleman named David Foster Wallace.) There's been nothing but radio silence from Mark Costello since that second novel came out. Can we please change that?
The Gangster We Are All Looking For by lê thi diem thúy was published in 2003 and received solid reviews. It's a novel of immigration, displacement, and search for home that, to me, stood above many others in a crowded category of books on similar themes. It's a slim work at 158 pages, but there's so much those pages carry with them, in terms of emotion and storytelling and voice that, again, it feels ungrateful to ask for more. But, of course, I do want more from her, too.
Joel Kostman is (or was) a locksmith working in New York City, and his collection of essays, Keys to the City, offered a glimpse into a work world I had never really considered, much less read about. But his stories about his life and the people who needed his professional help were so enjoyable, I'd gladly dip back into more by him. I don't know that he'll ever publish again either. Another writer I'd like to hear from again, Scott Cheshire's situation is a bit different from those already mentioned, in that his debut novel, High as the Horses' Bridles, was just published within the past two years. I loved it and can't wait to see what he does next. The bar he set for himself is high. (But no pressure, Scott. And if you somehow see this: Many thanks for the gift of your fine novel.)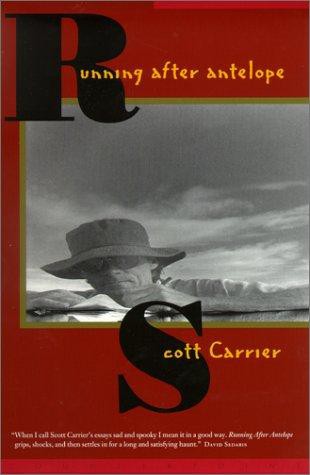 Based on a quick scan of my bookshelves, here are some other folks who could really help me out: Joan Wickersham, Edward J. Delaney, Elliott Holt, Nam Le, Katherine Dunn, Ayana Mathis, Robert Olen Butler, Mary Gardner, Chad Harbach, William Henry Lewis, Bill Cheng, Kent Wascom, Oonya Kempadoo and Scott Carrier. (Speaking of that last: do you know Scott Carrier? My friend Chris forced Running After Antelope on me 15 years ago, and my life is now delineated by the before and after of my reading it.) Edgardo Vega Yunque (if that name rings familiar, he is the father of singer extraordinaire Suzanne Vega) is the author of a wild novel with a wilder title. And Shirley Hazzard. (Wait, is she still alive? …Yes, Google tells me that, thankfully, she is still with us.)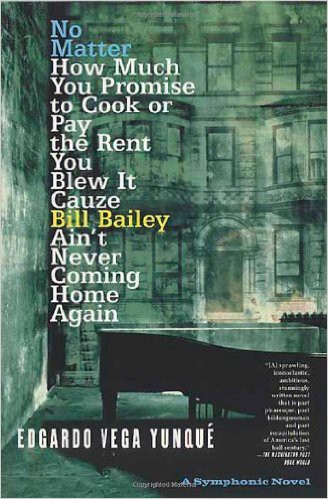 All of these people have written books that matter deeply to me and, quite selfishly, I'd like to read more of their work. Finally, I feel mildly guilty about my pirated HBO Go pass, or whatever it's called. I don't really use it anymore — haven't in a very long time. So, I've never watched a single episode of Game of Thrones; I haven't read any of the books either. No judgment, Mr. Martin. I have it on very good authority(ies) that your stuff is stellar. All this is to say: Don't pay any attention to what all of those people say to you online. They are monsters.
Hans Weyandt has worked at four independent bookstores In St. Paul/Minneapolis over the past 15 years. He is the former co-owner of Micawber's Books and the editor of Read This! published by Coffee House Press. He currently works at Sea Salt Eatery, Moon Palace Books and Big Bell Ice Cream.