Regrets Only
Our music columnist, composer/pianist Jeremy Walker, just celebrated his 40th birthday - this month, he reflects on the something and nothing of that milestone, and on his recent trip to NOLA to play with some of the storied town's best musicians.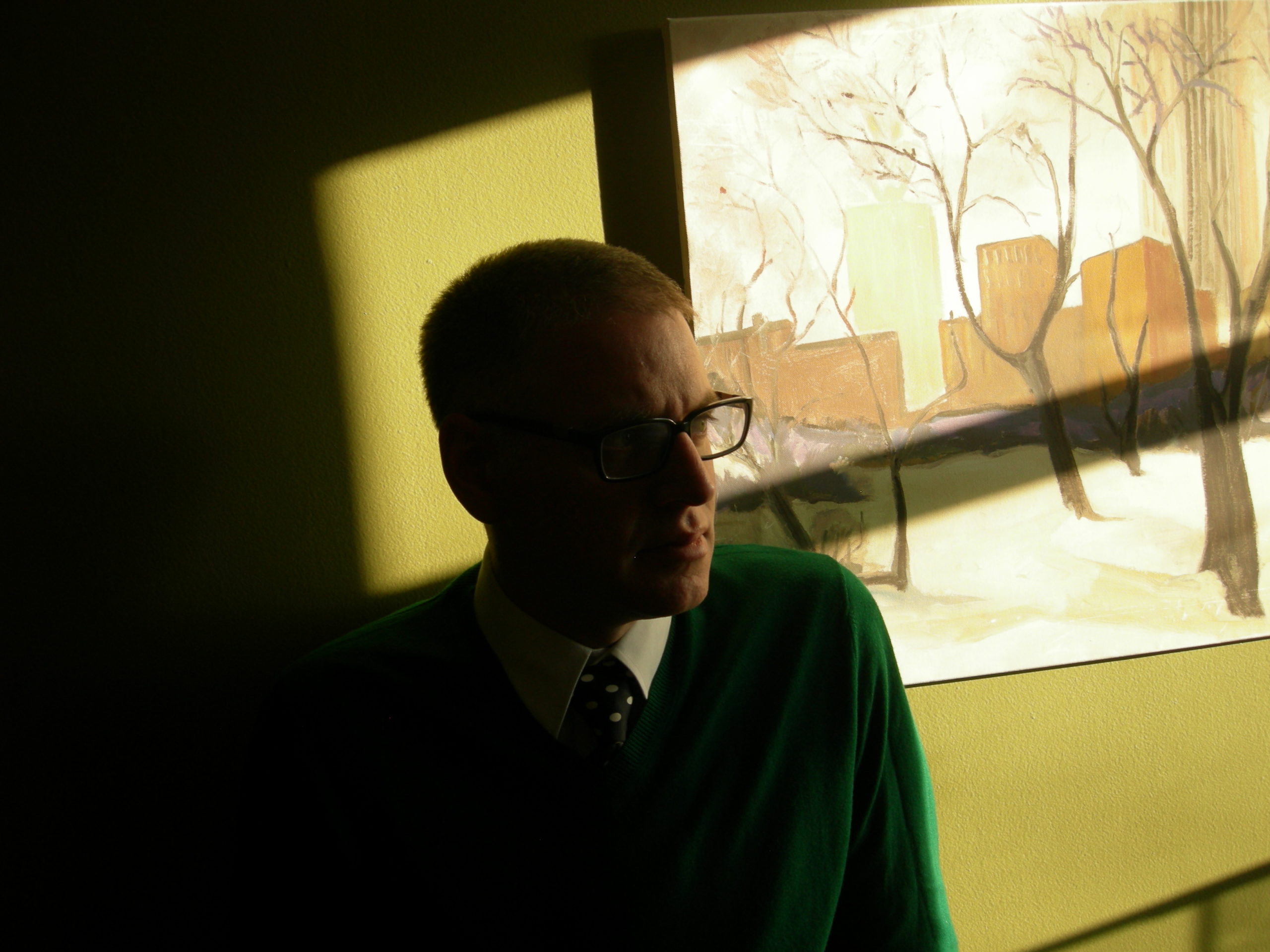 SOME THINGS HAPPENED A COUPLE OF MONTHS AGO that, up until they actually took place, I never truly believed would happen. First of all, I turned forty, which is both significant and nothing, really. I have no idea what it means, but I am certain it must mean something. For a long time, that age seemed remote to me, theoretical even. It wasn't so much that I didn't believe I would make it to forty, but that I thought I would become something fully different — like I would molt the past altogether, leaving it behind to come out something new, and cooler.
When I look in the mirror, I see the years in my eyes and definitely in my gray hair. I feel it when I look at my son, who at thirteen is now older than I was when I started to try to play jazz. And he is taller than me. But I still feel the same. That is the confusing thing. It is also completely predictable, because people have described feeling the same inside as they age since time immemorial. But I didn't predict it. Could it be that I just wasn't capable of being that honest with myself? Or, maybe it is just one of those things you have to find out for yourself, when you get there.
Forty is nothing if not a nice round number to hang your reflections on. So, I have been reflecting, which I find is largely synonymous with regretting. I have heard that platitude, the one about not regretting things because they've made you the person you are. I am sorry, but that is just something to stitch onto throw pillows. I regret things. I regret not hanging on to — at all costs — my Chickering grand piano from Brilliant Corners. I needed money badly, but even years later I still miss it, still regret selling it. I regret most the things that made me need the money so badly that I had to sell it. I regret hurting people.
We have all done such things, a lot of them. It's right to regret them.
It is, of course, also true that the many things I have to regret are part of who I am. But that doesn't mean I don't wish I could take them back, and be otherwise. I just have to accept the regret as part of me, too. I guess the truly worrisome thing, as I reflect on all this, is the realization that I have no reason to believe I will stop doing things that I will later regret.
This being human is no walk in the park.
I'm going to stop with the regret stuff because it is starting to sound like complaining, and I hate complaining. I'm going to get back to what this essay series is all about, music. Really, I am. But before I do, just one more digression, about complaining: When did it become the principle mode of discourse? Seems like people connect most over what is collectively bothering them: Everybody is tired. It's too hot/cold outside. My boss is_____. And on and on. And these complaints get dressed up as witticisms for semi-public consumption on Facebook or Twitter. Dissent is important. Discontent is useful. And pointing to problems can be, too. But not all the time. The fact that you're disgruntled doesn't make you Jon Stewart or Stephen Colbert. And now, with this, I'm just as guilty. The irony's not lost on me. That other people are irritating is always true, as is the fact that every last one of us is dead foolish in some area.
______________________________________________________
Forty is nothing if not a nice round number to hang your reflections on. So, I have been reflecting, which I find is largely synonymous with regretting. That platitude about how you shouldn't regret things, because they make you who you are – I'm sorry, but that's just something to stitch onto throw pillows. I regret things. Plenty of them.
______________________________________________________
BACK TO MUSIC. SO, HERE'S ANOTHER THING I NEVER REALLY BELIEVED would happen: I played with some of my heroes, and in a place of almost mythic importance to me. (Getting there is why I had some time on my hands for wallowing.) I was lucky enough to go to New Orleans recently and play with the great and soulful Wessell "Warmdaddy" Anderson for a few gigs. One of them was at Snug Harbor, a thirty-year-old club just across the way from the French Quarter where Ellis Marsalis has been holding court for well over a decade, and where many of the great players of our time have worked it out and cut their teeth. Given that I was a saxophonist for most of my life and only six years ago switched to piano, I felt a little overwhelmed to be there.
I played with a sextet made up of NOLA musicians — and me. Harry Anderson, the new director of Jazz Studies at Southern University played all kinds of deep down bass. Wess Anderson's own son, Quad (he is the fourth Wessell) sounded great on trombone, playing with a huge sound and great attention. Steve Lands played trumpet with spirit and panache; mark my words: he's sure to be making a broader noise in the jazz scene. The young and exceedingly swinging drummer Darrien Douglas fueled the festivities all night. Victor Goines, of the Jazz at Lincoln Center Orchestra, played a ton of tenor saxophone; Delfaeyo Marsalis tore it up on the trombone.
The feeling as we played that night was expansive, and very different from my experiences doing so in both New York and Minneapolis. That night in New Orleans, there was so much energy and such a sense of celebration. I enjoyed myself thoroughly and was challenged at the same time (and sometimes, I got my ass kicked).
Of course, the setting didn't hurt either. I love that city – the music, the food, and the atmosphere. I have always loved the Big Muddy, too (I can't remember how many times I have read Huckleberry Finn and Life on the Mississippi). The people in New Orleans are engaged and warm, generally. I even love the heat, at least after 6 pm. And it doesn't hurt to walk down Frenchman's Street with Wess. He knows everybody and everybody knows him, so the gigs felt like a party before, during, and after.
For this month's column, I don't have anything large or philosophical to say, milestones reached or not. It is August as I write this, and we're all both winding down and gearing up for the onset of fall. I'm back home in New York now, and glad to be here; and I am excited to come home to Minneapolis soon for some good friends and beer.
While I was in Louisiana, I stayed with Wess and his lovely wife Desi at their home in Baton Rouge. Desi cooks food of profound love, flavor, and even information. We had a lot of laughs and drank good wine and listened to all kind of great jazz. I felt so at home with them, that leaving to go back to my place in New York left me homesick.
It was a soulful (that well-worn but resilient word) way to mark my fortieth. I'll just end with this: Music is a community event. It needs to be supported, sure enough, but New Orleans always reminds me that music does some supporting of its own. It is too easy to focus on how this country doesn't embrace its music enough, albeit that it's a fact, true for certain. But music, our music, is still out there lending us its support. It is still out there swinging and playing blues and making feet tap. It is still out there critiquing and challenging. It is still out there soothing. And it is still calling us home.
______________________________________________________
About the author: Jeremy Walker is a composer/pianist based in New York. He has performed with Matt Wilson, Vincent Gardner, Wessell Anderson, Marcus Printup, Ted Nash, Anthony Cox and other notable musicians. He was the owner of the now defunct club, Brilliant Corners and co-founder of Jazz is NOW! in Minneapolis. In April 2011, Walker stepped down as Artistic Director of Jazz is NOW! to focus Small City Trio in Minneapolis and several new projects in New York. Small City Trio just released their first album, a collection of original songs by Walker called Pumpkins' Reunion, available digitally on iTunes.