Songs From a Room
Music writer Youa Vang talks with Nicole Breidel on the roving underground concert series, SoFar Sounds, and carving out a career in the music business.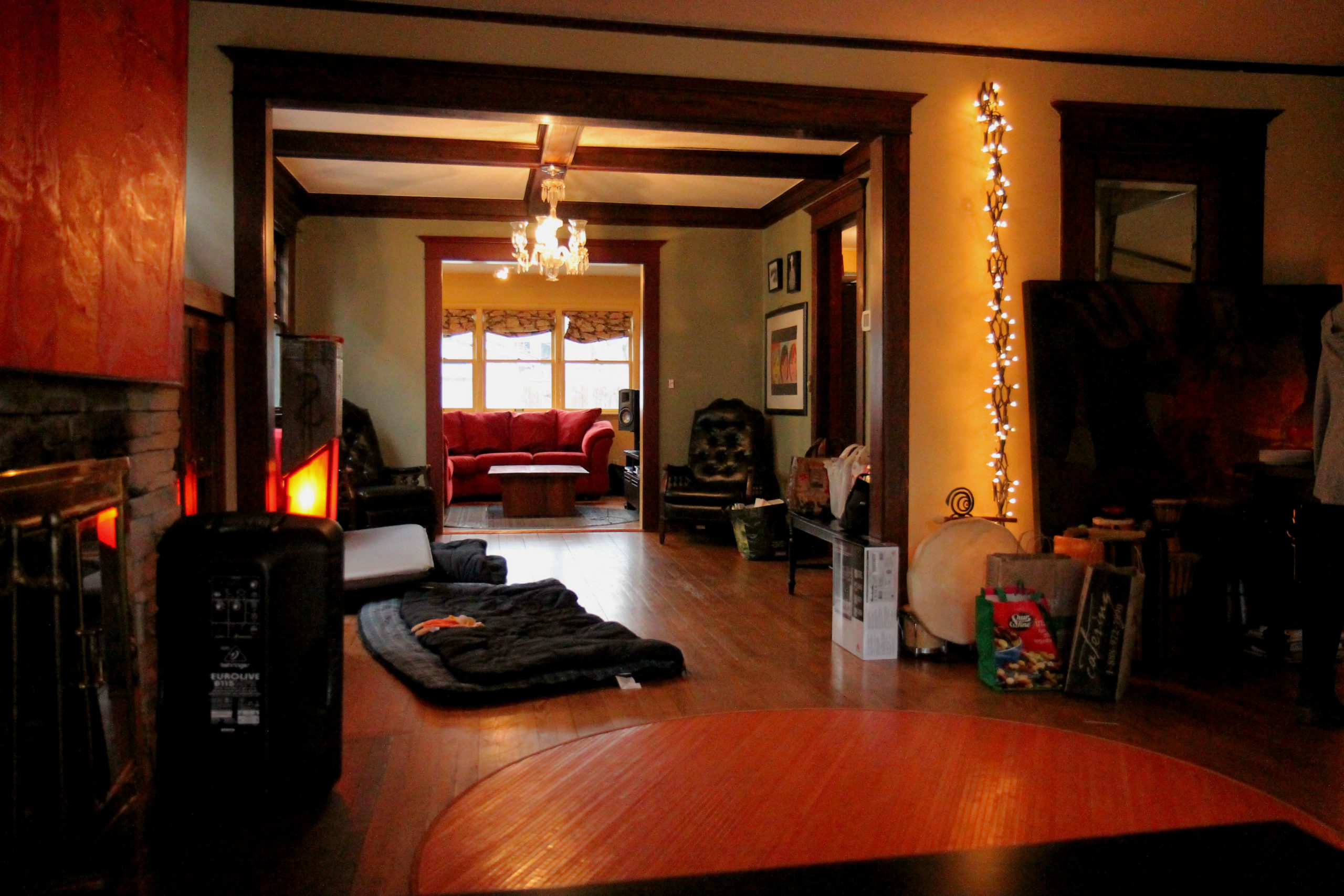 "My greatest fear is that no one will show up," Nicole Breidel ruminates as she readies water bottles and snacks for guests in the currently-empty home of a Minneapolis resident. Her crew mills about and helps with a few miscellaneous things, in anticipation of the fifty or so people who will take over the open living room.
Breidel runs the Minneapolis branch of SoFar, an acronym for "Songs From A Room" Sounds, a concert series that features up-and-coming musicians in a different location each month—kept secret in order to keep the exclusivity of the shows intact. The show location is announced 36 hours in advance. Breidel explains, "They get the email with the location, and a note saying, 'We'll see you at 7 pm, and the doors shut at 7:30, because we are recording.'"
Participating artists—usually three per night—are given the option of a payment or a video of their performance, with the purpose of using it to promote their own music. The money collected from ticket sales goes toward the sound engineer and videographer, and the rest goes into a rolling fund for upcoming shows. When booking, Breidel's biggest concern with the events is finding the right venues. Some spaces don't work, and some potential hosts' living rooms are too small, yet she has found a way to make it work for each show—a resourceful capability that parallels her own career in music.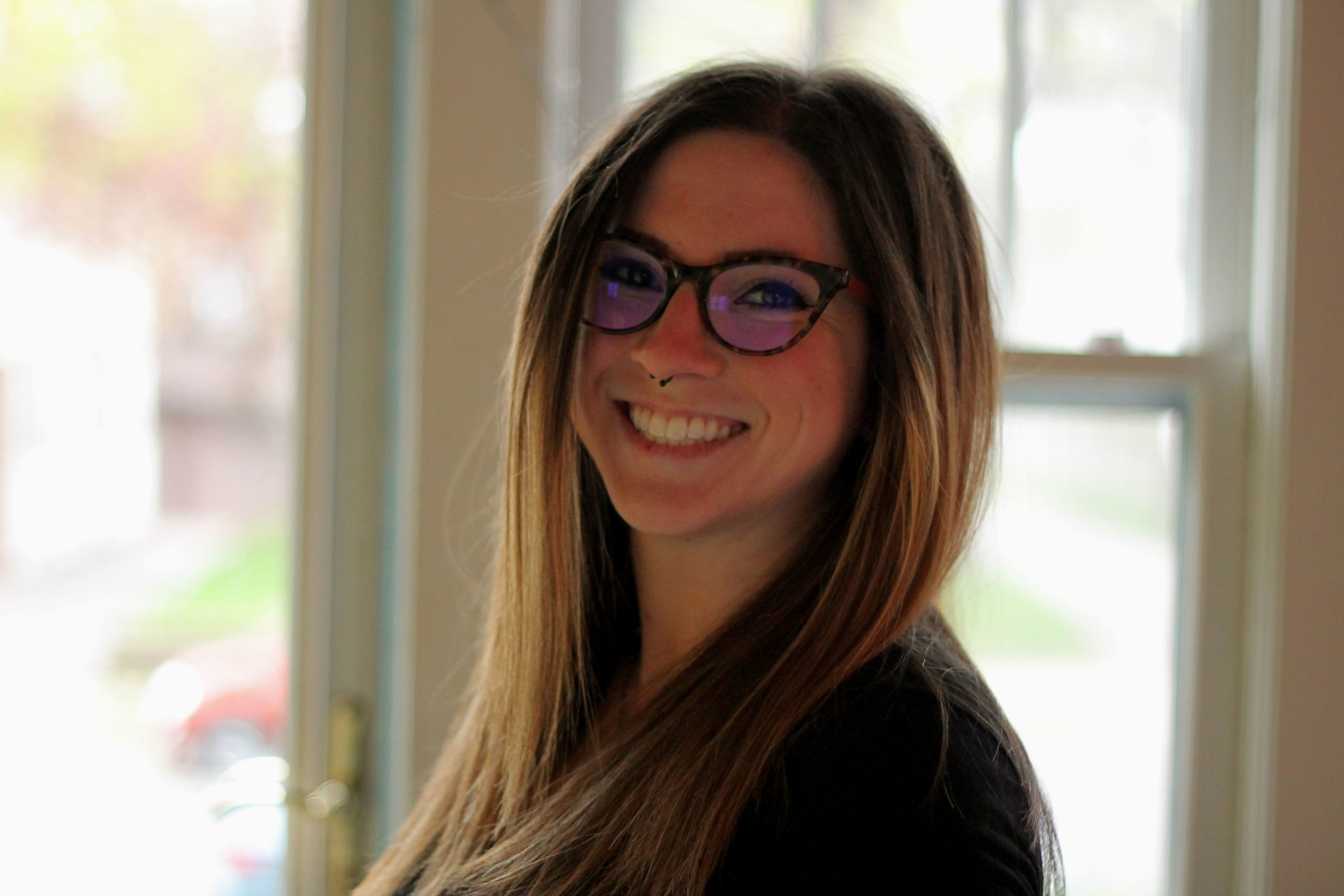 In the music business, there are workhorses and there are show ponies, and Breidel is the epitome of a workhorse. She's the first to arrive and last to leave, building success through hard work. When you first meet Nicole, she is reserved, to the point where you might miss her in a group of big personalities—which is what most musicians are. On closer inspection, you realize she is observing how she can fit into different roles, waiting for the perfect opportunity to strike and be most effective.
Getting her start in the music industry had a lot of setbacks. In 2005, Breidel was taking some audio engineering classes at IPR (The Institute of Production and Recording) when she got sick and had to drop out. Taking a few years away from working in music, Breidel took a full-time job working in real estate, but she eventually found her way back into music after she connected with Shayna Melgaard at the Varsity Theater.
Melgaard met with Breidel about working for the venue and invited her to stick around for Fitz and the Tantrums that same evening. That night fanned the flames of something that had been lying dormant while Breidel was trying to figure out what to do with her career. "I learned so much working at the Varsity," Breidel says. "I learned how people can treat each other—good and bad. Shayna showed me it's possible to make this a full-time job, whether or not she had to supplement her job by doing something else. She transitioned into Live Nation full time, and when she did that, I knew I could figure out a way to do it, as well."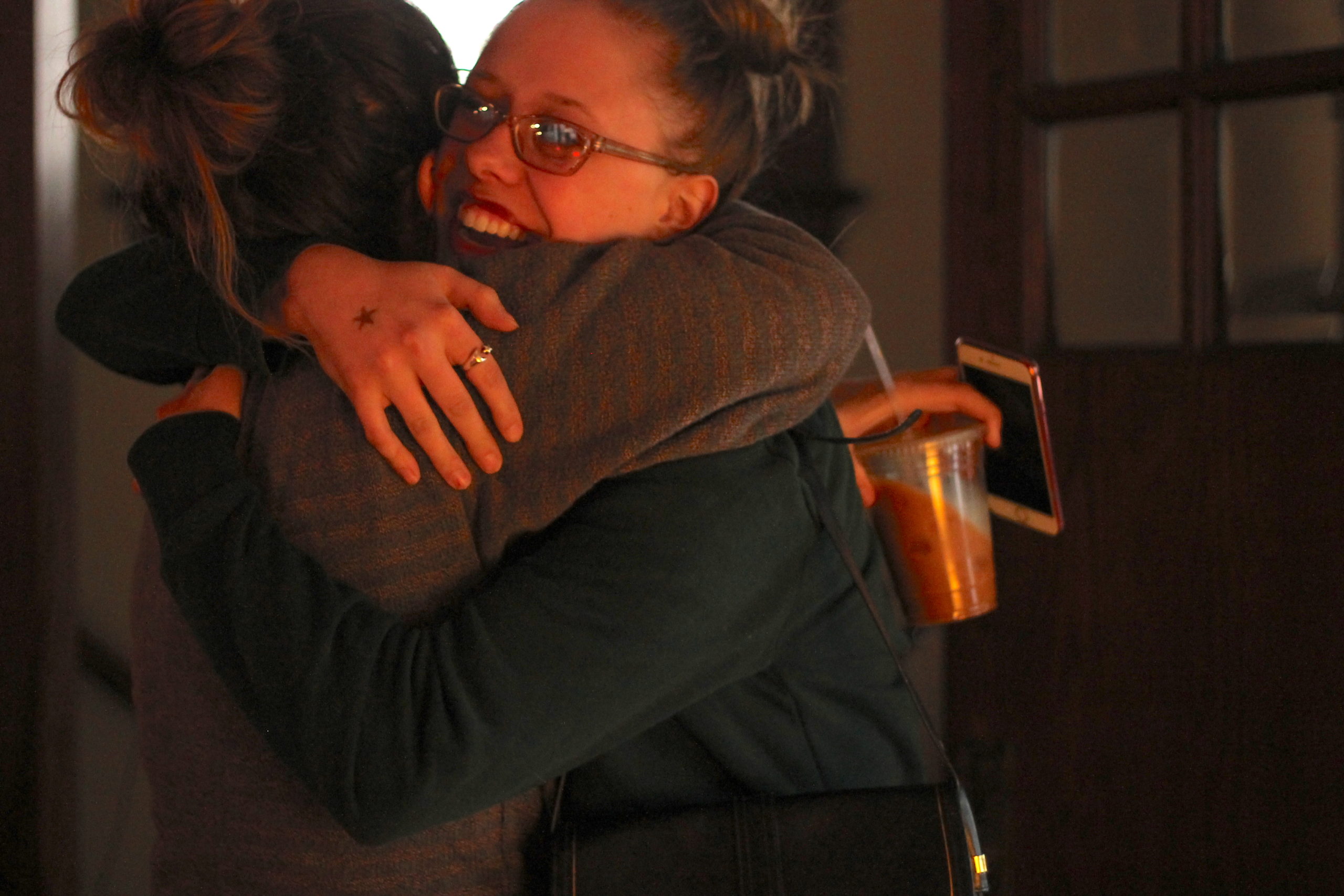 Soon after, Breidel met Andrea Bussey, who was running the Minneapolis branch of SoFar Sounds and invited Nicole to a SoFar event. Attending the shows, Breidel saw how a community that focused on supporting musicians could thrive. When the series went quiet, Breidel dug a little and found out Bussey had moved on to public television, so she had let go of coordinating SoFar. Then Nicole saw the gig posted and quickly found herself in the management role at SoFar. Curating the series has grown exponentially in the last two years, from just a few shows a year to one each month in 2017.
_______________________________________________________________________

"People question if being a musician is a job. Yes, it's just filled with more creativity. You might not have a fancy car or a fancy place to live, but you're happy and you make it work. For these people, I want to give them fifty more sets of ears to listen to what they have to say."

_______________________________________________________________________
"My initial niche was booking shows. I started in 2013 at Honey. I wanted to start booking shows, and I wanted to give all of the money to the artists. I didn't want the venue to take anything. The manager at Honey took a chance on me, and I booked stripped-down shows for a year at that venue. That has led me to SoFar Sounds, which allows me to do the same thing for musicians."
Some artists on her radar who she wants to book include Hippo Campus and The Staves, yet they need not be known worldwide to be a part of the series. "I want to bring light to new musicians," she elaborates. "People question if being a musician is a job. Yes, it's just filled with more creativity. You might not have a fancy car or a fancy place to live, but you're happy and you make it work. For these people, I want to give them fifty more sets of ears to listen to what they have to say. Everyone listens. There are no distractions. I have this older couple that will come every time and will sit as close to the artist as possible."
What draws people to these shows month after month? Perhaps it's the accessibility to something that is exclusive and underground. Perhaps it's the musicianship that the artists bring during a performance. I think it has more to do with the connection that happens during such an intimate show. Each word is heard and felt, and when thoughts and emotions are shared in a small space, there are no distractions to escape the vulnerability on display.
"Who gets booked doesn't have to be something I like. It's about what I think the audience will like. It just has to be something that sounds different or cool or has a good vibe. They don't necessarily have to go together. I'm finding musicians via the Current and word of mouth. I go to lots of shows and open mics, and I also work at the Garage as a venue manager. I'm so immersed in the music community, but I hear and read about things on social media."
Breidel's drive is palpable, and infects those who work closely with her. Currently, she works in mortgage in the mornings, and spends her evenings at the Garage in Burnsville. When her boss offered her a full-time position at the mortgage company, she turned it down in favor of staying close to the music community. She admits, "I didn't want to take that position, because I worked so much for the man and got a taste of what the music industry is through the Varsity, through going to shows and learning there is a lifestyle within that. I finally figured out a way that works for me. I've never been happier. My mom supports me, but she worries about me not having benefits and stability. She was the one that set me on this course, because she took me to the Monkees, my first concert, when I was eight years old, and I started bawling because I was so in love.
"My dad passed away a few years ago, but I know he would be proud of me for following my dreams and doing what I want to do. He was a truck driver, and he worked these crazy hours. He never had a day off. That's where I learned it. You work as hard as you can for what you want. It took me a while to realize I can have a job that I love. I was terrified to not have a full-time job, but when it came down to it, I took the plunge. The reason I work so hard is to help musicians. I'm happy doing the work to let others shine."
Stay connected with SoFar Sounds:
Writer Youa Vang is appreciative of all genres of music — even country. She lives in St. Paul and also writes for the Current and City Pages. When not writing about music or attending shows, she can be found working on her standup comedy and cross-stitching mischievous sayings while watching The Simpsons.