Inside the Cedar Commissions
Music writer Youa Vang chats with two of the composers whose works will be featured in this week's "Cedar Commissions" showcase at the Cedar Cultural Center: percussionist Zack Baltich and tabla player and composer Krissy Bergmark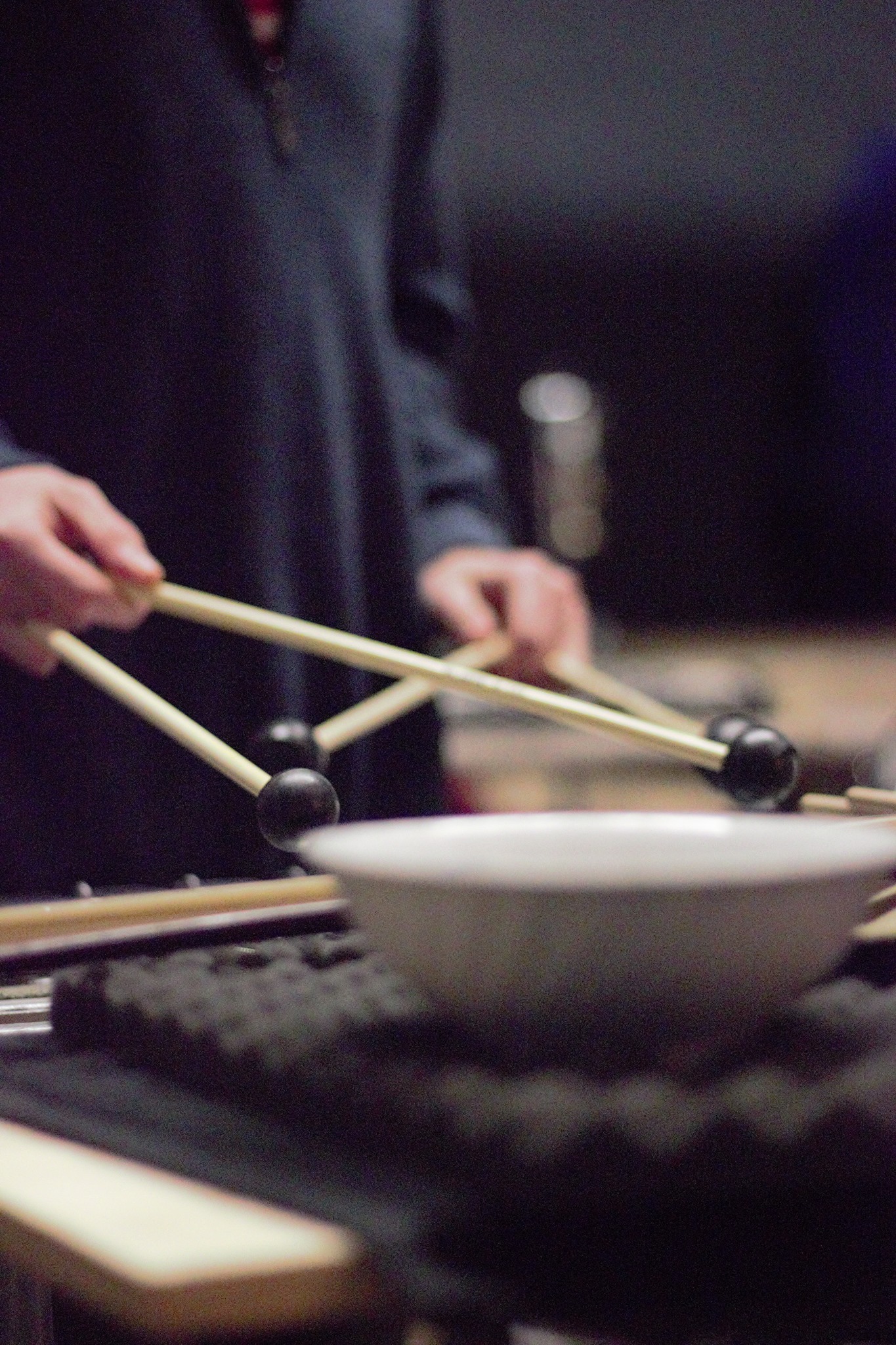 In September of 2016, the Cedar Cultural Center, along with the Jerome Foundation, paired with six musicians to compose original work. The six artists will perform their 30-minute pieces this coming weekend at the Minneapolis venue, ranging from songs about matriarchal ancestors to poetry translated into music. Night one (Feb. 3rd) will showcase Bethany Battafarano, Ritika Ganguly, and Dameun Strange. Night two (Feb. 4th) finds MC SEE MORE PERSPECTIVE, percussionist Zack Baltich, and exploring dance and the tabla with Krissy Bergmark.
Baltich and Bergmark, both percussionists, share their stories on how their pieces came together over these past months.
---
In the small, northern town of Ely, Minnesota, Zack Baltich grew up playing music with his friends on weekends and along with performing in high school band. When the winter snow melted, and spring gave way to summer, Baltich would spend his time working on his family's resort surrounded by the beauty of the Boundary Waters.
Yet, his restless hands looked for more. Seeking a place to expand his musical world, Baltich packed up his car and found a new home in the cities, where he studied music performance at Augsburg College. There, he immersed himself in classical percussion and experimentation on various percussion instruments.
For his commissioned piece, Baltich began composing in September and looked for a versatile instrument for the performance. The drummer turned to the marimba, something he found at his time at Augsburg. "I wanted something that played notes – something that allowed me to be able to choose the pitches and melodies," he shares. "Marimba is kind of an obscure instrument, but I've always found it beautiful. It's got a good combination of attack, and you can also make beautiful, soft lines."
"For this piece, I'm running certain bars of the marimba strip through guitar pedals," he continues. "I think percussionists are always trying to find new ways to make different sounds. It's something all percussionists want. I've been working with guitar players for years, and I was always fascinated with the sounds they can make with pedals. I wondered what would happen if I found a way to bring that to what they do the marimba. I had to figure out the setup I will be using Saturday night on my own. I'm sure somebody somewhere has done something like this, but I couldn't find anything like it with the marimba."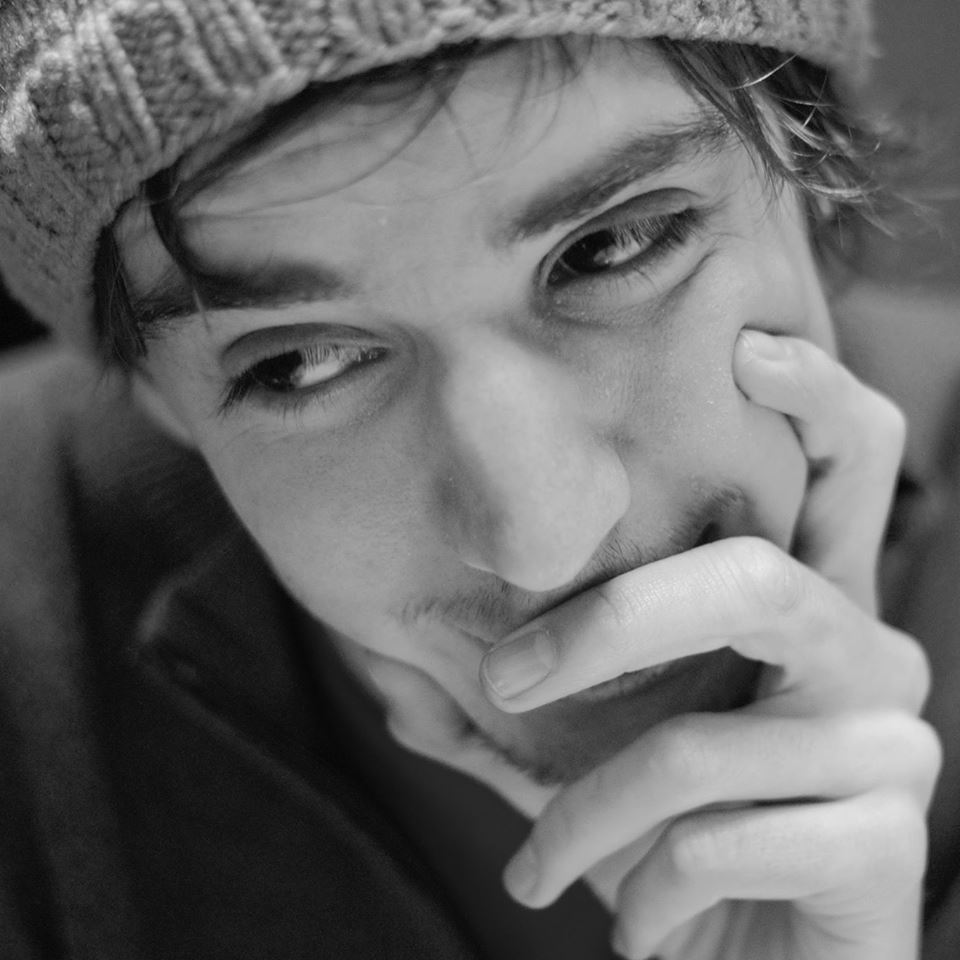 His configuration of gear is rather intricate, and Baltich's main concern with the performance is how the bars will respond with the technical setup. These instruments can both be finicky and sensitive to touch, but he says he's open to the happy accidents that may happen, lending to an organic feel for the piece. The movement Baltich wrote finds life under its own kinetic energy, and that genuineness shows through the brittleness to reveal a velvety exterior in the sound.
Adding to the live element, he will enfold bass clarinetist Carley Olson and drummer Reese Kling into the mix. Baltich composed the piece on his own, but once involved, Kling and Olson were invited to change things and mold it to fit their personalities.
"I like working with a format of one piece that has to last for a long time," he concludes about his composition. "I think length gives you more time for ideas, and more time to connect. I tried to have interesting sounds and textures that people haven't heard before, but that they'll think are cool. I also wanted to make it as dynamic as possible with loud and soft parts. Through a combination of things like that, I'm able to tell a story; instrumental music, in my opinion, can be as interesting as a song with lyrics."
"I love the Cedar; it was the first venue I went to when I moved down here. I wandered in the first night I was here in Minneapolis and saw this band called Crooked Still. I've been going back [there] since. I'm excited to share with people what sounds Reese and Carley and I are making, and I'm excited to finally share this piece, after spending so many months isolated with it. I'm so grateful for the Cedar and Jerome Foundation for having faith in emerging artist, and for giving us these opportunities."
It seems as if each chapter of Krissy Bergmark's life hinges on one little turn of the dial that seems subtle at the time, but which, in truth, served as the nudge that led her on different paths. From Illinois, the drummer studied percussion performance at Northern Illinois University before moving to Minneapolis to get a graduate degree of the University of Minnesota, where she studied the marimba, snare drum, and orchestral percussion.
During her undergrad at NIU, Bergmark took a class focusing on the tabla, a percussion instrument, similar to the bongos, that plays an essential role in classical South Asian music. Most tabla players begin at an early age, and, if they intend to continue, double down in their teens and into adulthood.
Bergmark had her work cut out for her, beginning with the instrument at 20 years old. In her eight years with the tabla, she has used her ear in classical music to bridge the gap that comes with finding an instrument later in life and found inspiration in Zakir Hussain, one of the most noted tabla players. "I tried really hard to maintain the tradition, because that's a really important foundation to have," she explains of her craft. "I do my best to respect the tradition and the music and origins. Playing outside of context is something I'm used to. I have an ear for integrating music, although the majority of tabla players stick to traditional playing."
As it's not a mainstream instrument, most percussionists may not be familiar with the tabla, but Bergmark was instantly drawn to it. She found that being able to touch and feel the instrument with her hands — unlike other percussion instruments where you have a mallet or a drumstick — brought her closer to the music. She became a different player behind the tabla.
Although it won't be part of the performance, Bergmark composed her piece on the vibraphone to find the right chords and melodies, and to flesh out the piece for her dancer that will be part of Saturday night's show. Bergmark met dancer Lauren Baker through a friend of a friend. She originally had slated a different dancer based in LA, but their schedules didn't work, so she knew she had to find someone local. She was without someone for a week, and when you only have a few months to put something like this together, that's a lot of time lost, especially if you're starting from scratch.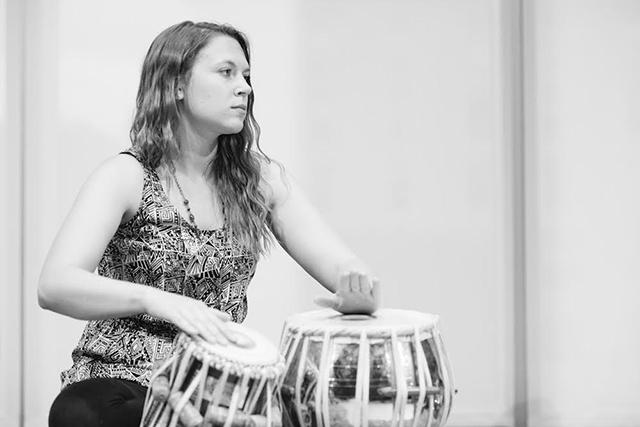 The choreography and the music moves back and forth in conversation. Because of that, the work involved Bergmark composing the music around Baker's movement and Baker creating movement around Bergmark's composition. Bergmark would watch recordings of Baker's dancing, and then she used that to reflect, both as inspiration and in the music. Her resulting composition sheds light on what it's like to balance the sometimes quiet desperation of merely being, alongside the ambition that lives inside all humans — that need to continue to evolve into better people.
"The music I make is very emotion-based," Bergmark explains. "For each of the sections of music, I had to convey a different mood or feeling. It's not necessarily a strict storyline. It's an emotional evolution of what's been going on with me. It's a storyline that takes you on a journey, but it's not a traditional storyline."
Even though Bergmark found out she would be a part of the Cedar Commissions in September, she didn't find much inspiration until after the presidential election in November. "It was a weird process," she continues. "I would write a little something, and I wouldn't like it, so I'd toss it. Then, I would write a little more. As the deadline got closer, and all of this stuff in the news kept coming in, I wrote nonstop. I've written a lot of the piece just recently. November through January were by far my most active times."
"As an artist, I think the most important thing for me, creatively, is to come to what I'm doing every day. Whether that means playing something or writing, I have to come face to face with my music. If it's there — great. If it's not, that's okay, too. Being consistent is important even though that consistency doesn't necessarily show up in terms of results. I did do a lot of writing in October, but it wasn't writing you'll ever see. I wasn't feeling the creativity."
Once inspiration did hit, it was a marathon of writing it and making sure her parts were cleaned up and given to the musicians, cellist Cory Grossman, violinist Sara Pajunen, and electric guitarist Sam Genualdi.
"The way the process has worked, it's been heavily towards me doing the writing and work earlier," Bergmark notes. "Now it's in the musicians' hands. They've got to work on their parts. Then we all come together three days before the show and put it together. I know the musicians I've chosen are going to be fantastic. I'm really excited to hear how their voices combine to form one movement."
---
Noted performance details: Musicians will perform the new Cedar Commissions on Friday and Saturday, February 3 and 4, 2017 at the Cedar Cultural Center in Minneapolis. You can hear the new works by both Zack Baltich and Krissy Bergmark among the second night's performances.