OPEN, a homegrown pandrogynous love story
Filmmaker Jake Yuzna's path to winning the Berlin International Film Festival's Teddy Jury Award this year reveals a deep debt to Twin Cities support from organizations both upstanding and underground.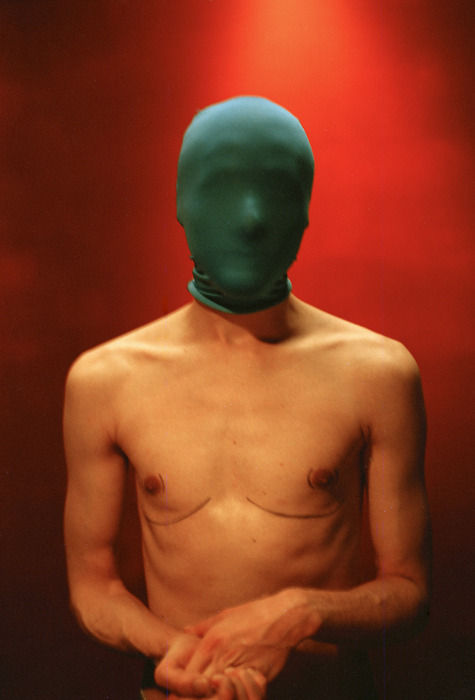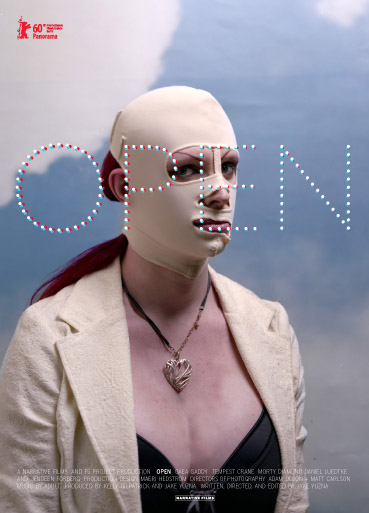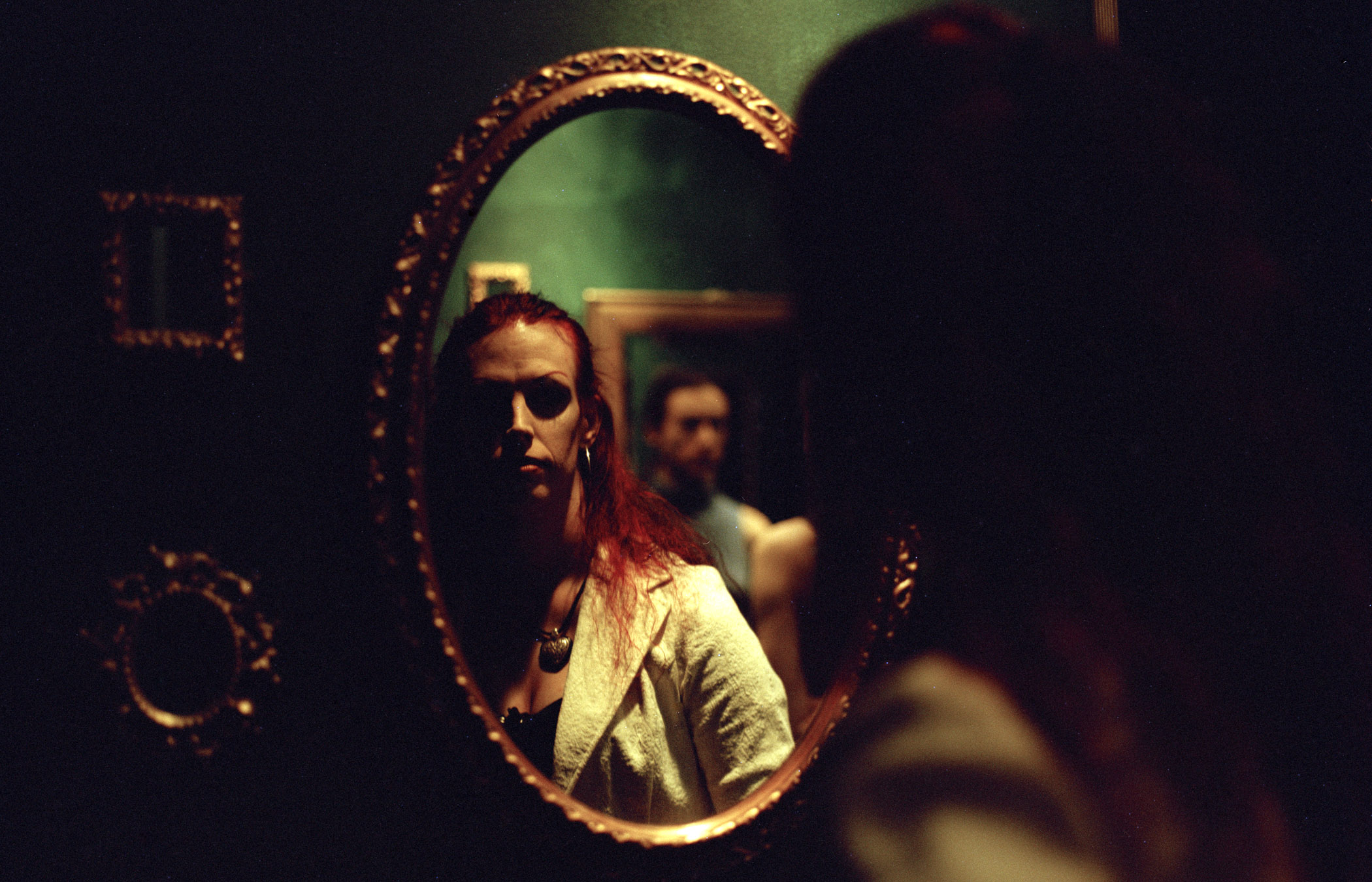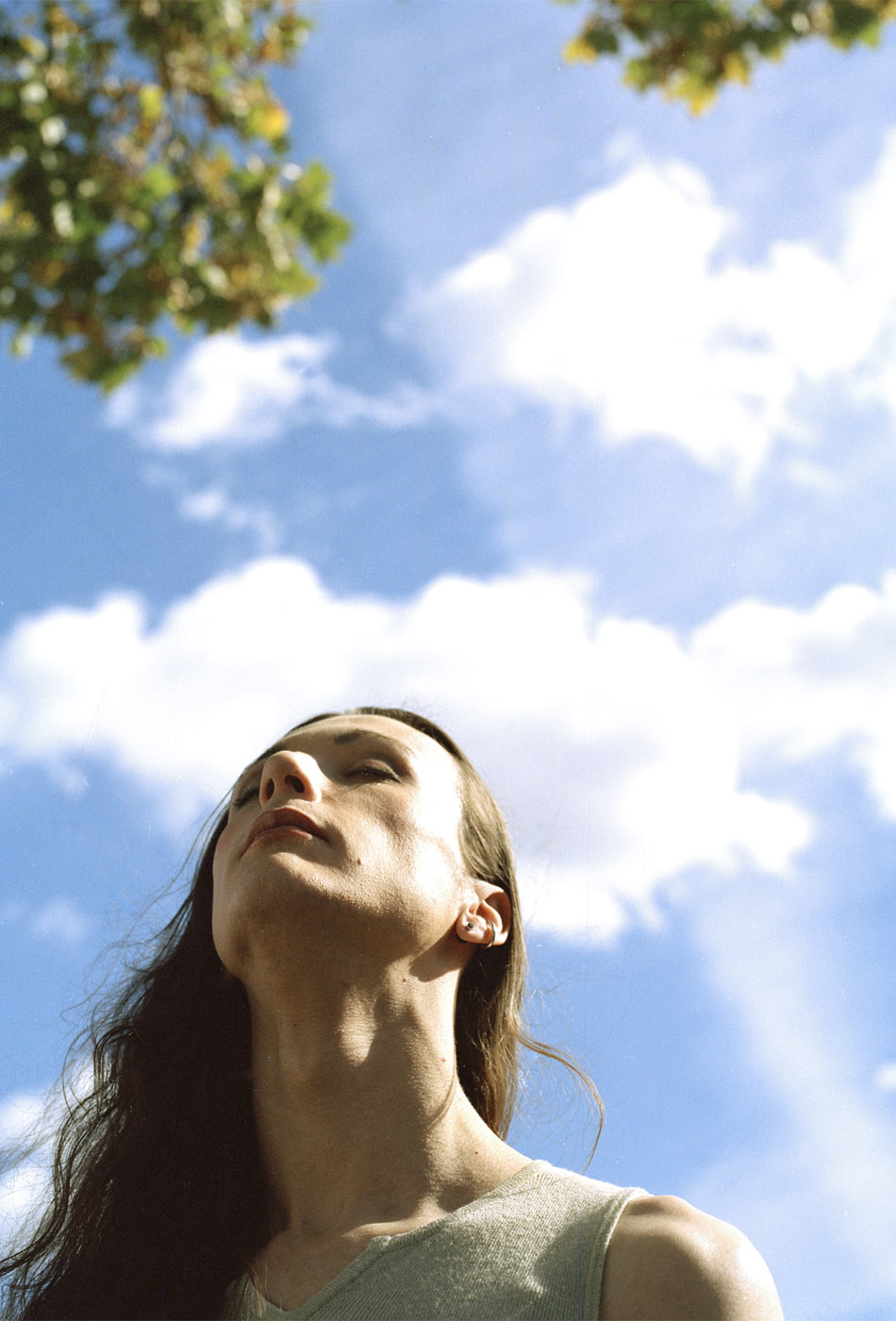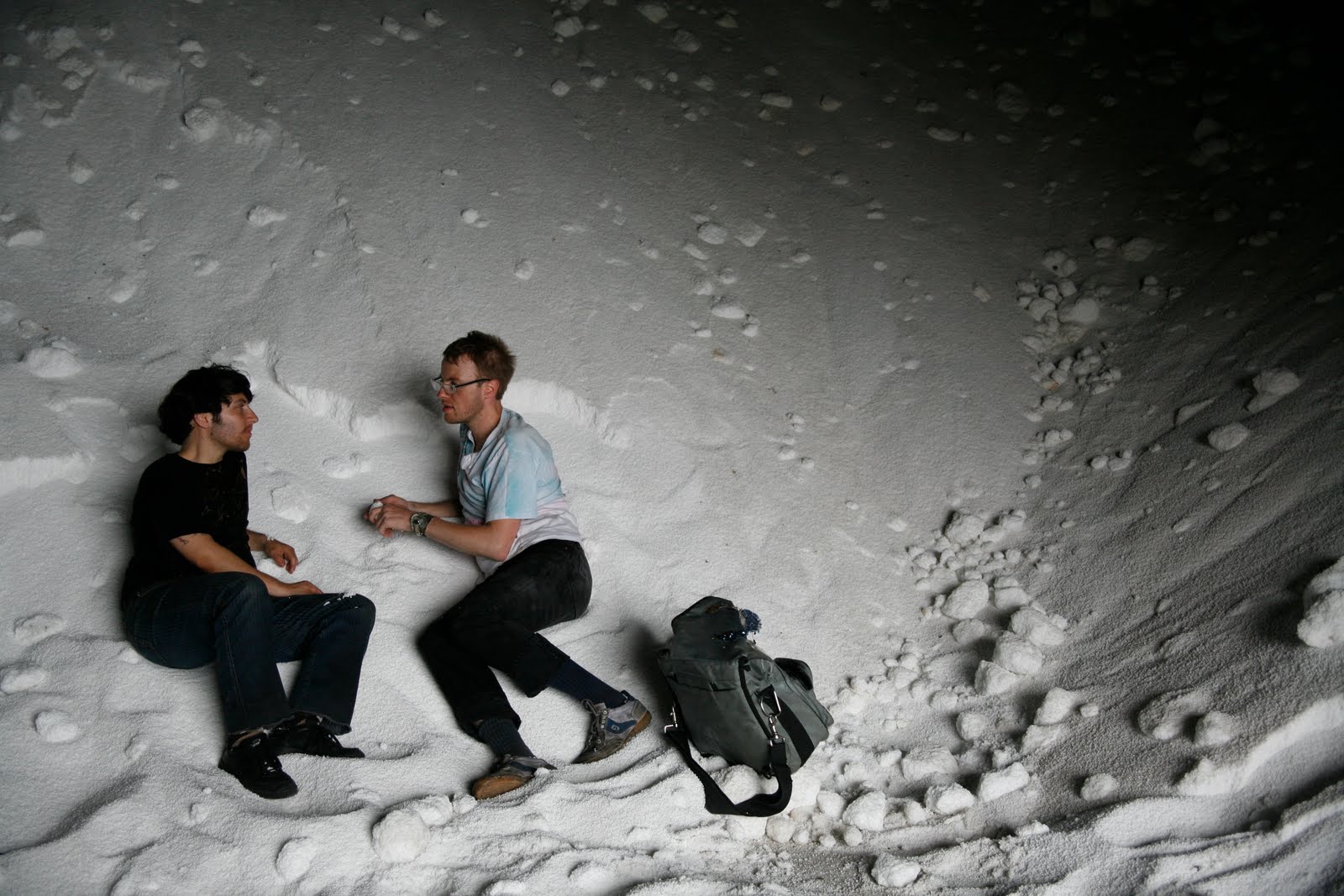 JAKE YUZNA WAS STUDYING FILMMAKING AT MCAD and working at the late Panorama Video when the idea came to him for OPEN. As the assistant director of the Flaming Film Festival, housed out of Intermedia Arts, he met transmen who were directing films — porn, in particular. It got him thinking, "What would happen if a transman were to date a gay man, and then get pregnant? Would such a thing entail being both genders and neither at the same time?"
A second story line in the film that would become OPEN arose from his interest in Genesis P-Orridge projects like COUM Transmissions and Throbbing Gristle. He became intrigued with the pandrogynous relationship of Genesis and Lady Jaye Breyer P-Orridge, who strove to become two halves of the same person. In what was at once a profound display of mutual love and a willing sacrifice of personal identity, the couple used plastic surgery, hormones, and cross-dressing to become one, making themselves as physically similar to one another as possible.
As Yuzna developed the concept, it grew from a short into a feature-length idea. Based partly on Breyer P-Orridge's true experiences, OPEN is a deliberately paced set of contemporary love stories, situated in a world where gender definitions are being stretched. It's been called a gay film, an art film and, according to Yuzna, "a bunch of weird" (by a distributor), but the genre hardly matters. In the end, it's as much a road trip tale about new love as anything else — the story of a gay punk and a transman who becomes pregnant, alongside that of the unrequited longings of an intersexed individual for one half of a pandrogynous couple.
Most would likely credit the origin of those outré themes to Yuzna's involvement in the Twin Cities homocore scene, but the director also points to his parents and early art experiences as contributing factors to the project. As a kid, visits to the Walker Art Center, Minneapolis Institute of Arts and other local art venues with his poet mother, Susan Yuzna, were standard issue. He recalls taking painting classes at the Walker at five years old, and later attending Perpich Center for Arts Education. His father's interests ran toward pop cultural creative endeavors — comic books, Hong Kong films, and so on. "The mixture," says Yuzna, "made me appreciate all kinds of art, whether supposedly low or high. I don't draw a line between the two."
With a feature-length concept in place, Yuzna was ready to search for funding for his script, and several Minnesota non-profits answered his call. Despite the fact that Yuzna's subject matter might be controversial, or his choice of material construed as "racy" or "out there," the Jerome Foundation, Philanthrofund, and the Minnesota State Arts Board all came to the table with grants to help fund the film. IFP Minnesota also gladly lent its support to the project as a fiscal sponsor. And by 2006, the film was on its way. Amazingly, it took less than a year to get enough money to start pre-production.
Just Another Minnesota No-Budget Production
Ironically, Yuzna found a producer for his boundary-pushing endeavor on the set of A Prairie Home Companion. Yuzna met Kelly Gilpatrick when they were both working as interns, casting extras for the film version of the popular radio show; Yuzna was Garrison Keillor's stand-in, while Gilpatrick subbed for Lily Tomlin. As a production manager, Gilpatrick first helped Yuzna with a short he'd been working on, and then agreed to produce his feature as well. She remembers, "We didn't think about why we shouldn't make a movie. We just went for it."
Like most no-budget productions, they hired a local crew of folks — a green, but talented bunch who worked for free or deferred wages. Most were friends from Yuzna's MCAD days, like local cinematographer Adam Olsen, with whom he had collaborated closely before. Casting proved to be a trickier piece of the puzzle. Yuzna explains, "I wanted real people — real intersexed and transpeople — to play the parts, who would be true in representing their communities." Here, his extracurricular activities paid off; through friends and acquaintances, Yuzna found most of his cast members in the local scene. Morty Diamond, a New York transman writer and filmmaker who plays Nick, was one of the few non-Minnesotans involved. All the cast were non-actors at the time, who played true to their gender identities in the film.
Nick, the cisgender gay role in OPEN, is played by Daniel Luedtke, of the Minneapolis band Gay Beast. Gaea Gaddy, a spoken word artist, took the role of Cynthia — in fact, Yuzna wrote the script with her in mind for the part. Musicians and real-life couple Tempest Crane and Jendeen Forberg, of All the Pretty Horses and Harsh Reality fame, play the pandrogynous Gen and Jay; their characters are a clear homage to Genesis Breyer P-Orridge.
______________________________________________________
"We were figuring it out as we went along. We thought, 'We have tons of talented people, we have enough money to pay rent, gas and food.' So we went blindly into it — let's just do it."
______________________________________________________
With cast and crew in place, Yuzna could concentrate on the many Twin Cities locations he wanted to shoot. "I wanted to capture certain things in Minnesota," he explains, to give the film a sense of "travelling through the remnants of America in the last century. We selected locations that fit into that model." (Indeed, he points out that the old Bedlam Theatre and a church they used to shoot are already gone.)
Most locations allowed them to film free of charge, and the production often relied on the generosity of in-kind donors. "Jimmy John's, Solera, and Joe's Garage were big supporters and provided a great deal of food, in addition to several other local vendors. We also received much needed help from Cinequipt and Fuji Film," Gilpatrick says. Any discount on the film was welcome, as the decision to shoot on Super 16 was not a particularly economical one. Yuzna explains, "Video wasn't nearly as advanced then as it is even today. I really wanted to do this, and I thought, I've got one shot – I'd better do it on film."
In mid-2006, principal photography began, with ten days of shooting to capture the Sid/Nick story line, as Morty Diamond's travel schedule allowed. Then production shut down for two weeks, after which they ramped back up for 10 more shoot days to capture the Gen/Cynthia tale of unrequited love, when Tempest's rock performance calendar was free.
Gilpatrick left for a job on Older Than America in the winter of 2006; Yuzna sat down with the footage and considered what he had. While he says he was happy with his non-actors' performances, he still saw gaps in the story. After he sent Gilpatrick a revised script, the two decided one more week of filming would do the trick: they found a fresh crew and begged Tempest and Gaea to return to the set. In the spring of 2007, they filmed additional scenes wherever they could wrangle a shoot for free – The Towne Place Suites, Gilpatrick's apartment, even a friend's medical clinic. And by week's end, OPEN was finally wrapped.
Yuzna explains that he and Gilpatrick just marched forward throughout, working around obstacles as best they could. "We were figuring it out as we went along. We thought, 'We have tons of talented people so let's just do it — we have enough money to pay rent, gas and food,' so we went blindly into it." The making of OPEN presented brutal production hours, odd scheduling gaps and an admittedly ambitious script, but thanks to the cast and crew's dedication, Yuzna says, they got through it.
A Couple of Non-Minnesotan Additions
Yuzna finished editing the film himself, all the while, travelling back and forth between New York and Minneapolis, working day jobs to pay the rent. Old friends, ADULT, the Detroit-based electronic rockers Nicola Kuperis and Adam Lee Miller, had always been interested in collaborating with Yuzna, and when he told them about OPEN, the duo offered up their songwriting services.
While their sound is generally harder and faster than the director imagined for OPEN, the duo's involvement turned out to be another serendipitous stroke of good fortune. ADULT tore into the task, creating more than 20 original songs on a slightly out of tune piano that Miller's mother was about to sell for the score. (Yuzna says it was only later that Kuperis and Miller realized composers usually create just four to six new pieces for a film.) Luckily, their aural overachievement resulted in a dreamlike revelation, fitting the visuals like a glove. Kuperis notes that the piano, "mirrored the films delicate atmosphere well;" Yuzna jokingly calls it, "the softer, loving side of ADULT."
And this was the last piece of the puzzle.
______________________________________________________
Though armed with loads of support from programmers and critics around the world, the project's unclear genre category has befuddled most distributors. Most reps they spoke with complimented the movie, and then passed.
______________________________________________________
From Minnesota to the World
The Teddy Award has always been on the horizon for Yuzna; Gilpatrick admits cautioning him, "Let's make the movie first," when he first brought up the award to her during pre-production. But maybe some things are just fated. OPEN premiered at the 2010 Berlinale in the "Panorama" section, and the festival treated the makers of this small Minnesota film like royalty.
Then, on February 19, 2010, OPEN became the first American film to win the Teddy Special Jury Prize – over much larger films, including HOWL, produced by local production company WercWerkWorks.
Screenings of the film at the Minneapolis-St. Paul International Film Festival, Frameline, Newfest, Outfest and Tel Aviv LGBT Film Festivals followed, giving the filmmakers a taste of East Coast, West Coast, and international audiences. (Yuzna notes that the LA experience, in particular, was good, but odd — full of what he calls, "weird pitch sessions," but also, "accolades from producers, like Marcus Hu, who paved the way for indie filmmakers.")
Though armed with loads of support from programmers and critics, the project's unclear genre category has befuddled most distributors. Yuzna and Gilpatrick took meetings with whoever asked, but most of the reps they spoke with complimented the movie, and then passed. Finally, Arizona-based Ariztical Entertainment, made an offer, but even they admitted that this was new territory for them. Better known for schlocky horror and gay sex comedies, Ariztical told Yuzna they wanted to expand their library to include more high-quality, art-house LGBT fare. Intrigued, Yuzna agreed to let them try their hand at domestic distribution and foreign sales for the picture.
Now, as 2010 draws to a close, Gilpatrick is now on staff at WercWerkWorks where she handles festivals, events and more; Yuzna has become a full-time New York resident. He'll reveal only that he's, "slowly planning the next feature," and looking forward to November 19, when OPEN plays the New Museum in New York, where Genesis Breyer P-Orridge will appear alongside him for a post-screening Q&A.
Even though Yuzna is now busy as a Creative Time fellow and film curator for the Museum of Arts and Design, he says he won't forget his roots: "I made a very Minneapolis movie knowing that I would be following it later from New York." And the Minnesota arts community has some well-deserved bragging rights, too — OPEN represents a cutting edge film that this local community wholeheartedly cultivated and supported from its inception.
______________________________________________________
Related event information:
OPEN, the Teddy Award-winning film by Jake Yuzna, will screen at the New Museum in New York City on November 19 at 7 pm. Find out more about the cast, crew, and future showings on the official website for the film.
______________________________________________________
About the author: Marsha Trainer created and curates a blog, Skyway of Love, that highlights public art in and around downtown Minneapolis. When not obsessing about the skyway system or food blogging for City Pages, she produces narrative and documentary films, including the award-winning short, Ana's Playground