Notebook: Locating the Folk
Rebekah Crisanta de Ybarra, an interdisciplinary artist, musician, and co-founder of Electric Machete Studios, explores how pathways of migration and displacement in rural towns and urban neighborhoods affect local culture, and the potential of folk art to create belonging across difference.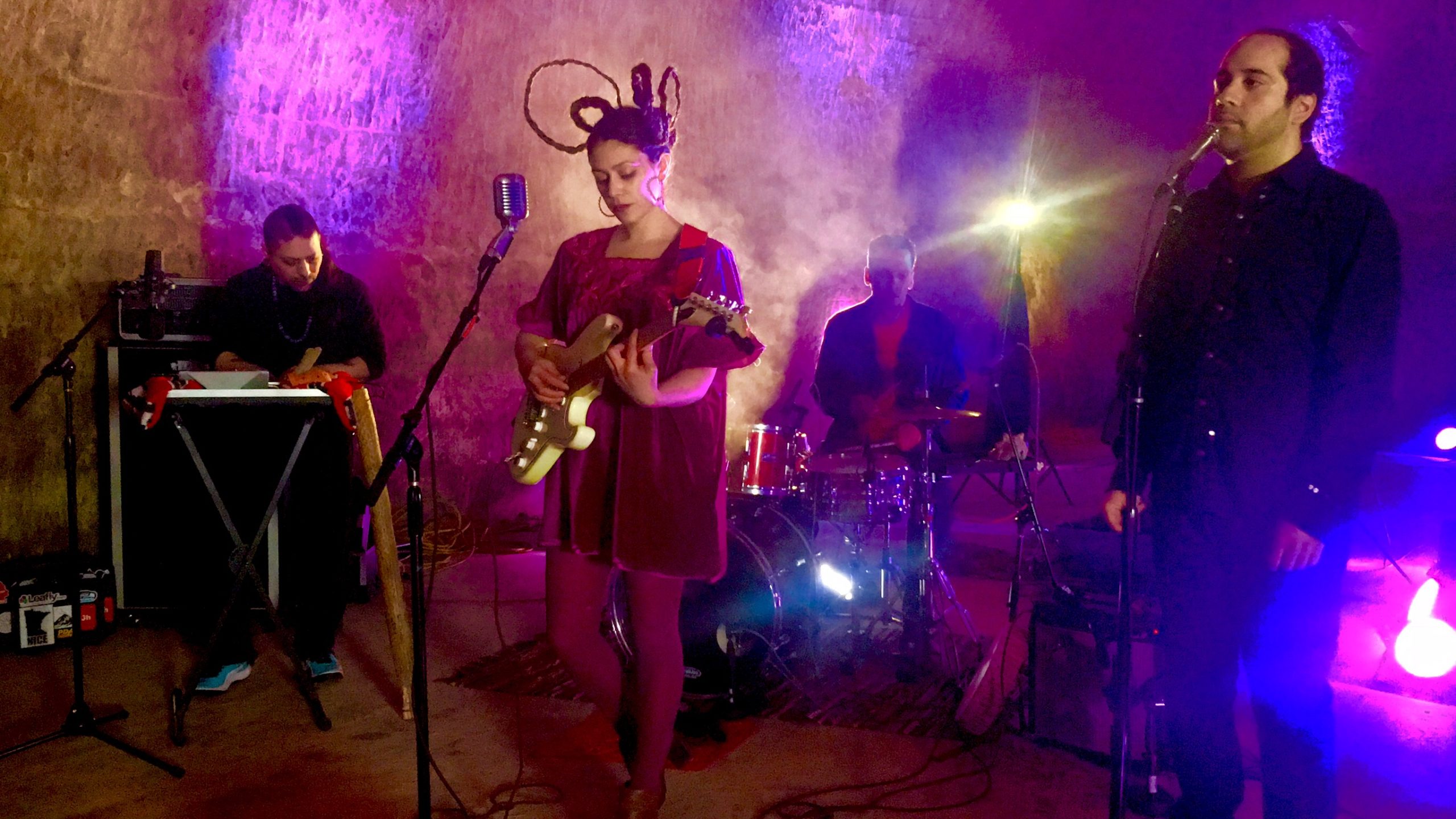 I'm mixed Salvadoran-Norwegian-American with immigrant, rural, and urban roots, and an enrolled tribal member of the Maya-Lenca Indigenous Nation from a time before federal borders existed. Intersectional artists like me challenge people's belief systems by our very being.
Both El Salvador and Norway have a rich history of folk arts. In college, I became obsessed with the idea of folk art's value—how it is often made from leftover, discarded materials, how it literally comes from your "folks", and why its appearing on a white wall versus at a street market would make a difference to its monetary value. It disturbed me that Norwegian folk arts were considered more valuable than Salvadoran folk arts. I studied as many folk art techniques as I could, including weaving, stone carving, instrument making, beading, painting, metal work, thread work, paper making and cutting. The list goes on, and into music, dance, and puppetry.
My goal was to ultimately reinterpret folk techniques of so-called "outsider" or "low" art and put them in a "high" art contemporary setting and context. Along the way, though, I learned a great deal about how folk art is directly linked to "local" practice and placemaking, which I still consider to be part of my practice insofar as it connects to systemic influencing and bridging across cultures. Much like ecumenical spaces where people of all faiths can gather to have a dialogue from a common point of view, folk arts can connect people across diverse geographic and cultural experiences. Even across language barriers, folk arts can form a kind of embodied mutual understanding when practiced together.
Through the lens of folk art and placemaking, I can consider how my grandma running a bed and breakfast in a tiny, rural Wisconsin town would mean something different for immigrants in rural Minnesota. Their needs may be different than any community group's needs in the Twin Cities, or for Native folks displaced everywhere, but essentially, the goals are the same: belonging and connection.
While my practice has shifted to a contemporary interdisciplinary focus with my music project, Lady Xok, my studio, Electric Machete Studios, is an experiment in local practice, and I continue to work in advisory and systemic design projects, as well as in public art. Folk rhythms, colors, techniques, and structures are always the backbone of what and how I create.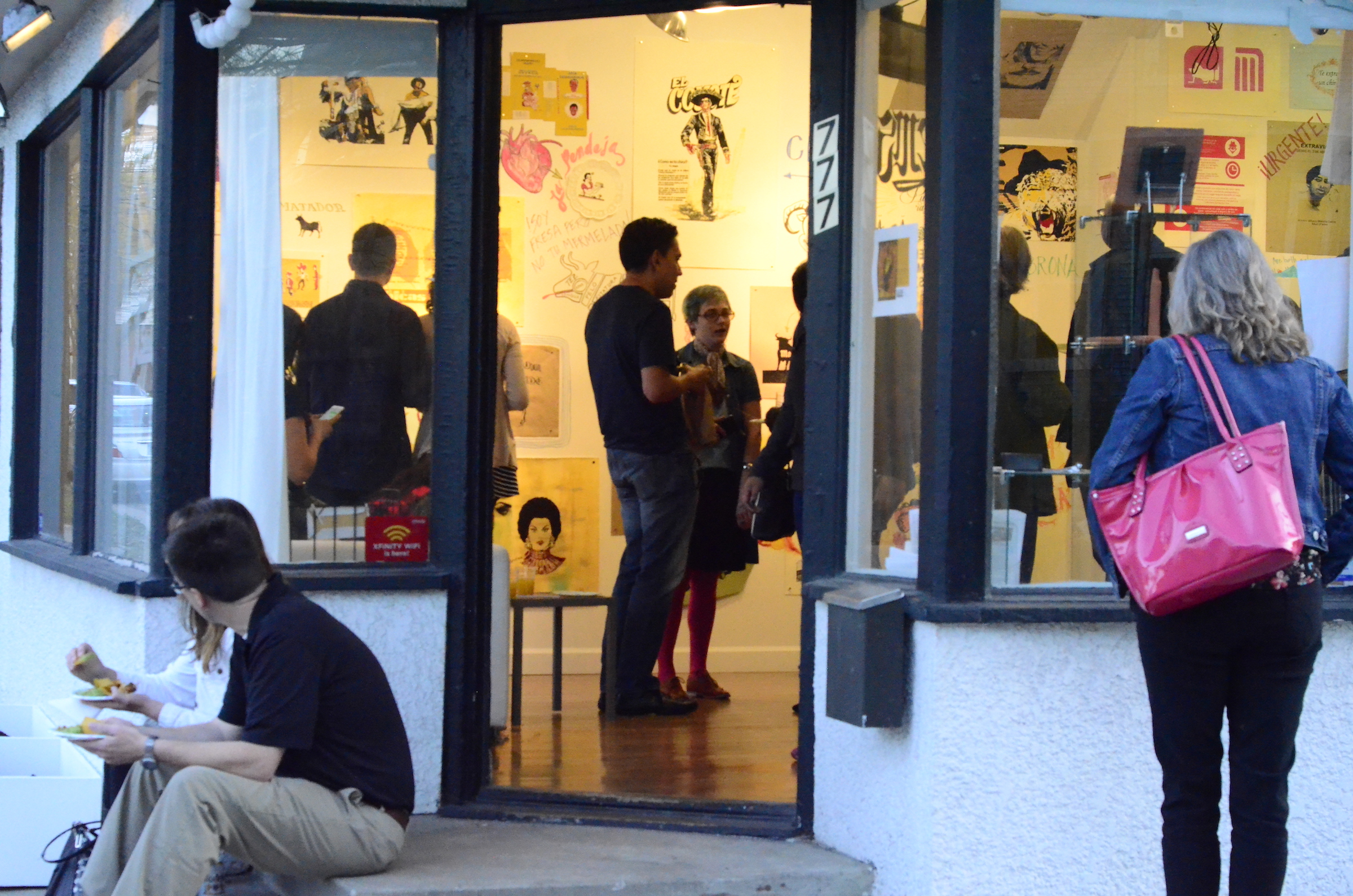 Electric Machete Studios began as a family collective of artists and musicians, and has since shifted to an artist-run social enterprise led by me and my husband, Xilam Balam. In 2015, I applied to the Knight Arts Challenge on a whim with a placemaking project in the West Side neighborhood of St. Paul, the first immigrant community of Minnesota. It was a neighborhood where several of our artists had grown up, lived, and had even been displaced from. At one point we lived collectively in a building, imagining a great future for the community. The building was later lost in the foreclosure crisis, sold on clearance, and turned into a brewery.
The Knight Arts Challenge project space at 777 Smith Avenue was an interesting experiment in creating a place for contemporary Latinx cultural arts expression, community building, challenging stereotypes, collective artist-run space, guardianship of migrant worker history—and most importantly, conducting these activities in a part of the neighborhood facing rapid gentrification. Many factors contributed to both the success and challenges of the project, including a year-long construction on Smith Avenue that made it a hostile place for placemaking success. That project has now come to its completion, with Electric Machete Studios making a move to the Creative Enterprise Zone and back to a studio model with artist-hosted pop-up events.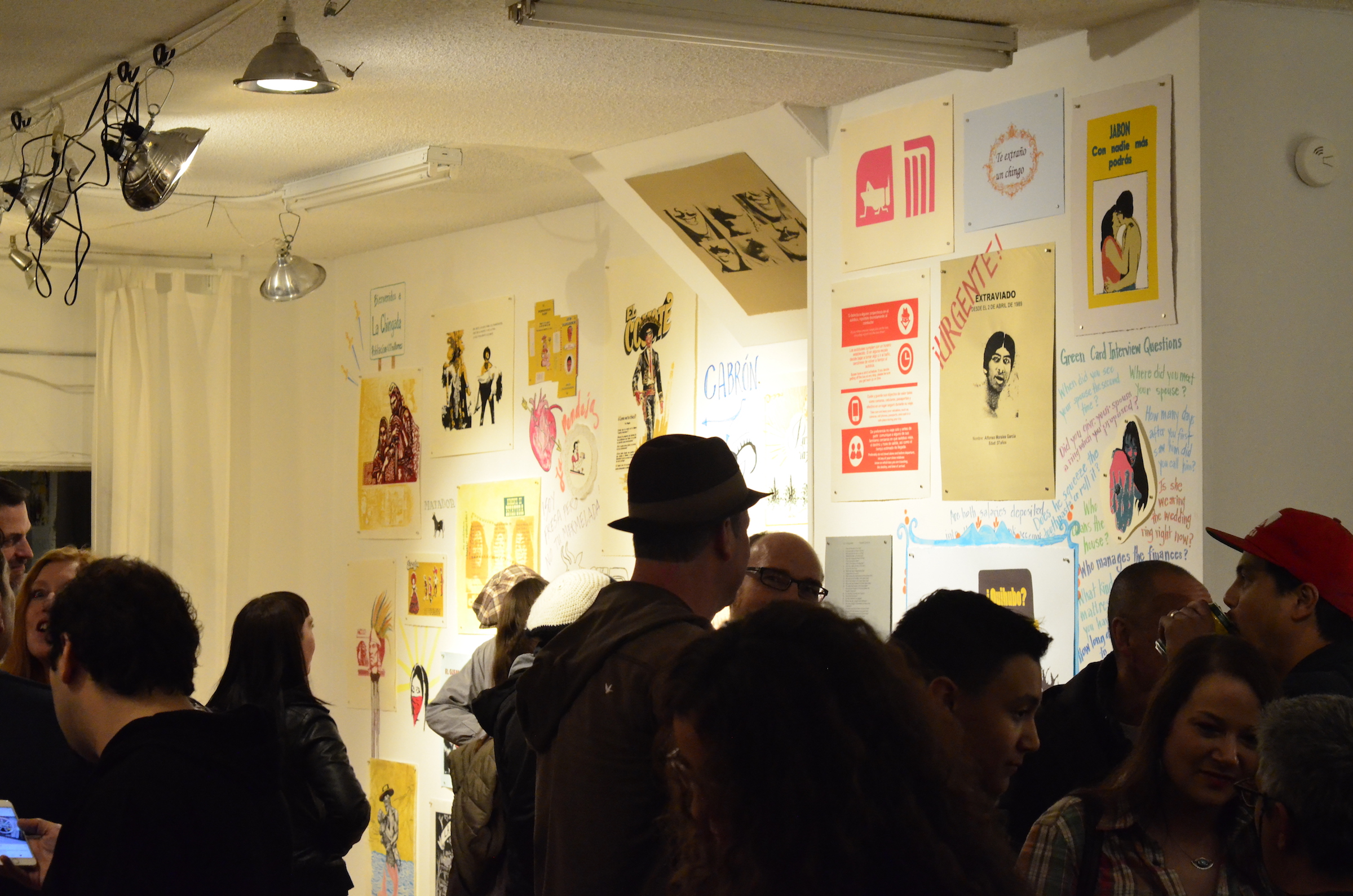 My takeaway? IBPOC artists are often expected to fill the role of community organizer in addition to the role of artist—which is not a skill set or desire that everyone has.1 IBPOC artists are often demanded to fill in the social and economic gaps of society, which are systemic problems and too big for any one person or small group to solve. There are not enough qualified arts administrators who come from, or have deep understanding of, the community dynamics and barriers faced by IBPOC artists. When a community demographic changes, so too does its value for arts and culture. When investment comes to a neighborhood, it's usually after communities of color have already been pushed out. Electric Machete Studios was responding to a shrinking footprint of "belonging". Ultimately the project ended, as we realized that a local practice needed to be accessible to an audience that had already been displaced, and not within an immediate neighborhood radius.
Local practice or placemaking, when done well, can be many things. It can reclaim place, revive a downtown or empty space. It can create a commons, give a mechanism for belonging, participation, feedback, and community togetherness. It can give a voice to the unheard, sight to the unseen. It can carve out a little space in the world where we all belong. Because essentially, that is what the turbulence of the current cultural moment is all about: people feeling isolated, afraid, over- or underworked, and insecure of losing the little we might have.
Placemaking just recently got that name. It's been used by Native, POC, and Black communities forever as an anti-gentrification, anti-displacement, malleable grassroots strategy. Regrettably, the field of placemaking itself is now gentrified, and the same barriers as ever now affect how new funding gets dispersed among local practice initiatives in urban and rural environments. Essentially, the tool has been robbed from those who need it most. While IBPOC communities continue to use local practice and placemaking as a strategy for equitable change-making, these initiatives also continue to be underfunded and underinvested, and therefore not sustainable.
Artist-run local practice initiatives cannot be the be-all end-all solution for sustainable placemaking. Local practice has to be embraced and taken on by people around it. It's like one drop of water that ripples outward.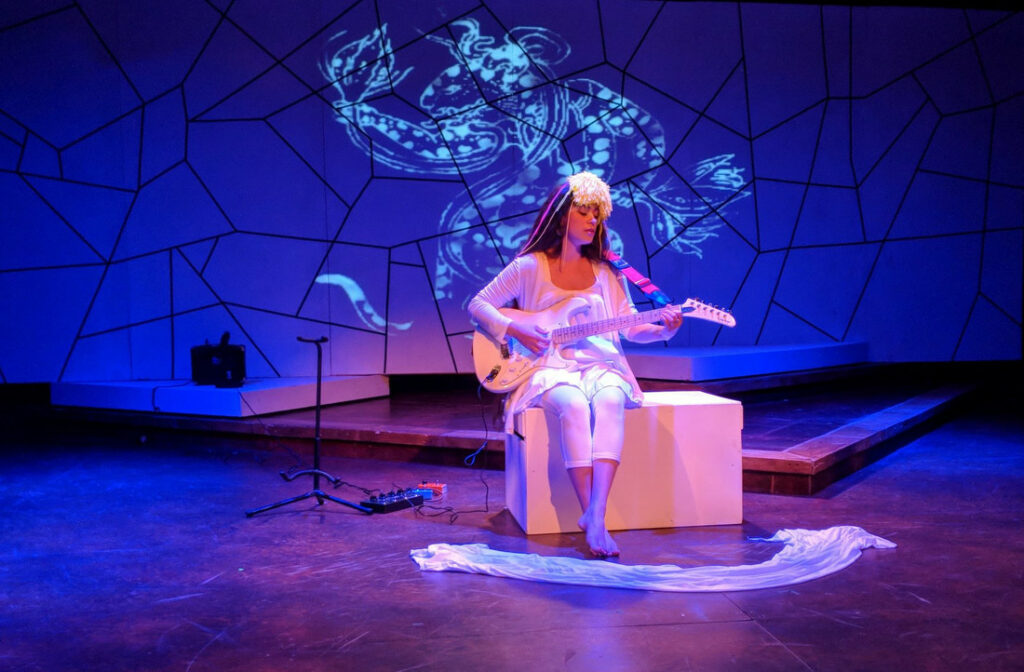 Over the last year, I have been doing some advisory work around immigrant artisans in southwestern rural Minnesota. I grew up in a meatpacking town in southern Minnesota, and I really know in my bones how immigrants feed small-town economies. There is usually a lot of discrimination, deep cultural misunderstandings, and people forced to live and work in the shadows. Folk arts—which can provide a coping process for better health, a sense of belonging, and a feeling of connection to "home"—are hard to practice in this context. Barriers include a lack of time (working double or late shifts in a factory), resources (both money and hard-to-find materials), and value (that art and cultural traditions are thought to be a waste of time, only for leisure, or something to be ashamed of, because they might identify immigrants as belonging to Indigenous communities that they could have been forced to leave in the first place.) Due to company hiring dynamics, whole communities quickly and continually move in and out of town, taking kids from their schools, reshaping the fabric of the community, and destroying the few connections made across segregated lines. There is potential to revive the local economy, arts, tourism, median age, and downtown, but it never really flouishes.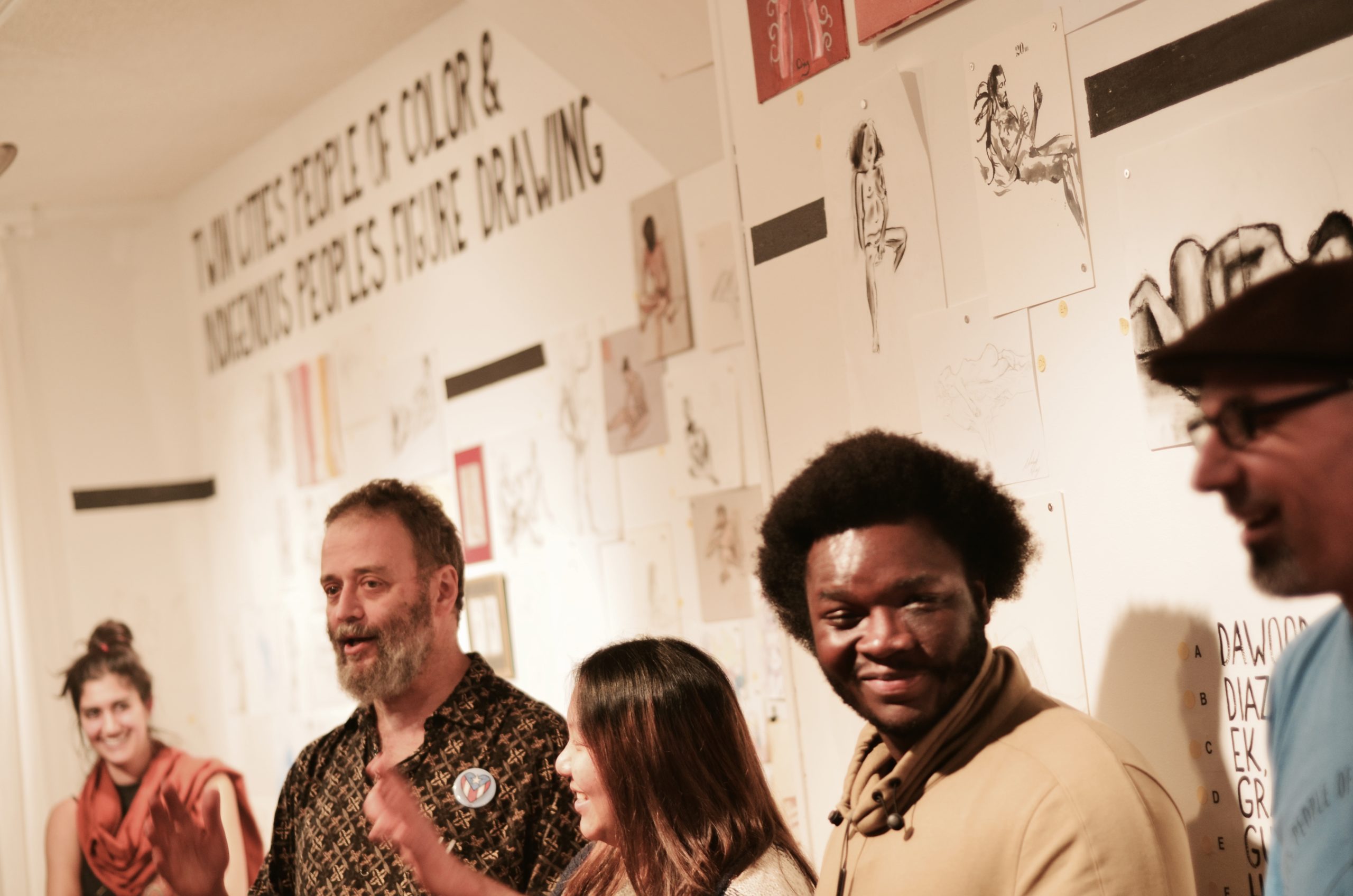 Through folk arts, there is so much potential to connect people across differences. In my experience, even though techniques and materials might be a little different, there is always something familiar about the process that allows people to start a conversation. Forms like crochet, basketmaking, paper cutting, ceramics, and weaving are practiced around the world. There are actually quite a lot of similarities between the practices of Scandinavian and Indigenous global refugee and immigrant communities across rural Minnesota.
There is a tremendous need, value, and potential for cultural exchange by folk artisans across cultures. I hope and envision that rural downtowns everywhere will embrace the amazing skill and high-quality arts that immigrant workers can contribute to revitalizing a creative economy, in order to better express our interconnected humanity.
---
This piece was commissioned and developed as part of a series by guest editor Matthew Fluharty.