Not Your Niece's Nutcracker: The Ballet of the Dolls' "Nutcracker?! (not so) Suite"
Dance critic Lightsey Darst saw Ballet of the Dolls' ballyhooed rendition of this beloved holiday classic, and came away impressed with the irreverent wit and sheer fabulousness of this company's interpretation of "The Nutcracker"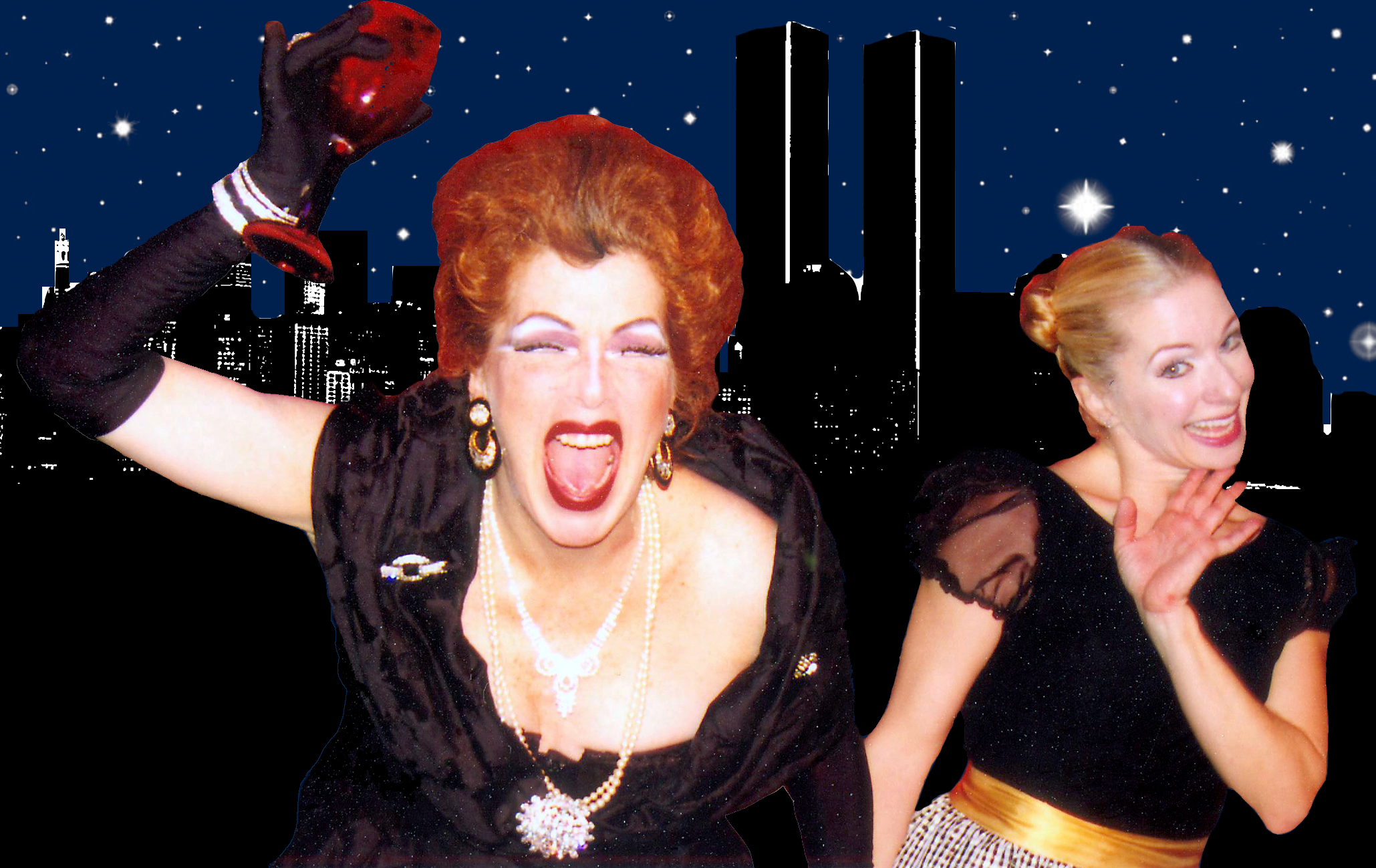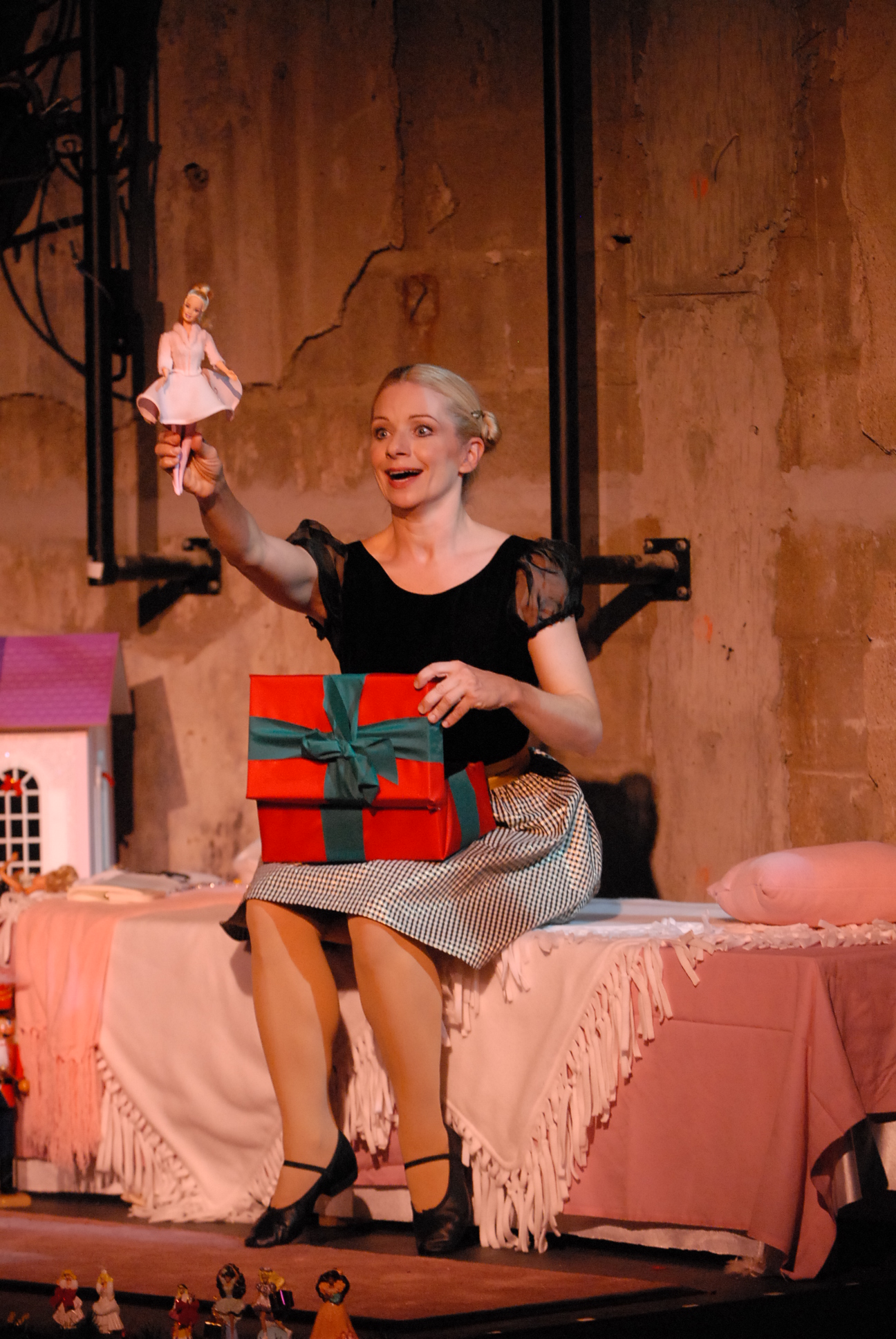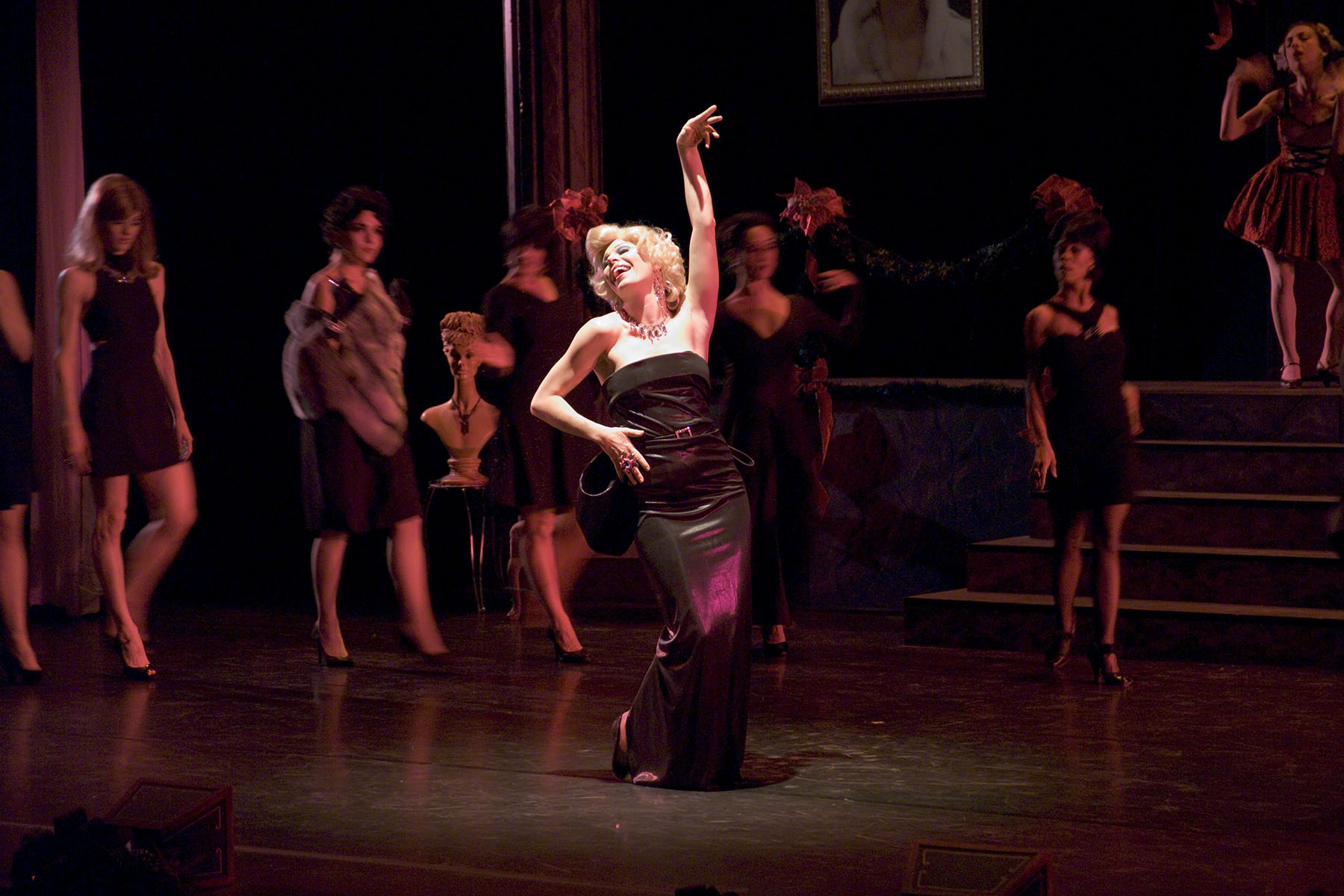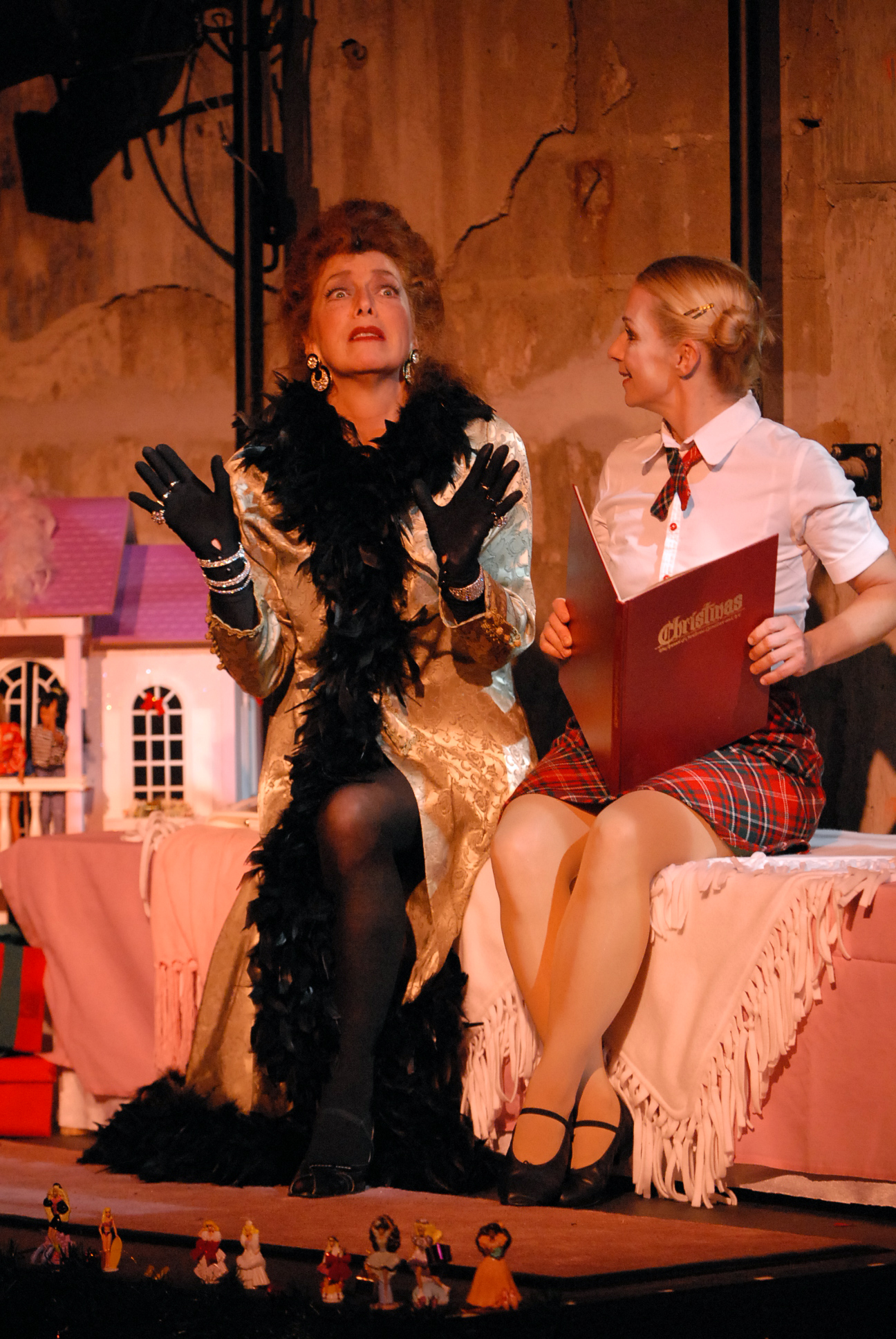 The Ballet of the Dolls' Nutcracker?! (not so) Suite isn't your typical Nutcracker. Marie is a teenager living in 1970s New York City, and her uncle Drosselmeyer is deliriously gay. But those aren't the most substantial changes. Where Marie's parents are usually quiet, well-mannered people, this Marie has only her divorced mother Flo, a boozy Mommie Dearest-type (played to the hilt by Binky Wood) who remembers The Nutcracker as "an odd assortment of condiments doing a number or two".
Marie's desperate for real life, but all she has for companionship is her Barbie doll, who comes to life as a Pepto Bismol-pink-dressed platinum blonde with a permanent smile and incurably stiff joints (glamorous Zhauna Franks). Marie is interested in the young man her uncle brings to her mother's dreadful holiday party, which is full of vain women and their rich, evil spouses (for presents, all the women get necklaces and furs, while all the men get weapons). But all bets are off when her uncle gives her a Ken doll (Michael de Leon, whose doll-descending-a-staircase act is a tour de force in itself), who dances with Marie to Barry Manilow's "I'm Your Man". Have I mentioned yet that Tchaikovsky only shows up in small doses?
The rest of the soundtrack is pure fun—pop weirdness from the past forty years, plus some truly awful Russo-pop for the divertissements of the second act, which all take place in the cave of the Rat Queen (a vampy, crazy Stephanie Fellner, with more costume changes than Cher). Is this all making sense? After some wicked karate chops by Barbie and a fateful decision by Marie, you'll be relieved to know that all turns out well. Marie dances an ecstatic pas de deux with the flesh and blood boy of her dreams—to Whitney Houston's "I Will Always Love You," with a disco ball spinning madly above, naturally.
No, this is not your eight-year-old niece's Nutcracker. It's exactly the naughty, flip, hip spoof the ads promise (and it'll be even naughtier on Dec 20, 27, and 31, when you can see the Naughty Nutcracker). But the (not so) Suite is also definitely ballet. It's not just that ballet steps appear, or that Dolls' director and (not so) Suite choreographer Myron Johnson has gathered some well-trained dancers here (all the leads are very good, but particularly Stephanie Karr-Smith as Marie).
The (not so) Suite has all the pageantry of a story ballet: glaring set, flashing lights, sumptuous costumes and lots of them (all designed and made by the Dolls themselves). Ken and Barbie's hilarious stiff-jointed doll dancing isn't so different from doll dances in the traditional Nutcracker. As for the bumping and grinding, audiences forget how sexy ballet can be. Ballet has always reached out for new steps (even when those steps break rules). Even traditional Nutcrackers include the sultry, barely-dressed Coffee/Arabian, whose steps are far from classical. I wouldn't say that the Dolls have broken new ground for ballet here (in any case, their production is already fairly old). It's more that they've faithfully applied the tradition in their own gleefully screwed-up way.
The (not so) Suite is also definitely still a Nutcracker. What happens in the usual story? A girl, just on the edge of being too old for her white dress, gets a toy from her outlandish uncle, and she adores it. When it's broken she's upset beyond reason. Later, the toy turns into a real young man, whom the girl must rescue from a ferocious rat. As her reward, she's taken to a magical place where she sees a great queen presiding over a various court.
The Nutcracker, is, in its essence, that rare thing: a coming of age story for a girl. Her coming of age is full of promise: she can be true to herself and be powerful and good, and be loved. I'm aware that this isn't the only way to see the story. But it's our Nutcracker now, and it's up to us to interpret it. The Dolls and Myron Johnson are doing just that.