No Laughing Matter
Jaime Kleiman chats with Joseph & Sarah Scrimshaw about their new entrepreneurial venture, Joking Envelope, which aims to capitalize on the performer's successes in the improv and Fringe scenes to create a haven for new writing for the stage.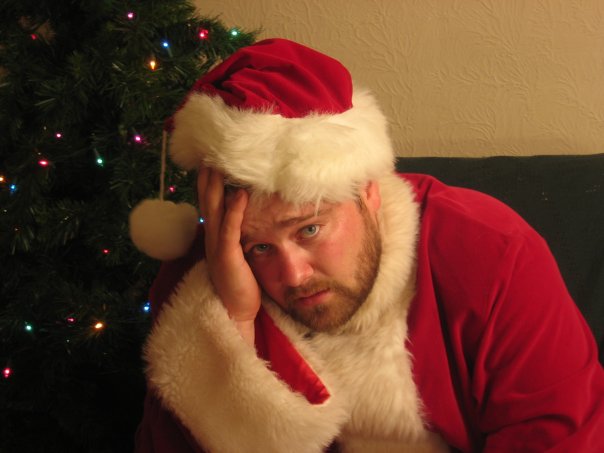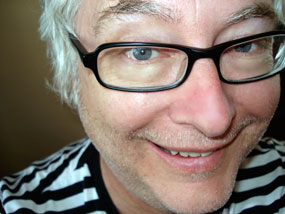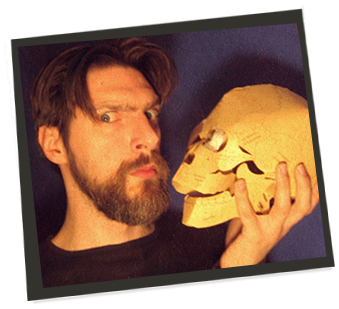 COMEDY IS NO LAUGHING MATTER for Joseph Scrimshaw and his wife, Sara Stevenson Scrimshaw. The ambitious duo, who just celebrated their third wedding anniversary in November, recently founded a theatrical and creative services company called Joking Envelope, LLC, an endeavor devoted entirely to producing, according to the website, "comedic works including live theater, independent film, and corporate entertainment." Scrimshaw, best known around town for his high-octane, zany sketch improv and Fringe shows, is turning himself into a branded product. With his wife serving as business manager, they hope to make a commodity out of something that Twin Cities theatergoers have, for many years, gotten for the price of admission and a beer at the Bryant-Lake Bowl.
Scrimshaw's long-running sketch comedy shows Look Ma! No Pants and The Scrimshaw Show (both with his brother, Joshua Scrimshaw) as well as his many successful Fringe shows (among them: The Worst Show in the Fringe; Die, Clowns, Die!; and Macbeth's Awesome Scottish Castle Party) give him a kind of cache in the Twin Cities theater scene that not many people possess. He certainly occupies an interesting place in it–not quite an actor (though he does act) and not a conventional playwright (he's not really a Playwrights' Center kind-of-guy, though his output is impressive). Instead, his talents lie at the intersection of carefully crafted pratfalls and commerce–he's a performer and writer who, for the past two years, has made his living from being absolutely serious about being professionally funny.
"I've been surviving on performances, royalties from plays that get produced different places, and writing corporate entertainment [for things like awards shows and cultural events for places like General Mills and the Historical Society]," says Scrimshaw, somewhat in awe of this fact. "We'd been kicking the idea of having a company around for a year and a half. Sara had the business background"–she's the Program Supervisor at the Minnesota Historical Society's James J. Hill House–"so it was really just a matter of getting organized to actually form the LLC and getting everything set up and running."
Like any new start-up, the Scrimshaws are focusing heavily on marketing, mainly through social networking. While it's true that Scrimshaw has a built-in and loyal fan base from his days on the improv and Fringe circuit, it's more a matter of spreading the word that Joking Envelope is Joseph Scrimshaw, and that a show produced by Joking Envelope guarantees audiences the same quality and delivery that has always been a part of the Scrimshaw M.O.
The first production in Joking Envelope's season is a remount of Fat Man Crying, which runs December 4-20 at the Theatre Garage. Fat Man Crying is a perfect example of Scrimshaw's raison d'être. The show's premise seems simplistic: what if Santa Claus were real and visited a couple's home one foggy Christmas Eve? The main conflict, explains Scrimshaw, centers on the couple and what they know–or don't know–about each other. Santa knows all of the couple's lumps and bumps, and his omniscience causes strife in their relationship. Which leads one to wonder: how much do we really need to know about our partners? And what should be kept secret? The show features performances by Scrimshaw himself (in a minor role), Amy Schweickhardt, Matt Erkel as Santa, and Ivey Award winner Matt Rein.
The second and final production of Joking Envelope's inaugural season is the premiere, in April, of Tom Poole's new play, Safe as Houses, about a real estate agent who's been trying to sell a hideous house for an obscenely long amount of time. The house becomes a prism through which some in-depth observations are made about how something that looks horrible to one person can be beautiful to another. "There's something very cathartic about looking at something really, really ugly and being able to laugh at it," says Scrimshaw.
The Scrimshaws plan to expand their company in the next few years and hope eventually to serve as a kind of umbrella organization that represents local writing talent, some of whom would complete contracts under the organization's name. Between their upcoming projects and those already playing around the world–the globally popular Adventures in Mating has been seen in Bulgaria, and Worst Show in the Fringe has a Spanish-language production pending in Lima, Peru–the Scrimshaws don't plan on slowing down any time soon. "Having a company is a reminder that this is important to me," explains Scrimshaw. "There are connotations that comedy is [always] very wacky and silly. It is. But for me, in everything I've ever done–for the most part–there's been some larger idea that means something to me and has a little bit more depth. If the [audience] laughs at a joke–why? What does it mean? Does it have any larger implication for them, as individuals or to their society? Of course the balance is always, too, you still have to be funny."
Spoken like a true businessman.
______________________________________________________
Related links and event details:
For more information about the origin of the term "joking envelope" and the company, visit http://jokingenvelope.com/about.
Fat Man Crying, written and directed by Joseph Scrimshaw, will be on stage at the Minneapolis Theatre Garage through December 20.
______________________________________________________
About the author: Jaime Kleiman is a freelance journalist and actor. She has written for Mpls.St.Paul Magazine, The Rake, Twin Cities Statement, Pioneer Press, Minnesota Meetings and Events, mnartists.org, American Theatre, City Pages, and BackStage.com. Local acting credits include Li'l Bit in How I Learned to Drive (Workhouse Theatre Company), Miss Poppenghul in Moonlight and Magnolias and Rachel in Chaim's Love Song (both Minnesota Jewish Theatre Company), and Lucy in Walking Shadow Theatre Company's production of Mr. Marmalade. Clips, headshots, and resumes available at www.jaimekleiman.com.