mnLIT presents: Annie Baxter
Annie Baxter's poem, "The Buildup," inaugurates the 2010 publication season of mnLIT. Baxter's piece was selected as a What Light winner by writer Sandi Wisenberg.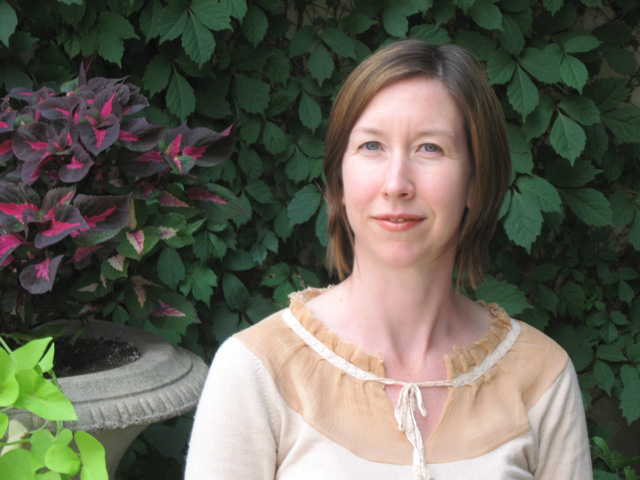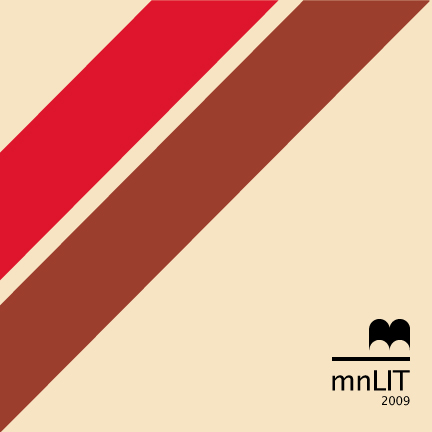 The Buildup

You asked if I wanted to

see the buildup when I came by for what was left.

The October light

had already pulled in its last flares.

The steep stairs were dark.

At the top you said it was too bad

I couldn't see anything. The remodelers had left the windows

boarded up, and you had no flashlight to guide.

But I could feel the space around me,

saw the outlines of rooms where I wasn't

supposed to fear you.

You said the neighbor came to visit and pouted.

She envied the view. I never doubted it would be excellent

to look out the tall window and see, across the trembling trees,

all the places away from you.
______________________________________________________
Juror comments: Sandi Wisenberg, the judge who selected this entry, writes. "The Buildup is understated, never uses the words abuse, violence, battery, assault, but we can tell (even before we get to fear) that there is something dark and sad and OVER. The poem has much economy. We know from the beginning that the addressee knows that the narrator doesn't want to see him/her, and is hoping at least that the narrator will be curious enough to see the addition. The house can be remodeled, but the relationship is over, all except for a few things that might be 'left.' The 'October light' gives us a sense of early dying with its 'last flares. The writer cleverly uses 'left' again, only this time, in connection with the workers and the windows. The narrator 'wasn't / supposed to fear you,' but s/he did. The addressee could be a lover or a guardian, someone who 'said it was too bad / I couldn't see anything.' There is no apology here or elsewhere in the poem. Perhaps the 'you' has no idea that what s/he did was wrong. There is fragility and fear everwhere — even the trees tremble. At the end, we see a spark of anger, which has been building up. The writer uses light and dark to his/her advantage, and there's not one wasted word."
______________________________________________________
About the poet: Annie Baxter has been pulling her hair out over words ever since she can remember. She frets about words professionally as a business reporter at Minnesota Public Radio, where she strives to bring stories about economic data to life with humanity and humor. Her radio work has garnered more than a dozen awards and has been broadcast nationally on several public radio programs. Baxter's creative writing spans several genres. Poetry is her first love, but short stories have taken up more of her time lately. She is currently a mentee in the Loft Literary Center's Mentor Series in fiction writing. Baxter was an artist-in-residence at the Anderson Center for Interdisciplinary Arts in Red Wing in 2008. And she was a 2009 finalist for a SASE/Jerome "emerging writers" grant. She has a master's degree in Rhetoric from the University of California Berkeley and a master's in Comparative Literature from the State University of New York at Buffalo.
______________________________________________________
About the juror: Sandi Wisenberg is the author of two collections, The Sweetheart Is In, and Holocaust Girls: History, Memory, & Other Obsessions, and the recently published The Adventures of Cancer Bitch, based on her blog. She grew up in Houston and lives in Chicago. She was a reporter for the Miami Herald and has published prose and poetry in The New Yorker, Ploughshares, Tikkun, New England Review, Michigan Quarterly Review and many other places. Her work has been anthologized, most recently, in Rules of Thumb: 73 Authors Reveal Their Fiction Writing Fixations (Writer's Digest) and Short Takes: Brief Encounters with Contemporary Nonfiction (Norton) and Creating Nonfiction: A Guide and Anthology (Bedford/St. Martin's). Her fiction is forthcoming in Prairie Schooner and the Seattle Review. She has been a blogger for The Huffington Post and is the creative nonfiction editor of Another Chicago Magazine as well as co-director of Northwestern's M.A./M.F.A. in Creative Writing program. She also teaches in the University of Chicago's Graham School of General Studies, in the certificate program in creative writing. She has received a Pushcart Prize and fellowships from the Illinois Arts Council, Fine Arts Work Center in Provincetown and the National Endowment for the Humanities.
______________________________________________________
mnartists.org is a joint project of the Walker Art Center and the McKnight Foundation
Membership on mnartists.org is FREE. Find step-by-step instructions for how to join and how to use the free resources available on the site. If you need assistance, contact Jehra Patrick at info@mnartists.org. Any Minnesota resident is eligible to participate in mnartists.org's mnLIT competitions for poetry and fiction; there are no entry fees, and writers at all levels of skill and experience are welcome to enter work for consideration by a revolving panel of established authors and publishing professionals in mnLIT's blind adjudication process.
______________________________________________________