Me, Myself and You
Jeremy Walker premiered 7 PSALMS last month. He says he decided to leave the conventions of club play behind to seek inspiration in classical and other forms outside his own -- and the work ended up being the most "jazz" thing he ever done because of it.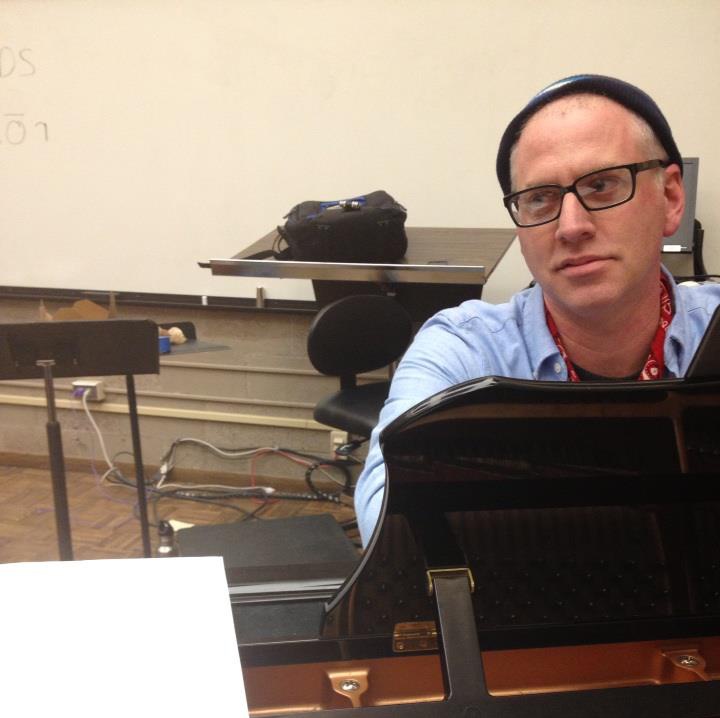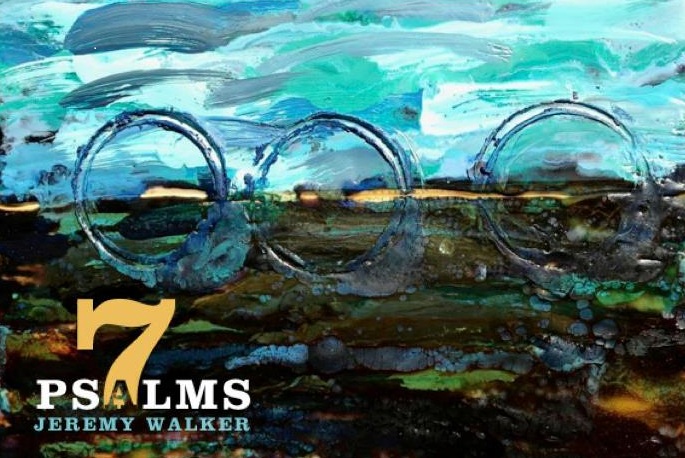 I AM LUCKY ENOUGH TO HAVE THIS FORUM, so I try very hard to use it for the public good and not for narcissistic promotion. In fact, I started writing this article with my usual intent to comment on something topical or semi-topical going on in music right now. Obvious subjects include the return of the SPCO and the continued lock-out of the Minnesota Orchestra, and I will get back to them soon enough. (I will say this about the still-stalled talks with Minnesota Orchestra: to paraphrase Woody Allen, maybe we should just go down to management offices with some bricks and bats and explain things — as they're obviously beyond the reach of mere satire or logic.)
For this column, I am going to write about the feeling of music, the feeling of jazz. Specifically, I am going to write about my personal feelings with the music. But I'm hopeful doing so will resonate more universally, too.
Last month, I finished and premiered my work 7 Psalms with Jason Harms (voice), Brandon Wozniak (saxophone), Jeff Brueske (bass), Tim Zhorne (drums), and a choir. It was a massive undertaking: a year in the writing followed by months of rehearsals and edits, not to mention the hard work of scheduling and promoting that my wife, Marsha, took on. 7 Psalms was a project I started with some vague notion that it might release me from certain nightclub conventions that dominate the jazz musician's world, or at least much of my world, anyway — things like the constant round robin of solos, melodies, trading fours, and on to the next tune.
Setting the text of the Psalms to music, for me, required working in new forms and extended melodic ideas, different time signatures, and experimenting with new roles for improvisation or soloing. The fact that I used a choir meant I needed to generate much more written material than I am used to. The piece took me a year to write and rehearse, re-write and arrange.
I have always listened to a lot music; years ago, that music was mainly jazz. But lately, and particularly while writing 7 Psalms, my listening has grown increasingly varied — everything from Johnny Cash to the modernist settings of spirituals by George Walker (special thanks to Ethan Iverson and his blog Do the Math for that tip). I'm not saying there is something unique about my newly broad interests. Jazz musicians have been listening to all kinds of music since the beginning. And certainly every jazz composer from Strayhorn to Andrew Hill to Wynton Marsalis has worked in forms far beyond 32-bar bebop tunes. For me, this project has been about personal liberation — not in any sense a statement on where jazz needed to go.
As I got more deeply into the work, I started to find new inspiration in Bach's Mass in B Minor, the "Lachrimosa" from Mozart's Requiem, and also in Beethoven's work, particularly from his late period. The absolute melodic freedom Beethoven showed in those pieces, as well the intense lyricism of Mozart's and Bach's text settings were a sort of escape hatch from certain melodic jazz conventions I'd felt stuck in. I worked with the long-line lyricism that classical music achieves, and tried putting that over extended blues harmonies. It's territory that Duke Ellington and Andrew Hill, Anthony Braxton and Mary Lou Williams have worked in before me. But the approach was new for me as a composer, and I found it liberating.
Composing an ensemble piece that still incorporates improvisation is a strange process. I find I have to switch hats, get into the mental space of the improviser and try to anticipate what musicians might play given the framework of the piece. The deeper I go into that thought process, the more crowded my head gets, and the more excited I become to finally hear what this thing might actually sound like. 7 Psalms was difficult enough to conceive that it invaded my dreams. I started to have this recurring dream where I met Beethoven in the woods at Theo Wirth Park. We'd sit on a fallen tree and talk composing in a mumbled, non-sensical language that we nevertheless understood — a composer's prayer language or something. As pretentious as it sounds, those dreams helped me to write as close to an idiomatically unencumbered piece as I had yet dared.
Once the band got into rehearsals and the piece began to take final shape, a special feeling started to emerge. Despite the extended forms, despite all the various genre influences (or maybe because of them) — the feeling in this work was of jazz. No matter the inspiration for these sounds, the various structures of their melodies — we were still jazz musicians doing the final stage of composition through improvisation. We were still jazz musicians pouring our personalities into the music immediately at hand.
Jason, Brandon, Tim, Jeff, and I have come up in a musical form that has taught us to be authentic individuals, ready to adapt to the other individuals around us. I have played all kinds of gigs and written many pieces for lots of situations for many musicians. But 7 Psalms is the most jazz thing I've ever written or played. In writing this piece that was far from the club date of standards and solos, I found myself more than ever feeling at the center of jazz. I felt more than ever the elegance, breadth, passion and wisdom of this music.
I am sure that this is a feeling that The Bad Plus know well. That Joe Lovano and Bill Frissell know well. It is the fundamental beauty of jazz that the form can fully embrace Ornette Coleman and Duke Ellington, Dave King and Herlin Riley (one of the leading modern examples of the New Orleans drum tradition), Vijay Ayer and Aaron Diehl, Wynton Marsalis and Muhal Richard Abrams.
I find I am more than ever in love with this music. I, more than ever, love my fellow jazz musicians. And I am happier than ever to play, study, and write this music. See, I hope this article isn't about me. I want it to be about us. Us, with this music.
As an aside: If you want to find get in on this feeling in a readily accessible, enjoyable way, follow the Artists' Quarter on Twitter, or check their website. For instance, this week you could go hear Pete Whitman's X-Tet. The band features smart writing and great musicians, including the miraculous Dave Karr on baritone saxophone, as well Gordy Johnson on bass and Phil Hey on drums. It's authentic, hard-swinging jazz and it happens at the AQ on May 31st. Also, my friend and constituent, Jeff Brueske has a CD release with his band. Sidewalk Cafe, at The 318 on June 7th. This music is in the so-called hot club tradition pioneered by Stephane Grappelli and Django Reinhardt in Paris. Jeff plays the bass with a thoroughly swinging two-beat, and Reynold Philipsek (guitar) and Gary Shulte (violin) are virtuosos of their respective instruments, and the whole band plays with a sense of abandon and passion.
_____________________________________________________
About the author: Jeremy Walker is a composer/pianist based in Minneapolis. He has performed with Matt Wilson, Vincent Gardner, Wessell Anderson, Marcus Printup, Ted Nash, Anthony Cox, and other notable musicians. Jeremy was the owner of the club, Brilliant Corners, and co-founder of Jazz is NOW!. Walker teaches piano at K and S Conservatory in Woodbury, MN. His current projects include works involving opera, film — scoring "Photographic Justice: The Corky Lee Story" – and a new jazz ensemble with solo voice and choir, 7 Psalms. Walker also authors a series of articles on culture for Walker Art Center and mnartists.org.
Walker was recently profiled in the Minneapolis Star-Tribune, on Minnesota Public Radio, on Jazz 88 KBEM (part 1, part 2), and KFAI's Rhythm and Grooves. Click on the media links in the previous sentence to check out the coverage.