FRINGE SHORTS: "Voices of Action: Women in Performance"
Actor and stage manager Amber Davis is a new addition to mnartists.org Fringe team. First up: she recommends a thoughtful assortment of dance works featuring Taja Will, Elizabeth June Bergman, Lynn Andrews and Krista DeNio.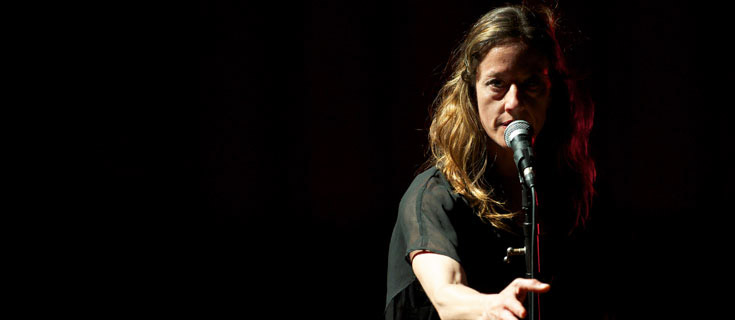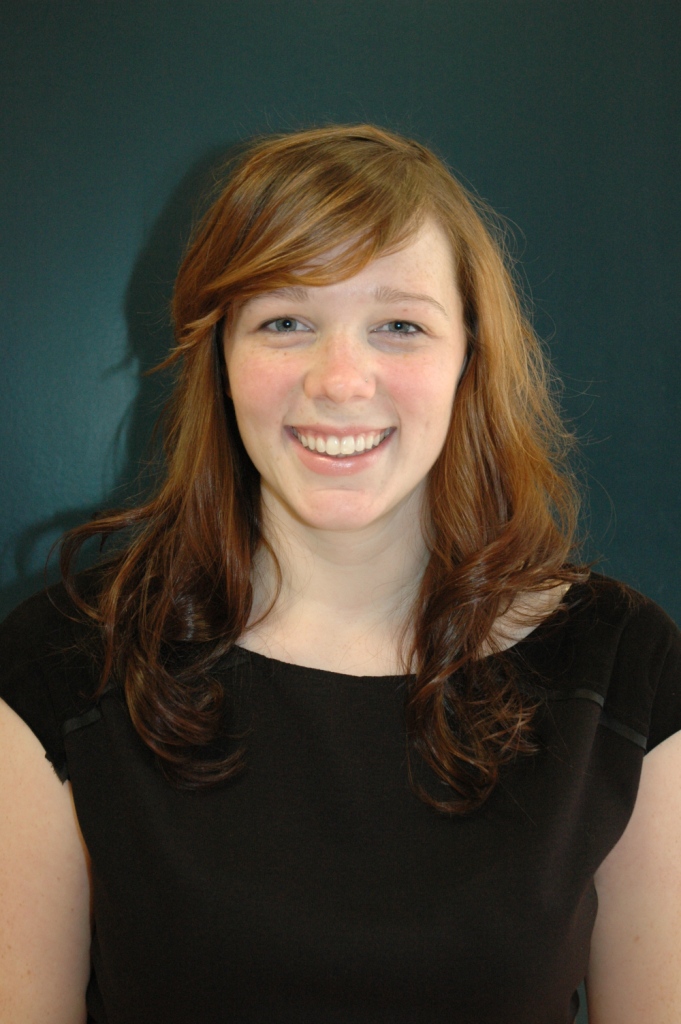 AUGUST IS HERE, AND NEW PERFORMANCE IS BURSTING OUT of the Twin Cities! It's Fringe Time: 163 shows, two weeks. Minneapolis and Saint Paul, can you handle this?
Prepare for dealing with a mighty amount of construction in the Cedar-Riverside neighborhood, but don't let it stop you from pouncing on the Rarig to fill your Fringe schedule with all kinds of goodies. Keep an eye out for Voices of Action: Women in Performance. This production features four artists, Lynn Andrews, Elizabeth June Bergman, Krista DeNio, and Taja Will presenting their separate works all on one fringe ticket.
Taja Will shares a portion of her longer work, we are not platonic, unfortunately. Starting somewhere between cabaret singer and physical comedy, Will enters the space and sparkles with charisma, encouraging the audience to pay close attention to every batted eyelash and hint of a smile. With a critical eye, Will helps shred apart the shared experience between spectator and performer.
Bergman, a dancer and performer, examines the impact of modern dance pioneer, Ruth St. Denis through her piece, There's a Hole in the wall. Using structured improvisation, Bergman creates poses inspired by Denis's versions of Asian movement. Using gesture, she creates the roles of self and viewer, specifically focused on the nuances of sight and viewing; she moves between formulated poses from Denis and the dancer's own desire to take up space with sound, body, and movement.
The Tallest Tree in Paradise is a dance piece choreographed by Lynn Andrews and fellow collaborators, Bergman, Will, and Abby Ann Swenson. Andrews's movement is feminine and powerful, and the selection of period gospel recordings chosen, taken from Goodbye Babylon's compilation, suggests not only an era, but gives the work a penetrating ambience.
DeNio presents last, with Edith & me, mixing Edith's Piaf's text and music with her personal experiences as an artist and DeNio's childhood religious experiences. DeNio creates strong visuals, using everything from her fingertips to the ends of her hair to conjure an image. Edith & me provides a soundscape that suggests places of worship aren't so different from the spaces where art and viewer exist together.
The pieces, together, are strong and thoughtful. Recommended.
______________________________________________________
Related links and information:
Voices of Action: Women in Performance by Taja Will and Elizabeth Bergman is on stage at the U of MN Rarig Center Xperimental in Minneapolis. There's just one remaining show — Wednesday, 8/8 at 7 pm. Find reviews, ticket info and more on the Fringe Festival website: www.fringefestival.org/
Check back on the homepage regularly throughout the Fringe Festival, August 2 – 12, for more short reviews on mnartists.org, sent in from our intrepid performance critics on the scene.
______________________________________________________
About the author: Amber Davis is an actor, puppeteer, stage manager, and teaching artist in the Twin Cities. Davis has worked with the Walker Arts Center and Open Eye Theatre, The Jungle Theater, The Children's Theater, Orchestra Hall, Free Arts Minnesota, Mu Performing Arts, Savage Umbrella, Aporia Theatre, and Chameleon Theatre Circle. She co-organizes Wheel Sexy, a bicycle cabaret and burlesque show. Savage Umbrella's most recent project, Davis directed and designed The Golden Carp, a new chamber opera.