FRINGE SHORTS: "The Selkie" by Scotia Productions
Camille LeFevre saw one of the two shows (!) based on selkie mythology, "The Selkie," on opening night -- a blend of Scottish dance with contemporary movement and gesture, she found it sweet and heartfelt, if a little wet behind the ears.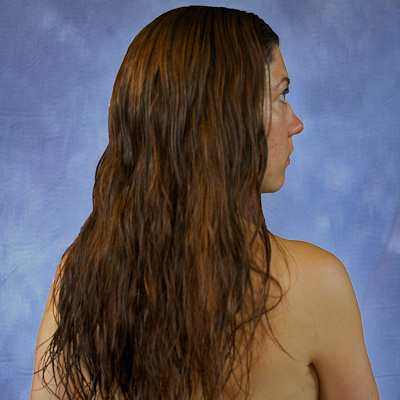 THE MYTH OF THE SELKIE (silkie or selchie) is a potent one. Original to the Orkney and Shetland islands, the legend tells of seals that, once they shed their skins, are revealed to be women. If a selkie's (the Scottish spelling) skin is stolen — always by a man — she becomes beholden to him. From there, the variations and elaborations on the tale are many. The popular film, The Secret of Roan Inish, provided just one of many recent interpretations.
The legend has also inspired two iterations on stage at this year's Fringe Festival. One of them, which I saw on opening night, is the The Selkie, a charming if awkwardly freshman attempt by Scotia Productions. Choreographed by Karen Gullikson, who also performs, along with producer Joy Gullikson, the piece blends traditional Scottish dance (with the three men kitted out in kilts, et al) with lyrical dance (the three women are in black tops and shorts, over which they layer their seal shifts or colorful dresses).
In the Scotia Productions version of the story, performed to live music, the women — sans sealskins — love their men. And only when their skins are returned to them do they head back to the sea (represented by a long skein of diaphanous blue fabric). The integration of angular Scottish footwork, flowing modern movement, and illustrative gestures works just fine. But these dancers are awfully wet behind the ears, so to speak.
Sweet and heartfelt, the performance nonetheless lacks professional polish and sophistication. But that didn't stop family and friends from giving The Selkie a standing ovation, followed by a group sing of "Auld Lang Syne."
______________________________________________________
______________________________________________________
Related performance details:
The Selkie, by Scotia Productions, is on stage at the U of M Rarig Proscenium in Minneapolis. Remaining shows: August 10 (10 pm), 13 (10 pm), and 14 (8:30 pm)
I haven't yet seen it, but the other show based on the selkie myth in this year's Fringe, Ballad of the Pale Fisherman, combines storytelling, physical theater and music. It's on stage at Mixed Blood Theatre in Minneapolis, August 11 (10 pm) and 13 (7 pm).
Check back regularly throughout the Fringe Festival for more short reviews on mnartists.org, sent in from our intrepid performance critics
______________________________________________________
About the author: Camille LeFevre is a Twin Cities-based arts journalist and college professor.