Duluth's Got a New Poet Laureate: Jim Johnson
Writer Cheryl Reitan offers a profile of Duluth's new official bard, Jim Johnson, with an eye to his flair for weaving Minnesota's immigrant experience into words.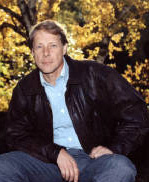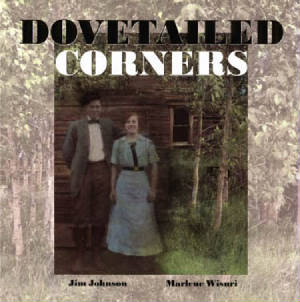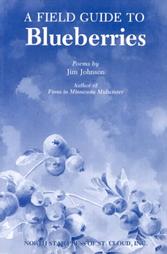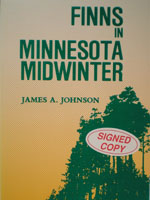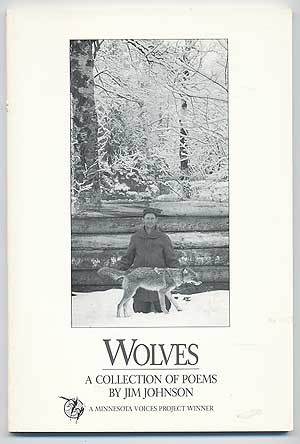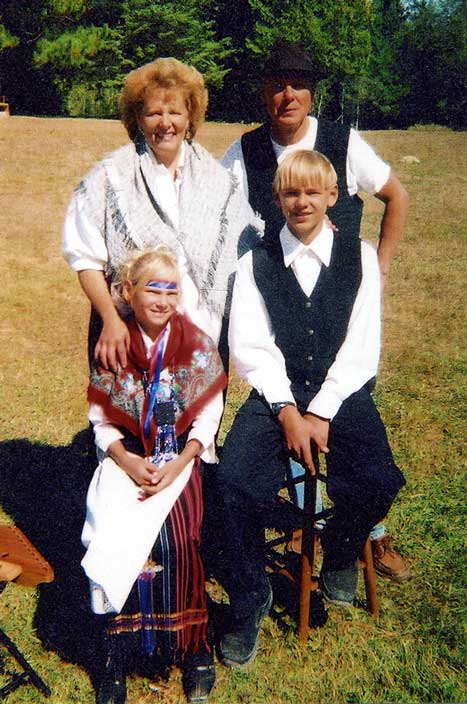 JIM JOHNSON, THE RECENTLY CHOSEN 2008-2010 DULUTH POET LAUREATE, writes poetry that is cut from the cloth of his Finnish roots. While much of his work recalls the lives of Finnish settlers in northern Minnesota, the message is universal. It is the quintessentially American story of the immigrant experience and of families, hunger, nature, and hard work.
The titles of poems (i.e. Log House, Black Spruce, and The Color of Eggs) in Johnson's most recent book, The Co-op Label, speak to the arrival of his parents and grandparents in this country. One poem, The Statue of Liberty Soliloquy, addresses immigration directly: "Give me your poor, your mouth breathing, your drooling/Give me your tired masses/I have floors to clean, tables to set, guests to feed/Give me preferably your Scandinavians."
In his other works, like A Field Guide to Blueberries, Johnson's awareness of detail joins his concern for nature and the environment and is sometimes earthy and raw. He describes a red fox hair: "Pull it across your nostrils./ Smell the fox within./ Feel your back begin to hackle./ Paws begin to twitch,/ something wild,/ something sniffing sniffing/ sniffing for more… ." In another poem his reflections are delicate and insightful: "This is the forest that loves its purple/ flowers and neglects/ its yellows."
The emotions Johnson evokes are common to the human experience, and his observations suggest the familiar. Often, the situations Johnson describes within the American-Finnish culture still exist today. Consider Hope on Parade: "Of course all the girls wanted to be the queen just as/ all the mothers wanted their daughters to be, but, you/ see, there can only be one hope riding on the Farmers'/ Union float in the Fourth of July parade in 1943."
In his work, Johnson mixes the serious and the amusing. "I like using humor," Johnson says. "We need to laugh at ourselves and our lives." At the same time, he's sensitive about ethnic jokes. "Finlanders were often portrayed as dumb. Garrison Keillor's bachelor farmer doesn't do our image any good. It's stereotyping, and it's not my experience. Finnish people were important people; they were pioneers, and they did great things." Johnson attempts to achieve balance in his poetry. "I consciously try not to overdo the humor part," he says.
Johnson isn't a newcomer to Minnesota poetry, yet he admits he gets larger crowds for his readings in northern Minnesota than he does when he reads in the Twin Cities. He brings five strong books to the Poet Laureate position: Finns in Minnesota Midwinter (North Star Press, 1986), A Field Guide to Blueberries (North Star Press, St. Cloud, 1992), Wolves (winner of the Minnesota Voices Award, New Rivers Press, 1993), Dovetailed Corners with Marlene Wisuri (Holy Cow! Press, 1996), and The Co-op Label with Marlene Wisuri (Dovetailed Press, 2005). The two most recent books combine Johnson's poetry with Wisuri's photographic and sketched art.
With 30 years as a teacher in the Duluth School District and a background in performance, Johnson is prepared for the tasks accompanying his new position as Poet Laureate. Along with his wife, Barb Hanka, his daughter, and son, Johnson takes a show called Remembering Finn Hall on the road. The act integrates the music of traditional Finnish instruments, like the Kantele and the accordion, with dance and poetry. In July, Johnson will conduct a workshop and poetry reading at Duluth's FinnFest 2008, the largest annual festival of Finnish culture in North America.
Officially crowned Duluth Poet Laureate on April 12, Johnson succeeds Barton Sutter's two-year term. Duluth was the first Minnesota city in recent years to name a poet laureate. It's starting to look like Duluth's Lake Superior Writers, the literary organization that sponsors the Duluth Poet Laureate program, have started a trend. Since Duluth began selecting them, three additional Minnesota cities have subsequently named poet laureates: St. Paul (Carol Connolly), Winona (James Armstrong), and Red Wing (Robert Hedin). Robert Bly was named the state's first poet laureate in February 2008. Lake Superior Writers brings a team of community volunteers together to run the Duluth program, which features a number of free community gatherings.
"It's a great honor. I was really glad I was chosen," Johnson said. "But then I had a moment when I realized that now I was going to have to do stuff." Johnson's plans "to do stuff" are ambitious. He wants to hold public events including a multicultural reading with a twist. "I've got ideas about American Indian poets to invite, and Scandinavians. We're going to be inclusive of all ethnic groups, especially Minnesota immigrants, so there should be some surprises." Another of his event ideas is on an environmental theme, and he's calling it, "A Green Reading." He also wants to involve several schools in a youth poetry event; in so doing, he aims wants to pay tribute to the future of poetry. He welcomes the new energy young poets have brought to the spoken word. "It would be great to bring together some new forms from slam poets and poets who blog," he said.
Barely two weeks into his new role, Johnson is charged up and ready to get started. If his enthusiasm for poetry and his excitement for his upcoming presentations are any indication of the Duluth Poet Laureate program's success, the upcoming events he has planned are going to be rewarding for his audiences.
About the author: Cheryl Reitan is a fiction writer and journalist, as well as the publications director at University of Minnesota-Duluth.
A Sampling of Poems by Jim Johnson:
Cupping (from The Co-op Label)
I remember the red blood blood red from the blue veins
like rivers flooding my grandmother's back. The red blood
curving from the knife slits in her sagging white skin. The
blood red. Like the Co-op label on every can. Almost
hammer and tempered sickle red. Red as a pike's gills.
Red as a chicken's comb, its head cut off. Red as fresh
meat. The pan under a slit pig. Sumac and maple leaf and
chain oil red. The eye of the loon. The door of the church.
The nose of the alcoholic joulu pukki coming in from the
cold and taking communion, drinking from the common cup.
Earth, fire, and iron ore. Red and more red. That was why
I washed my own skin with Fels Naphtha Soap. That was
why I laid out cow horns on the sauna bench. Cow horns
in all calibers. Cow horns to bring out the red. The red red
punainen red. My blood red blood. Red. Red. Redder
yet. Like the dawn's early red. When the straight edge of
the knife first cuts through the sky. Red. But not too red.
In The Blueberry Bucket (from A Field Guide to Blueberries)
A man picks blueberries all day. In the bucket
small green and withered sifting down,
too old and squashed against the sides,
twigs leave spruce needles settled to the bottom
while the large ripe rise up to the top.
So full of flesh, so ordinary?
a woman, at sunset
a blond woman leading a reindeer
across the horizon. You are that woman. I am that man.
And this I give to you
is, if not the history of the world
at the end of the day, but
a bucketful of blueberries.
The Statue of Liberty Soliloquy (From The Co-op Label)
Give me your poor, your mouth breathing, your drooling
Give me your tired masses.
I have floors to clean, tables to set, guests to feed.
Give me preferably your Scandinavians.
I have shoes to shine. So hurry up now, give me your Blacks.
I have laundry. Give me a few Orientals.
I have flowers, lawns to trim, fruit trees. How about some Latinos.
I have boats to unload. Give me some Irish then.
I have minerals to mine. Give me any from the
slag heaps of Europe.
I have this thin soil to till. So send me some serfs.
I have trees to cut. Finns will do.
Just give me your workers, your farmers. Give me your all.
I exclude no one ? not even democrats. Socialists,
communists, intellectuals excepted.
I have so much work to do.