Brian Freeman: Balancing Act
Brian Freeman writes psychological suspense novels featuring detectives Jonathan Stride and Serena Dial. It's a perfect time to re-run Ann Klefstad's 2007 profile - Freeman just received the 2013 Thriller Award for SPILLED BLOOD.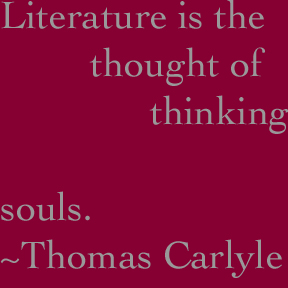 We're re-running this interview from March 2007 in honor of today's news: Brian Freeman's latest book Spilled Blood was just named the Best Hardcover of 2013 by the International Thriller Writers organization.
BRIAN FREEMAN'S BOOKS HAVE BEEN SOLD in 46 countries and 16 languages and have appeared as Main Selections in the Literary Guild and the Book of the Month Club. His debut thriller, Immoral, won the Macavity Award for Best First Novel and was a finalist for the Edgar, Dagger, Anthony, and Barry Awards.
Freeman published his first book at 41, but he'd been writing for years—books, sure, but he was also the marketing director at Faegre and Benson, an international law firm, a job he loved. All that experience with law must be one of the drivers of his incredible facility with police-procedural plots. But literature was always in the picture: "I started my first 'novel' in sixth grade," he recalls wryly. "It was about the death of a chess grandmaster. This was in the Bobby Fischer and Boris Spassky days. I called it Checkmate. Who knows, I may yet go back to that one."
He notes that his middle-school teacher "pretty much scrapped the lesson plans for me and simply told me to sit in a corner and write. The next summer, I finished my first full-length novel." He kept at it. A political thriller, an erotic surrealist fantasy that concerns a musician, and several mysteries occupy the stereotypical drawer. "I recall James Michener saying that you should only get published after you've written a million words," Freeman says. "I must be just about there."
His current work is polished and fast-paced, ingeniously plotted, smart, and satisfying to aficionados of the crime-thriller genre. But what really holds your interest and keeps you glued to the page is Freeman's skill in writing characters. The protagonists are well-written—lonely souls, their hard-won, worldweary excellence burnished with a sexy dark patina, Raymond Chandler style. But even the secondary characters, people who appear for a few pages, characters on whom only half a plot turn hinges, are fully and often quite beautifully imagined. They're breathing people who engage a reader, let's say, gratuitously—simply because they're human, and they've been truly seen. This, to my mind, is literature or something like it.
"What I want to do with genre fiction," Freeman remarked, " is to make a delicate balancing act work. I want the books to be pageturners, but I want the characters to resonate with readers so that when they set the book down, their minds go back to the characters. I want the characters to have shades of grey, for the roots to be unclear."
He takes risks to ensure that all his characters have complexity. In Stripped, he notes, one of the characters is a police detective who's a transvestite. When he puts the character in jeopardy, he says, he wants to have written this character deeply enough so that the reader "feels bound to him, relates to him."
When I asked Freeman whether genre fiction seems to be more ambitious, richer and deeper, than was typical—he says he's noticed this as well. There are more authors stretching the limits of what genre can be.
____________________________________________________
"I want the characters to resonate with readers so that when they set the book down, their minds go back to those characters. I want the characters to have shades of grey, for the roots to be unclear."
_____________________________________________________

Still, he says, it's a balancing act. "Some might call me a literary writer but first and foremost I'm a genre writer. If I lose sight of the genre, my readers won't be with me."
So do genre writers still get no respect? He says that this also is perhaps changing, but that "readers and critics really want to put works in certain buckets." He compares the situation with music; a musician who's built a career on a certain sound or style will often be punished for defeating expectations. "Ferocious criticism," says Freeman, can follow radical shifts.
But he does see crossover stories: the Irish writer John Connolly, for instance, was a mystery writer who now is classed as a "literary writer." Ken Bruen's "beautifully handled" private investigator novels have followed a similar trajectory, although Freeman notes that though critics and mystery aficionados love Bruen, he has yet to cross over to a wider audience.
Freeman credits his own access to a broad audience in part to his experience as a marketer, and his own liking for that role. He takes far more responsibility than some authors for his own PR and marketing. He cuts his own foreign rights deals, he makes sure he's met the editors and publishers who sell his work overseas; he maintains a most excellent website and cultivates his relationship with readers.
"Authors and publishers need to work together to focus on marketing. As books get expensive, and as more are published, it's hard to get readers to take a chance on an unknown quantity, to take that leap."
How to get the word out, then?
"I get to know my readers," Freeman says. "When I get emails or letters, I write back to them, I'm quite candid in asking for their help. Word of mouth is the best publicity. I ask readers to talk to their friends, their relatives, their booksellers. There's a point of critical mass, and you don't get there by accident." Publishers, Freeman notes, are focused on the "big hit," and aren't as involved as perhaps they used to be in growing their authors' careers. Writers need to do more for themselves.
"It all comes down to relationships. I've met each of my foreign publishers and worked with them on marketing. When Immoral came out in Sweden (it's called Sindfull there–), Ad Libris, their version of Amazon, had just started a crime-fiction book club. Sindfull was their first title and it shot to number one. Would this have happened if I hadn't taken the trouble to know my publisher well? Maybe . . . but likely not."
Of course, the first thing, the most important thing, is to write well. This is another thing Freeman has covered. His first two books are blazingly paced, beautifully written, with dizzyingly deft plots and rich and strange characters. This is the best marketing of all.