A Fresh Eye on Minnesota Hip-Hop
Daily Planet Arts Editor Jay Gabler profiles B Fresh (aka Rebecca McDonald), a young woman who's quickly becoming the photographer of record for our region's exploding hip-hop scene.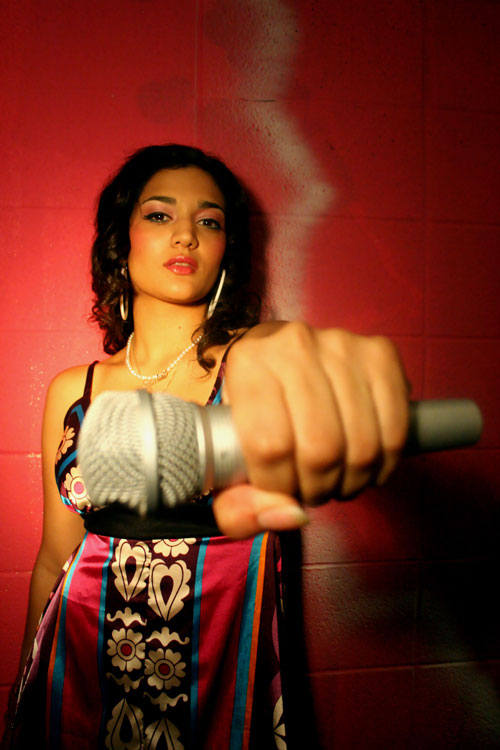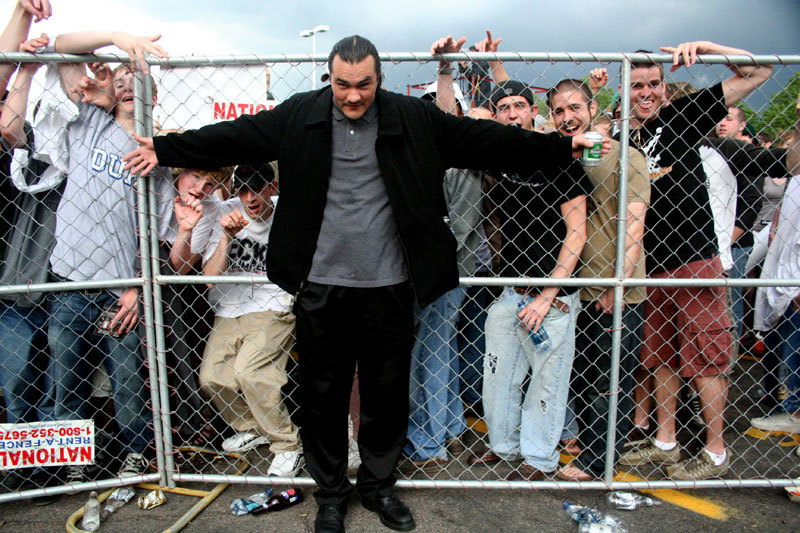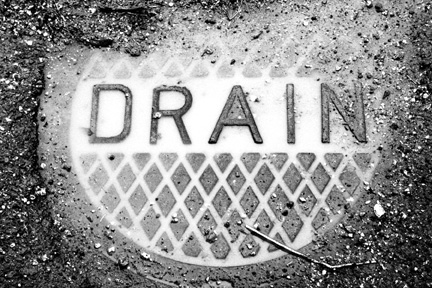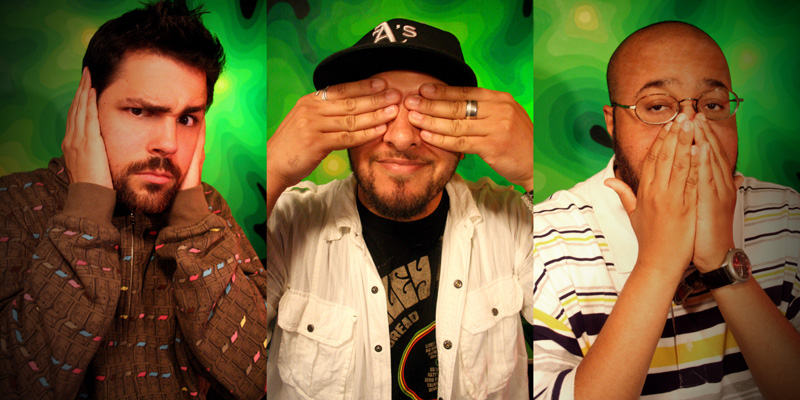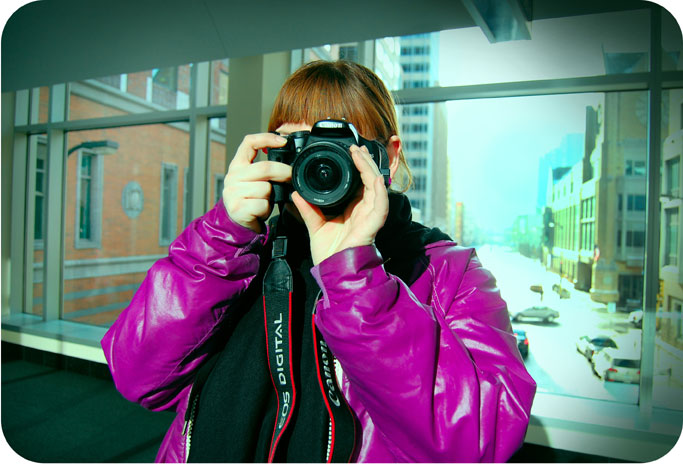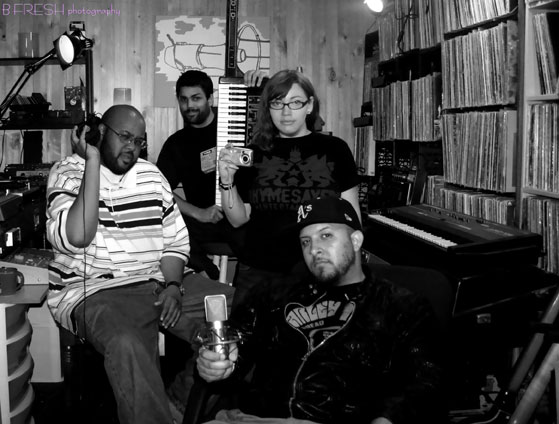 REBECCA MCDONALD HAS PHOTOGRAPHED KRS-ONE, MOS DEF, DJ Spinderella, Grandmaster Flash, Too $hort, Pharrell Williams, Method Man, Kurtis Blow, and Afrika Bambaataa—but her greatest regret involves, of all people, Celine Dion.
"When I was given photo access to a Celine Dion show," says McDonald, "I couldn't pass it up. I mean, it's Celine Dion! She's a diva. But then I got to Target Center, and my camera was dead. I didn't have my extra battery, and I was just screwed. I just stood there and watched her perform. Ever since then, I always carry an extra camera."
The 24-year-old has become the unofficial photographer of record for the Twin Cities' exploding hip-hop scene. She's shot virtually every Minnesotan DJ and MC worth knowing—Atmosphere, Brother Ali, Doomtree, Muja Messiah, M.anifest, Desdamona, the Usual Suspects, El Guante, and more—and has taken her Canon around the world chronicling music, politics, and anything else she happens across. Her professional moniker, "B Fresh," is increasingly recognized by hip-hop heads well beyond the Middle West. Jeff Chang, author of the definitive history of hip-hop (Can't Stop, Won't Stop), has declared that "if there was ever a natural-born journalist, B Fresh is it."
McDonald's parents separated when she was young, and she split time between her mother (a white woman) and her father (a Native man) spending time in both of the Twin Cities. "I do consider myself a woman of color," she says, "even though my mother was white." While attending the College of St. Catherine, McDonald discovered her calling in the intersection between photography—a lifelong interest—and politics. "I took a Meyers-Briggs test once," she says, "and it said I'd be into social work or photography."
At St. Kate's, McDonald majored in women's studies, communication, and critical studies of race and ethnicity. Her art and her activism first came together when she worked for a magazine put out by St. Kate's multicultural center. "My roommate and I decided to do this section on fashion and sexuality: 'Extra Spicy.' After that, I put together a collage for the visual art exhibition in B-Girl Be, where my photos were displayed in the gallery at Intermedia Arts. That gave me the confidence to take my photography to the next level."
After graduation, McDonald took a job at the Minnesota Women's Political Caucus, managing a diversity outreach project. "All my studies transferred over into what they call the 'real world.' I traveled the state, talking to women of color." Meanwhile, she attended hip-hop shows whenever she could and started to build a reputation as a photographer with an instinct for great shots and a rapport with her subjects.
"I've always been immersed in hip-hop, ever since I can remember," she says. "I remember listening to TLC's Crazysexycool on trips to the Boundary Waters with my dad, memorizing all the lyrics. There have always been powerful women I've identified with in hip-hop, and I've always been drawn to the visual element of the music. The DJs, the MCs, the dancers…I approach the scene not as an anthropologist, but as an artist."
McDonald now works full-time as a photographer and journalist—her work regularly appears in local publications like City Pages and, increasingly, on the pages of national publications like The Source and Vibe. From her studio in Minneapolis's Fallout Art Center, she shoots everything from weddings to family portraits to political events.
Last summer, she attended both major parties' conventions on assignment for Rock the Vote. "I wasn't sure if journalism was the thing for me, but I loved it," she says. "The adrenalin rush of getting that great shot, the sleepless nights with 5 am blog posts, all the crazy mayhem. I was running around with Davey D, one of the first hip-hop journalists." McDonald now contributes as a guest to Davey D's widely-read blog.
While she has a professional's confidence behind the lens, McDonald is still new enough at her game to enjoy the thrill of, say, sharing an elevator with a CNN camera crew or meeting greats like hip-hop photographer Bryan Cross (a.k.a. B Plus). "I actually got to shoot Madonna at Madison Square Garden," she says. "In arena shows you're escorted in, and you have to wait for your opportunity to shoot. So I was just sitting around in the basement with some of the biggest photographers in New York City," swapping stories and tricks of the trade. "You don't have the luxury to stick around [to hear the show] after you shoot, and that was fine with them—they remembered seeing Madonna in her prime, and they didn't need to see her sing 'Like a Virgin' for the 20th time."
Despite her success on the national scene, McDonald has no plans to leave the Twin Cities. "The hip-hop scene here," she says, "is more diverse than any other scene. The west coast has a specific sound, the east coast has a specific sound, the 'Down South' sound has been marketed, but here we don't have anyone telling us what we have to sound like. There's more room for growth as an artist."
As for her own growth as an artist, McDonald will continue covering ground in her purple KangaRoos ("in the work that I do, you gotta have sneakers"), photographing anything and everything that piques her interest. "I shoot not just people, but food, architecture—whatever moves me. The city is my backdrop."
About the author: Jay Gabler is arts editor at the Twin Cities Daily Planet.