A Deep-Rooted Sweetness: Bobby Rogers' The Blacker the Berry
Artist and writer Amina Harper dives deep into the lush imagery of Bobby Rogers, weaving together the fraught history of representing blackness, the transformative power in representing oneself, and the pressing need for diverse self-representation in the Twin Cities visual arts scene.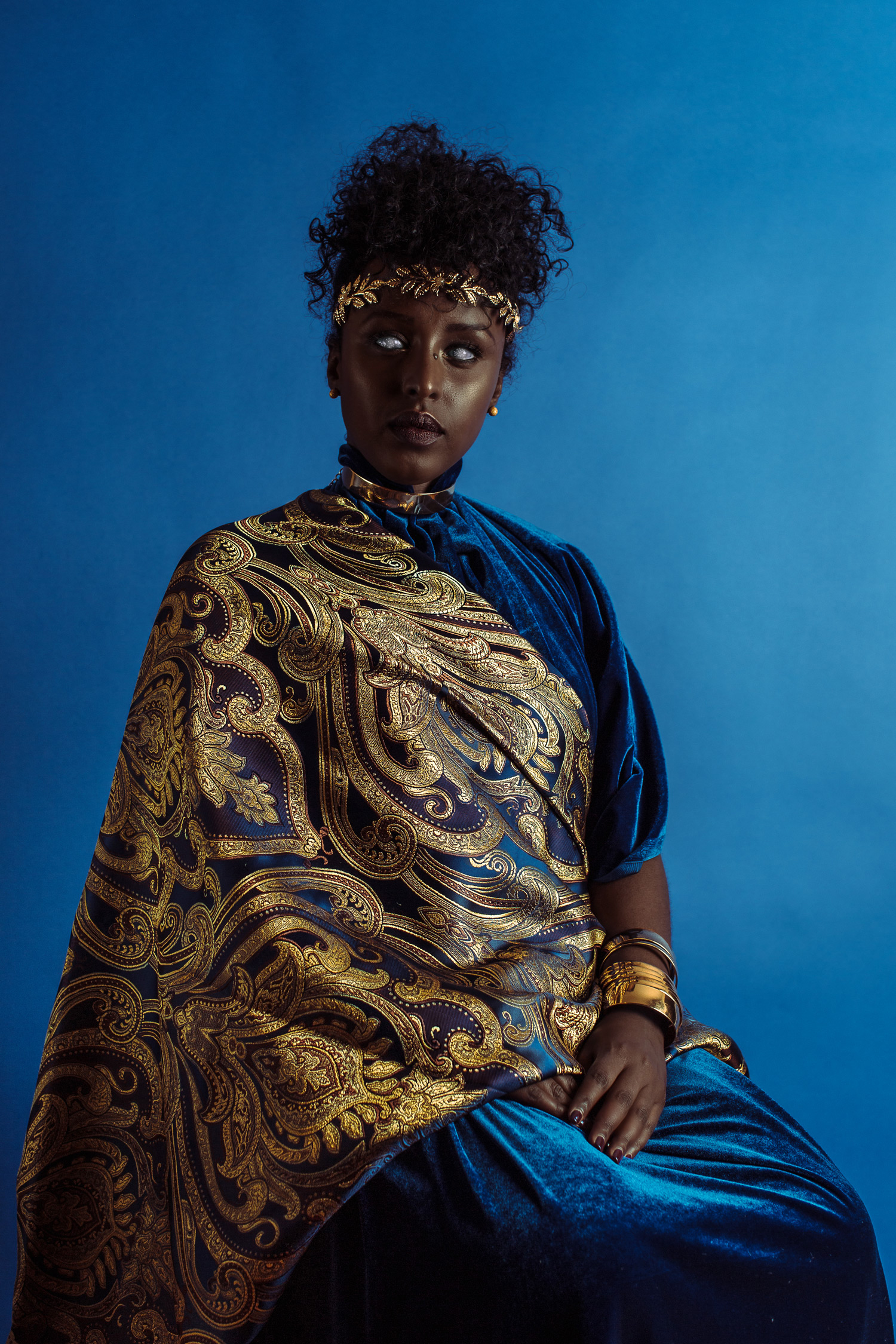 Let me just say this, point blank. Representation matters, especially when those being represented are allowed the space to tell their own stories. This is not solely because it is reflective of reality to see diverse people living diverse lives, but because it is a matter of life and death. If people don't see you, then they don't have to see you as human. And if they don't have to see you as human, they don't have to care about your life. If they don't care about your life, then they can easily kill you. It really is just that simple.
The most frustrating aspect of the Twin Cities visual arts scene isn't just its gross lack of diverse representation or its unchallenged acceptance of white mediocrity. It's the fact that many don't seem to view these attributes as a problem. It's one thing to consistently align with the status quo, but to take pride in that alignment is something else entirely. Small galleries and arts organizations could be at the forefront of addressing that problematic lack of diversity and white mediocrity, but they have very rarely risen to that challenge, and often perpetuate these practices. This is why Public Functionary is such a breath of fresh air. It is a physical manifestation of an artistic community in flux; moving, growing and reaching out and into other places and ideas outside of the city it's stationed.
Bobby Rogers' The Blacker the Berry far exceeds the benchmark, and is unlike any show I've seen in this city. It is everything the Twin Cities art scene is aspiring to, and everything it is sorely lacking. The emotions, the colors, the voices are all qualities that should be easily accessible in every local gallery in this city, but are not—due to Minnesota's cultural disdain for things outside of what it viewed to be the norm. I'd seen Rogers' work before, usually one-off pieces as a part of a group show, so I was excited to view a series of pieces with an overarching theme and story. It can take a long time to create a 10-piece body of work and, as an artist, it's important that this hard work is given a space, not only in terms of aesthetic and style, but as a concept.
The first notice I took was of the exhibition's title, The Blacker the Berry, as it references a concept that does not exist in a vacuum. The comparison of black people to food is a common theme that conceptualizes consumption. The second part of the phrase, "the sweeter the juice", is a common adage that implies that blackness—specifically the darker shades of blackness—maintain a more nourishing quality. While this is meant to be an affirmation, there are arguments to be made that the phrasing is objectifying, especially to black women, given how it evokes thoughts of consuming the black body. However, it is important to keep in mind that blackness is a global commodity that is often riddled with negative stereotypes. Blackness has been bought, sold, and consumed for centuries, with black people having little to no say in how that blackness is perceived. This is given even more depth with the inherent femininity and gender fluidity in how the artist's subjects are portrayed. Black women are equally powerful as black men; every subject maintains a graceful and elegant flow between the masculine and the feminine that is both striking and lush. Their blackness is unashamed, adorned with ornate floral textiles and saturated, jeweled tones. They are more than royal; they are godly.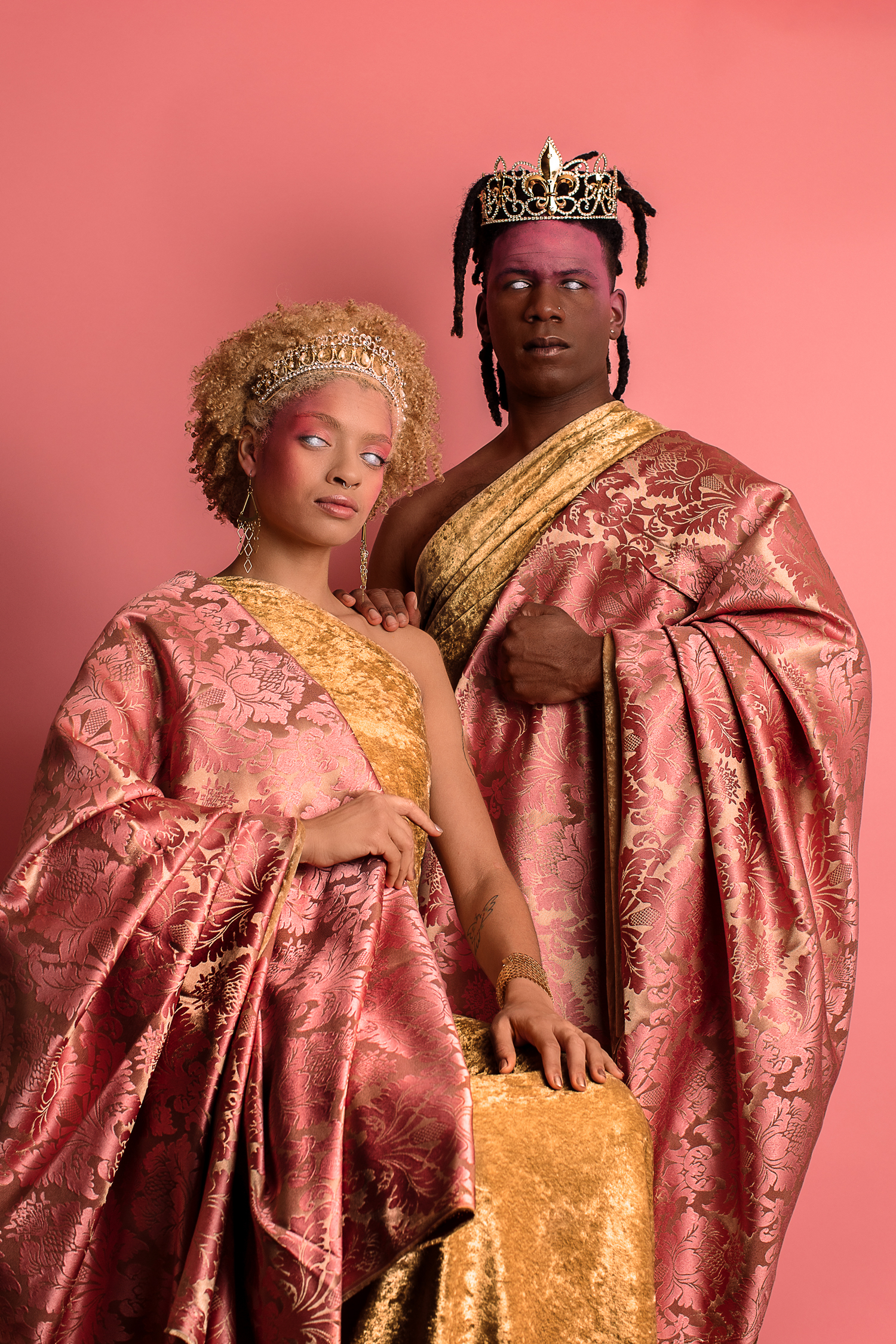 The Blacker the Berry is the story of blackness as the utmost of beauty, wonder, and power as it relates to naming. So rarely do black people get the chance to name our own images, to show the world how we want to be seen and how we see ourselves. Whiteness will always have a role in how we do and don't see ourselves, and it is very difficult, if not impossible, for black people to separate our self-image from whiteness. But The Blacker the Berry isn't concerned with that, Rogers states:
"The subjects in my work are Black. They're as dark as everything I've been taught to hate about my physical self. My work is about black radical traditions, hip-hop, and the history of the Diaspora. My ancestors were stolen, slaughtered, and enslaved; I work to transcend and release ancestral trauma by fantasizing and reveling over the grandiose empires in white these ancestors once reigned."
It is almost instinctual to compare Rogers' work to Kehinde Wiley's. I think this is a mistake, not because the caparison is untrue, but because it is not conducive to place black art and artists into boxes, while the cornucopia of white artists wander freely, empowered by the notion of the default. In truth, The Blacker the Berry is along the line of what you'd get if Kendrick Lamar asked Hype Williams to direct one of his music videos. It is lavish, plush, and decorative, while also a profound examination of the churning back and forth dialogue that black Americans have with our history.
Roger's presents his subjects, like the orisha of Yoruba tradition, as spiritual and otherworldly, with eyes like supernovas and the ethereal presence required to govern over all manner of natural forces. Black people are so rarely seen as mystical for our own sake. We are often portrayed as "magical negroes" whose role is the service the character development of a white protagonist. You see these concepts largely in mainstream media: characters like The Oracle in The Matrix, John Coffey in The Green Mile, the titular character in The Legend of Bagger Vance, and the vast majority of Morgan Freeman characters are prime examples of black people being used as the supernatural props of white characters who reap the benefits. The Blacker the Berry doesn't deal in that tripe, it is about the magic of black people for our own sake. We are the heroes; we are the center of the narrative.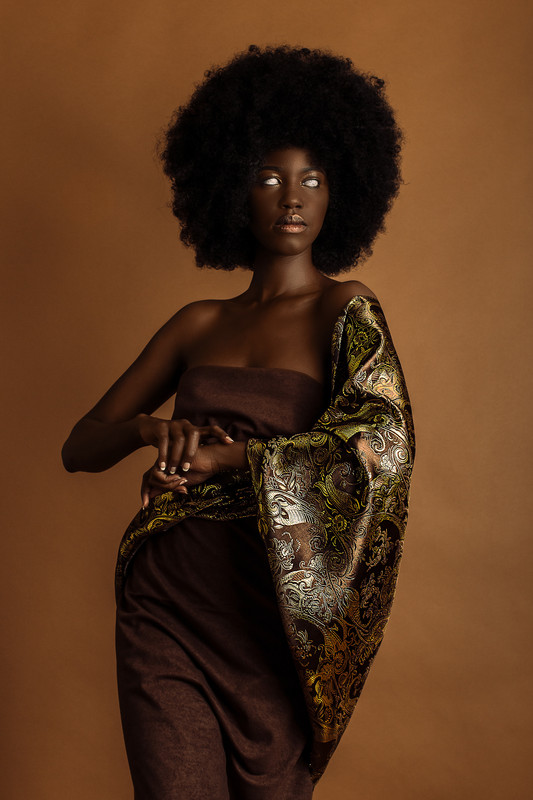 Colors are the heart of The Blacker the Berry, not only in its rainbow of solid hues saturated brilliantly, but in regard to race in its purest form. Because of the deadly vice grip of binary thought, blackness has been defined through the lens of whiteness and within proximity to it. This act of distinguishing two opposing concepts, and attempting to define one by its relationship to the other, isn't problematic until it is applied to human beings. One concept tends to dominate the other, and this is one of the main components of white supremacy. The results have been disastrous for our world as a whole, and one of the consequences for this has been colorism. The idea that a black person with lighter skin is considered more desirable due to their proximity to whiteness is a mindset that is still very much pervasive within all communities of color, especially the black community. Everything from the paper bag test to Sammy Sosa bleaching his skin is a result of the condemnation of dark skin and mindset that whiteness should be prized over all else. These ideas about color are most often applied to women, as are most ideas that promote hierarchy via the path of status, power, and privilege. It isn't often that the black woman is celebrated, not simply as someone who deserves an equal pedestal to a white woman, but someone who is more than capable of building her own pedestal and sitting high atop it, without needing anyone to place her there. So much of the Blacker the Berry sends that message, that in a world that has no love for you, that you must find a way to have love for yourself. Drape your darkest skin in the finest linens. Accentuate it in reds, blues, emerald, and gold. Wear a crown on your coily afro even if you don't feel you deserve it.
You do deserve it.
---
This article was commissioned and developed as part of a series by guest editor Jordan Rosenow.