You Are Hear: Love, War, All is Fair, Etc (August 2012)
This month's feature writer is hip hop artist and two-time Nat'l Poetry Slam champ Guante, with two pieces: on basketball and life, and love in a time of zombies.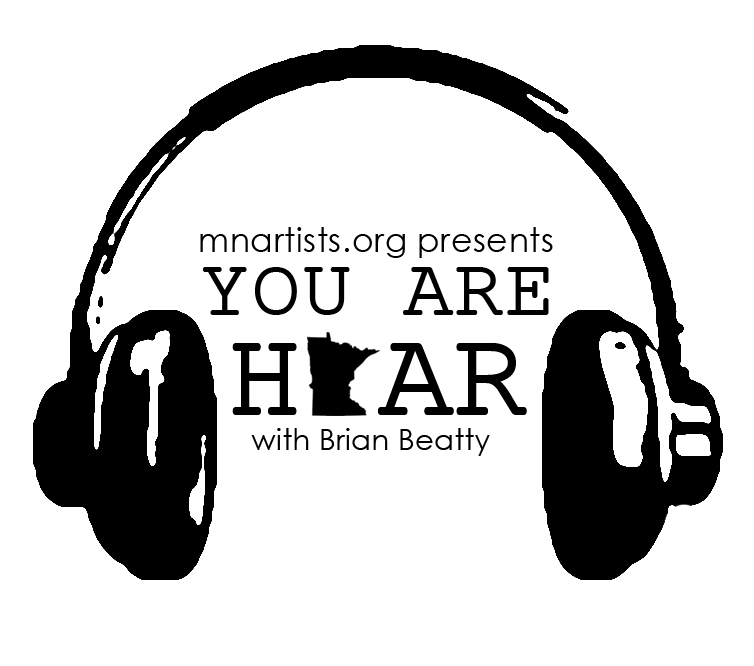 ABOUT THE PODCAST: You Are Hear is a literary podcast production of mnartists.org. Each monthly edition will feature new, original work by a Minnesota writer or two. The show is available on our site, of course, but also mnartists.org's Audioboo page (for ease of sharing and downloading). Stories, poems, humor pieces, spoken word performances and whatever else talented folks can do with nouns and verbs – all presented in downloadable audio form for you to enjoy when and where you choose. It's like a dozen free little books to put in your ears.
ABOUT THE HOST: Brian Beatty has published his jokes, poems and short stories in a variety of print and online publications. He's performed comedy all over the Twin Cities. Brian's humor chapbook DUCK! was published in 2009.
______________________________________________________
FEATURED WRITER FOR THIS EPISODE:
Guante is a hip hop artist, two-time National Poetry Slam champion, social justice activist and educator. His work, which explores the places where progressive politics, magical realism, working-class identity and the power of perspective intertwine, has been featured in URB Magazine's "Next 1000" list, City Pages' "Artists of the Year" list, CMJ, Feministing and the Progressive, and he's shared bills with Talib Kweli, Atmosphere, Dead Prez, Sage Francis, Brother Ali, Mr. Lif, P.O.S., Zion I and many more of the top names in indie hip hop. Apart from these artistic endeavors, Guante also founded and manages the MN Activist Project, freelances as a music writer, curates the Hip Hop Against Homophobia concert series and facilitates writing and performance workshops for youth. Please see www.guante.info for more information.
______________________________________________________
SHARING IS EASY! – visit our Audioboo page to download the file for this edition of YOU ARE HEAR or to share it with your friends >>