What's Design Got to Do with Environmental Solutions?
For the creative minds behind the University of Minnesota-based ENSIA magazine and website, everything.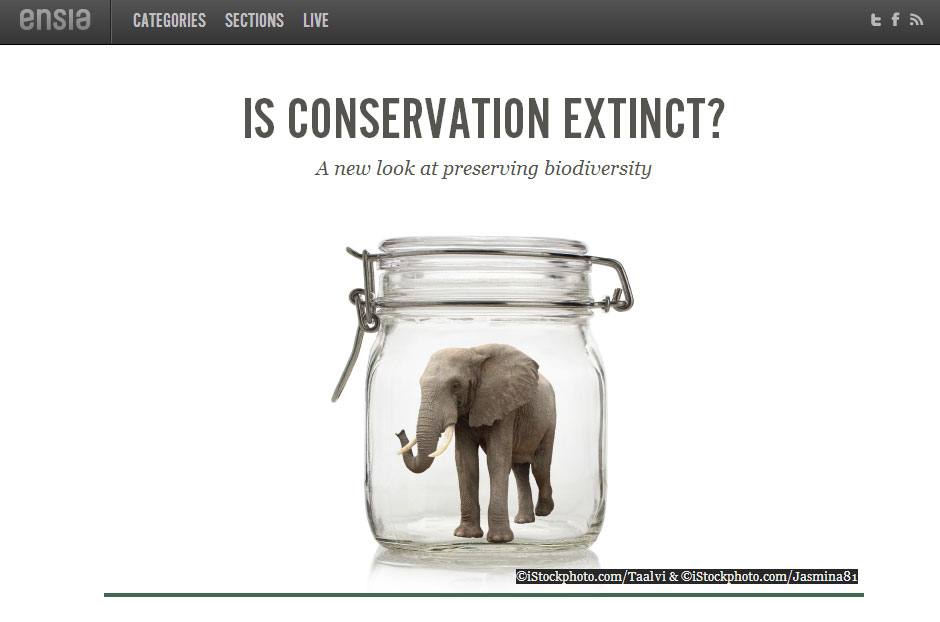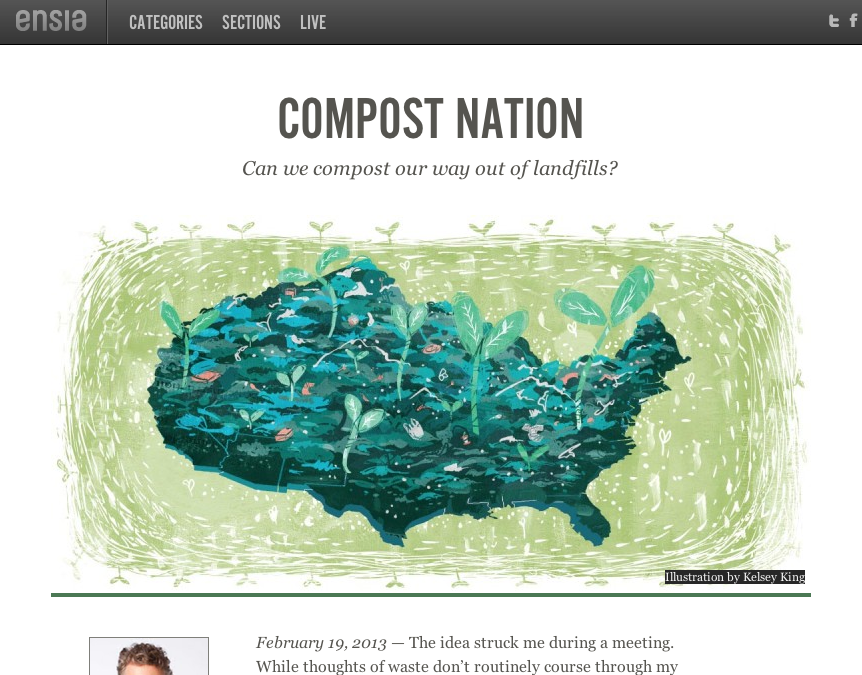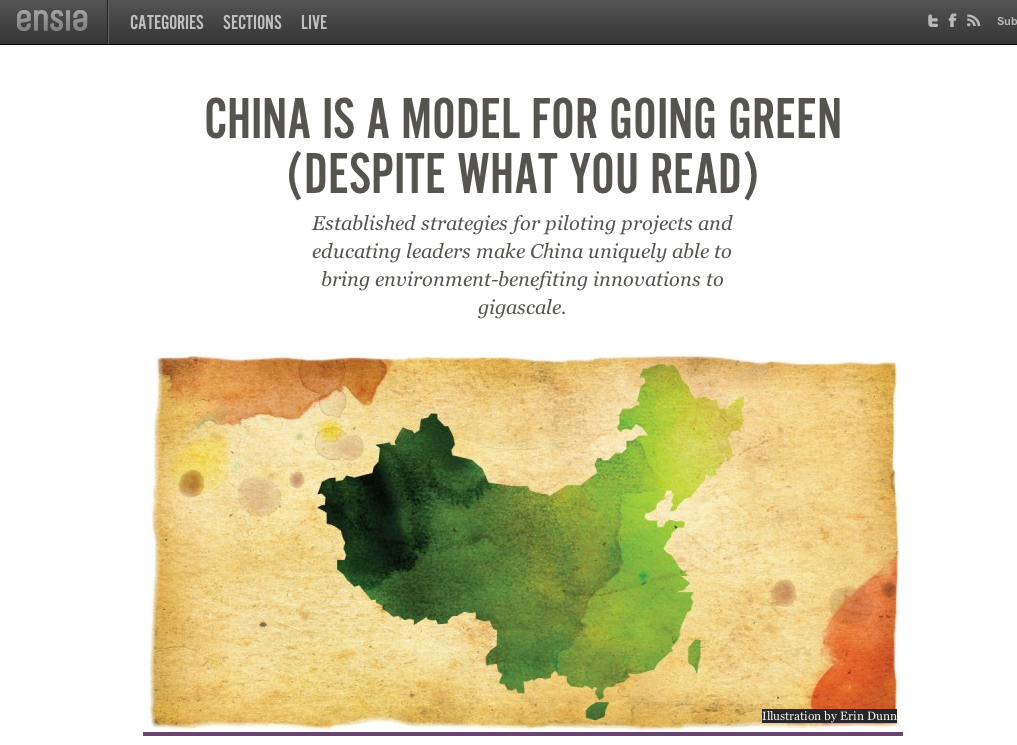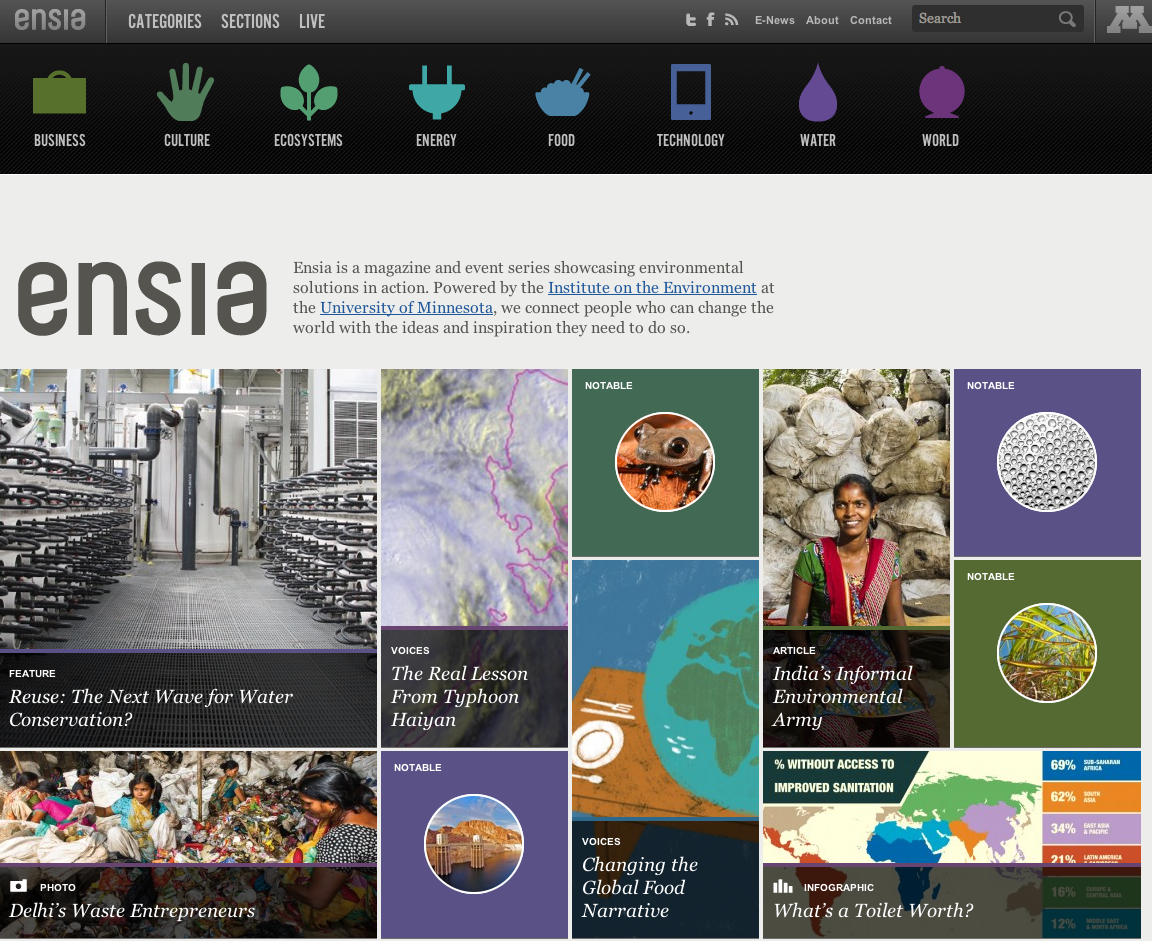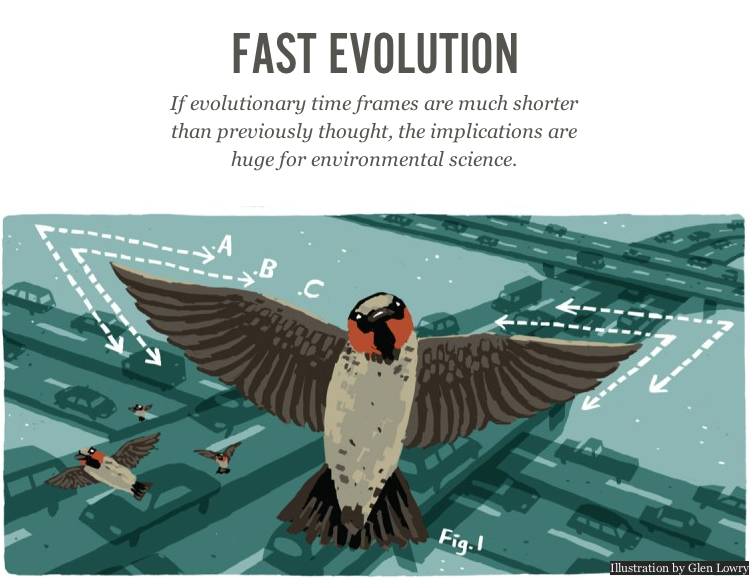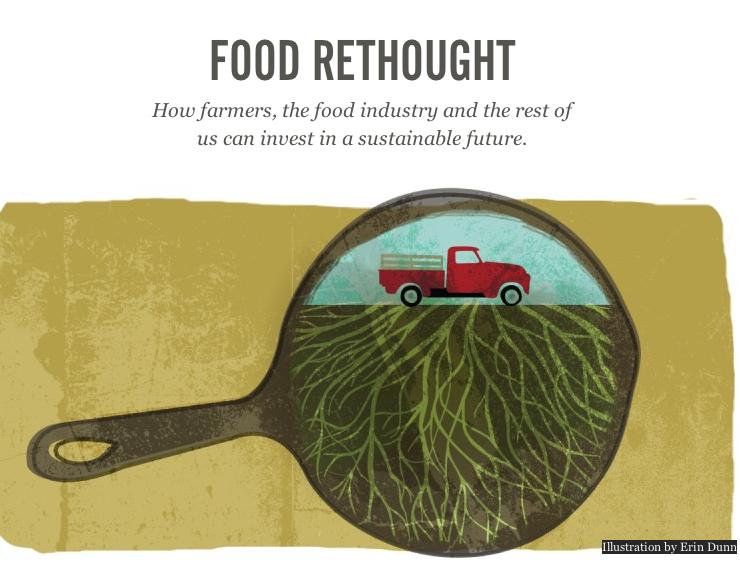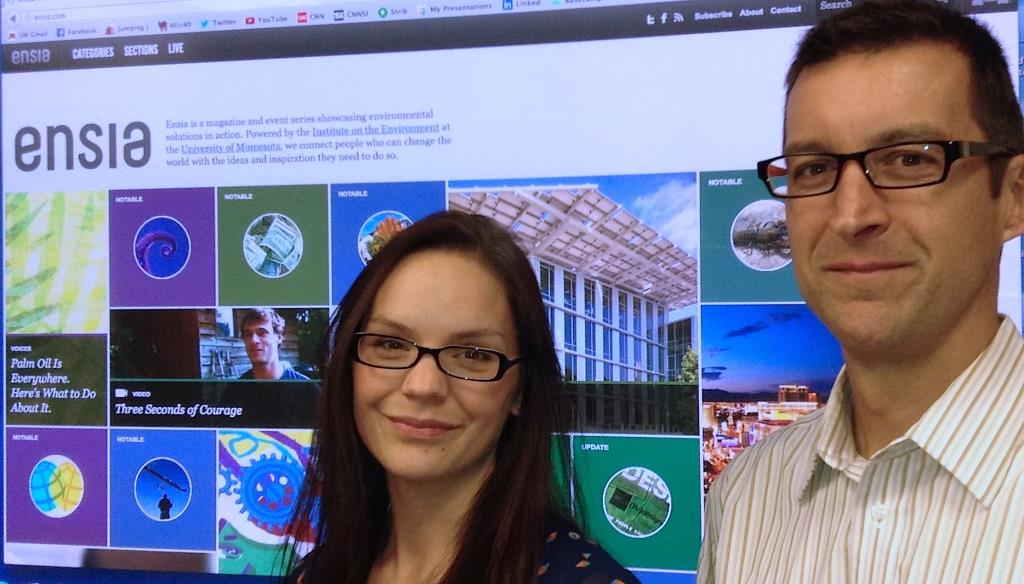 ODDS ARE YOU HAVEN'T HEARD OF ENSIA. But the locally produced publication is making a big impression on science and design types alike, attracting a global audience for its solutions-focused take on the great environmental challenges of the day. Based out of the University of Minnesota's Institute on the Environment, Ensia's creative team — made up in part of Todd Reubold and Sarah Karnas — leverages design to drive interest in its content, which uses storytelling to inspire action on sustainability concerns. With the help of Vancouver-based smashLab, the institute launched a new website and magazine last year. In October, professional design organization AIGA recognized the Ensia team for these efforts with a Re(design) Award.
Reubold says he had an epiphany a while back back, when he read an article arguing that for sustainability to succeed, the concept needs to be reframed. That insight sparked the emphasis on thoughtful pairing of content and design that has become central to his current work: "I think that design and thinking about design in all its forms is really core to what we are doing with Ensia and really critical to solving some of these challenging environmental problems."
Ensia is about environmental solutions. What's design got to do with it?
Todd: For a long time when it's come to stories about the environment, the focus has been more on the charts and the graphs and the numbers — on that more analytical side of the issue. To really engage with an audience, though, it's about connecting with their minds and their hearts. That's when you have a really powerful story; when you can trust the content but you're also emotionally invested in the story. Strong design does that — and it's something we were really going for with the redesign.
Sarah: It's not going to work to just give people the science. We've tried that and it's not enough.
Why the redesign and why now?
Sarah: It came about in part because we were rebranding from Momentum [the print-based precursor to Ensia]. … The Momentum website was just a repository for print. We knew Ensia was going to have a digital format with daily content.
Todd: We describe it as a media platform because, for us, it's not just about reaching audiences but connecting with them and inspiring action. … Since the launch, our audience has grown enormously. Our biggest areas of growth have actually been Brazil, India, Malaysia, the Netherlands. We thought when we launched that it would be mainly a U.S.-centric audience, but we've seen significant growth around the world. That's really exciting.
What are the challenges in making design so central to what you do?
Sarah: It can be a really difficult thing to avoid visual cliches when working with environmental topics. The earth on fire or with a temperature, hands holding a growing plant, a collage of renewable energy icons. Pretty cringe-worthy, but tied to concepts that are hard to convey in different ways.
Simply finding images has been a much bigger job than anticipated. We try to think about the concept and not just the actual subject. For our feature, Is Conservation Extinct?, we represented a new look at preserving biodiversity by putting an elephant in a jar rather than your typical nature shot. We also use illustration regularly, [because we're dealing with a lot of] conceptual ideas that could never be illustrated by a photo.
Your design is really different from comparable magazine and news sites. What were your design inspirations?
Todd: We didn't want to create a news site that's just like every other news or magazine site out there. We really did want to use design as a way to distinguish ourselves. We looked at what our peers were doing — what was working and what wasn't working — but smashLAB brought some really far out things to the table that we ultimately used to guide our design decisions more than anything that other environmental magazines were doing. smashLAB pointed us toward aspirational examples — The New York Times Style Magazine, Domani, Flipboard and Biamar. A couple of people have said to us that visiting Ensia's homepage is a bit like walking into an art gallery, where you see all these paintings on the wall and then you kind of gravitate to the one that you are drawn to.
Aside from its design, what sets Ensia apart from other publications covering the environment?
Todd: There are a lot of magazines out there covering the environment right now, but there are very few if any with solutions to environmental problems. So many are focused on the doom and the gloom side of the environmental challenges facing the world today. We saw an opportunity to fill a niche, where we could acknowledge that there are problems but then move a step beyond that — to say here's how you actually solve that problem, here's an inspiring person or project somewhere in the world that's found a solution to that problem. We really want to shine a light on those people and try to shift the conversation ever so slightly, if we can.
You weave art and design directly into the content as well. Can you give some examples of coverage at the intersection of art, design and environment?
Sarah: The connection to design extends beyond the look of the site right into the pages of the publication. A few features that embody that interdisciplinary impulse are A Song of Our Warming Planet interprets the sound of climate change. There's also Places, Everyone!, which looks at the parallels between placemaking and sustainability. Second Hand explores the recycling of found objects in art. There's more, but you'll have to check out the site for yourself!
Think globally, illustrate locally
Karnas, Ensia's creative director, turns to local talent for the illustrations that show up regularly in the magazine and on the website. Here are some of local artists whose work has shown up on screen and in print at Ensia:
__________________________________________________
About the author: Stephanie Xenos writes about art and design when not spending quality time with her Scottish Terrier Oscar. She lives in St. Paul with her family (which includes humans, too).