VISUAL ART: Performance Captured for All to See
Writer Camille LeFevre took in the show, "Art of Performance," currently on view at Altered Esthetics, and she reflects on the laudable but difficult task of capturing the essence of this most ephemeral form in visual art.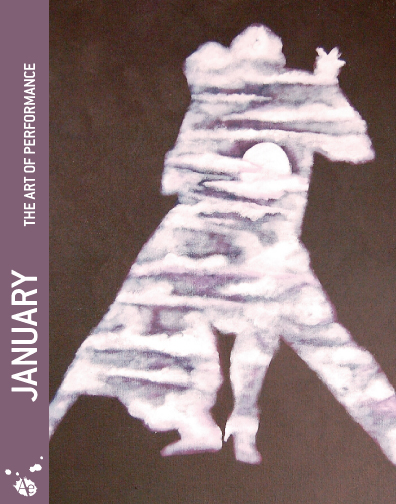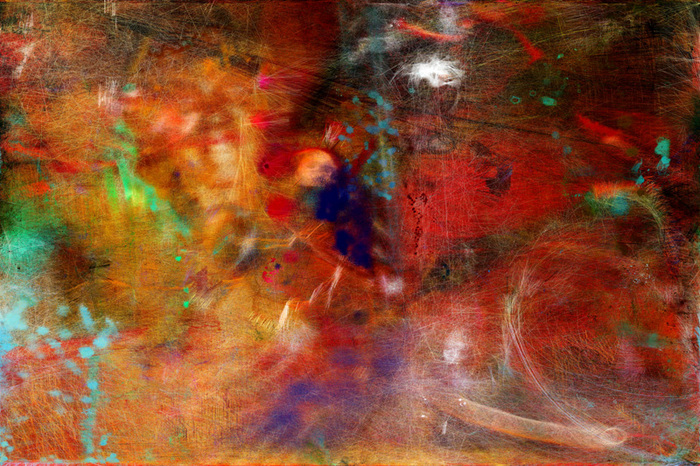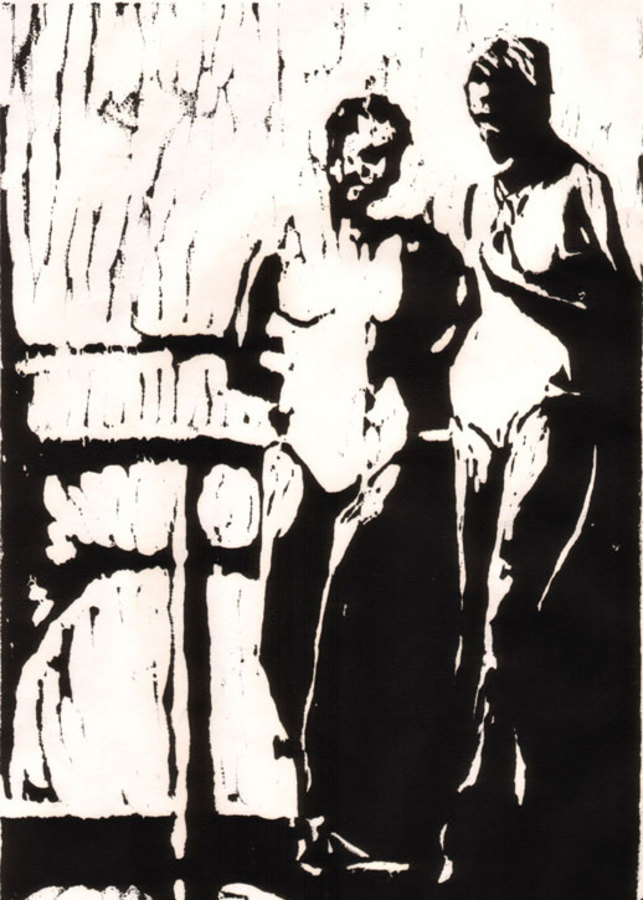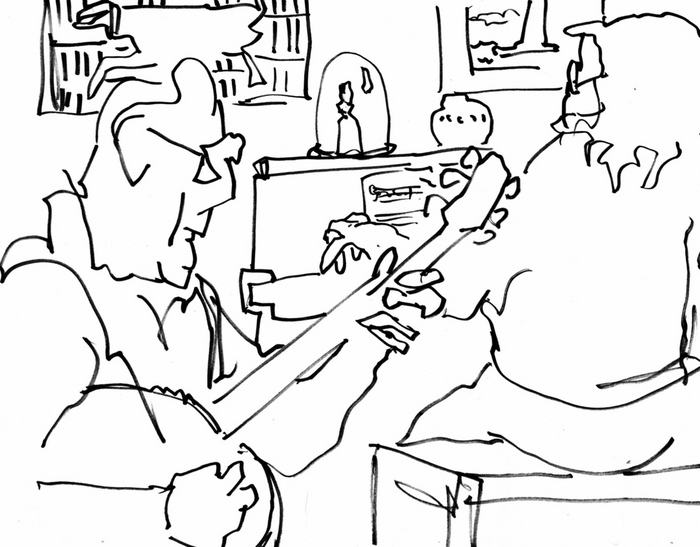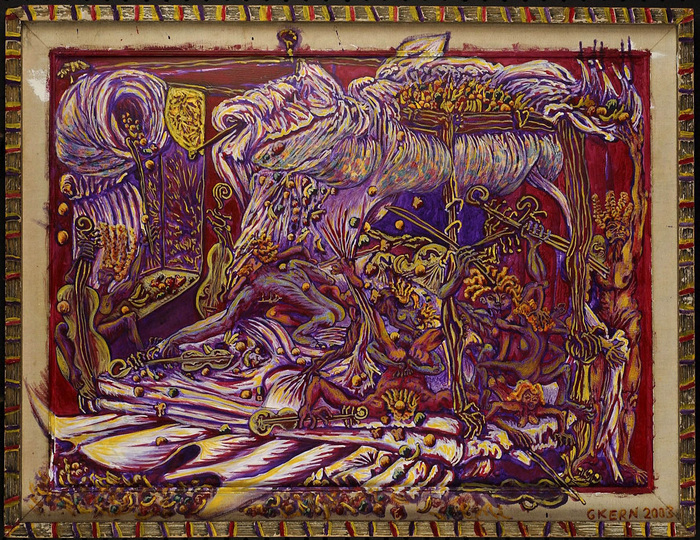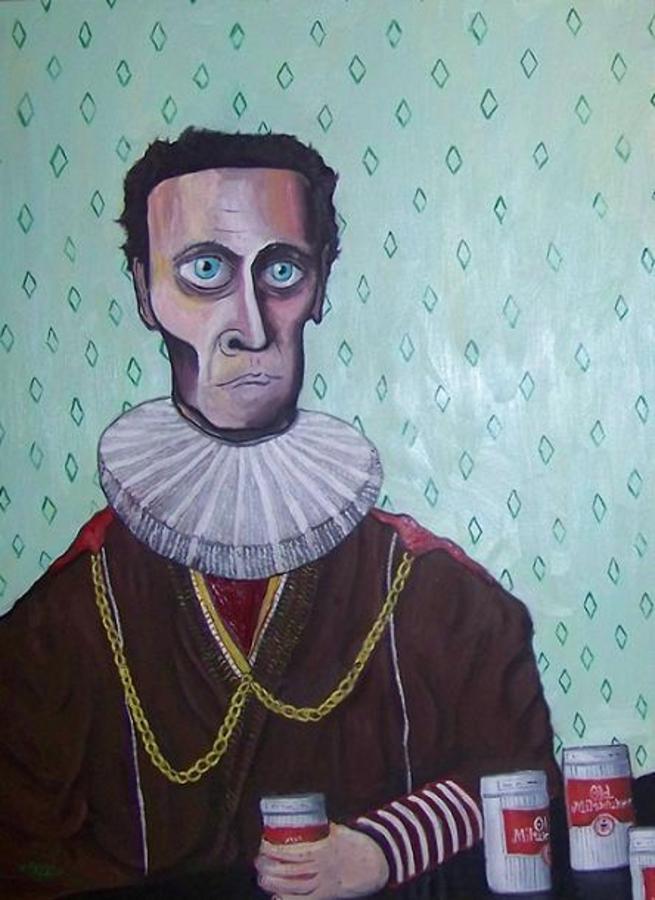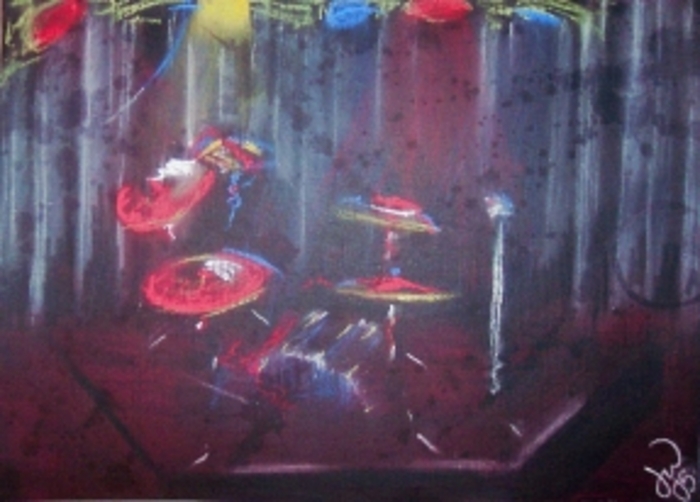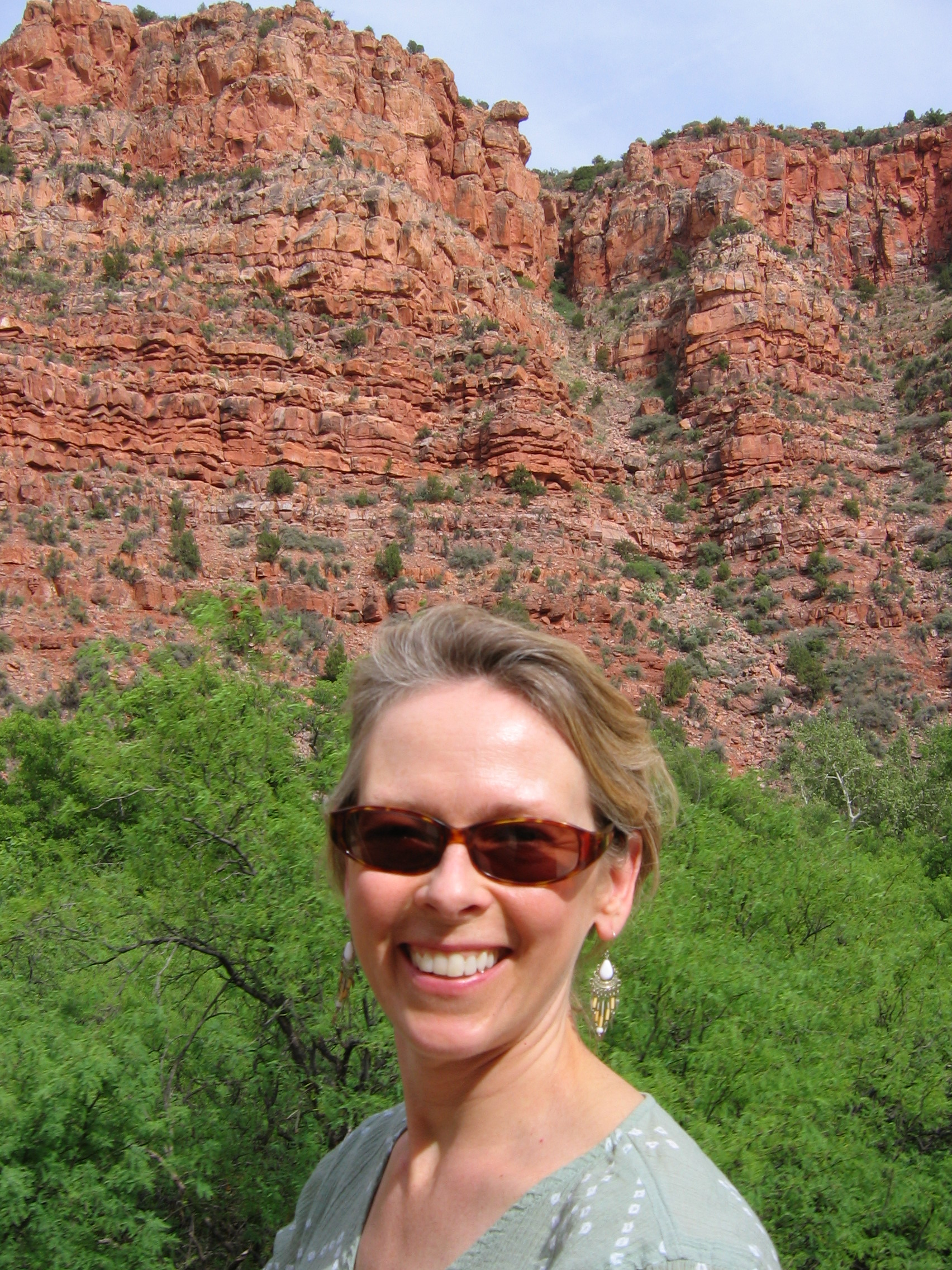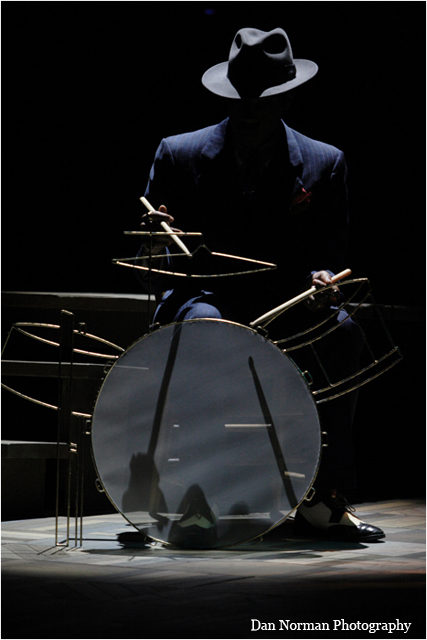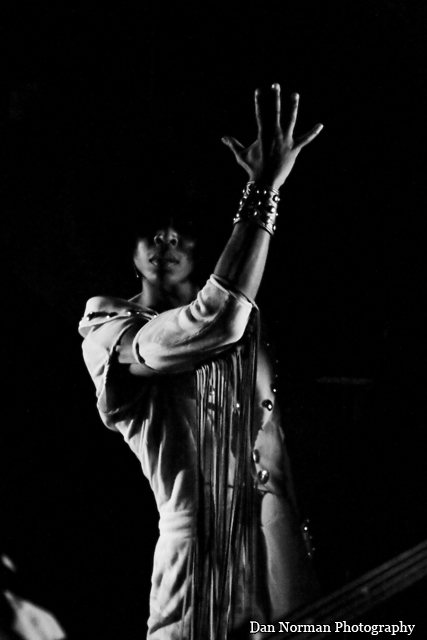 DANCE IS ARGUABLY THE MOST EPHEMERAL OF THE ARTS.
A choreographer may produce notes and notations, a dance work might be taped for documentation, and the movement itself becomes embedded in the dancers' muscles, sinews and synapses; but audiences are simply left with a program and a kinetic memory at the end of the show. Theater's transience runs a close second, but at least a play leaves behind a script after the curtain closes. Likewise, musical performance is created from, at least in part, a written score (improvisation excepted). But the act of performance—as an in-the-moment art form generated by, embodied in and held in the memories of human beings who are, themselves, transient and impermanent—is by its nature an alchemical art of conjuring and dematerialization: now you see it, now you don't.
So when visual artists undertake to capture something elemental about a moment of performance-from-midstream, or to encapsulate the essence of a show or a performer in a concrete object or image, it's natural for the viewer to avidly search such visual evidence for confirmation of their own momentary experience. Is this what I felt? Does it reflect what I saw and heard? What I experienced within my own body? With regard to dance, the uses of photography, in particular, come to mind as attempts to accurately document such performance phenomena. Barbara Morgan, in her iconic black-and-white portraits of dancers, aimed to stage virtuosity in action. Mikhail Baryshnikov, in his recent show of color photographs Merce My Way, for his part strove to recreate visually the drama inside moments of Merce Cunningham's resolutely abstract, computer-generated, chance-integrated choreography.
It's unfair to compare the work of such celebrated (or celebrity) artists—whatever one thinks of their artwork—to that of the artists whose pieces are currently on view in Altered Esthetics' group show, The Art of Performance. As curator Jamie Schumacher pointed out to me last week, the gallery aims, in part, to present artists who haven't exhibited their work publicly before. That said, let's talk about the work that indicates promise; more specifically, work that doesn't just lie flat on the canvas or merely document a moment of performance, but which uses the techniques and technologies of its own media to capture some sense of the mystery, the kineticism, the intensity of being in the moment with the performer.
Todd Peterson's painting, La Boheme, has an Edvard Munch-like quality, with its slender swaths of vibrant purple and pink vibrating alongside the singer, whose face offers a revelation of emotion in its lines. Ochen Kaylan's generative drawing Dancing in a Moment of Awareness is less representational than sensation-al, an explosion of vibrant aqua, red, green and purple starbursts over a fine inlay of crosshatching. In both of these works, the artists are clearly attempting to distill a discrete moment of emotional intensity and kinetic sensation emanating from a performer mid-performance.
Dan Norman's portraits, of actor Namir Smallwood on stage in two different productions by Children's Theatre Company, arrest the energy of performance via color photography, with quieter results than the above-mentioned works. In Drummer: Bud Not Buddy, Smallwood's face beneath his fedora is absorbed into a black background, while his hands extend from the sleeves of a blue suit to hold drumsticks poised over the metal skeleton of a drum set. It's a spare, geometric composition that evokes the shadow life of musicians, who so often live with their music after dark.
In Five Fingers of Funk, Smallwood's face is less obscured but the image remains ambiguous: the figure, as seen, is genderless, neither male nor female. With his arm bent in front of him, the hand upraised and fingers splayed, Smallwood becomes the performer, as instrument, captured in a moment rich with possibilities for meaning and interpretation.
Norman's other photography in this show, much of it backstage documentary, focuses more on the act of preservation than on the art of the pursuit. Many of the exhibition's other works fall short of representing with any potency something that feels like an authentic moment in the lives of performing artists; there's too little sense of energy or urgency, curiosity or invention that would fuel the challenging prospect of successfully translating the transitory performative impulse into a concrete, permanent art object. With time, though, these artists may yet get there.
About the author: Camille LeFevre is a St. Paul-based dance critic and scholar. Please visit her website at camillelefevre.com.
WHAT: The Art of Performance
WHERE: Altered Esthetics, Minneapolis, MN
WHEN: The exhibition runs through January 31, 2009
Admission is FREE and open to the public