The Nuts and Bolts of 'Making Music:' Jason Moran
Writer Sari Gordon previews the May 7 'Making Music' conversation and performance with jazz musician Jason Moran and offers a bit of background on this intimate, accessible five-year-old music series presented by The Whole and series host JG Everest.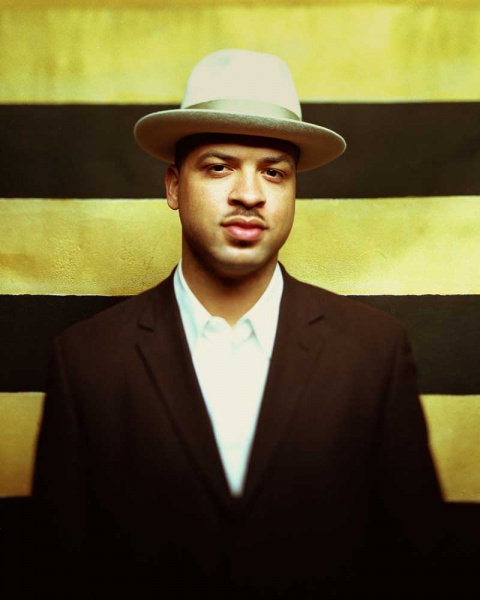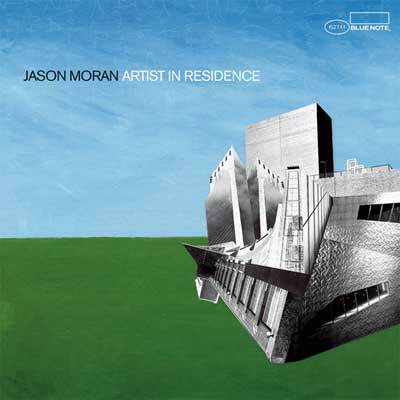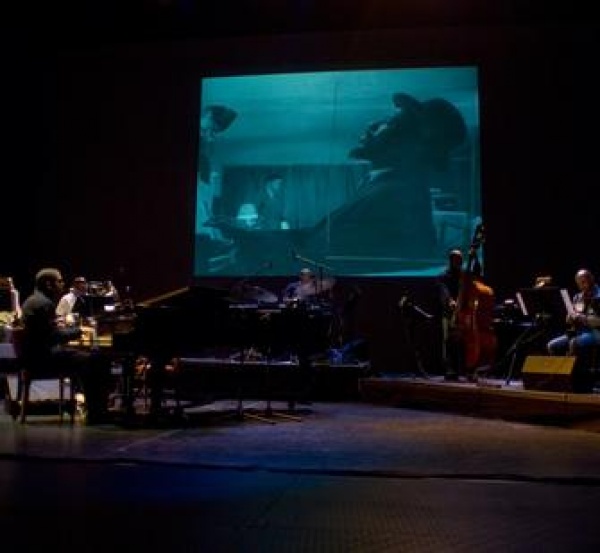 WHEN NOTORIOUS INDUSTRIAL AUSTRALIAN BAND SPK TOURED THE US IN 1982, they subjected their audiences to a barrage of excruciatingly loud, non-musical, electronic noise. The three men performed before a 20-foot screen on which played footage of a severed human head performing oral sex on a dead body. One member of that band, Graeme Revell, went on to become a successful Hollywood soundtrack composer.
SPK only appeared in five US venues in 1982. Two were in Minneapolis: The 7th Street Entry and the Walker Art Center. At the Entry's show, Revell hacked away at a skinned cow's head with a hatchet, sending bits of flesh and brain into the audience of about 150, who stood at a safe distance. The night before, SPK played at the Walker Art Center, sans cow head, before an audience held captive in their bolted-down seats, without drinks.
The Walker demands we pay attention to contemporary artists, especially the ones who leave viewers wondering just what they've seen. With live music, audiences can all too often be distracted by formality or, as is the case when many independent or nascent musicians play, the distracted chatter of a bar scene. The Walker has been a fervent advocate of performance without alienation, of creating a space for discussion about art.
But such behind-the-scenes conversation isn't conventional to the rock show scene. Musicians don't expect to be interrupted for questions from the audience. Performers don't usually return to the stage after a show, face towel and beer in hand, to explain what they just did. That's what makes the Whole Music Club's Making Music series noteworthy: it provides a time and place for just that sort of dialogue. Think of a Making Music event as your chance to ask, "How'd you do that?"
________________________________________________________
In My Mind is the three-dimensional, multimedia culmination of Jason Moran's ruminations on art, history, and jazz great Thelonius Monk.
________________________________________________________
The line-up of talent on stage for the series has been impressive. Over the course of Making Music's five-year run, local musician and host James Everest and The Whole have hosted conversations with Black Blondie, Dan Wilson of Semisonic and Trip Shakespeare, Dave King of The Bad Plus and Happy Apple, Wendy Lewis of Redstart, Martin Dosh, Robert Skoro, Haley Bonar, the members of Atmosphere, Tapes N Tapes, Mystery Palace and Spaghetti Western String Co.
Under the circumstances, it's no wonder the Walker has taken an interest in the series. In fact, the Walker's Michèle Steinwald has been exploring the possibility of collaboration with Everest and Whole director David Hill for several years.
"Making Music," says Steinwald, "gives UMN students and local music folks … great discourse about music composition and the early influences that shape an artist."
Finally, those plans for collaboration have come to fruition. The Walker Art Center partnered with The Whole to bring a couple of big-ticket national acts to Making Music this spring: Dirty Projectors' frontman Dave Longstreth made an appearance in early March; and, later this week, the two venues are teaming up to bring in acclaimed jazz musician Jason Moran, who will wrap up the 2009 season of the series.
*****
Jason Moran is not merely a musician or a composer. While the Walker was undergoing construction in 2005, Moran was an artist-in-residence, toiling away on his own reconstructions in the basement of the site. He spent time studying and thinking about visual artists, letting his thoughts percolate before he made them audible in the Walker commissioned piece Milestone. Moran's further ruminations on art, history, and jazz have produced a three-dimensional, multimedia homage to jazz great Thelonius Monk. The artist combines music, poetry, photos, video, and audio recordings; and, on May 9, Moran will present his new work at the Walker's McGuire Theater.
(Below is a short YouTube video of Moran talking about Monk and performing "Crepuscule with Nellie" with his band in an in-studio interview with WNYC)
A couple of nights before the main event, Moran will share the McGuire stage with Making Music host James Everest for an intimate performance and dialogue that will give audience members a rare opportunity to chat with the musician about this new composition (aptly titled, In My Mind).
The performances and dialogue in this series, says Everest, "weave around the idea of process on two levels: the process of growing up as an artist, and the creative process of making work. Focus is put on the individual's own experience and development, and the people, art, and experiences that shaped that development. These conversations, which typically take place at The Whole, in the basement of the U of MN's Coffman Memorial Union, are contextualized with live 'unplugged' performances, archival photo and video (childhood snapshots, early band videos) and audio samples (early influences, first record, early demos, current work, current faves) to give the audience a larger view of the many factors that go into making music."
While formal performances can be costly, Making Music evenings are free (even so, advance reservations are a good idea). What's more, there is already a generous archive of expertly videotaped discussions from the series available on YouTube.
Here's hoping the Whole's Making Music evenings get the audience and critical attention they deserve, well into the future. The series offers a meaningful, accessible chance to become more intimately acquainted with a musician's work–and it's a much nicer way to get inside a composer's head than a hatchet.
Noted events:
The free Making Music dialogue and performance with Jason Moran is scheduled for May 7, 7 pm at the McGuire Theater in the Walker Art Center.
You can catch the full performance of In My Mind: Monk at Town Hall 1959 by Jason Moran and the Big Bandwagon, also on stage at the Walker's McGuire Theater, on the evening of May 9.
About the author: Sári Gordon is a professional writer.