The Enduring Mystique of "Swan Lake"
Camille LeFevre muses on what fuels the lasting allure of the romantic ballet staple, "Swan Lake"-- from the recent popular film, "Black Swan," to this week's full-length performance of the work at Northrop, by the Voronezh State Ballet Theatre of Russia.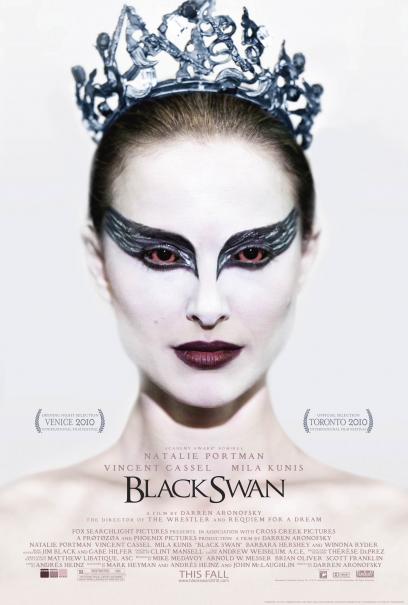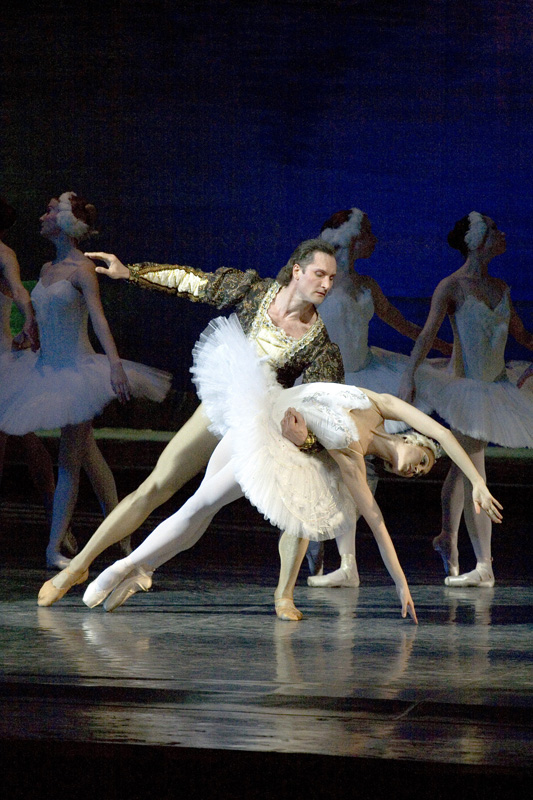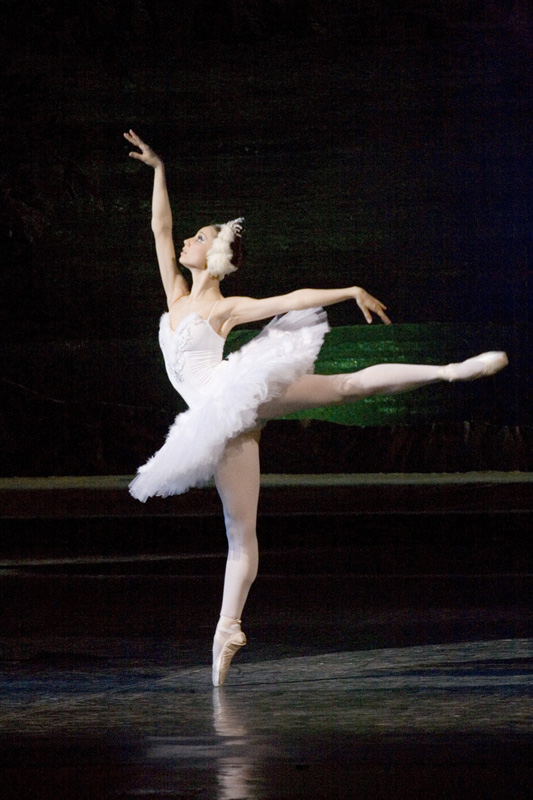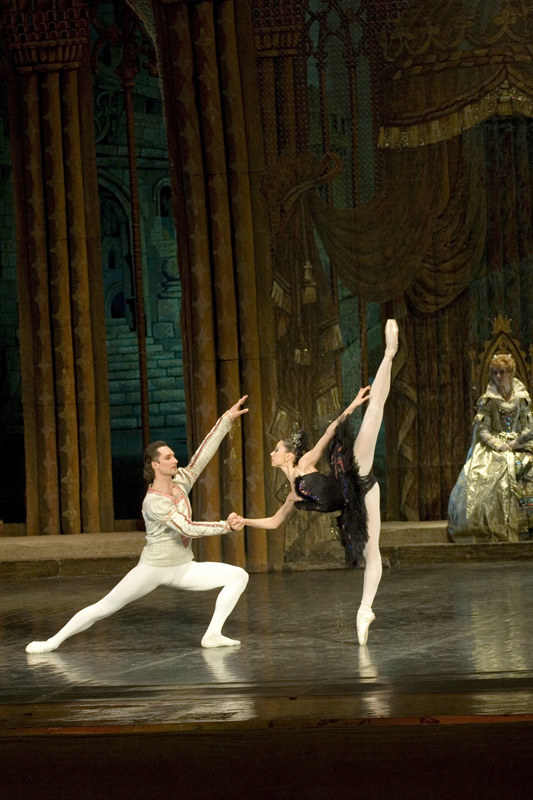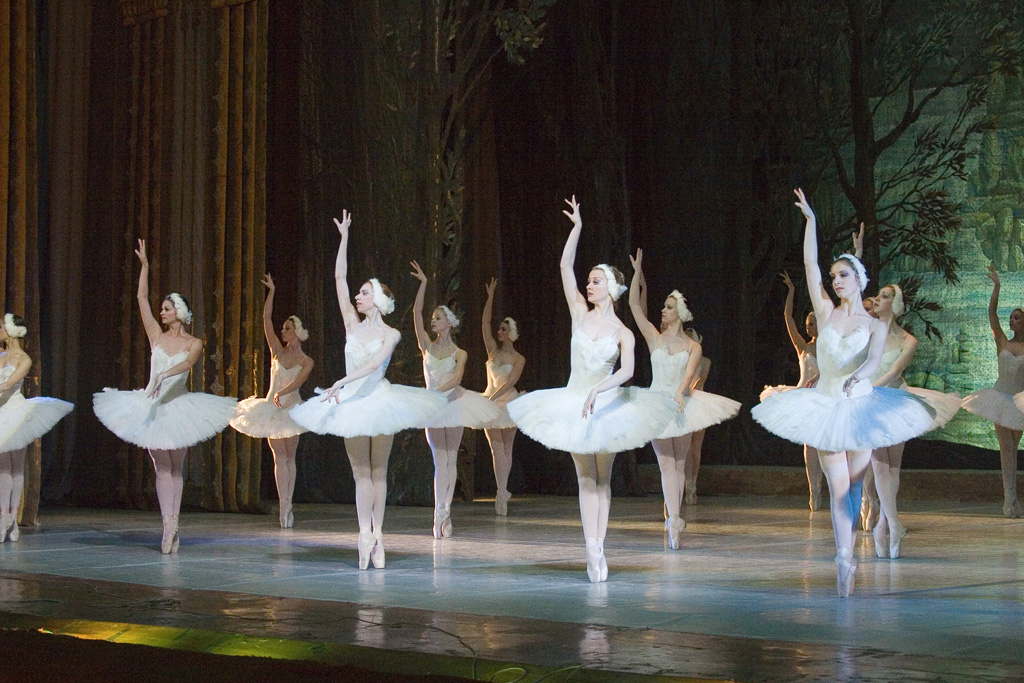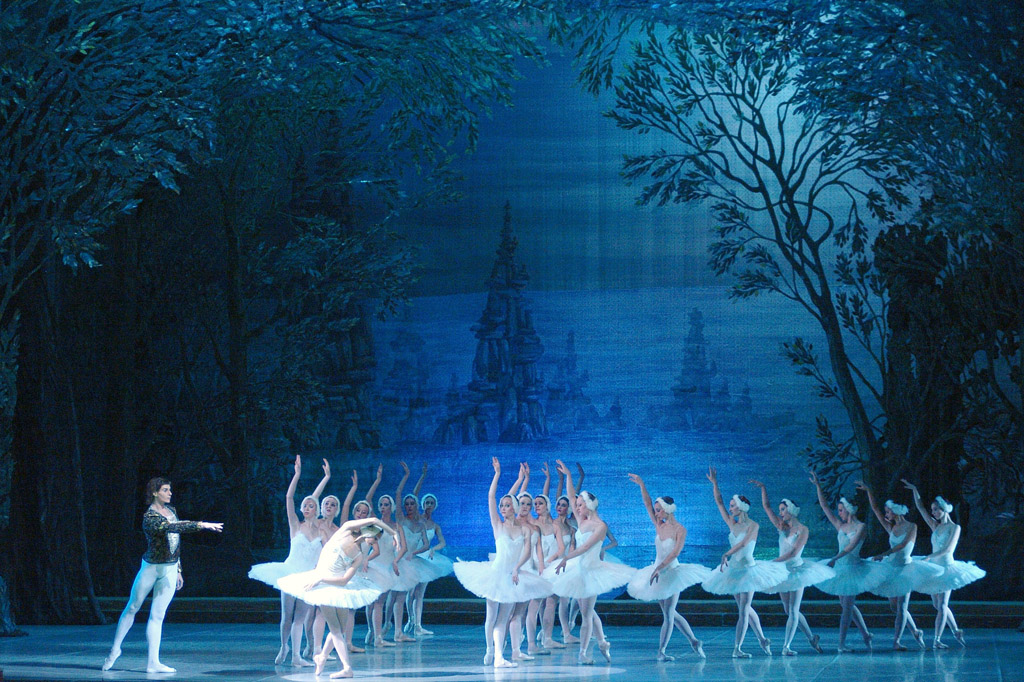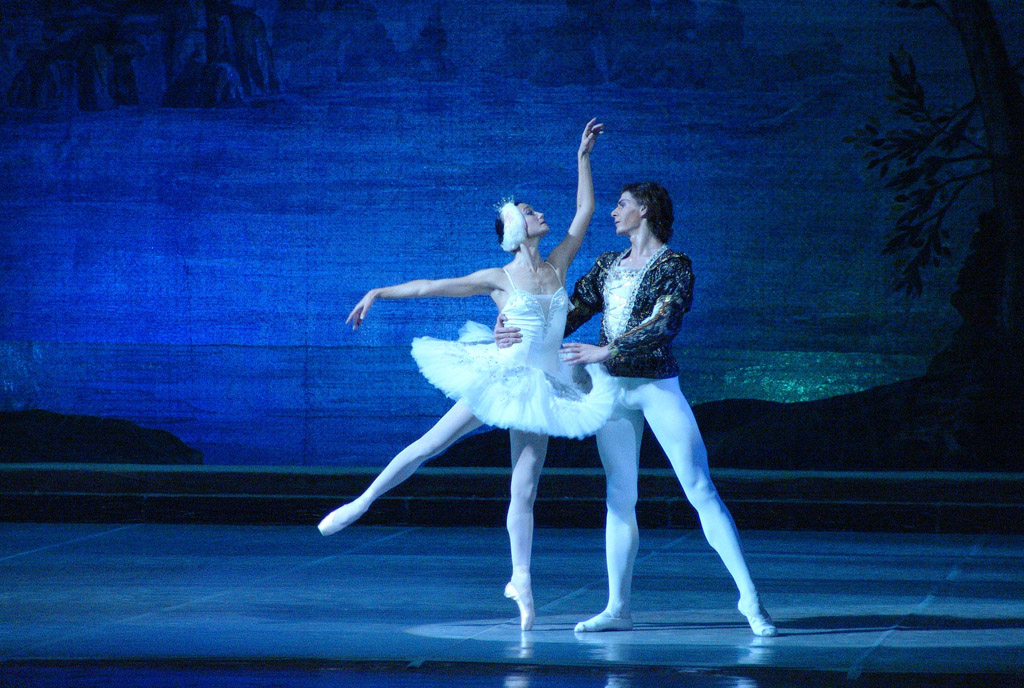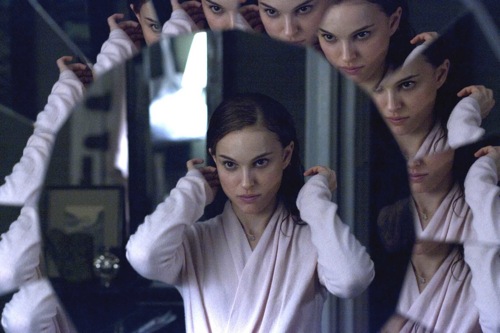 To what does the iconic romantic ballet, Swan Lake, owe its mystique? The "most imperfect but powerful of all Russian ballets," as Jennifer Homans describes the work in her immensely readable new ballet history, Apollo's Angels, Swan Lake has been transfixing generations of balletomanes (and the uninitiated or indifferent guests they happen to drag along) since choreographers Petipa and Ivanov's production (to Tchaikovsky's music) premiered in St. Petersburg in 1895. (An earlier production, The Lake of the Swans, premiered in 1877, with choreography by Julius Reisinger, and was quickly retired.)
The ballet's narrative is, itself, captivating. Infused with dark magic through and through, the tale of Odette and Siegfried's star-crossed love is full of tropes from the days of Merlin and King Arthur, as well as imagery in our contemporary genres of fantasy film, TV, games, and literature. Sorcery, spells, transformation, human-swan hybrids, and other dualities and duplicities drive the tale. Which is why, in part, director Darren Aronofsky was inspired to create his blockbuster film, Black Swan, based on this ballet. As he told the New York Times: "When I started thinking about Swan Lake, a dancer, I think Julie Kent, said to me that the story is really about a girl who gets caught by an evil magician who turns her into a swan during the day and a half-swan, half-human at night. It popped into my head, 'Oh, a were-swan.' And I realized I was making a werewolf movie."
In fact, no art form is more predicated on physical transformation than ballet; no film genre is more concerned with human mutation than science fiction and fantasy. Both have originated dancing human-machine and human-animal protagonists that — through the theme of transfiguration — alternately serve as metaphors for liberation and totalitarianism, creativity and repression, sanity and madness, within fairy-tale-like narratives. From the winged sylph of La Sylphide, to the automaton Coppelia, to the cyborg ballerina in Terminator: The Sarah Connor Chronicles, the hyper-real, hybrid ballerina embodies the wonders and terrors that threaten the ideological status quo. In Aronofsky's film, the "status quo" disrupted is the sanity of the film's lead character, Nina (Natalie Portman), which we'll return to shortly.
First: the story of Swan Lake.
Cursed by the sorcerer von Rothbart (often portrayed as a black owl), Odette has been turned into a white swan — the Swan Queen, in fact (as denoted by her crown). Prince Siegfried, on the eve of his marriage, meets Odette and pledges his love: and only this, Odette has told him, will break von Rothbart's spell.
Back at the castle, Siegfried has been ordered to select a bride. Ah, but his heart belongs to the swan-girl Odette. Von Rothbart then arrives with his daughter, Odile, who convinces Siegfried she's Odette (who, meanwhile, is watching this betrayal unfold). Realizing his mistake, Seigfried rejoins Odette at the lake. Von Rothbart and Odile appear there in the form of black birds; fighting ensues, and the lovers jump into the lake, the white swans become human and drive the black bird villains into the lake as well, after which Odette and Siegfried ascend to the heavens.
This crazy narrative, however saccharine or tear-jerky one finds it to be, isn't really why people flock to see Swan Lake; nor is it why presenters, like Northrop, book obscure Russian ballet companies like the Voronezh State Ballet Theatre of Russia to perform it (February 3) — often to a sold-out audience. No, the allure is in the movement, as Homans rightly notes in her book: "[T]he enduring success of the ballet owes much to the tension between Petipa and Ivanov's contrasting choreographic styles." Ivanov's "white" lakeside scenes, she continues, feature simple repetitive steps and shifting sculptural patterns, performed in deep harmony with the music; they are quiet, clear, reflections of Odette's inner life. Odette's solos include steps "designed as a kind of inverse showing off: small, quick movements requiring steely discipline and restraint." In contrast, Petipa's choreography for Odile, the Black Swan, is "architectonic and fiercely difficult." Famously, Odile's solo includes 32 fouettés.
"The flamboyant, black Odile appears evil because she corrupts classical technique with her stylishly exaggerated bravura and false eloquence," Homans writes. "Her movements are too skilled and alluring, lacking discernment and bordering on crass." In Black Swan, the artistic direction Thomas (Vincent Cassel) gives sweet, pale, pink-clad Nina (who's perfect as the innocent White Swan) is more visceral: he asks her to seduce him and the audience as the dark Odile. She responds, in her deteriorating mental and physical state, with a bravura performance fueled by a belief in her own transformation. From the gooseflesh creeping across her skin, as she more deeply embodies the demonic role, to the emergence of feathers, armature and magnificent black wings — the transfiguration becomes quite real, at least in her own imagination.
Her transformation brings up another aspect of the Swan Lake mystique: The dual roles of Odette/Odile are performed by the same ballerina. The rigorous challenge of embodying both characters is what, in part, causes Nina to crack up (and it provides the foundation for the theme of doubling that permeates Aronofsky's film). The challenge of the dual role also continues to bring sold-out audiences to live, full-length productions of the ballet: How will the ballerina performing the White and Black swans create a clear differentiation between the two?
Information on the Voronezh State Ballet Theatre of Russia is rather hard to come by, and critics are mixed about the company's work in the few reviews available online (although the adjective "enchanting" appears more than once). But all that hardly matters. Audiences reliably pack 4000-seat houses like Northrop when big, Russian, ballet experiences come to town, thanks to the expectation of extravagant sets, luscious costumes, live music (although for Northrop's upcoming production of Swan Lake, the music is taped), and most of all, the technical prowess and flawless execution for which the Russians are so well known. So, will you find profound, heart-stopping emotion in their rendition of Swan Lake? Not so much. A splendid fantasy replete with frighteningly thin young women in feathered tutus? Of course. An Odile that grows savage black wings before our eyes, or an Odette that bleeds out into her white Rodarte tutu? Definitely not.
But, as Homans writes of this "full-blown Romantic tragedy" (which isn't even Petipa's greatest work, she says — Sleeping Beauty is), Ivanov's lakeside dances "conjure[d] the possibility of a perfect future in which love exists out of time and dancers are joined in a pure, plastic, and musical art." Together, she adds, Swan Lake and Sleeping Beauty "stand as pillars marking ballet's place as an Imperial Russian art."
We'll leave the were-swans to the big screen.
---
Related performance details: The Voronezh State Ballet Theatre of Russia will perform Swan Lake at Northrop Auditorium Thursday, February 3 at 7:30 pm. Ticket details and additional information are available here.