MUSIC: Free One, A Serious Somali MC
Hip-hop expert Justin Schell profiles up-and-coming MC Free One, who's also part of the promising new hip-hop group Usual Suspects. This Somali-Minnesotan's path, from Mogadishu to Minneapolis, makes for a compelling story.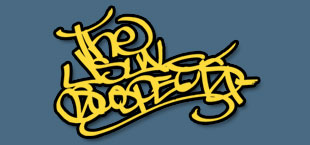 This profile was originally published in the Twin Cities Daily Planet and is reprinted with permission.
EVEN THOUGH THE BEST-KNOWN HIP-HOP ARTIST to emerge from Somalia is K'naan, one of the headliners for this year's Twin Cities Pan African Festival, Minneapolis has their own rising MC with roots stretching from here to Mogadishu. Abdulle Elmi, better known as MC Free One, performs as part of the Usual Suspects, one of the Twin Cities' most promising new hip-hop groups.
Free One's journey to Minneapolis—like those of many Somali-Minnesotans—was neither easy nor direct. His mother, who was doing graduate studies at the University of Pennsylvania, returned to Somalia for a year to have her son, then returned to complete her degree at Penn. "My parents wanted their eldest son to be born in Somalia, no matter what," he told me.
After spending four years in Philadelphia, the family moved to Toronto. His mother took on a number of jobs—sometimes multiple jobs at once—before getting a position at the Ontario Ministry of Energy. They lived in a number of housing projects, including one in the Dixon neighborhood, the one most identified with the large Toronto Somali population. It was here that Free One and his family lived just five blocks from K'naan, the most celebrated MC to come from Somalia. Throughout this time, Free One's father was working as an importer-exporter, doing business around the globe, returning to settle in Toronto with his family after his wife was injured in a car accident. Having lived in Toronto for eight years, the family moved to Minneapolis in 1998 when Free One's mother took a position as a community coordinator for a refugee population study at the University of Minnesota.
_________________________________________________
"I wanted to communicate to my people—my people being Somalis first, Africans as a whole, African-Americans, all black people, all people of color, all marginalized people. I can't speak for all these people, but I can speak to all these people."
_________________________________________________
It was around this time, Free One says, that he began writing poetry. Having had a sense of social responsibility instilled in him by his mother, he began organizing at places like Minneapolis's Hope Community, Inc. as part of SPEAC (Sustainable Progress through Engaging Acts of Citizens).
"I really got into hip-hop when I realized that it could be an artistic manifestation of what I'm trying to do with organizing," he told me. "I wanted to communicate to my people—my people being Somalis first, Africans as a whole, African-Americans, all black people, all people of color, all marginalized people. I can't speak for all these people, but I can speak to all these people."
Hip-hop can be divisive within the Somali community. "The older generation," Free One says, "can't stand hip-hop and rap. They think that the kids are gettin' spoiled" if they're listening to rap, or rapping themselves. He also believes, though, that "not so many are being exposed to all hip-hop." Free One believes that most Somali youth only listen to the most popular, mainstream hip-hop.
Mo Wardi, the owner and operator of Somali Total Music, which sells Somali and Hindi music and films and also rents out DJ and film equipment, agrees. When asked about Somalis and hip-hop, he answered quickly, "They love it"—but he added that he was mainly talking about Somali youth. In his view, older generations of Somalis think that "if you're into hip-hop, you're a bad person." Further, the lack of hip-hop at Wardi's store reflects the reality that most younger Somalis are more likely to download music from the Internet than buy it in a store, even a store such as Wardi's that specializes in Somali popular music.
Despite the popularity of hip-hop among Somali youth in the Twin Cities, Free One is one of only a handful of prominent Somali MCs—not just in the Twin Cities, but in the entire region. "I've always been looking for serious Somali MCs. Somalis have a different voice [here in the Twin Cities] and it'd be nice to hear a lot more."
In the meantime, Free One attempts to realize his own artistic and social goals as part of the Usual Suspects. In addition to Free One, the group comprises the Mexican/Native MC Ak Libretto, the Japanese/African-American DJ Just Nine, and the African-American hype man and producer Greezy Grease.
"Our group is probably the most diverse in Minneapolis," Free One says proudly. And no matter what other languages they might speak separately, they all speak the language of hip-hop. "I feel like this is a true representation of the city."
The Usual Suspects began in 2003, when Free One met DJ Just Nine while both were students at the University of Minnesota. The two began by transforming records from the collection of Just Nine's jazz musician father into hip-hop beats; soon Grease joined in. The line-up was completed in the spring of 2007 with the inclusion of Ak-Libretto, who also was an organizer with SPEAC.
Last March, the group released its debut mixtape, The Awakening, with more material on the way. The release party for The Awakening was held at the Bedlam Theatre, in the heart of the Cedar-Riverside neighborhood, a place that Free One and others have called "Little Dixon" in reference to the Toronto housing project. The album featured like-minded hip-hop figures from across the racial spectrum: FranzDiego.com, Mavin MC, Columbia Aquafresh, and legendary MC and activist I Self Devine (one of the founders of SPEAC).
The Usual Suspects, as well as many of the artists they collaborate and perform with, see such inter-racial and inter-ethnic artistic collaboration as one of the ways to fight against stereotyping and scapegoating. While the group tries to make music "that everyone can identify with in some kind of way or another," Free One says, he also stresses that "we make music for our people and the backgrounds that we come from. We reflect on the struggles of our people and try to find a way out, a way forward."
About the author: Justin Schell is a freelance writer and a grad student at the University of Minnesota's Comparative Studies in Discourse and Society program. He's working on a dissertation on Twin Cities immigrant and diasporic hip-hop and plays the washboard tie with The Gated Community.