mnLIT presents: Dan Pederson
Dan Pederson's "Parasol Poem" is this week's mnLIT winner, selected for the 2009 cycle of the What Light Poetry Project by Dobby Gibson.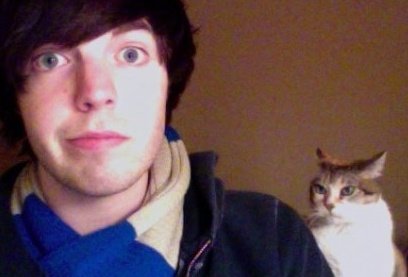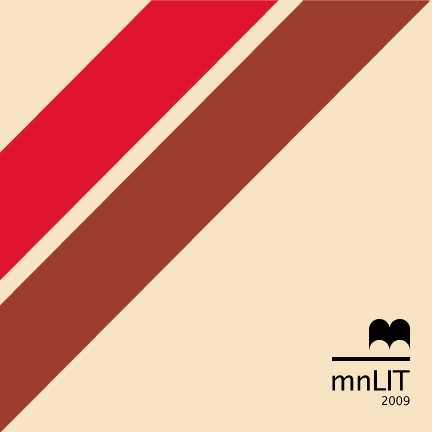 ————-

Parasol Poem

————-

Battlegrounds break to ashes.
Quickly the meaning is made
Silk Screened from bastards,
Making black skies to create
The greatest sunbreak away.
When the clouds clear quick
Soldiers smile, and it rains.
______________________________________________________
Dan Pederson says, "I have lived in or around Minneapolis all my life, save for a few months in Delano, but I won't get into that. Such a sleepy place. I did film school for a few years at MCTC, where my interest drained out and into screenwriting and then into fiction and poetry. It was an expensive realization. But, that's how I do. This is my first poetry submission, and I am in a hell of a good mood.
About his work, Pederson writes, "I don't particularly seek any certain structure while writing. The language itself has enough inherent boundaries and rules to screw with, as is, right? In any case, what I like to write is just what I recall. Nostalgia drapes everything in dramatics, whether it is something I have personally experienced or perhaps just read about, and I like that."
______________________________________________________
mnartists.org is a joint project of the Walker Art Center and the McKnight Foundation
Membership on mnartists.org is FREE. Find step-by-step instructions for how to join and how to use the free resources available on the site. If you need assistance, contact Jehra Patrick at info@mnartists.org. Any Minnesota resident is eligible to participate in mnartists.org's mnLIT competitions for poetry and fiction; there are no entry fees, and writers at all levels of skill and experience are welcome to enter work for consideration by a revolving panel of established authors and publishing professionals in mnLIT's blind adjudication process.
______________________________________________________