Mn Artists Presents: [Your Name Here]
Virtual Mn Artists Presents: Alison Bergblom Johnson
November 19, 2020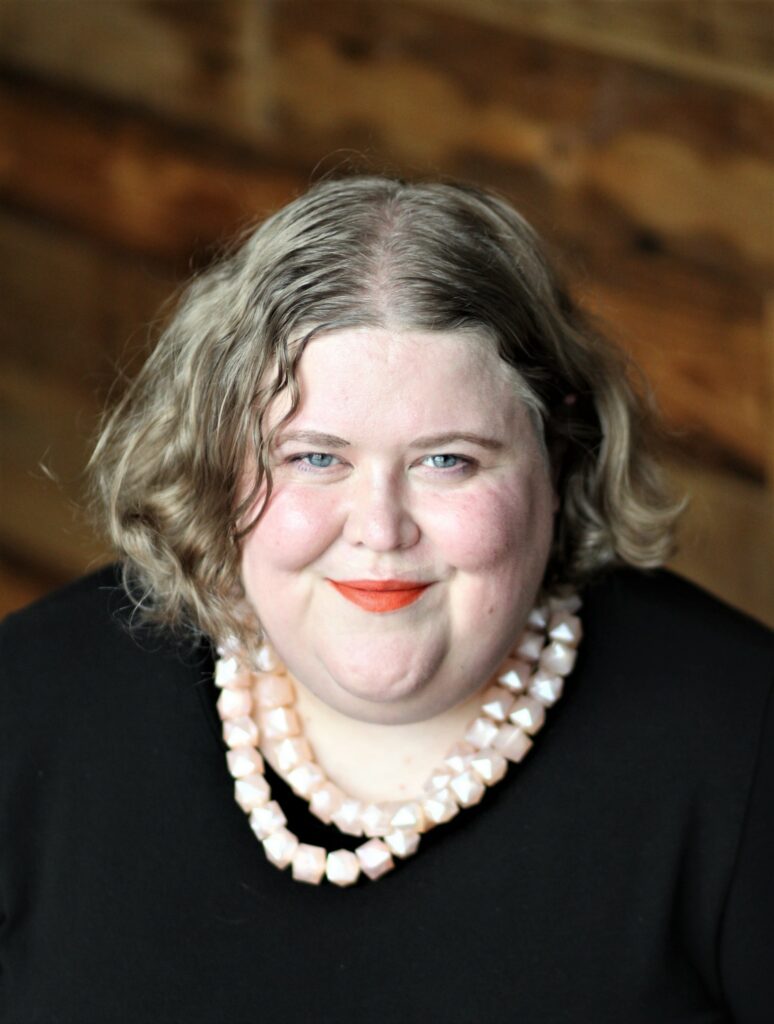 Minnesota-based multidisciplinary artist Alison Bergblom Johnson leads an evening of online events that investigate ways to leave behind stigma and discrimination that is attached to bodies experiencing disability, both invisibly and visibly. What happens when artists with disabilities find support within the mainstream? How do artists with disabilities avoid being mere tokens or separated from communities rooted in disability? Bergblom Johnson invites Minnesota artists with disabilities to dream what access could be.
Program:
November 19, 7 pm: Livestreamed performances by Scott Artley, Rubin Hardin, and Peder Hagen.
November 19, 8 pm: Virtual networking event for artists with disabilities.
November 19–December 3: Films by Ayesha Adu and Liza Sylvestre
November 19: Essays by D. Allen and Alison Bergblom Johnson
Guest curator:
Alison Bergblom Johnson (she/her) is a multidisciplinary artist; through collage, creative nonfiction, and solo performance she engages with meanings and experience of gender, trauma, value, and worth. She has performed at Strike Theater and Patrick's Cabaret, among others. She is on the COMPAS Teaching Artist roster and is an Artist Career Consultant for Springboard for the Arts.
Participating artists:
Ayesha Adu (ze/zir) is an award-winning director, writer, producer, actor, and editor who creates compelling, provocative film work. Based in Minneapolis, Minnesota, zir previous artistic work has been about the darkness of human nature, child abuse, and familial dysfunction.
D. Allen (they/them) is a multidisciplinary queer poet and visual/performing artist who makes work around illness, embodiment, gender/sexuality, and the passage of time.
Scott Artley (he/him) is a queer disabled multidisciplinary artist and cultural producer whose practice spans performance, visual art, and creative leadership. His performance piece Going Low is body art on the molecular level, and a lesson in caring from a distance.
Peder Hagen (he/him) is a performer and visual artist. He always felt born into a different time and relates to his character, Iris O'Connell, a farm wife from western Pennsylvania. Iris likes Judy Garland because they both didn't feel like they fit in when they were young and now they do. Hagen has performed this character previously for Patrick's Cabaret at Lush and the Cowles Center.
Rubin Hardin (they/them) is a poet from Saint Paul who has published and performed widely. They will be performing a series of poems that explore their experiences as a disabled trans person.
Liza Sylvestre (she/her) is an interdisciplinary artist and Curator of Academic Programs at the Krannert Art Museum. Through Captioned: Channel Surfing, she critically engages with the space created by the absence of accessibility modes.