Little Did You Know
Joey Kantor points you to some MN artists-made-good whose hometown gigs may have slipped under your radar--the Mpls-rooted band backing Andrew Bird and MN native jazz chanteuse Erin Bode.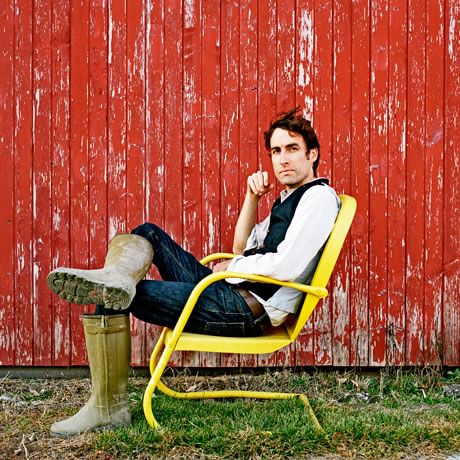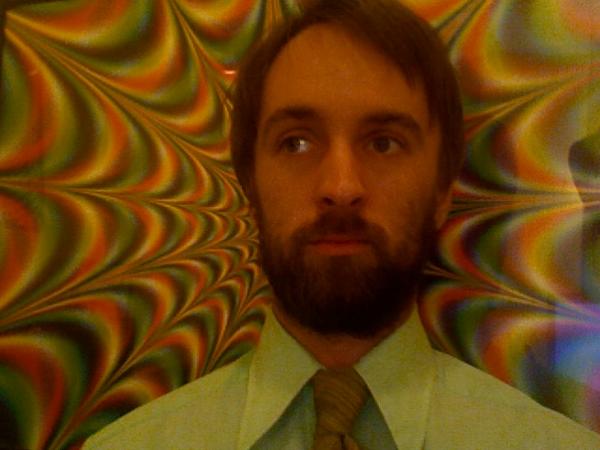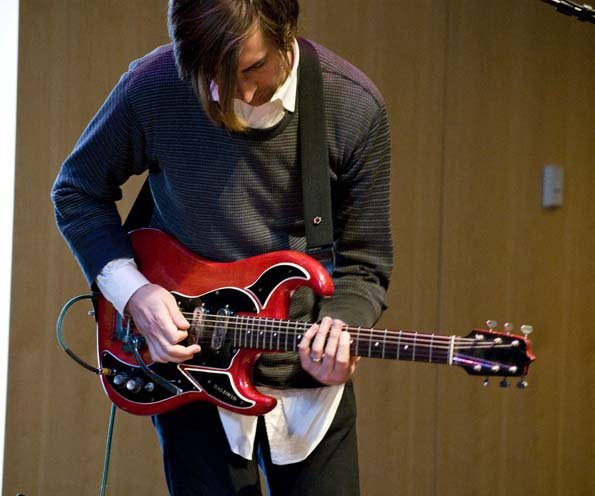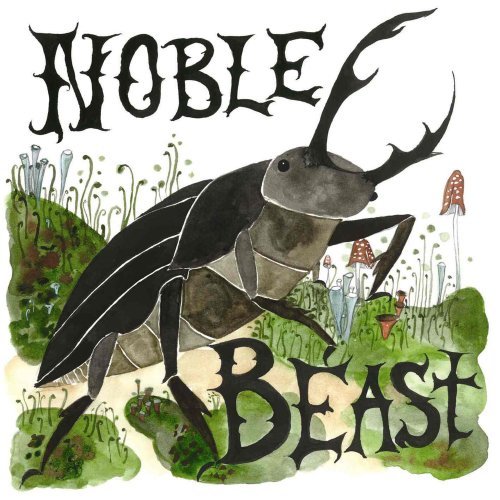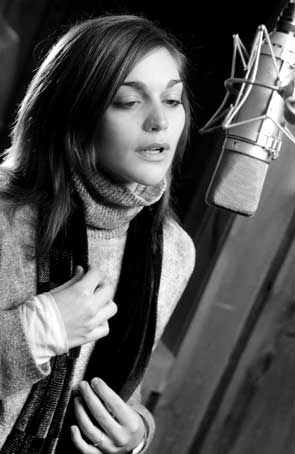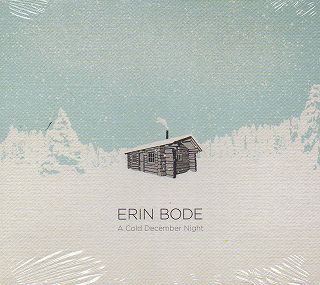 WE ALL KNOW THERE'S MORE TO THE TWIN CITIES MUSIC SCENE THAN PRINCE and Bob Dylan. Our own backyard is home to a thriving, vibrant, and multifaceted music culture — one whose ripple effects extend across the globe. But even when these homegrown artists leave the state's borders to make their fortunes, they often stop back by for a visit. In fact, just recently a handful of notable Minnesota music scene alums passed through town — and while they were here, they played a few incognito homecoming shows that likely slipped under your radar. I'll give you the lowdown, so when these hometown musicians-made-good come back through next time, you'll be ready to welcome them home.
Andrew Bird at the State Theater
Andrew Bird's name seems to pop up everywhere these days, and with the much-anticipated release of his latest record, Noble Beast, Andrew Bird's distinctive brand of pizzicato-filled folk rock has become downright ubiquitous. Bird has been featured in Esquire and the New York Times; he's performed on The Late Show and at the legendary Radio City Music Hall. And with two months of touring under its belt, his band recently embarked on the next phase of the tour, a month and a half in Europe. Yet amidst the hype surrounding Andrew Bird's tour, the secret many don't know is that his whole band hails from Minneapolis.
When Bird and his band recently played at the State Theater, however, the group's local connection was an open secret. "You may know my band," Bird announced from the stage to raucous applause. Mike Lewis (bass, sax, clarinet), Martin Dosh, (drums, Rhodes) and Jeremy Ylvisaker (guitar, bass) — Bird's touring band — are no slouches themselves. Together, they're a microcosm of the eclecticism and vibrancy of the Minneapolis music scene. Here in Minneapolis, we know Mike Lewis as the virtuosic jazz saxophone player for Happy Apple and Fat Kid Wednesdays. Martin Dosh, drummer/percussionist/looper extraordinaire has long been creating an organic, genre-defying mix of fluid beats, loops, and electronica; and Jeremy Ylvisaker, among other things, is the frontman and singer for the pop/rock band Alpha Consumer.
But that's not all: these musicians have been collaborating with each other for years. Both Lewis and Ylvisaker frequently add their distinctive sax playing and guitar textures to Dosh's live sets and records; Lewis plays bass in Alpha Consumer; Andrew Bird plays on Dosh's records. And all of them have been collaborating with Chicago-based Bird for years.
Confused yet? That's the point. Welcome to Minneapolis. Our music community thrives on symbiosis and mutual support, on eclecticism and collaboration. Styles are assimilated, talents are appreciated, and egos are, for the most part, left behind. Though these gentlemen's role in Bird's band garners much attention, it was here that they first formed bonds between themselves.
The vibrancy of the members' history of collaboration was evident throughout the State Theater performance in April: Dosh's distinctively fluid rhythms and loops; Lewis's unmistakable style of phrasing; the way Ylvisaker's guitar textures complement Bird's singular, pizzicato-filled folk rock. But perhaps the most rewarding element of the show was the evening's delightful display of sincerity and artistic generosity, marked throughout by an absence of struggle for individual attention. Each element came forth at its own opportune moment, and there was a palpable sense of collaboration and mutual appreciation amongst the artists on stage. In a way, it was just a natural extension of the positive dynamic that pervades the Minneapolis music scene from which three of the bandmates emerged.
And Bird, though a resident of Chicago, seems to be in on this convivial vibe, too. Though his comments from stage were understated and few, he stressed his debt to these three gentlemen, naming the affiliation with his Minneapolis cohorts "one of the best things that's happened to me in the last few years."
That sentiment echoed something he'd said earlier, in the New York Times blog Measure for Measure; there, Bird mentioned a vow he'd made to himself, only to make music with really good people. To that end, while I admit a certain partiality to our homegrown music culture, I think it's no small coincidence that he selected a band full of Minnesotans. Under the circumstances, it's hard not to feel a bit of TC pride.
________________________________________________________
Erin Bode at the Dakota Jazz Club
Erin Bode is huge – in St. Louis. She recently played with the St. Louis Symphony. She's performed on national television. She plays shows around the world. But in the city where she attended college and cut her musical teeth, this University of Minnesota alum and her bandmates are likely the only ones in the room who know she's playing a hometown concert of sorts.
Having been tipped off on her return to Minneapolis mere hours before her performance, I had only the superficial labels "jazzy, kind of like Norah Jones" from which to make any predictions about her sound. But by the first few bars of the very first tune, Bode elegantly transcended the lackluster labels assigned her. Her voice immediately mesmerized the half-full room, all of us enraptured by her grace and poise.
Understated, silky, and sultry, Bode shows a vocal mastery that reflects both classical finesse and an innate sense of phrasing and delivery in the pop realm. Her delivery of both jazz and pop literature, originals and classics, demand the full attention of the audience. Her absolute assurance of her own musical shoes delivers an authenticity both palpable and comforting.
It's noteworthy that Bode surrounds herself with consummate musicians, all of whom are equally capable of transcending stylistic limitations. Adam Maness, who plays piano and co-writes with Bode, played with impeccable tastefulness the night I saw them play, adding only the subtlest harmonic extensions, elements that always complemented but never stole attention from Bode's singing. The rhythm section — Bode's husband Syd Rodway on bass and Seamus Blake on percussion — provided a solid groove and yet more understated nuances to the mix, all of which, together, really brought her set to life.
While, selfishly, I wish she would have set up shop here, it's good to see Erin Bode finding the success she merits in St. Louis. Next time she's in town, as citizens of a stellar music culture here in the Cities, we owe it to ourselves to step it up and get more people out to catch her show. Whatever our repressed feelings of bitterness for taking her voice elsewhere, we can thank her for coming back — for a day, at least — before she's off again. I mean, we can't keep it all for ourselves….
About the author: Joey Kantor is a composer, pianist, producer, and writer living in Minneapolis. A graduate of St. Olaf College in jazz piano studies, he takes great pleasure in the interdisciplinary, whether in music or a philosophical approach to art theory. He is passionate about language (music included) and has spent significant time abroad immersed in speaking the native language in Italy and Spain. As a pianist, he performs regularly and with the indie-rock group the Chris Koza Band, among others. Information on his performances, blogs, and travels can be found at the following sites: www.myspace.com/joeykantor, joeykantor.blogspot.com, and www.myspace.com/chriskozaband