Feeling Minnesota: "Speaking of Place"
Camille LeFevre addresses the "critical regionalism" in Minnesota architecture -- building design marked less by a common style than by its "material, formal restraint, attention to craftsmanship and horizontality" in honor of our prairie landscapes.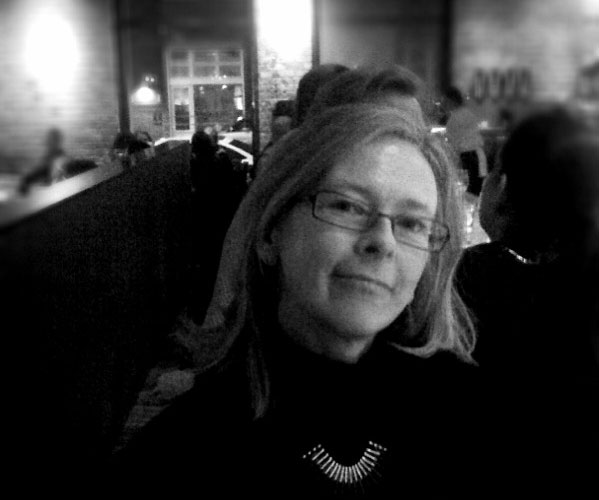 Camille LeFevre's essay on the "critical regionalism" in Minnesota architecture is part of a series of topical articles, "Feeling Minnesota," jointly published by mnartists.org and Minnesota Playlist, a site with "information and inspiration for Minnesota's performing arts."
*****
IN 1983, BRITISH ARCHITECTURAL CRITIC KENNETH FRAMPTON advocated a new approach to architecture in his essay, "Towards a Critical Regionalism: Six points for an architecture of resistance." Frampton decried a generic aspect he saw emerging in modern architecture: a one-design-fits-all quality in modernism's rigorous steel-and-glass boxes that spoke neither of the place nor of the culture for which for they were created and in which they were sited.
Frampton called for a new architecture that embraced the universalism of modernism, while also reflecting the context in which buildings were created. Topography and scenery, climate and sunlight (or lack thereof) — all these are contextual characteristics, Frampton argued, that architects should respond to their designs. To offset what he called the "dominance of a universal technology," he proposed a deeper phenomenological approach to materiality, by which architects would select building products and systems indigenous to a place. In this way, a new modern architecture would speak of (not only to) the culture of its given location.
Back when I was editor of Architecture Minnesota magazine, I sat in on the selection of the AIA Minnesota Honor Awards, juried by three high-profile architects from elsewhere than Minnesota. As they pored through nearly 100 submissions — single-family homes and multi-family housing, religious and corporate projects, from saunas and cabins in the woods to urban planning and the adaptive reuse of historic buildings — invariably, the jurors would discuss a distinctive regionalism they saw manifested in the designs, particularly in the houses.
What they noticed was surely a manifestation of Framptonian "critical regionalism." Year after year, the projects selected for awards would almost always include those by regional starchitects who practice a modernist approach to design and whose work bears their aesthetic signature: David Salmela, Vince James, Julie Snow, to name a few. (Tim Carl, who works with Hammel, Green and Abrahamson, Inc. — as does frequent honoree Joan Soranno — also consistently wins Honor Awards for exceptional, aesthetically rigorous, high-performance architecture in a wide range of building types, from those related to the arts to health care to educational projects.)
My successor confirms that the jurors' comments haven't changed. "Year in and year out, the jurors leave with the same lasting impressions of the work of Minnesota architects," observes Christopher Hudson, editor, Architecture Minnesota. "They say our best buildings are marked not by a common style, but by material and formal restraint, a special attention to craftsmanship, and horizontality — all of which signal a deep respect for prairie and wooded landscapes."
He then quips, "Of course, the jurors may just be falling prey to photographer Peter Bastianelli-Kerze's panoramas, which capture the relationship of building to landscape so beautifully." (To be sure: If critical regionalism in architecture requires a photographer to synthesize design and contextuality in a static image, then Bastianelli-Kerze's horizontal, panoramic photographs evoke those harmonies admirably.)
"But I would concur with the visiting architects that there is an underlying sobriety to Minnesota architecture," Hudson continues. "Exuberance, color, humor, and provocation are not our strong suits."
Christian Dean, one of the founders of CityDESKStudio, doesn't entirely agree. This architect earned a 2006 Honor Award for a playful, inventive, yet understated addition to his own house. He says the jurors talk about "a clean palette, a restraint, a modesty" evident in Minnesota architecture. "Which kind of rubs some people the wrong way," Dean adds, "as in, 'We're not that uptight!'" He prefers the word "disciplined." "Yes, that's a better way to put it. There's an interest in what I'd call rustic formality, but we know when to stop."
________________________________________________________
"People talk about 'a clean palette, a restraint, a modesty' evident in Minnesota architecture. I prefer the word 'discipline' – we have an interest in what I'd call rustic formality, but we know when to stop."
________________________________________________________
Jurors aren't always enthusiastic, however, about the restrained (or disciplined) tendencies they attribute to our Scandinavian- and German-infused regional styles. Last year, Sebastian Schmaling, a German-born architect and co-founder of Johnsen Schmaling Architects in Milwaukee, published an article in Architecture Minnesota criticizing "a particular brand of Minnesota regionalism" that he dubbed "the Scandinavian-ization of architecture — a regionalist design approach based on a sanitized Northern European vernacular — that can be seen in a portion of Minnesota's residential architecture."
"Scandinavian-ization describes the creative process in which an architect applies a Scandinavian-themed veneer to a building or interior space in an attempt to imbue it with a level of regional authenticity," he continued, "thus setting it apart from contemporary run-of-the-mill production architecture that tends to look the same around the world, whether it is in Duluth or in Dubai."
Schmaling is an advocate of critical regionalism, writing that "…at a time when rampant globalism threatens to neutralize the world's aesthetic diversity, a locally rooted design language — resulting in an architecture that responds to local conditions and reflects a particular region's cultural or ethnic heritage — may be a legitimate tool to preserve or reinforce one's jeopardized identity." But what Schmaling decries is the use of regionally specific markers merely as "thematic window dressing," the habit of deploying certain vernacular notations in the design to wrap an otherwise banal building in an easy, regional reference.
There's at least one notable architect who escapes Schmaling's scandalized perspective on Scandinavian-ization: David Salmela, who has become the international poster-person for a critical regionalism unique to Minnesota. Salmela's work, especially his later residential designs, "shows that design excellence and aesthetic authenticity don't have to be at odds with a regionally inspired design vocabulary," Schmaling writes.
Thomas Fisher, a professor and the Dean of the College of Design at the University of Minnesota, wrote the 2005 book Salmela|Architect , and is finishing a new monograph, David Salmela, to be published in 2011. In his introduction to the forthcoming title, Fisher explains that, in the book, he organized the Duluth-based, Finnish-American architect's projects according to "climatic categories." In so doing, Fisher further refines the broadly based notion of critical regionalism — especially its attention to the vagaries and extremes of the Midwestern climate — into design work that's centered on five microclimates which, simultaneously, exemplify and home in on the architect's acute sensitivity to place: cold, wet weather = gable-roofed houses; cold, dry weather = wind-break houses; hot, humid weather = shed-roof houses; hot, dry weather = box-like buildings; mid-continent weather = clustered structures.
Further along in the text, Fisher quotes Salmela as saying, "I am not trying to be an American architect of Scandinavian descent, but our cultural roots come through in what we do." Salmela describes his design process as "simplifying, reducing, and distilling things down." Vernacular architecture, such as that of rural Northern Minnesota and in the Scandinavian countries, he says, is "about how to do things more efficiently." Salmela's comments are illustrative of the very restraint, the attention to materials and craftsmanship, and cultural and contextual respect that the AIA Honor Awards juries consistently notice in much of the work they find here.
"The best modern work expresses the deep continuity that we all have, whether aware of it or not, with the cultures, climates, and contexts that we inhabit," Fisher writes. No doubt Frampton would approve.
________________________________________________________
About the author: Camille LeFevre is an arts journalist who writes frequently about architecture and design. She also teaches arts journalism at the University of Minnesota.